Remix Recommends May 2021: Everything you need to know
Welcome to Remix Recommends – a round-up of all the coveted launches, hottest events and need-to-know news in New Zealand. Each month, we'll be bringing you the latest and greatest across fashion, cuisine, culture, beauty, technology, music and more. Keep checking back as we'll be updating this regularly as news comes in too.
With new products dropping at dizzying daily rates and an overflowing events calendar already, we've done you a solid and rounded up the best of the best.
Whether you're looking for something different to do this weekend, to upgrade your wardrobe or keep up with the beauty play, we've got you…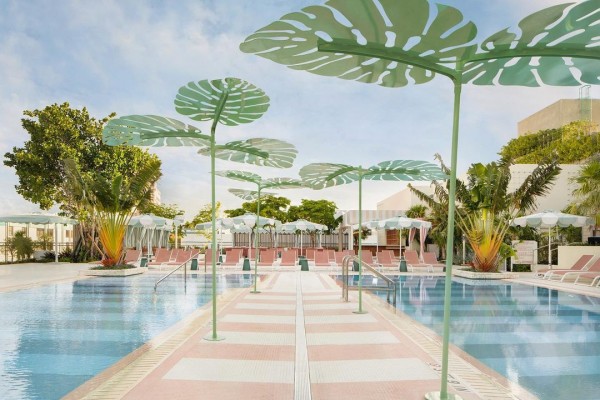 Although international travels are off the cards, we can still dream. The renowned singer Pharrell Williams recently opened The Goodtime Hotel in Miami. Partnering up with restaurant and nightlife industry veteran David Grutman known for owning several restaurants and nightclub in the area - it's no surprise to seek his expertise. The hotel houses 266 rooms plus a whopping 100,000 square feet of public space. Including Strawberry Moon - a restaurant and 300,000 square food pool club plus more. Guests can enjoy either sunset views across Biscayne Bay or sunrise views out across the Atlantic ocean, whatever the vaycay vibe they're wishing for, The Goodtime Hotel is the place to be in Miami Beach.
LA to host Gucci's upcoming fashion show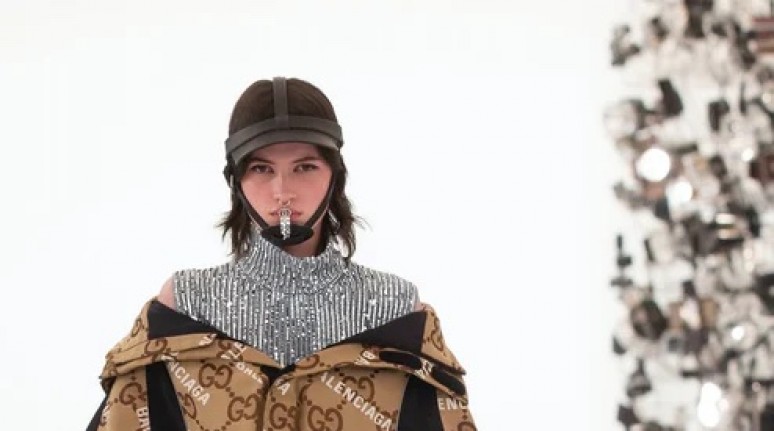 Carrying on the series of happenings and unveilings in its Centenary year, Gucci announces that Creative Director Alessandro Michele will present his new collection through a fashion show held in Los Angeles on November 3rd, 2021. Six years after his first Cruise runway show in New York City at the Dia-Art Foundation, Alessandro Michele will return to the United States, in Los Angeles – a city that continues to provide him a constant source of inspiration and which has played a significant role in Gucci's hundred-year history. The show will coincide with the occasion of the 10th LACMA Art+Film Gala, taking place on November 6th, for which Gucci is the founding and presenting sponsor.
We've got two tickets to this sell-out whisky masterclass series coming to Auckland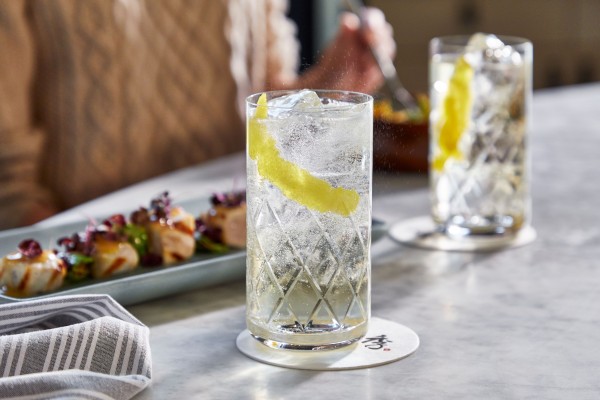 If you're a fan of the finer things in life, you know craftmanship is key when it comes to a good drop. Where whisky is concerned, Japanese whisky is the perfect pour. To be savoured, not devoured, it possesses an elegance that's hard to describe. Best discovered for yourself, there's never been a more pertinent time to try it, than with the launch of a new, limited-time Japanese whisky. Prepare to dial up the sophistication at your next soirée with, The Chita, brought to you by the esteemed Suntory Whisky Family. Find out how you can win two tickets to this unforgettable experience.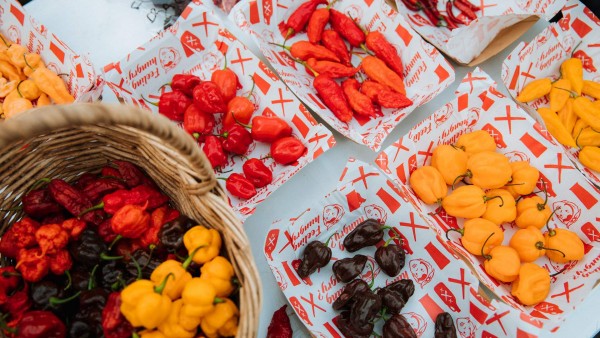 Calling all hotheads! Looking to spice up your weekend, literally? Look no further because the Sixth Annual Hot Sauce Festival is back in town and things are heating up. There's no question hot sauce has slowly crept its way to the top of the condiment list over the last few years, with tiny bottles on keychains flooding the market for convenient seasoning use. Traditionally made from a variety of chillies and a simple seasoning of salt and vinegar, the hot sauce game dates back to 1807 and has been evolving ever since. Viewed as an art form rather than a culinary creation, this spicy liquid is a hot commodity in many family pantries and the Sixth Annual Hot Sauce Festival is giving the special sauce its opportunity to shine.
When: Saturday 29 May, From 12 pm
Where: Sweat Shop Brew Kitchen, 7 Sale Street, Freemans Bay, Auckland 1010
Get your tickets now from Eventfinda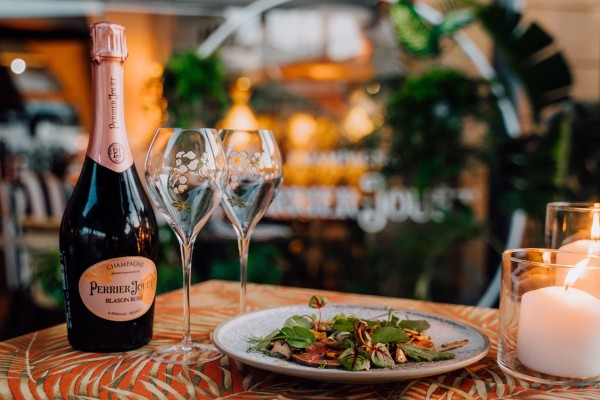 Ready, set, flutes at the ready: a not-so-secret garden has arrived in Auckland and it's set to be a sell-out. Keep the champagne flowing for the month of May, as one of Auckland's finest has teamed up with Perrier-Jouët, bringing the outside-in for an unforgettable 'Garden of Eden' banquet experience. Think: all your foodie dreams accompanied by matching Perrier-Jouët champagne. It's the collaboration we never knew we needed, and one definitely not to miss.
Where: Botswana Butchery: Ferry Building on Quay Street, Auckland
When: The entire month of May
Pricing:
The

six-course sharing menu

is $125 per person, and an additional $95 per person for the Perrier Jouët & Wine Match.

The

four-course all-inclusive menu

is offered at $195.00 per person.

Banquet Brunch:

Pricing differs dependent on wine selection $175.95 per person with Perrier Jouët; $125.95 per person with Deutz Blanc de Blanc; $105.95 per person with Makers Anonymous Prosecco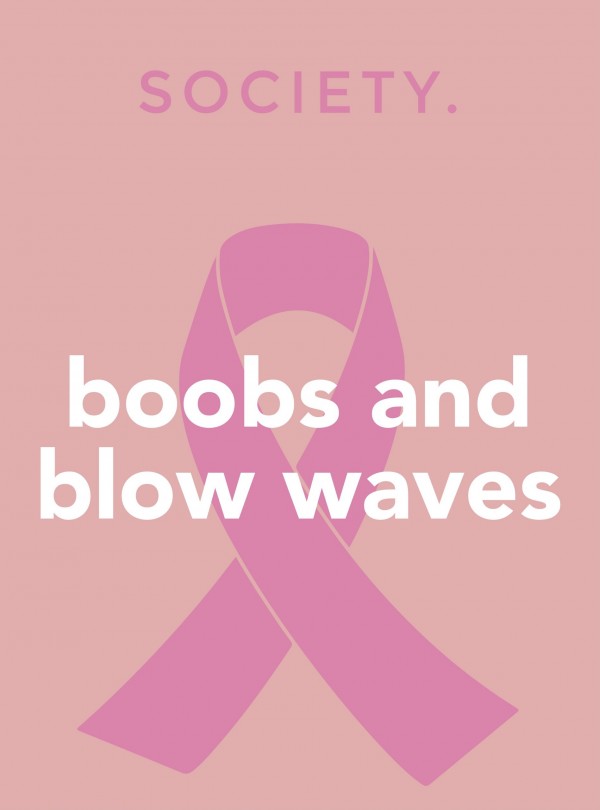 Take part in a pamper party event to raise awareness for breast cancer this month. SOCIETY. is taking part in the Pink Ribbon Breakfast campaign this year to help support Breast Cancer Foundation NZ's vital work. The money raised will be used to fund research projects and medical grants to help improve survivorship. Gather your best gal pals, sisters, mothers and cousins and get pampered together. Whether it's getting your hair done, or getting your lashes on fleek, Society has got you covered. What better way to spend quality time with your best girl crew accompanied by gorgeous food and drinks all donated by local businesses in the Grey Lynn community. Note: you must all wear pink!
When: Friday 21st May
Where: SOCIETY. 515 Great North Road, Grey Lynn
Tickets: $50 donation pp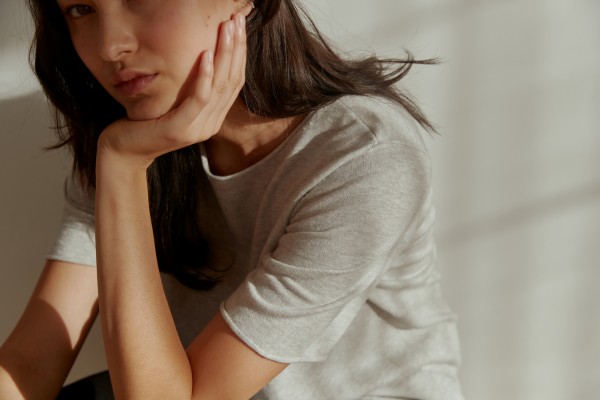 New Zealand Trade & Enterprise (NZTE) unveils Discover New, a three-week retail residency bringing the best New Zealand fashion and design to Australian shores – some for the first time. From this week, May 6 through May 23, Discover New will give Australian shoppers the chance to discover, uncover, and explore premium New Zealand brands in Australia's premium shopping destination, Chadstone the Fashion Capital. Discover New offers a rare chance to experience top New Zealand craftsmanship all in one place across fashion, lifestyle, beauty, homewares and childrenswear.
Brands: Karen Walker, Kate Sylvester, JH Lounge by Juliette Hogan, Yu Mei and more
Discover Huawei's latest HUAWEI Band 6 and FreeBuds 4i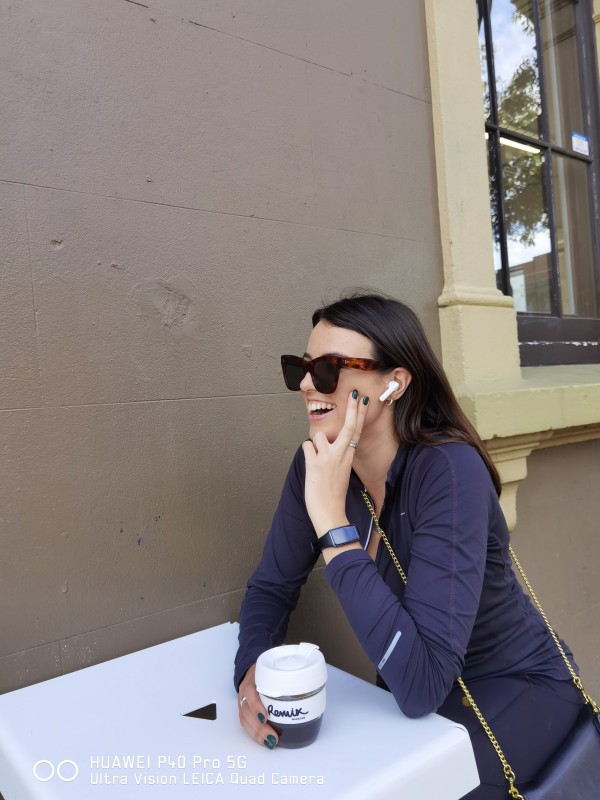 Struggling to find the motivation to pound the pavement? Has the gym been sending you cute 'miss you' texts to check-in? We've all been there. Sometimes getting your A into G is easier said than done, despite knowing we'll feel better for it. If you need some help mustering up the motivation, our number one tip: upgrade your tech. Alongside fresh kicks, headphones are a non-negotiable workout sidekick - and we've just discovered, quite possibly, the best ones yet. With high-tempo hits and the right fitness fit, the latest HUAWEI technology is guaranteed to keep you on track and smashing your sporty spice goals. Read what we thought about it here.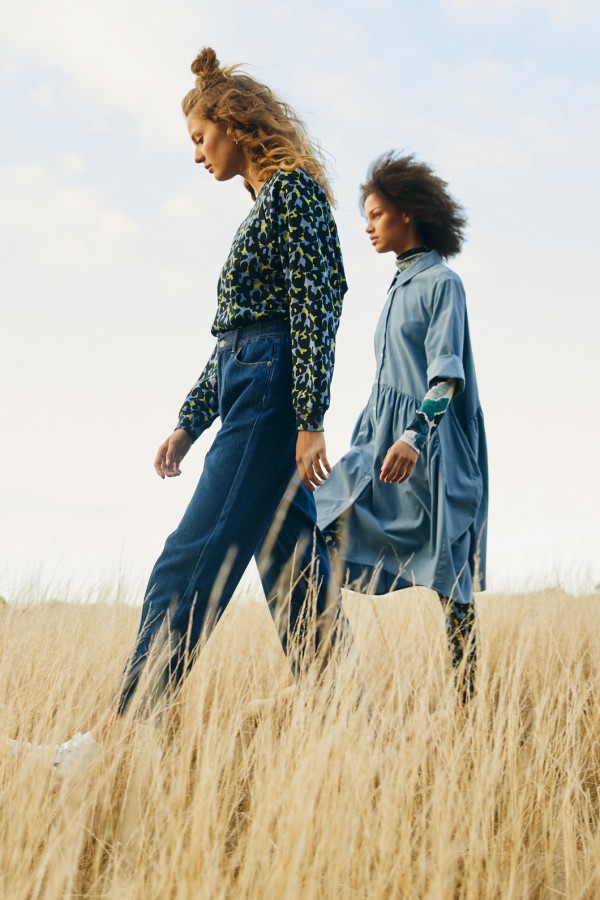 Beloved Australian brand Gorman has been making the world a brighter, happier place (literally, have you seen their prints?) since the late 90's. Now, they've just made that joy a little more attainable for us down here in the land of the long white cloud. Prior to this month, Kiwis were shopping their desired Gorman garments online via the Australian website, but alas, no more. New Zealand now has its own e-commerce site making shopping from Gorman that little bit easier. Customers will have access to New Zealand exclusives and benefit from aligned prices and faster delivery, meaning we can now get our hands on new winter knits just in time for the weekend!
To celebrate, Remix is giving away 5 x $1000 wardrobes just in time for a winter update. Find out how.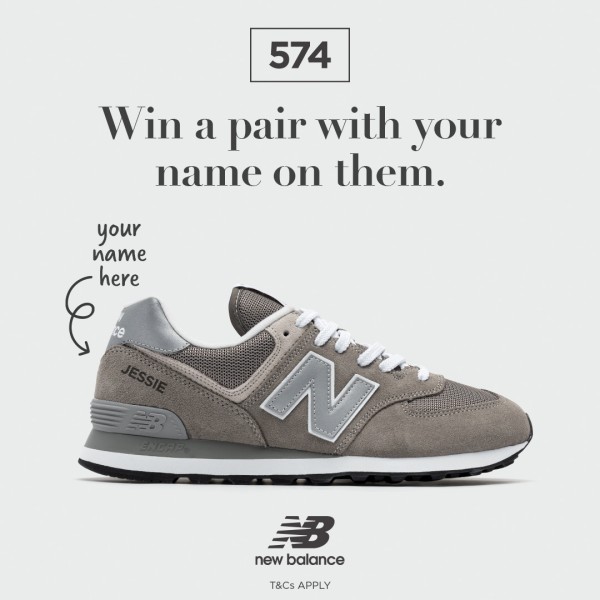 New Balance is celebrating Grey Day on 15th May – an annual sneaker holiday honouring New Balance's iconic grey heritage. To celebrate their classic 574 shoe, they'll be giving 100 lucky Kiwis a personalised pair with their name embroidered on the upper heel of the right shoe. But the catch? To ensure a true one-of-a-kind shoe, a name with only be used once! From 15th May, 8.00am to midnight, 19th May, registrations will be open to the public to submit their name and contact details at newbalance.co.nz.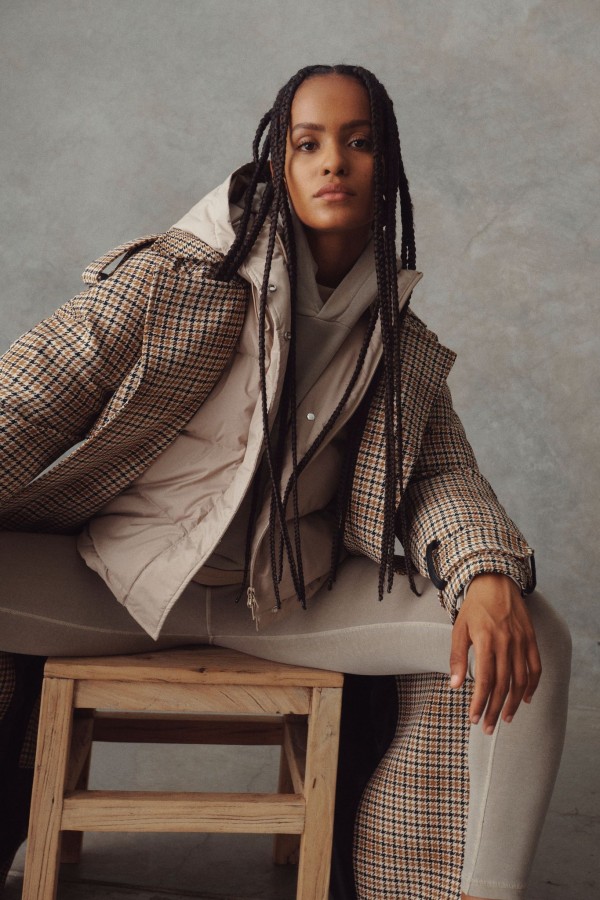 Introducing CAMILLA AND MARC'S UNITY: A NEW HORIZON. Designed in a time of complexity, this latest collection is an ode to the universal experience of collective community and beauty in solidarity. Find silhouettes of oversized and an ooze of elegance with a strong functional appeal. Layered to give a highly tailored European aesthetic, the collection is anchored in practical military shapes across outerwear and suiting. An evergreen portrayal of a sophisticated modern wardrobe, CAMILLA AND MARC bring us a universal; reminiscent of connection and belonging.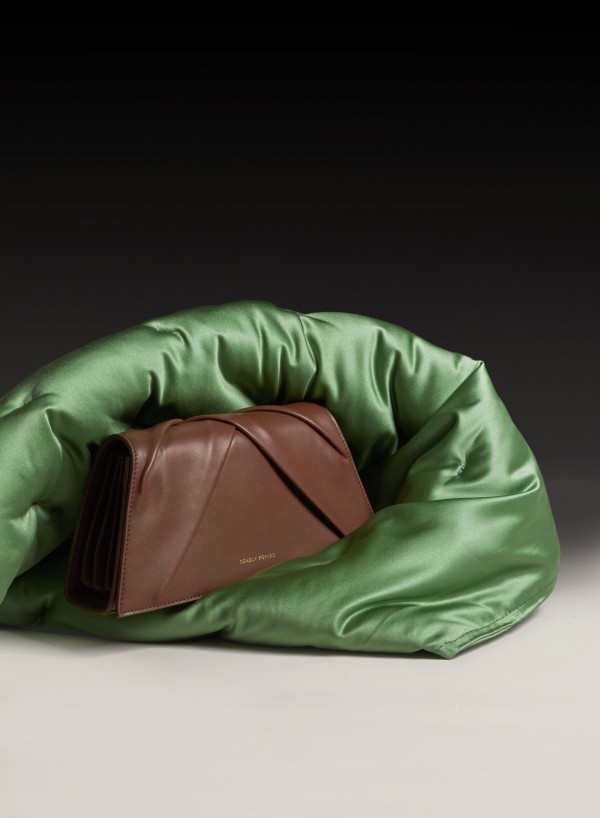 As the summer light begins to fade, and the fire starts to crackle, Deadly Ponies FW21 Part III arrives in rich, decadent hues and textures. Transitioning from the playful, sorbet shades of earlier FW21 capsules, the final instalment adds warm neutrality to a vibrant season. Twilight tones of espresso and sea shadow complement textural elements, with tactile noir python slinking onto the scene in some of the brand's classic shapes. Cuffing season has arrived, so it's time to gravitate towards the warmth. The Part III palette is decadent and rich, bathed in a warm, hazy glow. Find your perfect companion to head into winter.
Oppo launches the next-gen smartphone of our dreams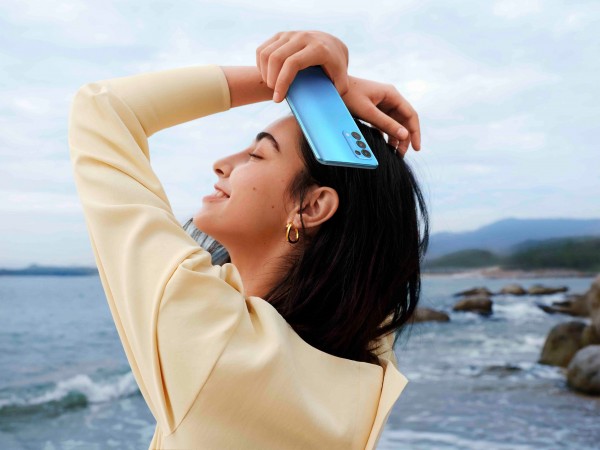 Oppo has just dropped one of its best smartphones for us all to get our hands on, The Oppo Find X3 Lite 5G. With an insane quad-camera set up, the Find X3 Lite will be your best companion when trying to grab those late-night pics with the gang. Don't forget the intelligent beauty filter, because we all know that those AMAZING pics from last night are never as good as you remember them. Did we mention that it charges to 100% battery in just 38 minutes? No, that's not a typo, 38 minutes! Best of all, it's available in a sleek and refined baby blue, so there's no need for you to buy a clunky case to stand out, the Find X3 Lite really does have it ALL. Don't believe us? We trialled and tested it so you don't have to. See what we thought about it.
Louis Vuitton as Official Trophy Travel Case provider for the F1 Monaco Grand Prix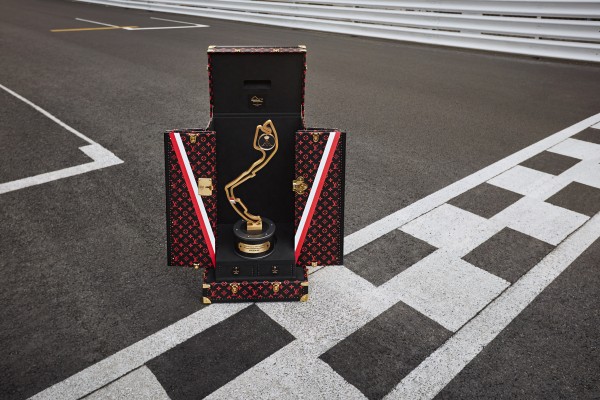 On May 10th, Louis Vuitton and the Automobile Club de Monaco (ACM) announced a multi-year partnership and present an unprecedented Trophy Travel Case for the Formula 1 Monaco Grand Prix. This partnership marks the very first encounter between the iconic French House and the organizer of the most legendary of Formula 1 races, united by the values of tradition, transmission and excellence, which have always been cherished by both. Held by the Automobile Club de Monaco (ACM) and under the high patronage of the Prince's Palace, the Monaco Grand Prix is one of the most glamorous and widely viewed events in the entire world. The new Trophy Travel Case is another landmark in Louis Vuitton's long history of creating bespoke Travel Cases.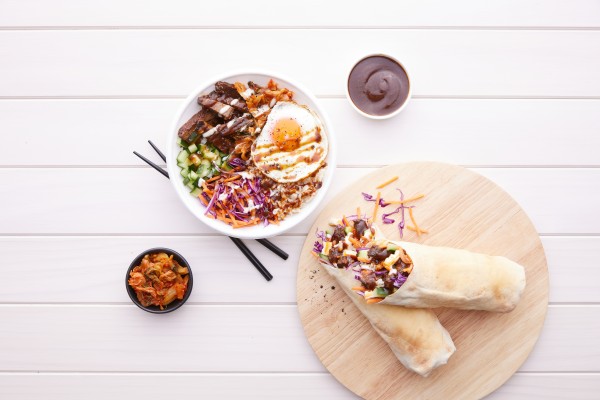 It is undeniable Korean culture has permeated far and wide in recent years. From the MTV Video Music Awards to an abundance of K-dramas now on Netflix, and now right here in New Zealand's foodie scene. For a limited time, Pita Pit is bringing the flavours of Korea to New Zealand shores through the launch of their new Korean BBQ-inspired menu, launching nationwide on May 5th. Pita Pit weaves this authentic style of dining into their new range by adding a kick of Korean flavour that packs a punch.