14 of the world's most stunning beaches
The snow bunnies among us will beg to differ, but summer has to be our favourite season of all. The days are longer, sun is shining, and you'll take any excuse you can get to swap a day in the office for a day spent by the beach.

So, as we type this from Remix HQ, here's our pick of the world's most stunning beaches we'd love to post a 'From where we'd rather be...' snap from right about now...
1. 90 Mile Beach
This never ending paradise in our own backyard is renowned for its breath taking sunsets. If you're a fan of long walks along the beach, then this is the beach for you!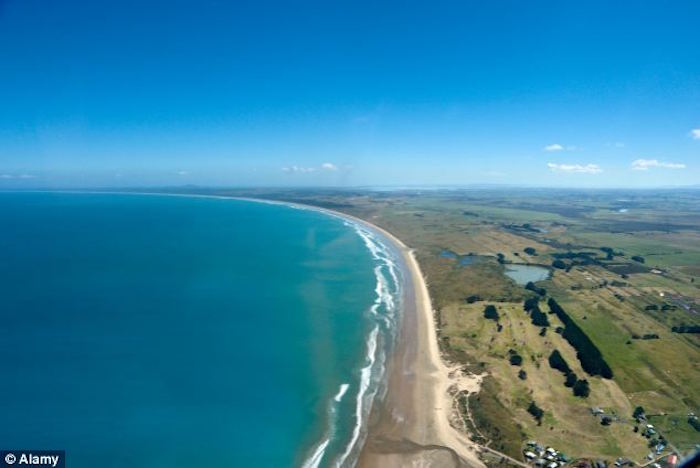 2. Te Pukatea Bay Beach
Blessed with native coastal bushes, clear waters and shimmering sand, this New Zealand Beach is not far from a campsite, which could make the perfect summer adventure.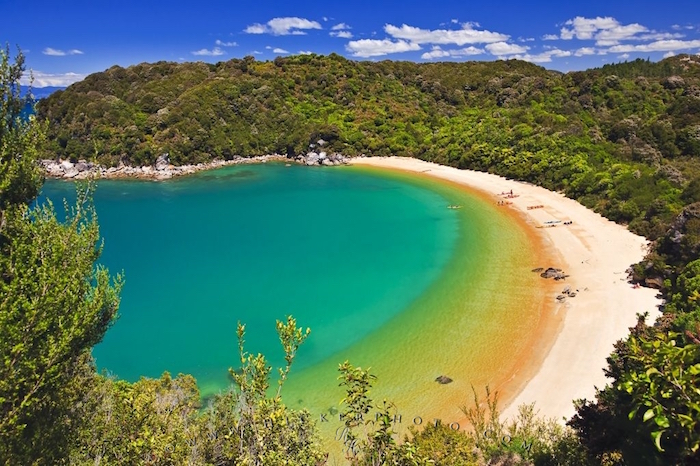 3. Abel Tasman National Park
Perfect for relaxation and adventure, this Kiwi national park is a winner! As the world's smallest national park, it doesn't fall far behind in character.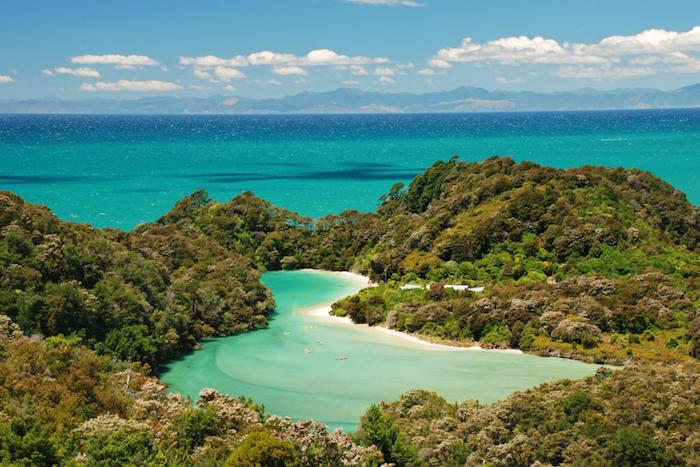 4. Cathedral Cove
Only accessible by foot or kayak, Cathedral Cove is on the 'must visit' list of sites around New Zealand. The place is tranquil and surreal- perfect for a summer getaway.
5. Aquinnah
Located in the center of coastline cliffs, Aquinnah of Massachusetts is one of the world's most picturesque beaches.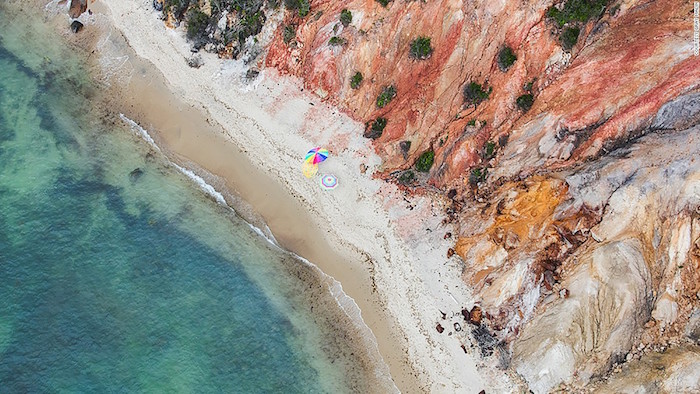 6. Bora Bora
Bora Bora is truly a slice of heaven. It is often referred to as a fantasy place for people, where what you see is hard to believe.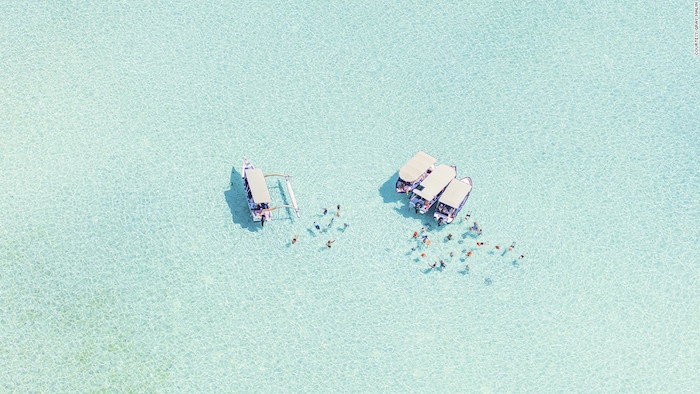 7. Camps Bay
Spread over Cape town in South Africa, Camps Bay attracts many tourists and locals in the summer. With vibrant beach umbrellas that coordinate with the blue sea, Camps Bay knows how to bring on the summer vibes.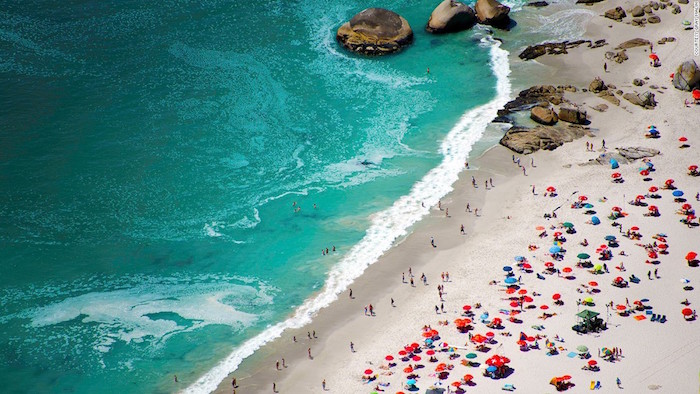 8. Da Luigi ai Faraglioni beach club
Grab a chair, pop an umbrella, order food and drinks - what more could you want? The deep blue hues of the ocean prove Italian beaches to be a dream come true.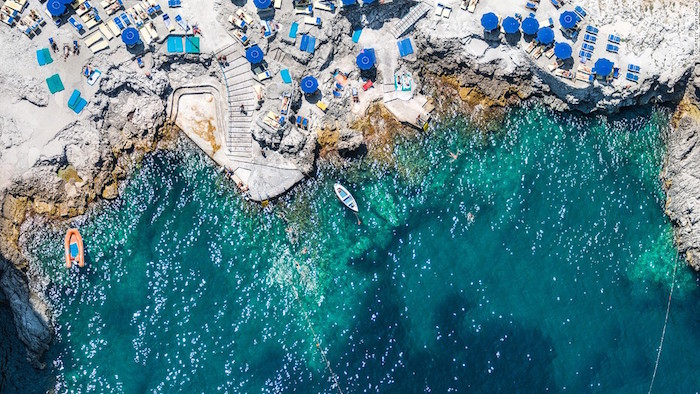 9. Coogee Beach
Only 20 minutes from Sydney CBD, Coogee Beach's bright blue water looks as inviting as its golden shore.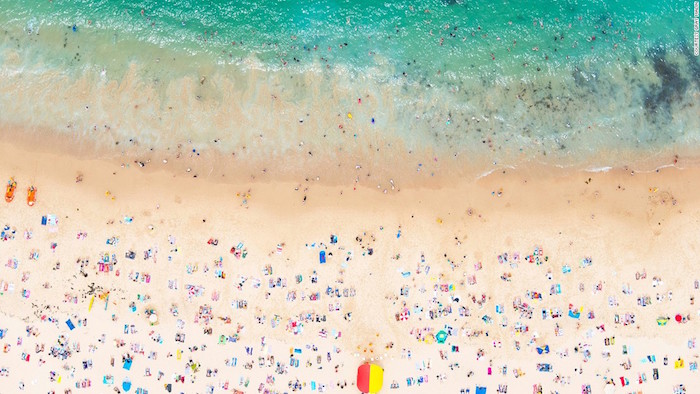 10. Ipanema Beach
Ipanema is one of Brazil's most popular tanning destinations. Always packed with beach go-ers, we can only imagine the crowd on the weekends.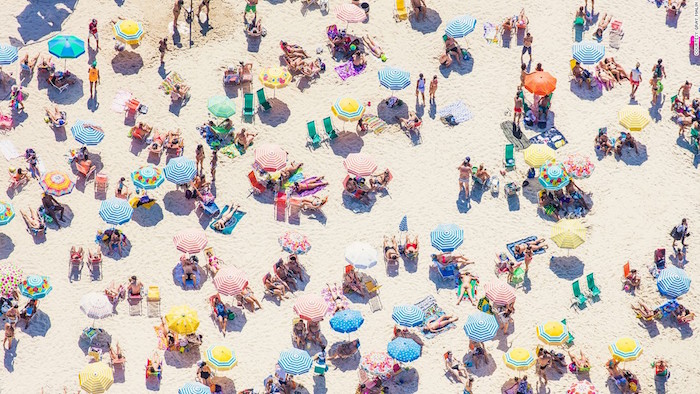 11. Joatinga
Where rainforest meets the beach – Rio's Joatinga beach is a whole other world. Combining the serenity of the forest with the relaxing shores, Joatinga is where we'd rather be!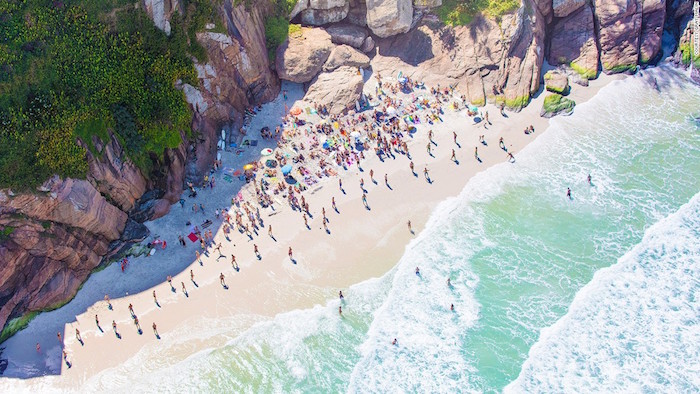 12. Kings Bath
Sitting on the edge of Cape Town in South Africa, Kings Bath's unspoilt beauty is a diamond in the rough.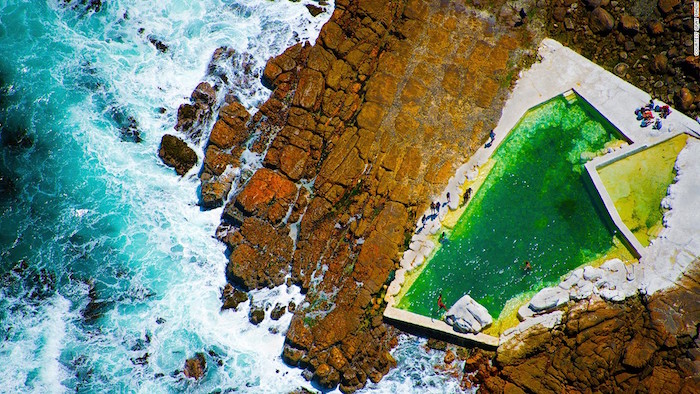 13. Oak Street Beach
Located in Chicago, offering a spectacular view, this bustling beach is the home of many locals, tourists and professional volleyball tournaments.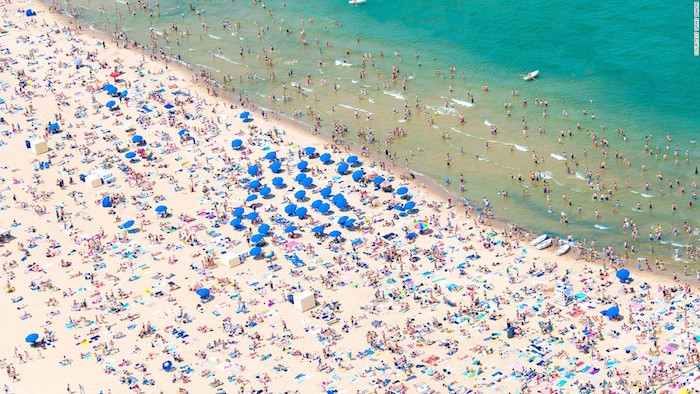 14. Pink Beach Club
Known as Las Vegas on the beach, this Miami beauty is popular for its fun and wild environment that mimics that of St. Tropez. Having umbrellas as pink as those how could we stay away?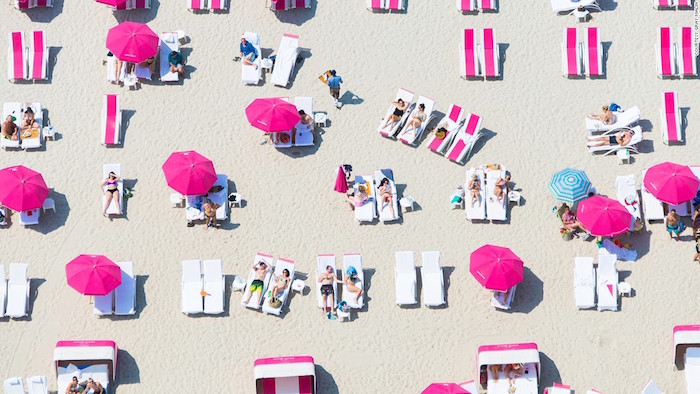 Photo source: dailymail.com, stuff.co.nz, cnn.com