Beauty secret: Caffeinating from the outside in
The recent increase in technological advancements has changed the beauty world dramatically. We're seeing so many new and dynamic ways of looking after our skin, it's hard to know what's right for you. In a world where the options are seemingly endless, sometimes it's better to go back to the basics. That's why we've fallen in love with the Evolu Invigorating Body Scrub.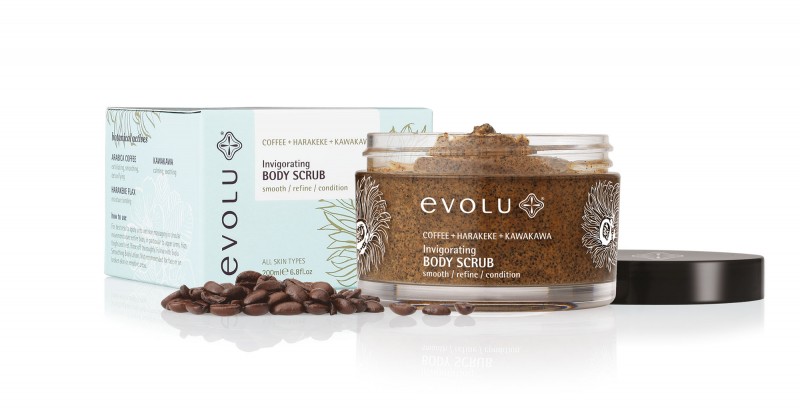 At the 2018 Best in Beauty Awards, the Evolu Invigorating Body Scrub took home the grand prize for Best Natural Beauty product and we're not in the least bit surprised. Voted the winner by New Zealand women, the botanical coffee scrub buffs, polishes and boosts circulation using 100% natural ingredients.
Containing a higher-than-average 20% of concentrated Arabica coffee ground, hydrating Harakeke and soothing Kawakawa, this isn't your average exfoliator. Coffee is bursting with antioxidants, anti-inflammatory abilities and its infamous energising effects work the same on skin. Whilst stimulating blood flow and lymphatic drainage, the organic ingredients complement each other to ensure you won't dry out or strip your skin of its natural goodness.
Try swapping your morning cuppa for this revitalising scrub and you'll understand why some of the 250,000 women who voted, selected it as the best in the business.
For more on Evolu and their products or to get your hands on the Invigorating Body Scrub, head here.
Image Credit: Evolu, omaske.ru, avoskinbeauty.com