Mimi Kelly is the artistic director/owner of Killer Hair, Newton. She's an award-winning hair colourist and makeup artist. Every week Mimi will be doing what she does best ... give her opinion.
A global traveller friend has come to stay with me, and I must say i was blown away by his "new look". Basically the front of his head is shaved to skin and the back half is all long past his collar - think more along the lines of
Last of the Mohicans
than dodgy bogan. As a hairdresser, I initially reacted like there was a literal hair tragedy in front of me and nothing could take place until it was dealt with... Yes, I offended. I then heard the story behind it, which in summary included Papua New Guinea, a chief, a machete and being included as a man of the tribe. This got me thinking, if that's what's happening for the mr's in the tribe... what are our boys up to??? I called Nicky at OFF wax/brow bar to ask who their typical male client was. She said it's any man from all walks of life who enjoys a certain silky smoothness, and back and chest waxing is definitely the most popular service. So how about the old back, sack n crack...? Is it real or an urban myth? Nicky proudly informs that the "Brozilian" is taking off big time. According to Ursula of Clyne Model Management, the Global Financial Crisis has changed the man the media is showing us, he is more mainstream, conservative and classically handsome. Steven of Killer Hair agrees, saying "retrospective preppy cuts are back on" and that men are now more comfortable with shine in their hair, where previously it was all about the matte. So in our culture, are our men feeling the uncertainty of these times and being influenced by the comfort of the classic male? Maybe, but I've seen a few hillbilly beards on hot guys lately and so unlike Papua New Guinea it ain't one size fits all.
Top products of the moment for guys:
Davines Naturaltech range - this relaunched line with answers to all issues is a must for any oily or flaky scalped man, it will change your life.
Commes des garçon's new fragrance Wonderwood - very deep and manly
Bridget Blacks creme cleanser - okay not just for guys but the packaging is no nonsense, it's free from all nastys and you can add little buffing beads for extra exfoliation, so easy even a man could do it.
Dirty Man skincare - same deal, free from all the nasty stuff and totally affordable.
X Mimi [caption id="attachment_1671" align="alignnone" width="240"]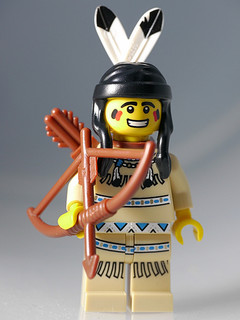 Picture courtesy of http://www.flickr.com/photos/aktuaroslo/[/caption]