Rolling tiny needles all over your face might be the answer to complexion perfection
If we told you that rolling a tiny needles all over your face could erase scars, would you believe us? Don't worry, we probably wouldn't be jumping to try it either – but we're sure glad we did.
For deeper skin concerns – like scars or ageing – you need beyond the reach of skincare. Dermaneedling, also referred to as microneedling, is a minimally invasive treatment that improves the appearance of scars and boosts collagen. Oh, and you can do it yourself.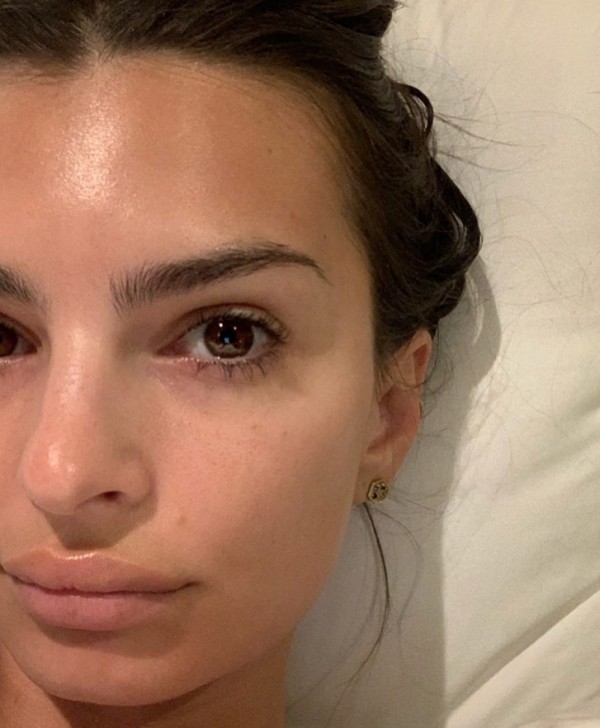 Vying for that lit-from-within glow à la @emrata? Derma rolling can help with that.
What is derma rolling?
Simply put, microneedling creates microscopic, pin-prick punctures in the skin to rejuvenate and improve product absorption. The process involves rolling a small wheel that has hundreds of tiny needles over the face to gently prick the skin. Don't worry though, it's not as intimidating as it sounds.
The benefits of derma rolling
A derma roller contains hundreds of tiny needles. When in use, these needles create micro-injuries on the skin, which in turn sends collagen and elastin production into overdrive to compensate as it heals—leaving your complexion tighter and plumper than it was beforehand. Plus, when used in conjunction with a serum (highly recommend!), it can significantly boost ingredient absorption.
To sum up the main benefits;
Reduced wrinkles and stretch marks


Reduced acne scarring and skin discoloration


Increased skin thickness


Facial rejuvenation


Enhanced product absorption


Boosts collagen production
The process of rolling induces collagen and elastin production. For the unacquainted, collagen is the most abundant protein found in the human body and is responsible for holding together connective tissue like skin, muscles, tendons, cartilage, and bones. This wonderous protein is also what keeps us looking youthful. Unfortunately, the sad reality is that collagen production slows down by about one percent each year after the age of 30.
A guide to DIY derma rolling
Manicare's Microneedle Derma Roller is a cost-effective way of mimicking in-clinic results at home. Supercharge the results but applying your preferred skincare straight away.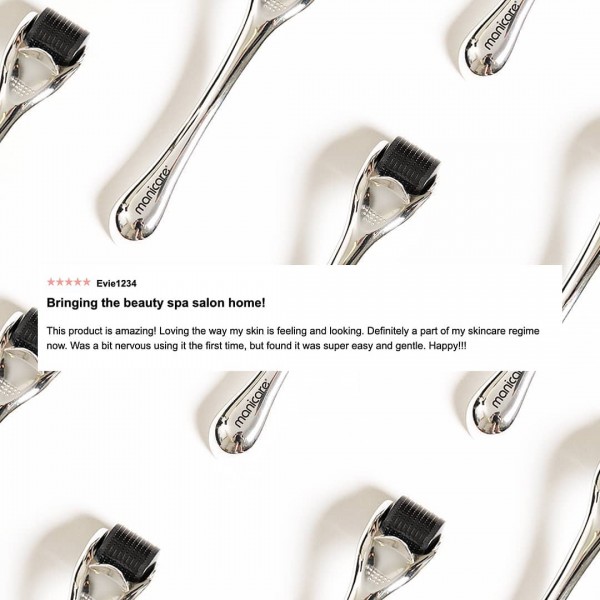 Step 1: Disinfect your roller
Disinfect your derma roller by letting it soak in 70 percent isopropyl alcohol for approximately 5 to 10 minutes.
Step 2: Wash your face
Thoroughly cleanse your face using a gentle pH-balanced cleanser.
Step 3: Begin derma rolling
After cleansing, split your face into invisible sections to make the process easier.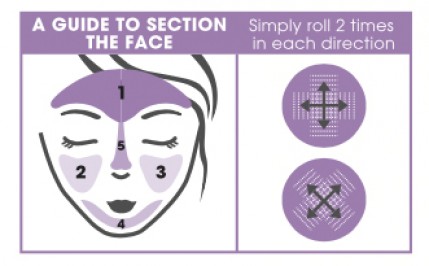 Then, simply place the surgical grade roller in one area of the face and roll in all directions – horizontally, vertically and diagonally - up to five times. Initially, you can start off by just repeating a couple of times, then gradually build up to five times.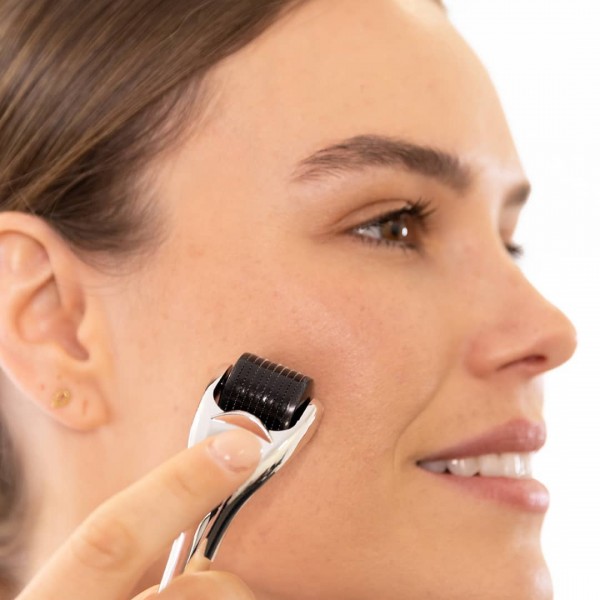 While it might be tempting, less is more definitely applies in the case of derma rolling. A light hand is all your need, just let the weight of the roller do the work.