How we'll be wearing our hair in 2018 thanks to Richard Kavanagh
Rodney Wayne, New Zealand's most awarded salon, has unveiled its top styles for 2018. The innovative new creative direction, led by none other than Creative Director Richard Kavanagh, focuses on hair's own natural beauty, along with precision styling, glowing colour and the latest in haircare technology.
The 2018 campaign was shot in Tokyo, amongst the iconic backdrop of the Sakura, or cherry blossom, which blooms in stunning white and pink during March and April every year.
The shoot coincided with the city's famous blossom festival, meaning there were more than a few spectators while the team were photographing the campaign!
Richard Kavanagh – or 'Kav' as he is known to the team – suggests making just a subtle change to your hair, to freshen up your look. A slight change in colour, a fresh angle or an amplified curl may be all you need to lighten up your current look.
He also suggests having a very honest conversation with your stylist, in order to get the look you really want.
Kav says his inspiration for the 2018 campaign came from the early 90s.
"The early 90s was about the individual, about letting go of the 80s, but still wanting 'direction'…. it was about the unique texture of the hair, coupled with a freedom and a looseness," he explains.
The three campaign looks comprise a mid-length cut with a bend, rather than a curl; a geometric bob which sits blunt and short at the nape of the neck; and a face-framing short shag to emphasise natural curls.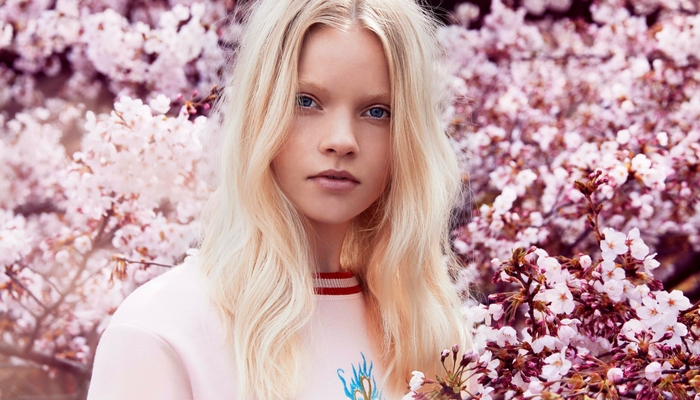 Kav explains that this mid-length cut is one of the most versatile you can have because there is so much you can do with it. "It's the easiest length to work with in terms of having it out or up in a top knot… it's perfect for a messy plait," he says. The mid-length cut sits slightly longer than the Lob (long bob) of last year and is cut to have blunt ends, making hair look thicker than it is. To achieve this look, simply wave it with a bend rather than a curl and enhance it with a good sea salt spray or dry shampoo for a light, fresh feel. This rich, icy blonde has been updated for the season with iridescent lowlights and a buttery tone underneath.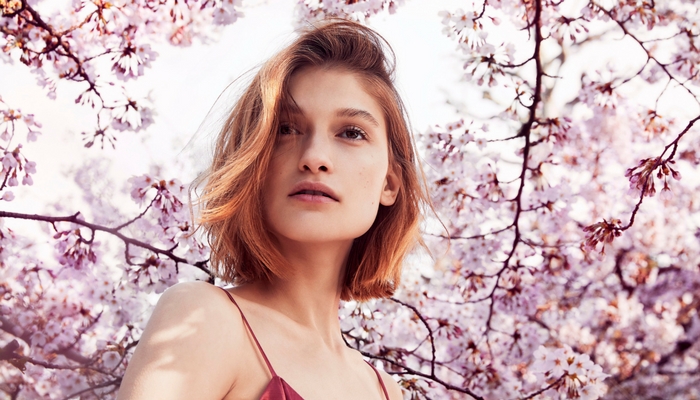 "The geometric bob has an A-line shape, that's left slightly longer at the front and is styled with a subtle bend," explains Kav. By flipping hair to one side and offering a salty texture, the cut looks softer and more open than a traditional bob. To accentuate the graphic lines of the cut, this bob can be worn with a centre part. A warm brunette colour anchors this soft copper at the roots, while hand-painted golden copper highlights add dimension.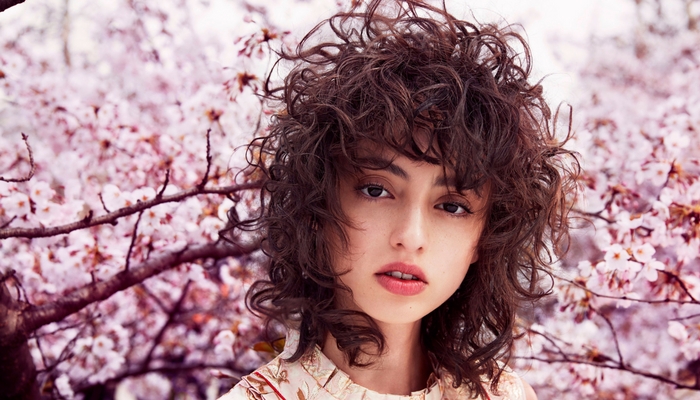 Kav tapped into the model's natural curls to create this striking look. The hair was cut into a short shag to hug the face and frame the corners of the eyes. "I diffuse-dried it with a lightweight texture spray and ruffled it into shape," says Kav. This gorgeous brunette gloss has subtle golden copper highlights which also enhance the hair's natural curl. This versatile cut can also be worn straight with heavy bangs for an edgier look. "Don't be afraid of the curl! As long as you have the right product it's a striking look that's so versatile," explains Kav.
Which will you choose as your new look for 2018? We love them all, don't you?!
Head here for more.