Our favourite Met Gala beauty looks
We're less than three weeks away from one of the biggest fashion events on the annual calendar; the Met Gala. The theme for 2019, "campy," is sure to generate some whimsical, avant-garde extravaganzas, and it's safe to say we're pretty excited for it. In the lead-up to this iconic, haute couture evening of dignitaries and designer, we've decided to look back on some of our favourite Met Gala beauty looks from the last two years.
Sofia Sanchez, 2017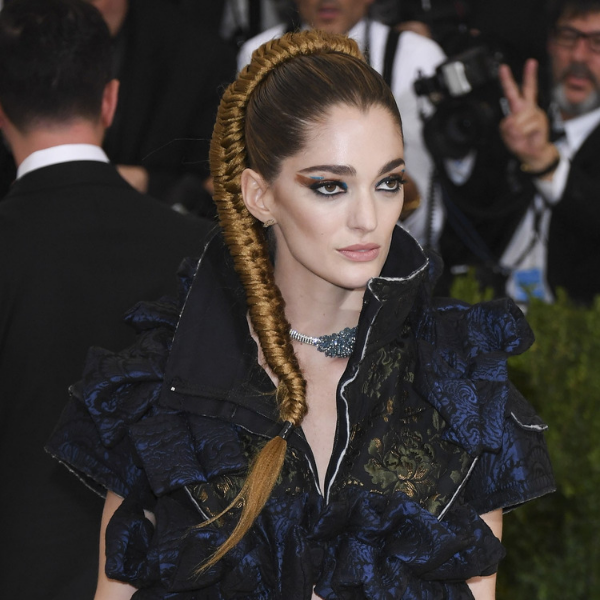 Sofia gave us Game of Thrones-meets-fashun with her whimsical look. Her fishtail braid (which our preteen selves could only dream of) served Mythical Queen vibes, while the graphic eye and sharp contour added extra drama.
Rihanna, 2017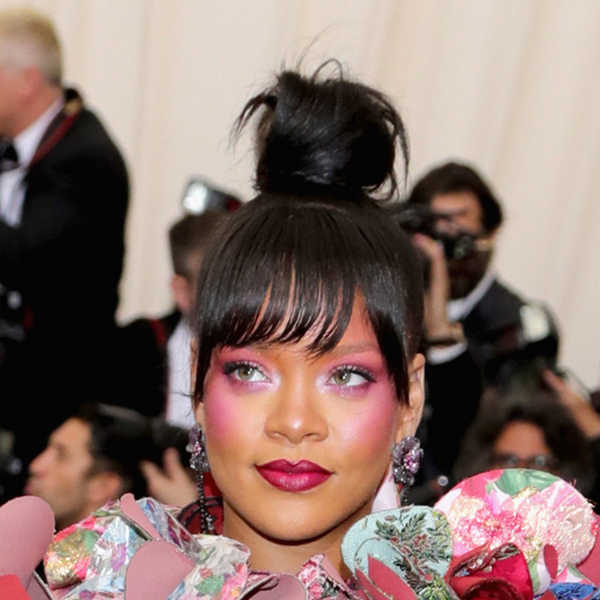 It is seemingly impossible for badgalriri to be anything other than iconic. The dramatic flush and pink highlighter combo channeled high-fashion kawaii - but the Bad Gal way.
Janelle Monae, 2017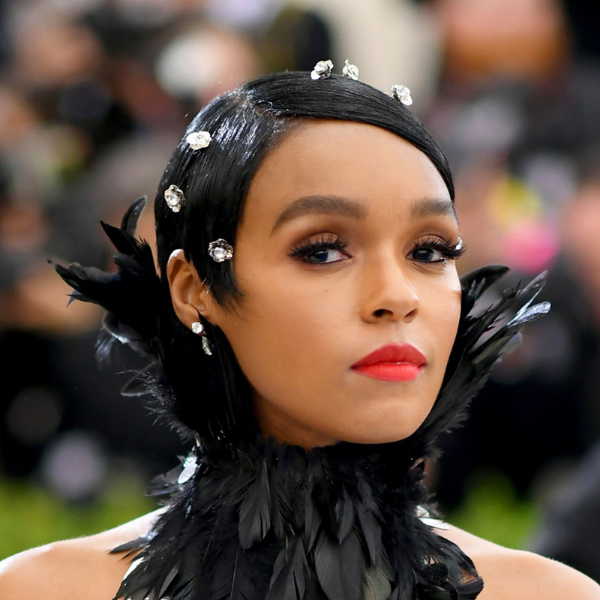 With the high-necked feathered frock seamlessly transitioning into her sleek black crop, Janelle gave us a Maleficent moment. We particularly love how the feathery falsies complimented her face-framing plume, and the jewel-encrusted 'do was just as striking.
Carly Steel, 2017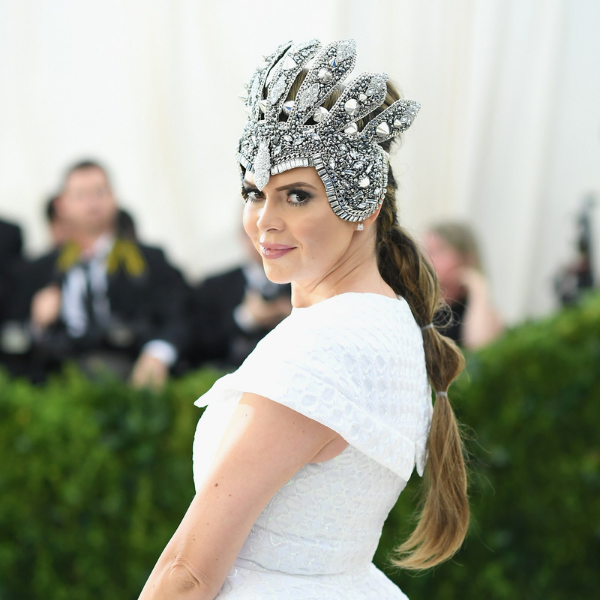 This look is a great example of how 'less is more' is not just an anecdote preached by mum's all over the world. The Entertainment Tonight host took understated makeup, a simple white dress, and one key accessory - a tiara-meets-avant-garde-armour - and suddenly, Carly's an ethereal, Elfin princess. We love how the ponytail added an extra touch to the fabulous fairytale look.
Cara Delevingne, 2017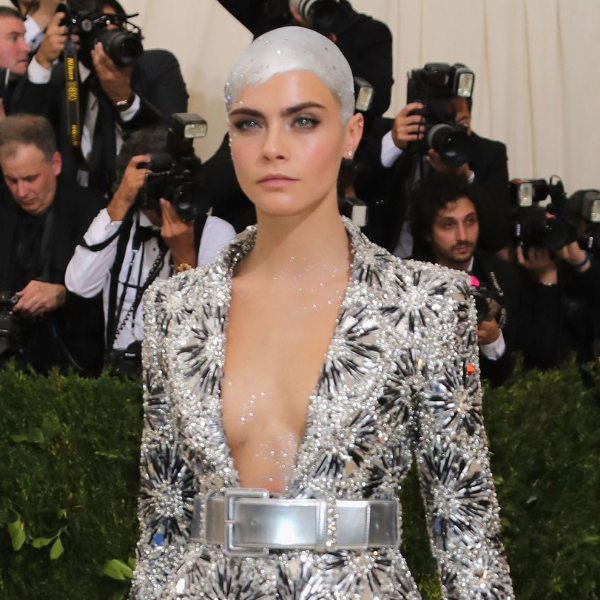 It might look as though we're under attack from an exclusive collection of designer robots (or have embarked on a space odyssey to the land of high-fashion aliens) but regardless, Cara is one of few who can pull off this look. The model rocked her baldness with a frosted cap of metallic silver, a sprinkling of diamante appliques, and a stunning bejewelled suit.
Jasmine Sanders, 2018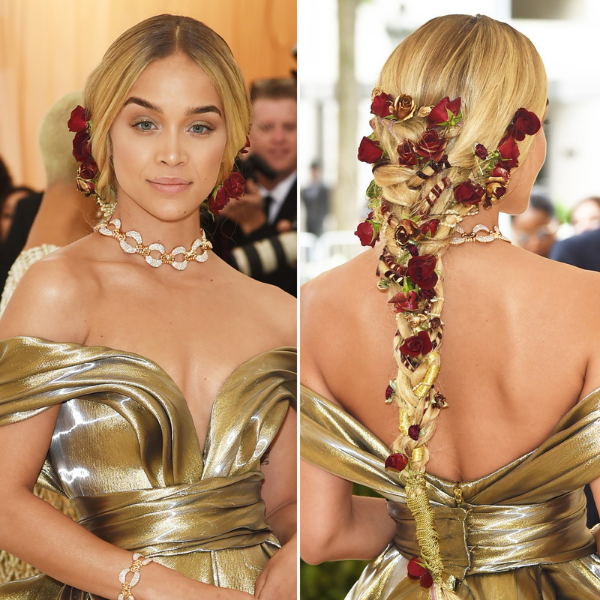 We don't have to say much more other than look at that hair. Utterly romantic and Rapunzel-esque, the dainty red and frosted gold roses were delicately woven into her loose fishtail braid. Jasmine ensured her hair was the standout, pairing it with simple, glowy makeup.
Kerry Washington, 2018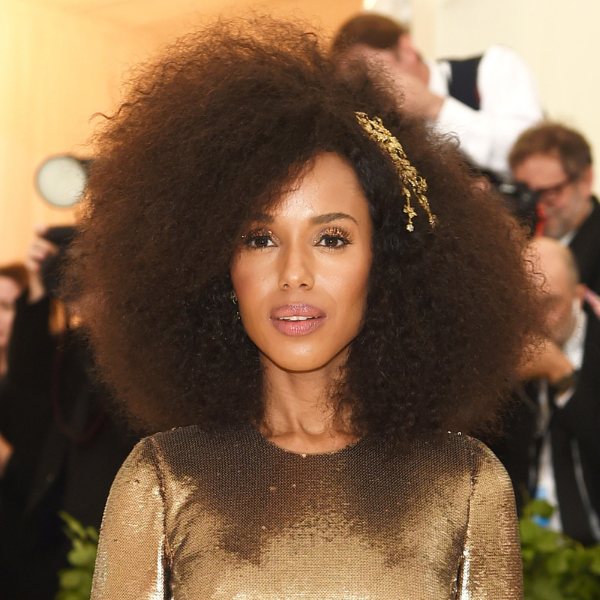 The Scandal star certainly channelled 2018s' theme, Heavenly Bodies, with her voluminous hairdo; teased to the heavens, indeed. Hairstylist Takisha Sturdivant-Drew was the mastermind behind the bouffant curls, diffusing Kerry's wet hair with the GHD Air Diffuser to add volume and texture. Once dry, the hairstylist used a Tangle Teezer to brush out the curls, before teasing the roots for a 'do à la Diana Ross.
Olivia Munn, 2018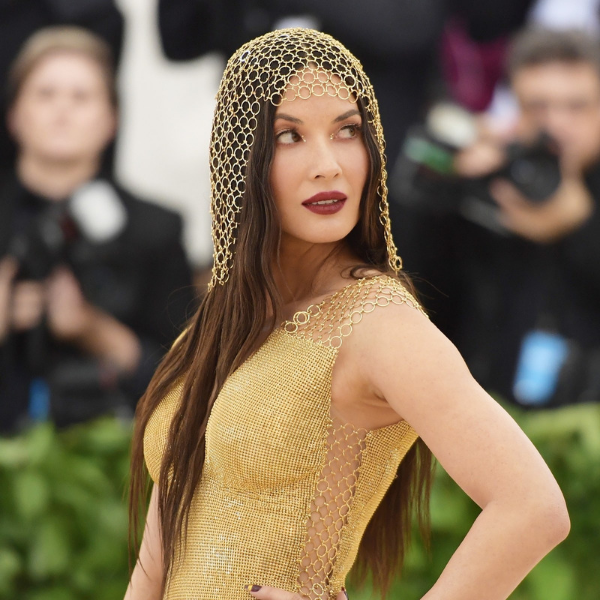 Olivia went for contemporary Cleopatra with her bold chainmail headpiece and matching cut-outs. A twinkle of jewels in the inner corner and a matte berry lip kept the makeup simple but striking.
Bella Hadid, 2018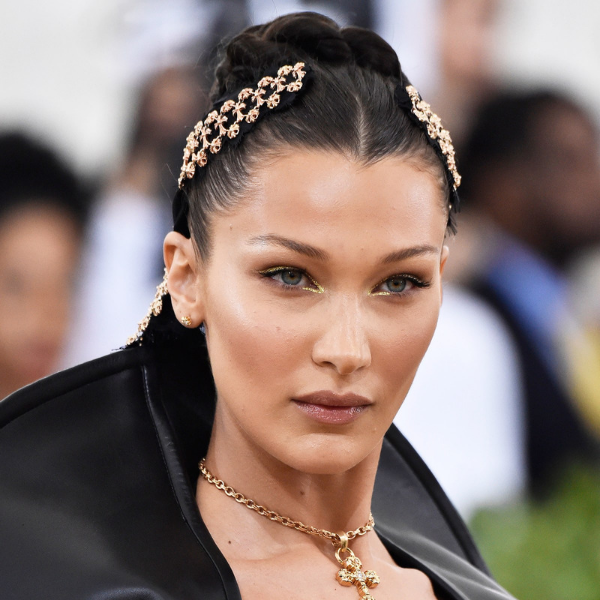 The model glimmered in her gold accent accessories; we can't get enough of her gilded hairpieces (and very on-trend for this season, too). Glittering Dior eyeshadow(that pigment!), dewy highlighter, and glossy lips took her all-black attire to the next level.
Rosie Huntington-Whiteley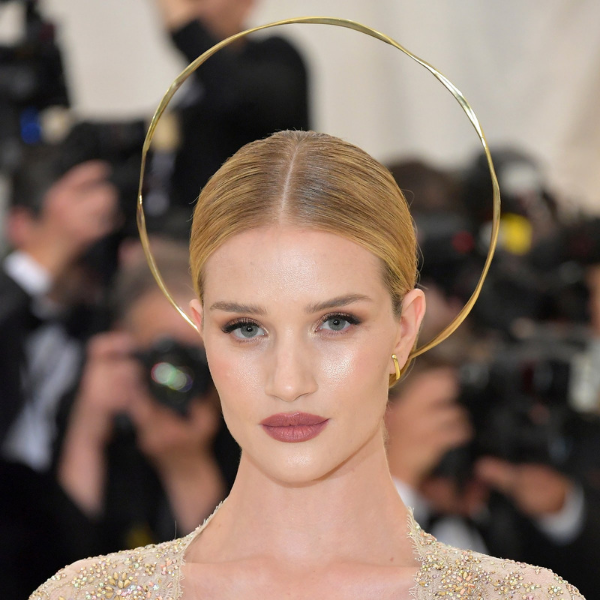 A very fitting tribute to her days as one of the iconic Victoria's Secret Angels, Rosie Huntington-Whiteley looked utterly angelic with a golden halo headpiece adorning her slick, centre-parted chignon.
Imagery sourced from Allure and Getty Images.