Pucker up with Kylie Cosmetics new V-Day Lip Trio
Kylie Cosmetics has quickly proven itself to be a titan in the beauty industry, with its net worth projected to hit USD $1 billion by 2022.
The brand has amassed a cult following for a reason, the original lip kits included indisputably high quality lipsticks and lip liners that had the whole beauty community swooning.
Going back to her roots, new mum Kylie has teased a new Lip Trio that takes us back to her roots.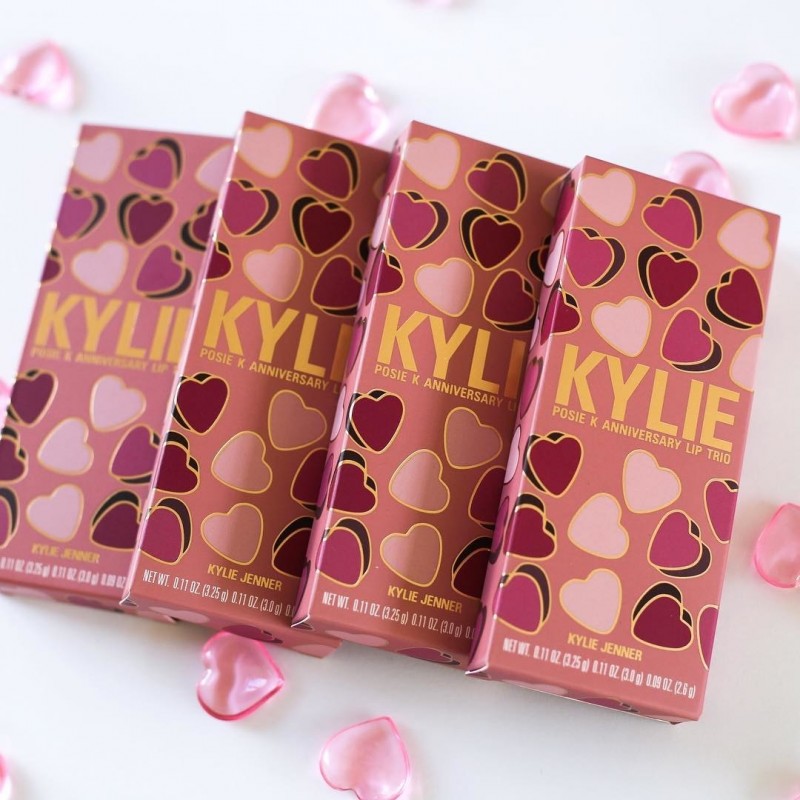 Posie was initially released shortly after the OG Lip Kit collection which included Candy K, Dolce K and True Brown K, landing Posie its well deserved 'icon' status within the beauty industry.
As well as being an original lip kit shade, "Posie" was presumed to be one of the possible names for Kylie's new baby girl before the "Stormi" reveal.
The evidence behind the theory (including momager, Kris Jenner, posting a photo of a Posie Lip Kit on the day or Stormi's birth) seemed questionable at best, so the lack of a Posie Jenner joining the gang didn't come as a surprise.
Honestly we're just relieved that the newest addition to the Kardashian-Jenner clan won't just be named Butterfly (the former front runner for possible baby names).