Rise 'n' shine: the best celebrity haircuts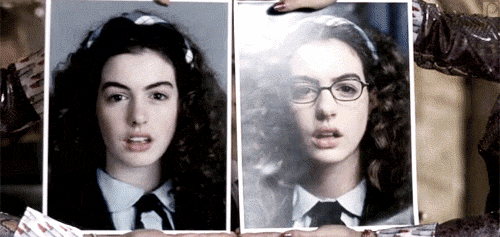 Celebrities run the world's style trends. From their roles in movies to their social media postings, stars are enviable style inspirational for nearly everyone. When Kylie Jenner decided to go blonde, thousands of girls followed her lead. Whether we like it or not, celebs are at the centre of most people's style and hair goals. Securing that when they change their look, you can guarantee people are going to do the same. We've curated a list of all swaps and changes the hottest celebrities have undergone recently hoping to inspire many of you to change up your do' or simply rework your staple and timeless classic. Here are the best celebrity haircuts and changes.
Bella Hadid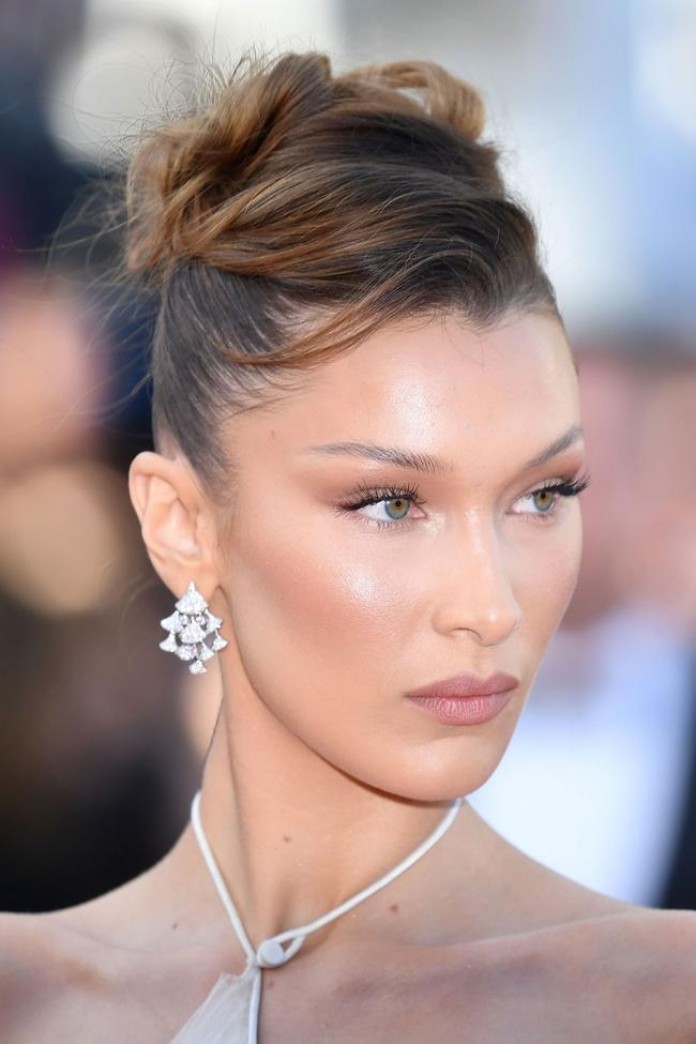 In the wake of the news that she had split from her on again - off again boyfriend, The Weekend (Abel Tesfaye), Bella Hadid has opted to don' her natural blonde hair with a fresh bleach. The 22-year-old shows that a breakup isn't stopping her from anything, including wowing us with her stunning looks and ultimate breakup makeover.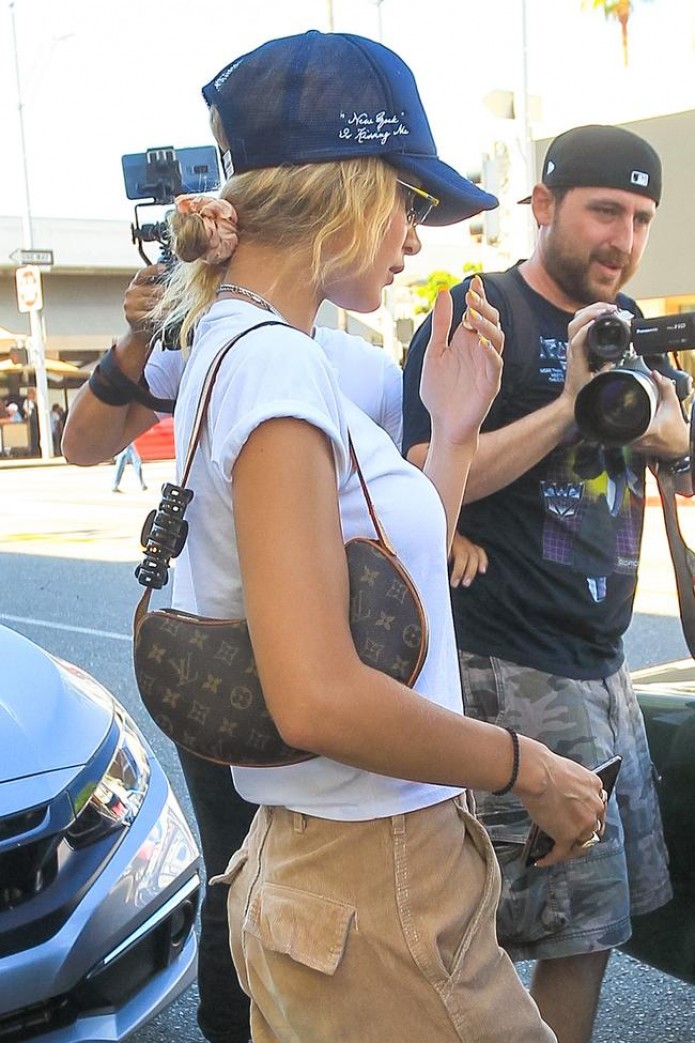 Anne Hathaway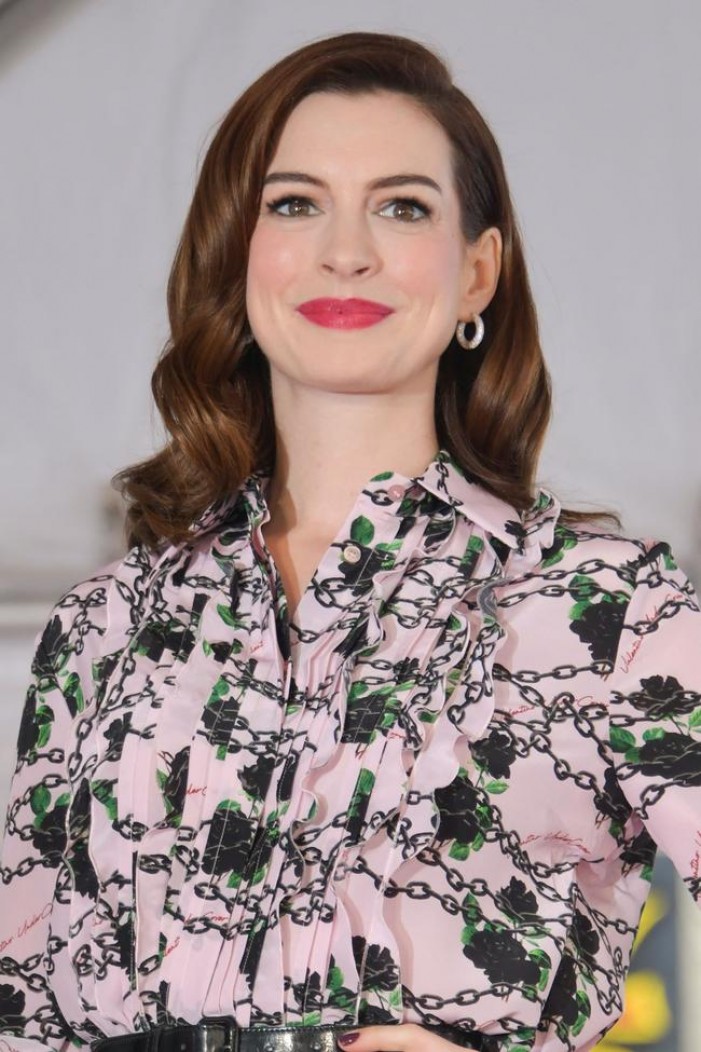 Following the July 2019 announcement that she was expecting her second child, Hathaway has debuted a new do' at the Broadway premiere of Sea Wall/A Life in New York City. Her change-up from her classic shaggy lob is giving me reminiscent memories back to the iconic transformation scene from Princess Diaries.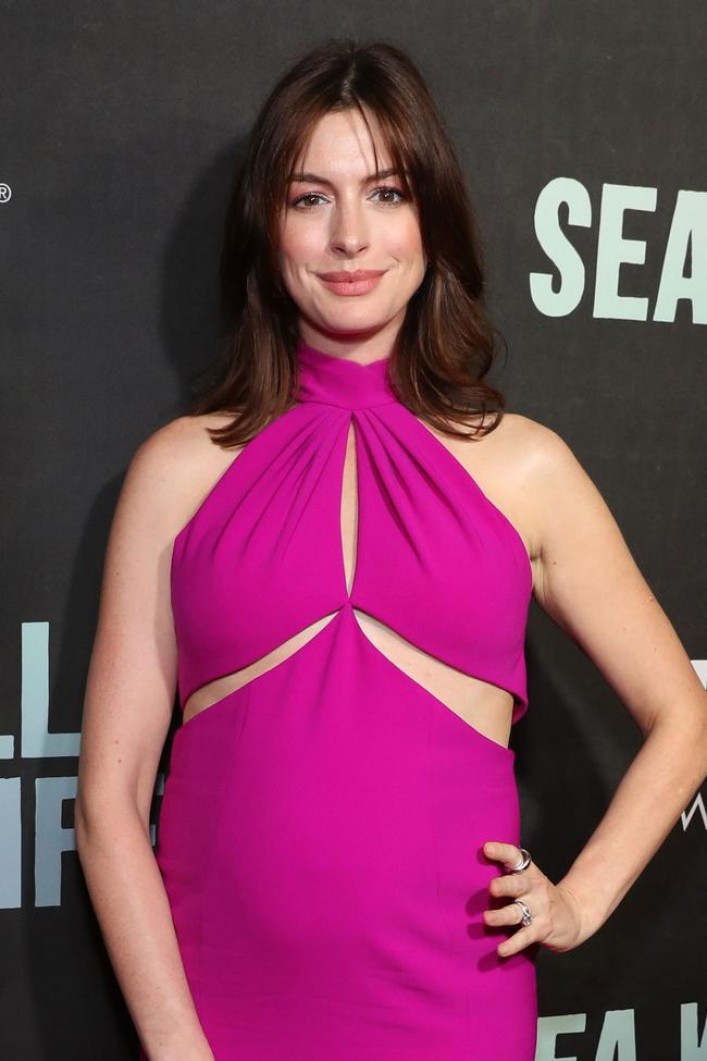 Reese Witherspoon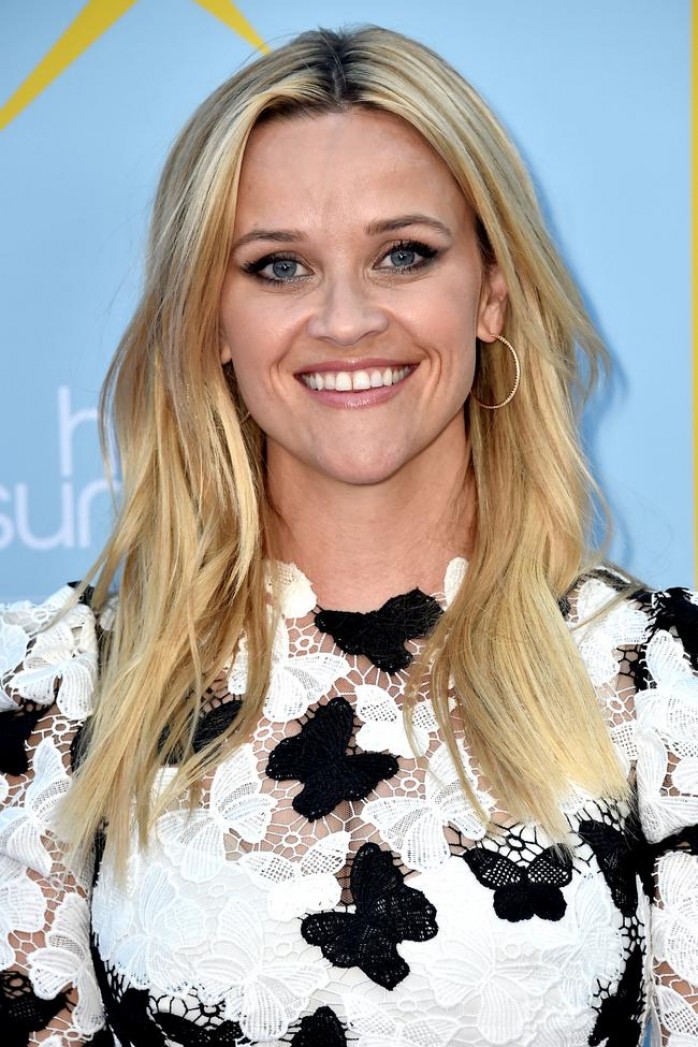 Reese Witherspoon's hair is famous in its own right. Her signature style has been cemented with her golden locks being the symbolic reference and reminder of her role in Legally Blonde. Witherspoon has debuted a layered, shoulder-length do' on her Instagram page just in time for the American summer. The chop, while not steering too far from her iconic colour, gives her a redefined look that shows summer might be the time for a short-haired switch-up.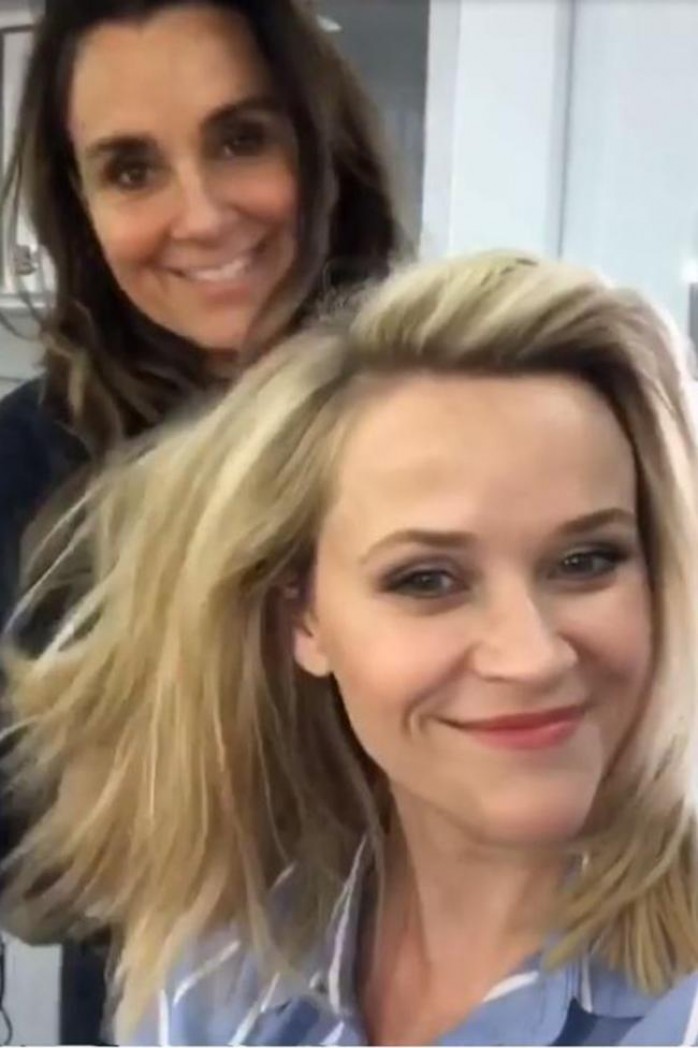 Hilary Duff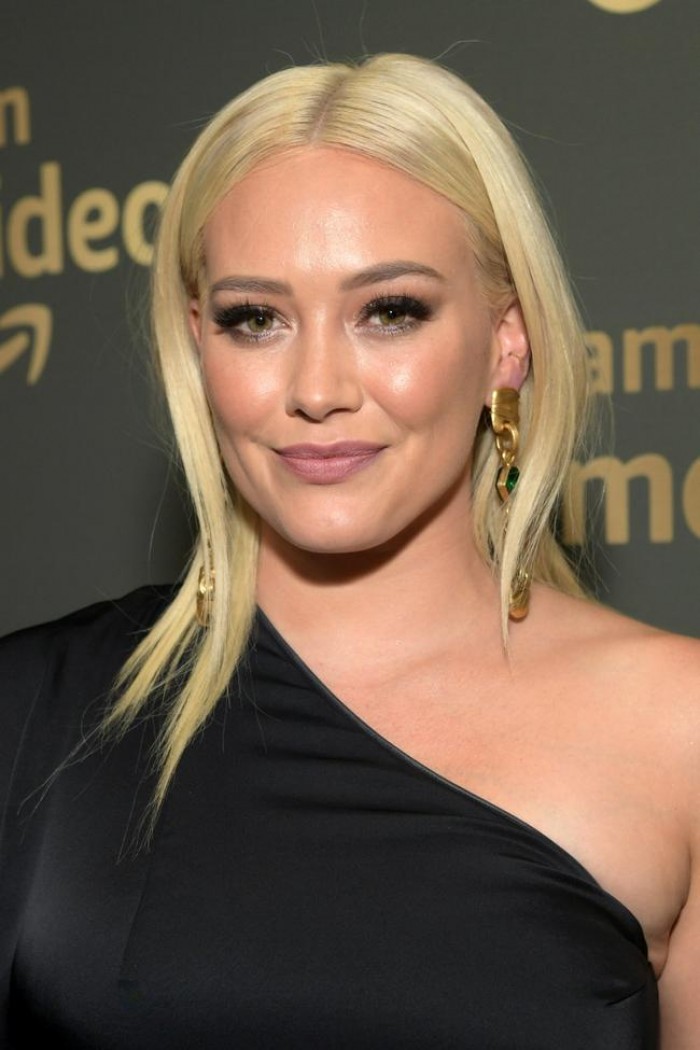 Hilary Duff has never been behind on a trend (often rather leading them). Since her Lizzie McGuire days, she has brought nothing but flawless looks, stunning many fans with her effortless style. Yet again she proves herself as a style icon by wowing with new tousled blonde waves and a curtain fringe. Her do's impeccable pairing of retro-chic and modern femininity was broadcast on Instagram with a caption ending in 'Mama feeling good', with us understanding why she is feeling so damn good too.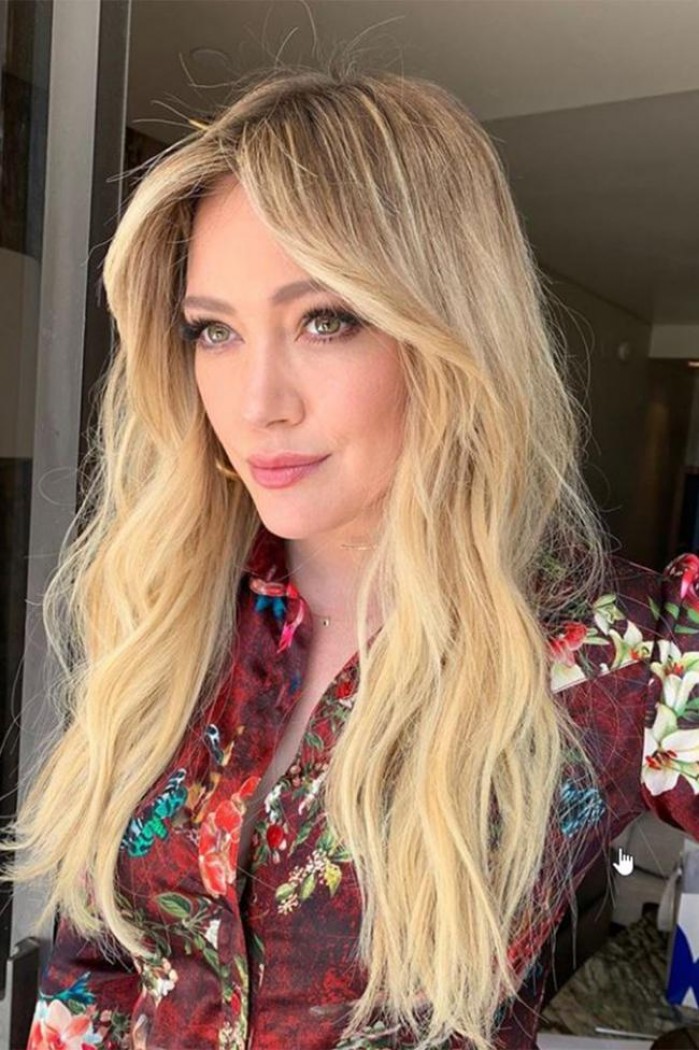 Kim Kardashian West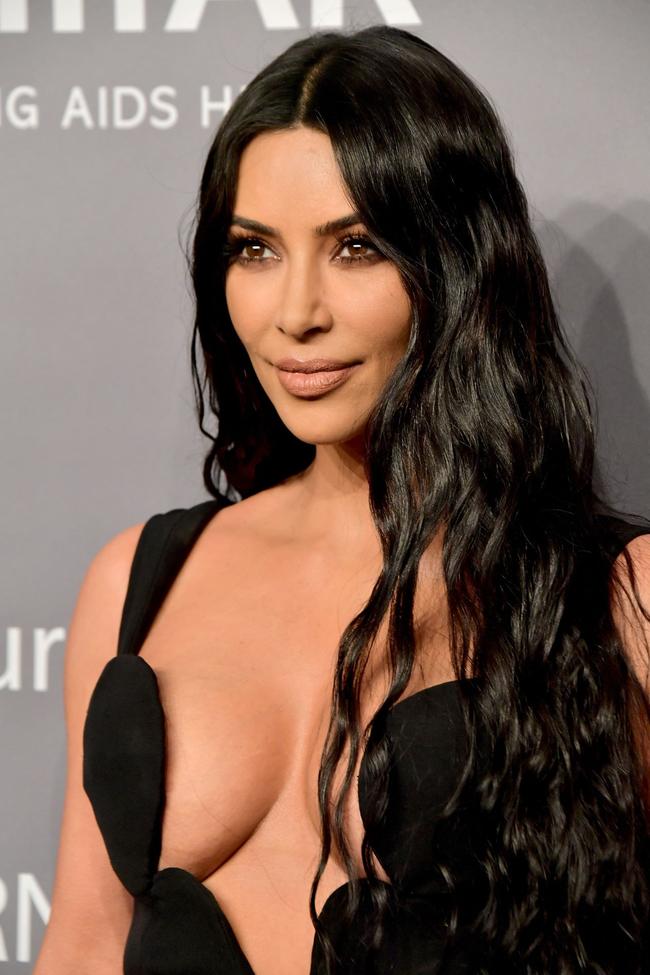 Social media Queen, Kim Kardashian West, has decided to add another killer look to her hairstyle arsenal. Trading in her long locks for a fresh bob to show us yet again that there is literally no style that Kim doesn't suit. Her hairstylist Chris Stapleton shared the new look on his Instagram page with a reference to the fact she debuted a similar look around the same time last year. Kim is a true chameleon for hair looks and as usual, I can't wait to see what else Chris and Kim are going to pull out of the bag next during the summer.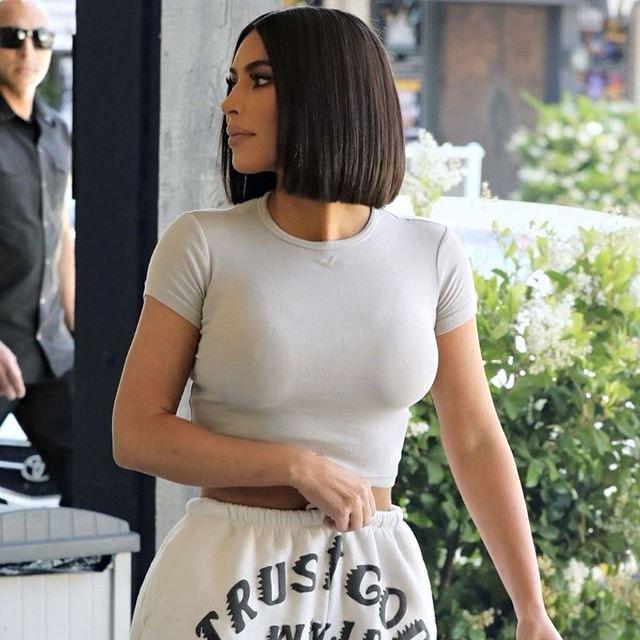 Sophie Turner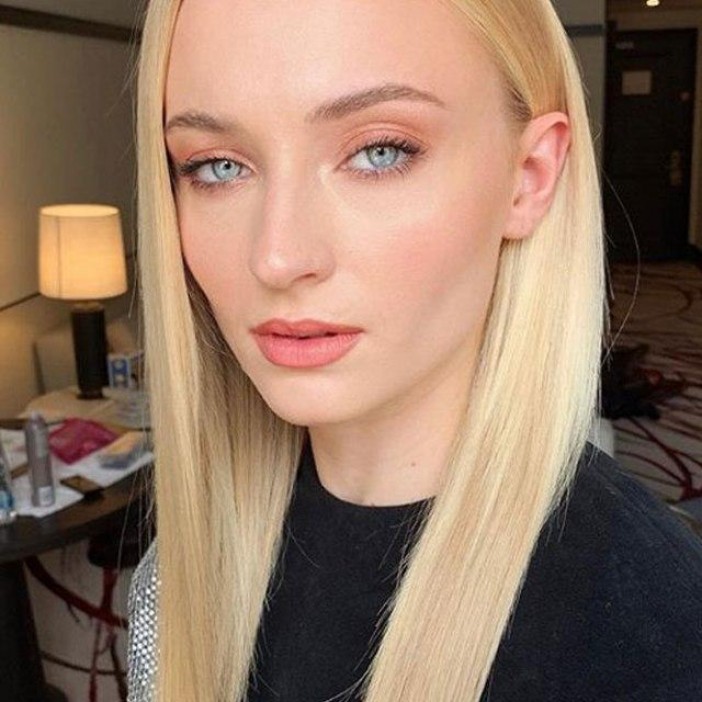 Bang, Bang, Pow! Actress Sophie Turner has said bye-bye Sansa Stark and hello Bangs. Her new style makes her look almost unrecognisable, with a change from her low maintenance hair for an entirely new cut and shape. Although time is still yet to tell if this look will be here to stay, her powerful and striking gaze into the camera suggests that she isn't messing around and that this new do' means business.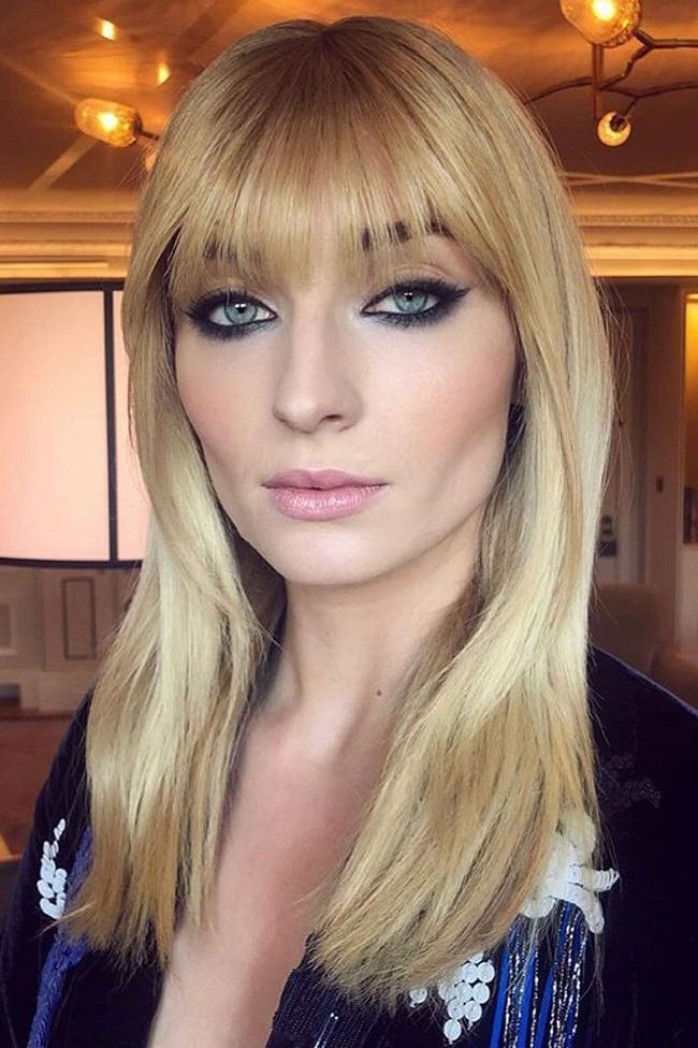 Miley Cyrus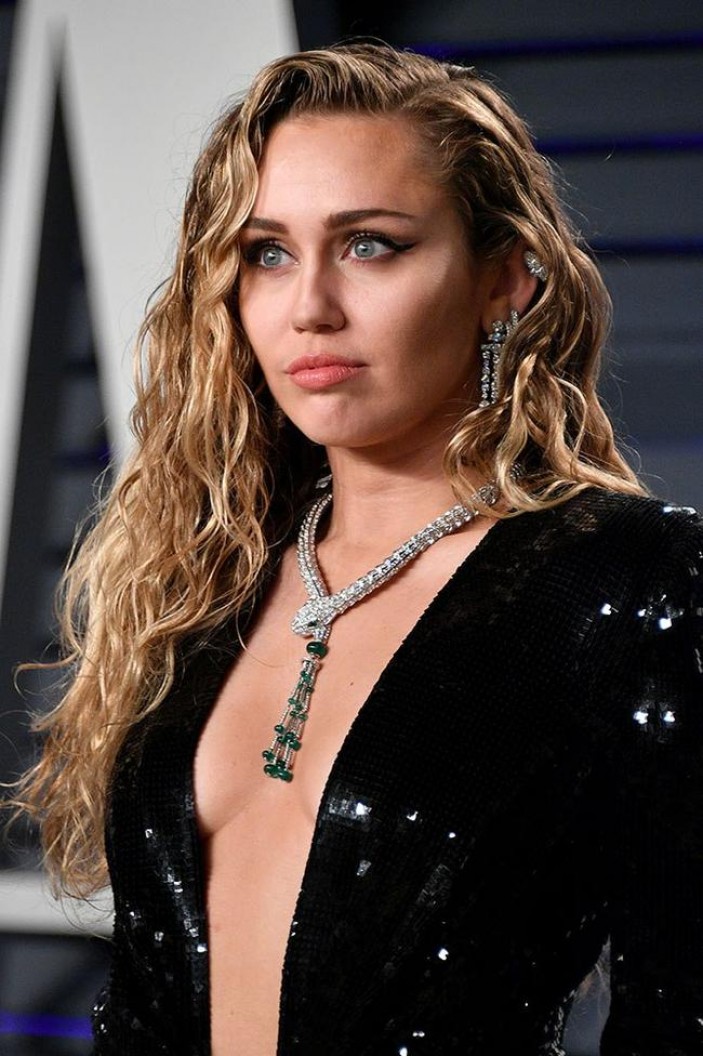 Despite adding another persona to her acting profile (Ashley O from Black Mirror), she has decided to base her new look around her original and most famous character/persona, Hannah Montana. Miley Cyrus is a true master of hair transformations as she changes her locks very frequently. This throwback look is reminiscent of her Disney days and in a time where 2000's and 1990's shows are rebooting surely it's time Hannah Montana did the same.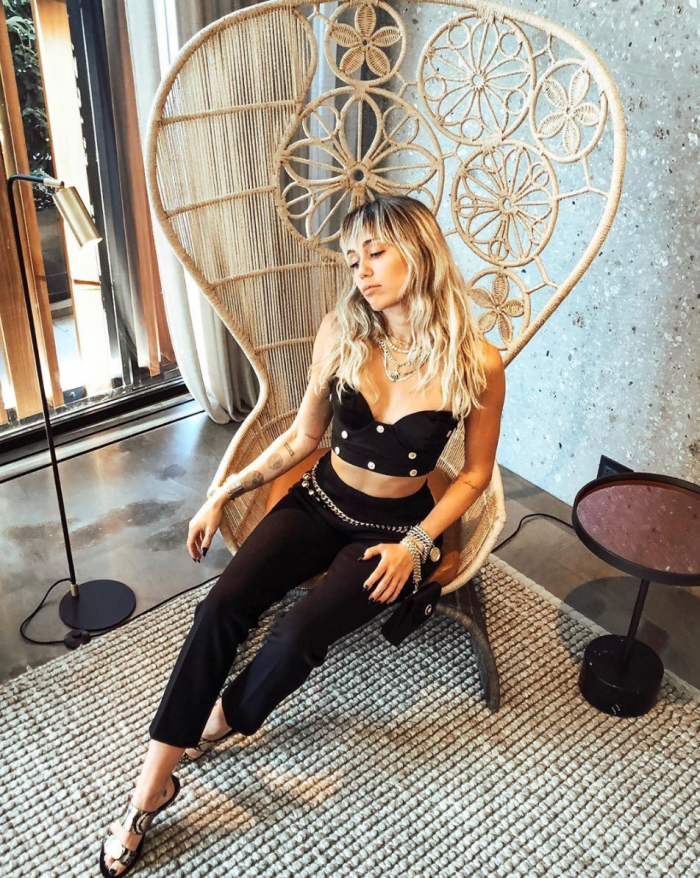 Julia Roberts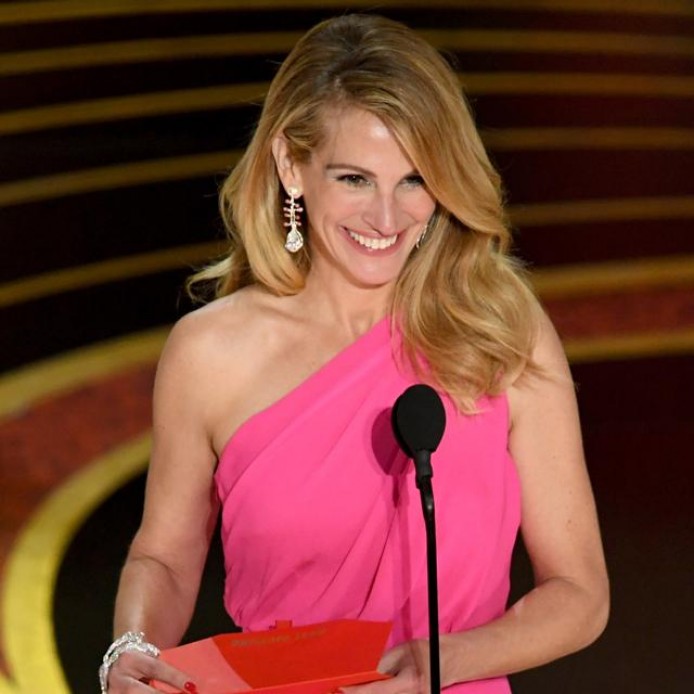 Getting the chop is trending for most Hollywood stars and Julia Roberts isn't shying away from transforming her staple timeless look with new modernistic flare. She was last spotted closing the 2019 Academy Awards with a noticeably shorter look than usual, however, the actress was ready for something a little more extreme. Roberts's longtime hairstylist, Serge Normant, revealed to Instagram the actress's latest chop with a warmer and highlighted hue, that looked both blonder and shorter than what many of us have seen from her in a while.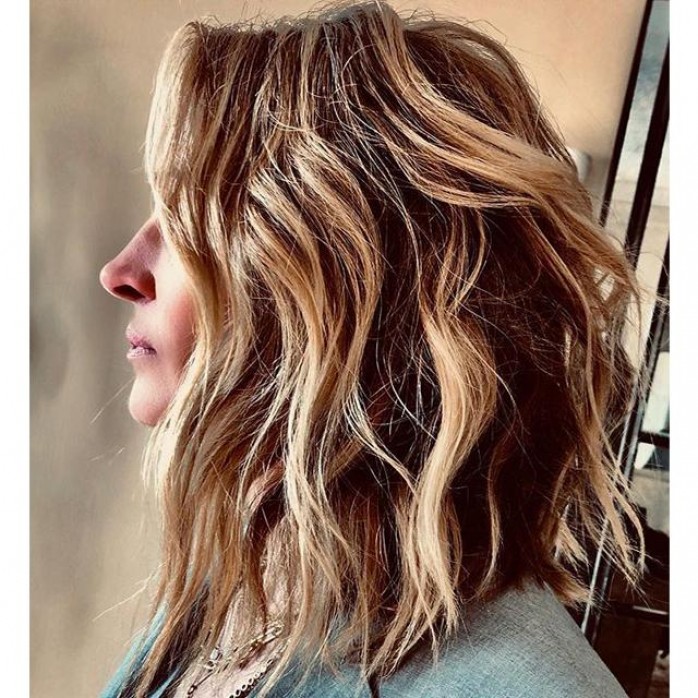 Emma Roberts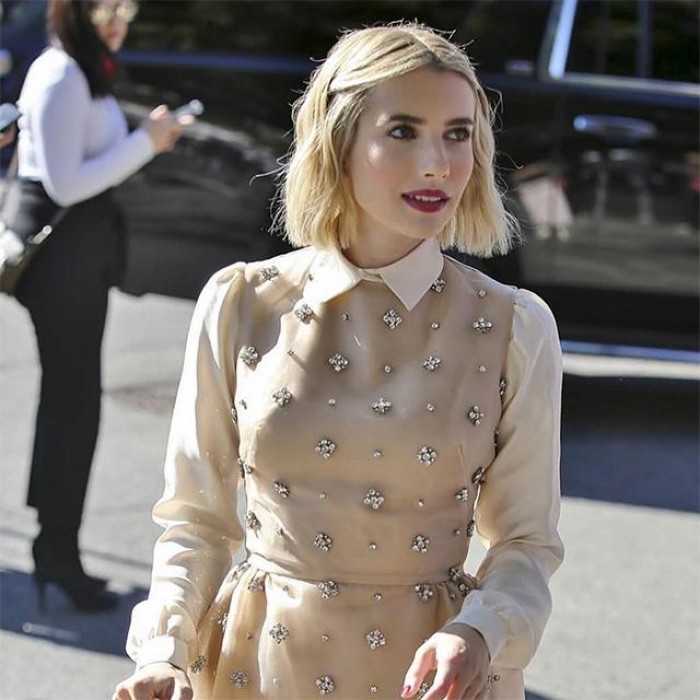 Many brunettes have begun dyeing their locks blonde. However, Emma Roberts has done the total opposite, opting for a 'back to basics' do'. The American Horror Story actress often changes hue for her tresses with this classic switch-up being true to her modernist aesthetic. This change has truly shown her stand-out and individual trend-setting as one of Hollywood's fashion It Girls.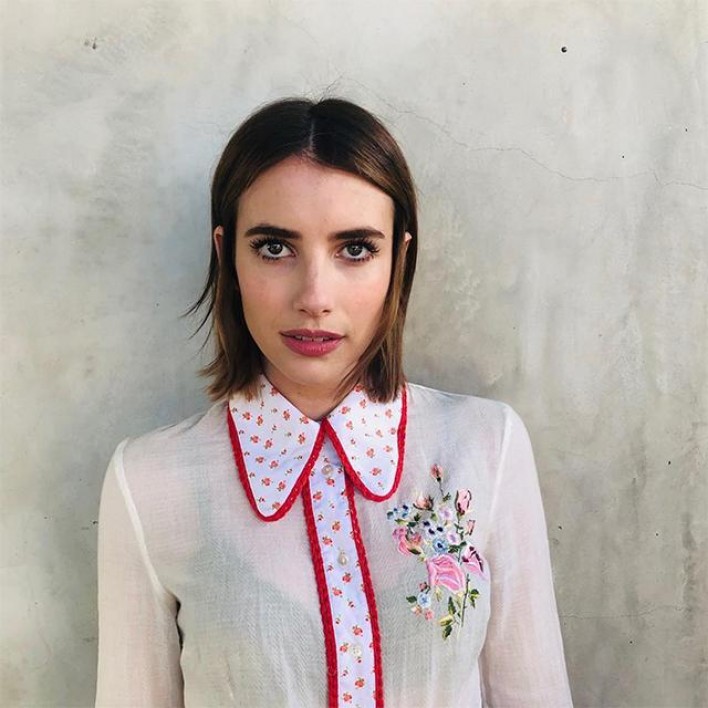 Kendall Jenner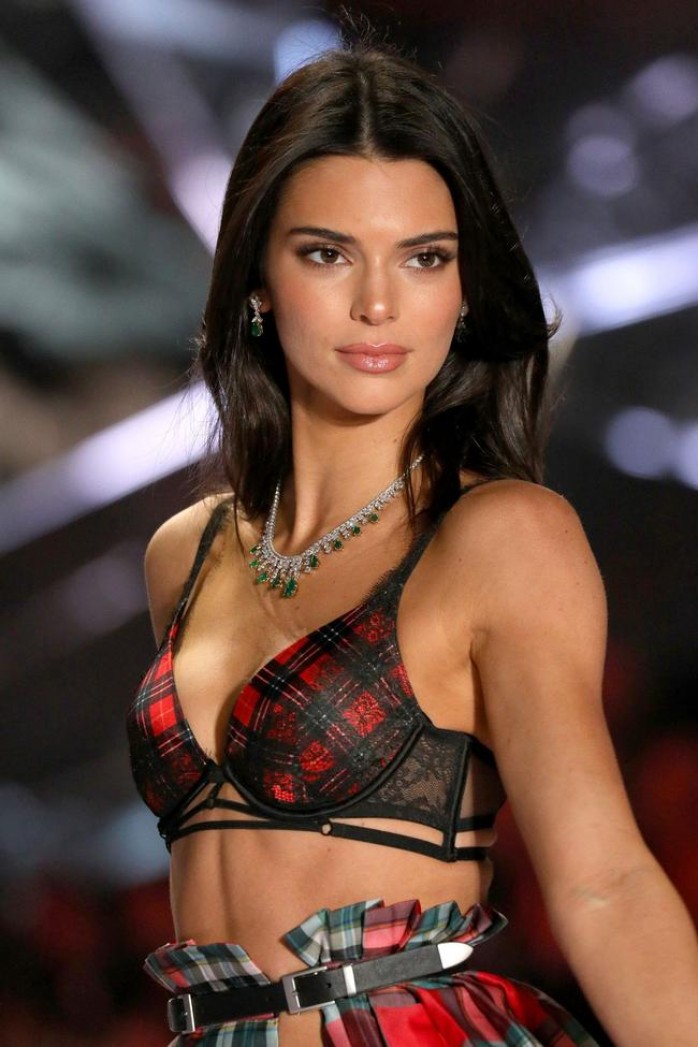 Is there any 'do that Kendall can't own. Her fresh cut with wispy, long bangs is a flawless switch for the supermodel. Like her celebrity family, Kendall joins the club as one of the most versatile women in fashion and hair, showing that there is truly no look this millennial can't rock.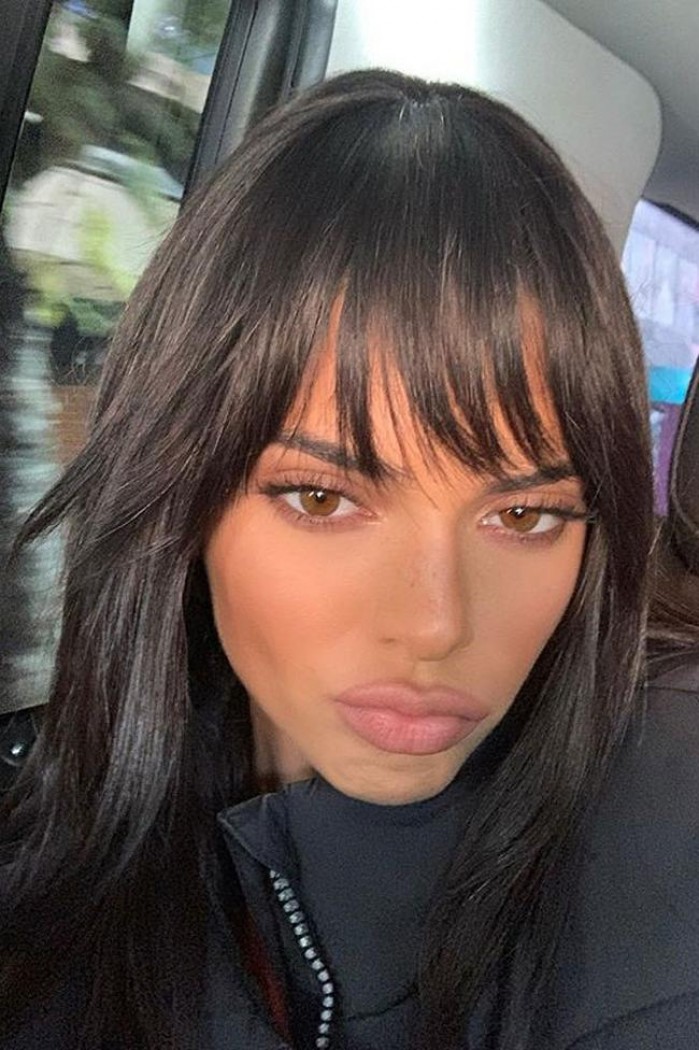 Katherine Langford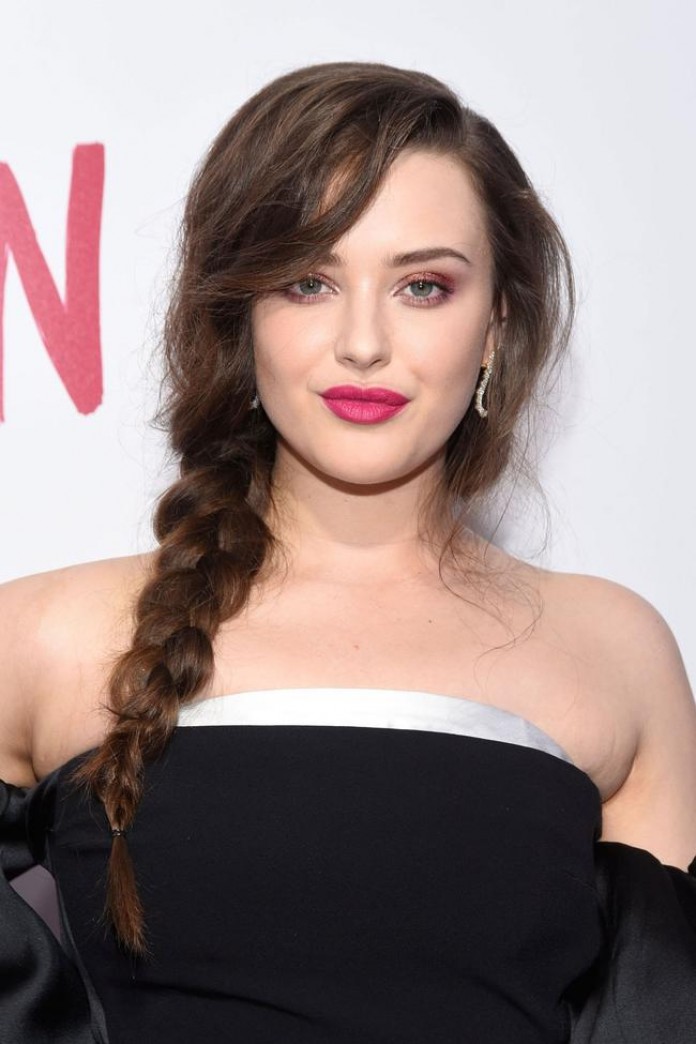 '13 Reasons Why' is exactly how many reasons we love this new dye from Aussie actress Katherine Langford. It's not often you see someone absolutely 'wow' in a bright red hue, but Katherine effortlessly does so. Langford captioned the debut selfie "She (red)y," and oh does she look ready to slay.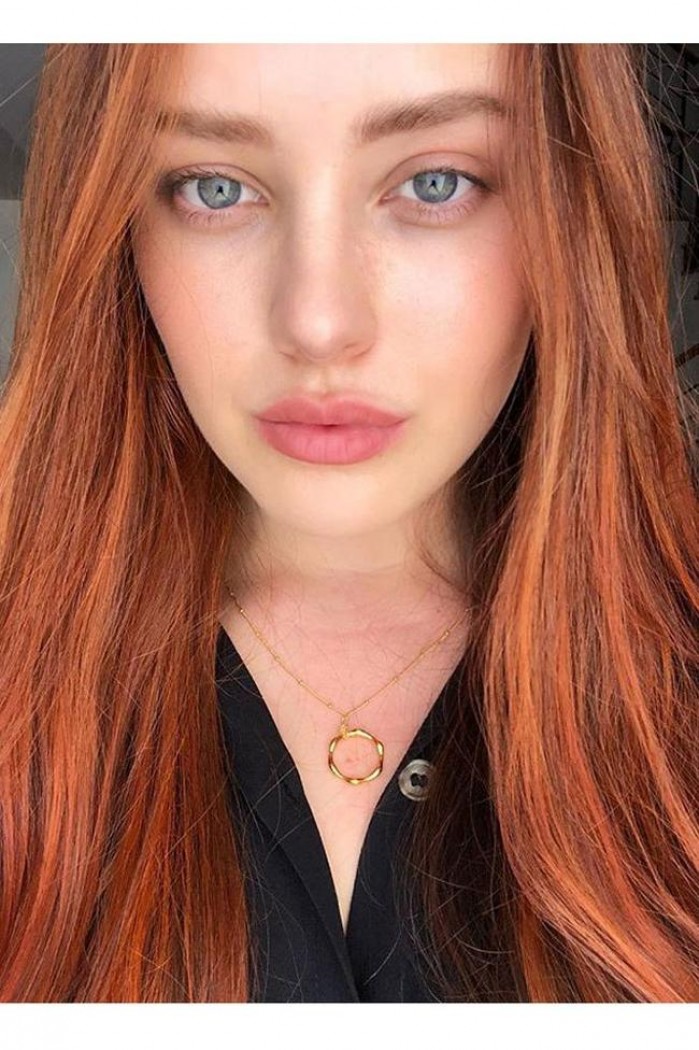 Hailey Bieber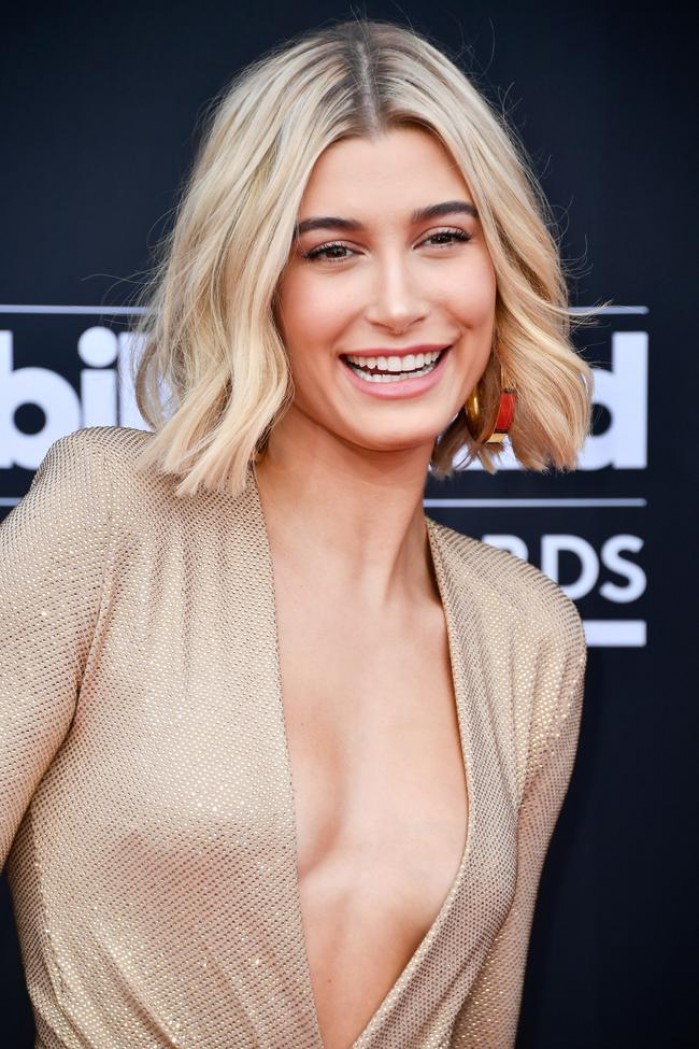 'I want Candy, I want Candy' is just what I imagine Hailey Bieber to be singing to her stylist the moment she decided to dye her locks. The candy-coloured manes seem to be ruling the hairstyling world with many celebrities opting for these unique hues in previous months. The fresh trim and blush-toned locks look like a finely crafted Avante Garde look fit for the runway shows of Paris and Milan.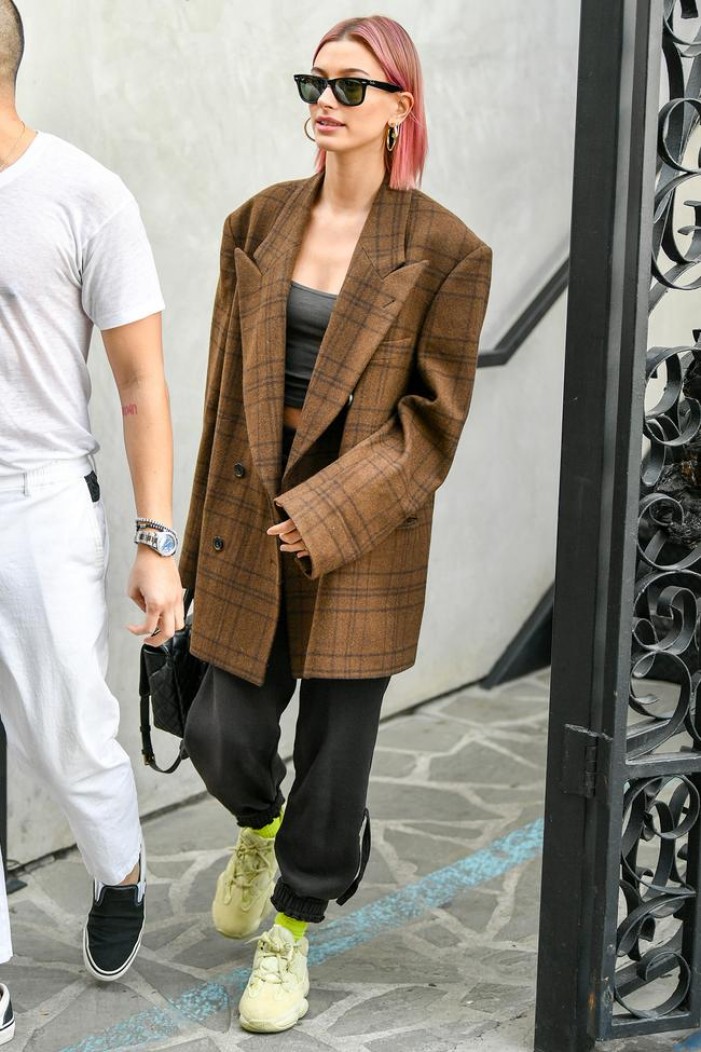 Kylie Jenner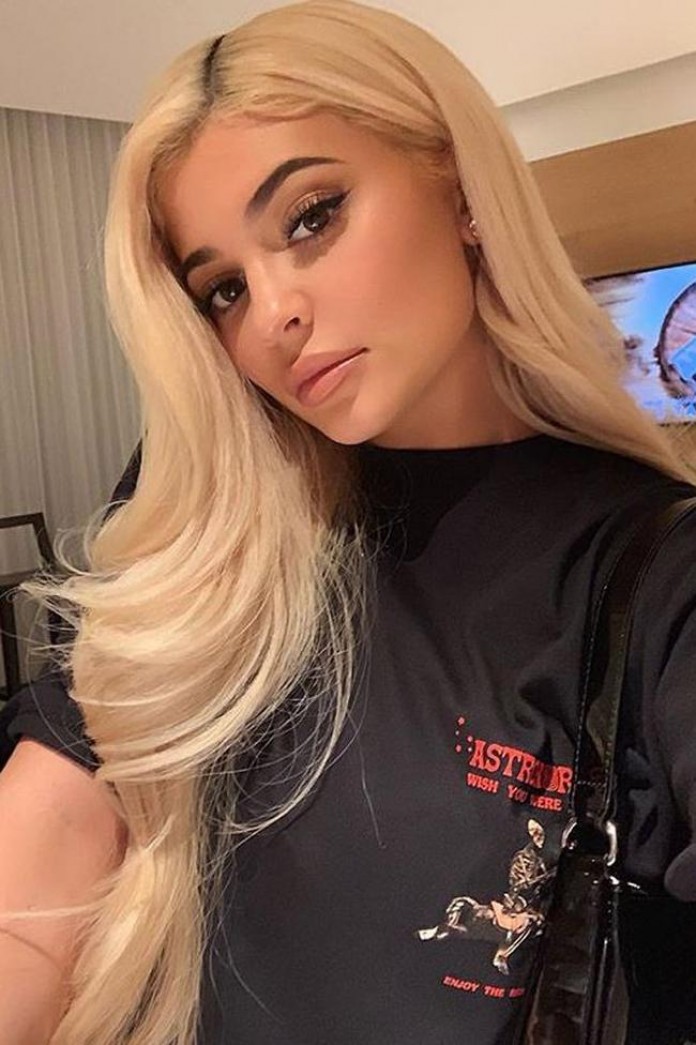 Kylie Jenner's hair is fit for a Billionaire, silky, well maintained and styled to perfection. This might be one of our all-time favourite hair do's of hers. The beauty mogul revealed to social media users her contemporary blunt silver-blonde bob with fans going crazy over how mesmerised they were by the colour and cut. Kylie sure knows how to work, both her hair and her businesses.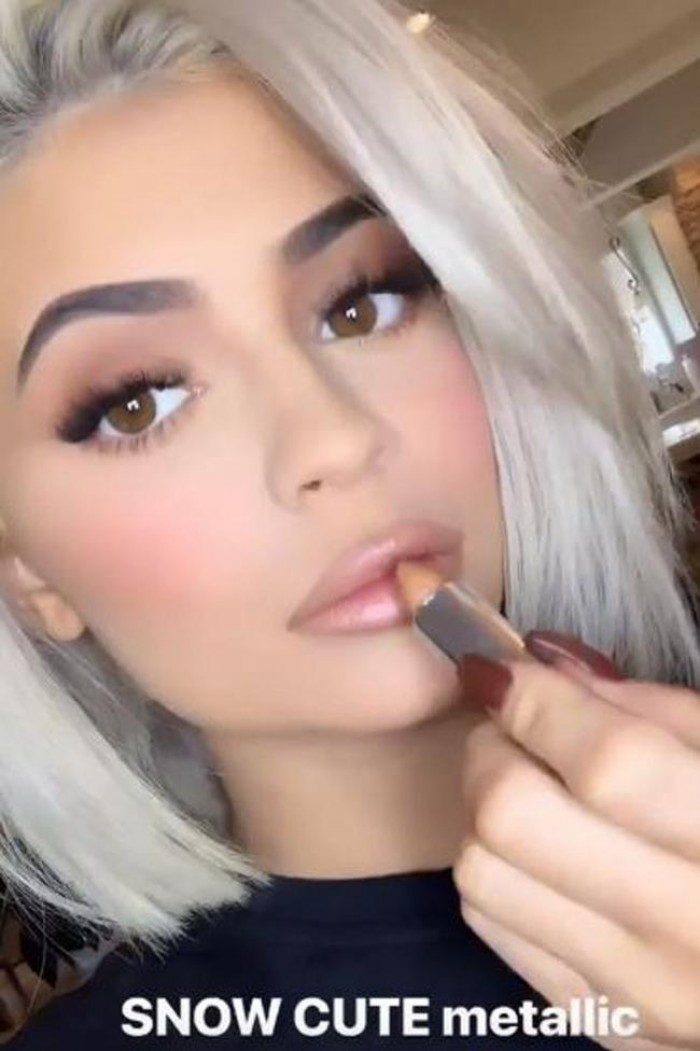 Ariana Grande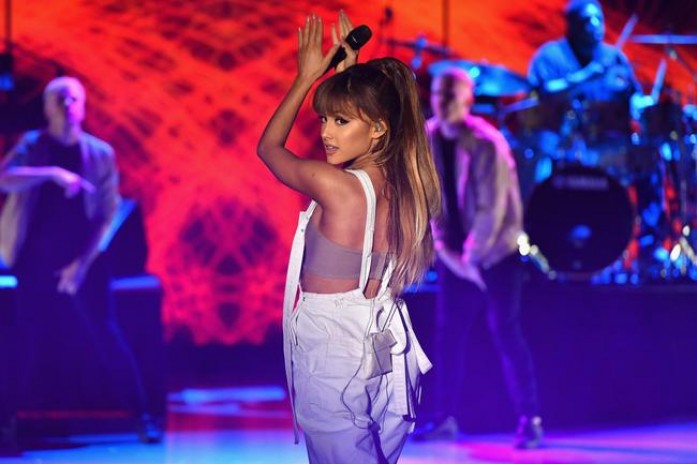 Something that is almost more famous than Ariana Grande herself, is her long and luscious ponytail. Grande revealed that her hair had been damaged and broken following years of over-dyeing in the past. But who said that was stopping her from bringing jaw-dropping hair to match her unparalleled vocals. Her post-breakup haircut is a stark contrast to her signature classic look. The chocolate brown collarbone length hairstyle is a drastic change for the celebrity, showing she isn't afraid to adventurous with her locks.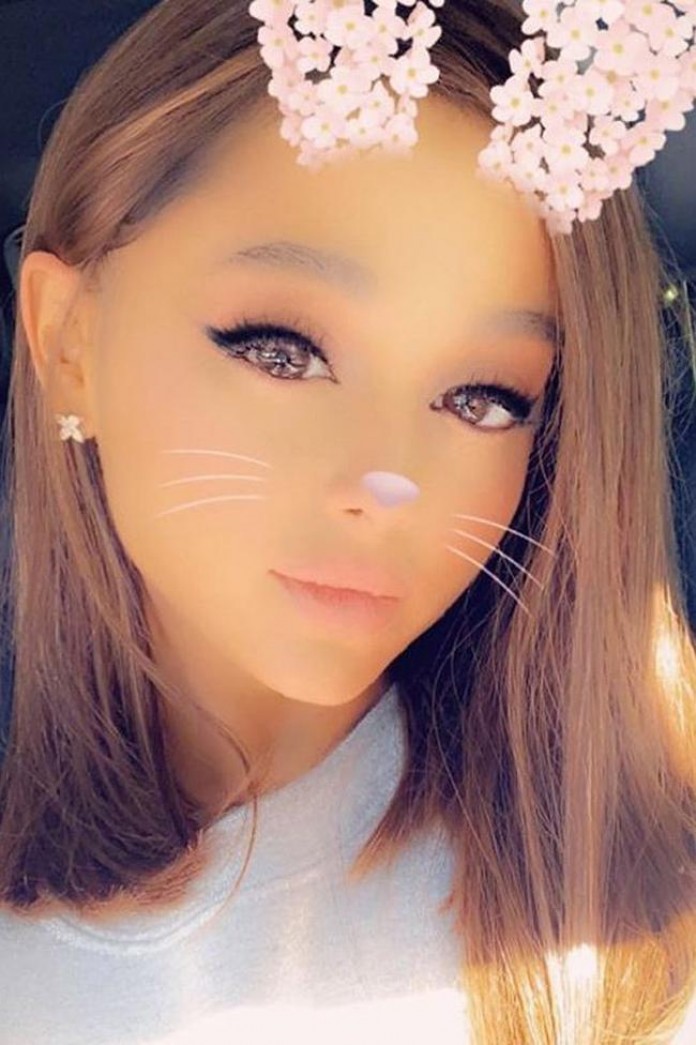 Zendaya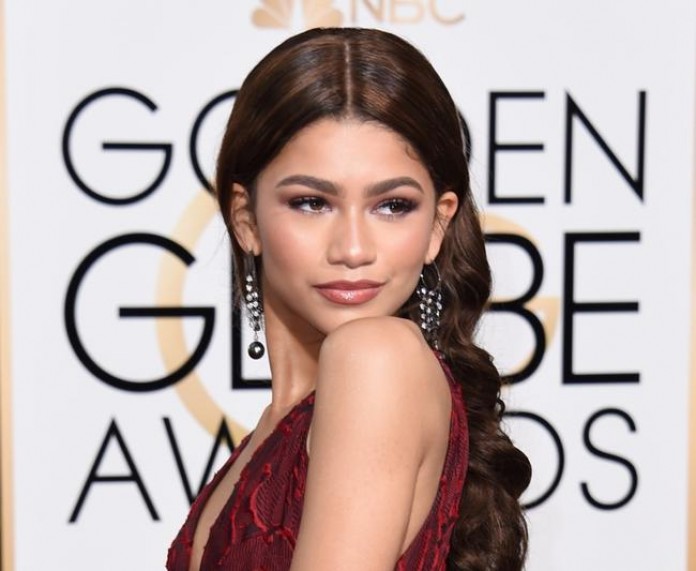 By far one of the most drastic changes for a celebrity this summer. Zendaya has chosen to don' a sleek blonde crop showing her maturity within Hollywood. Zendaya's new hairstyle makes a strong statement, she isn't a teenager anymore and she's willing to take chances on her look. The short-haired cut is the perfect way to show elegance, cool sophistication while being concurrently cool, calm and collected all in one.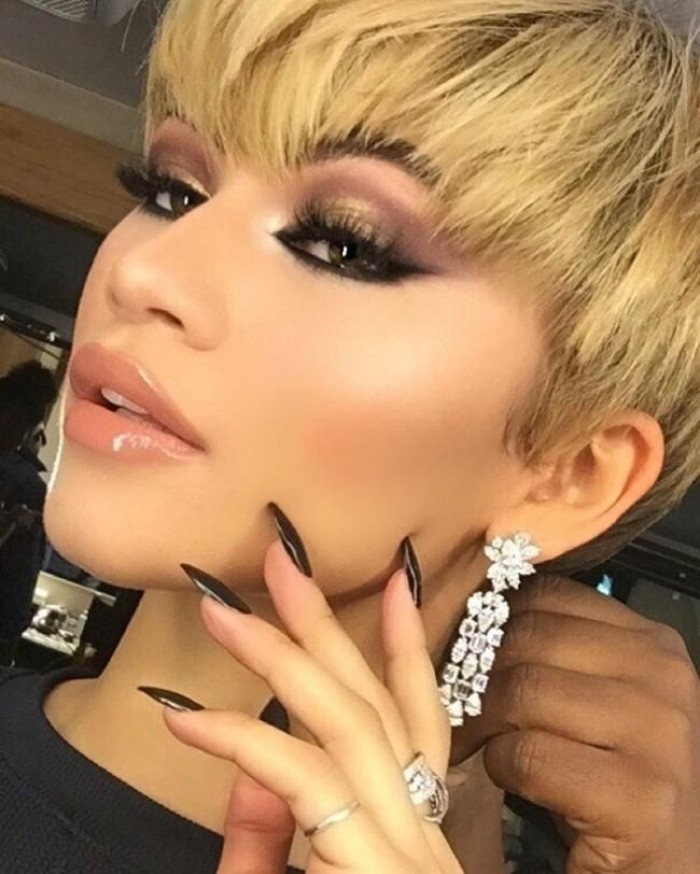 Emily Blunt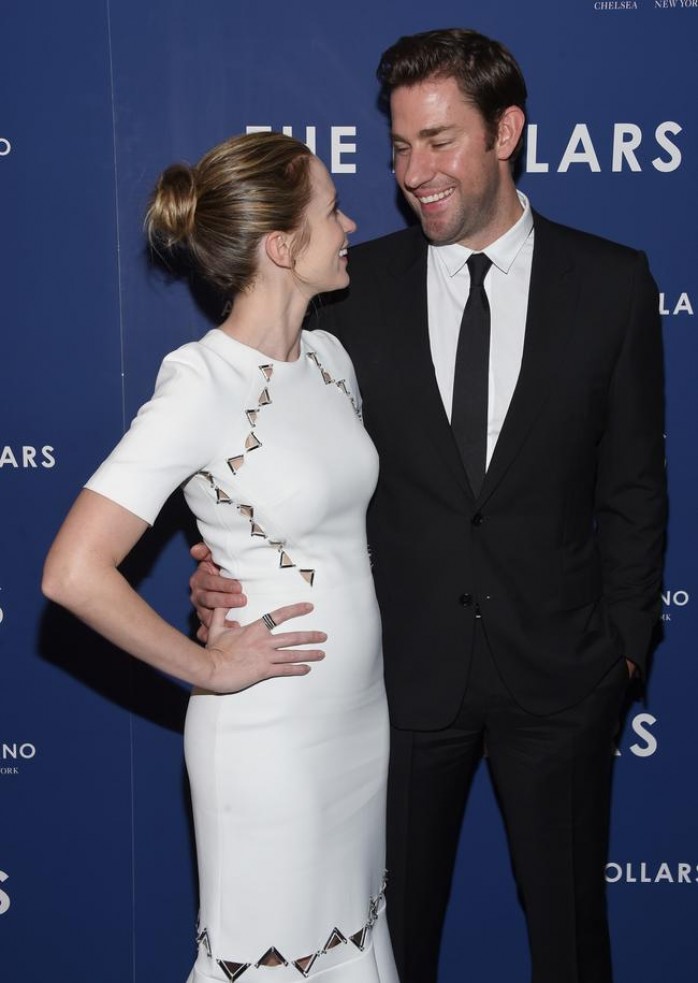 Only a few weeks ago was Emily Blunt sporting brown locks, with her now going full circle, opting for a blonde look with pronounced natural roots. The 'A Quiet Place' actress really struggles to keep us quiet when she keeps releasing show-stopping looks like this, we just wanna scream an empowering "yasss" reaffirming her as a style icon.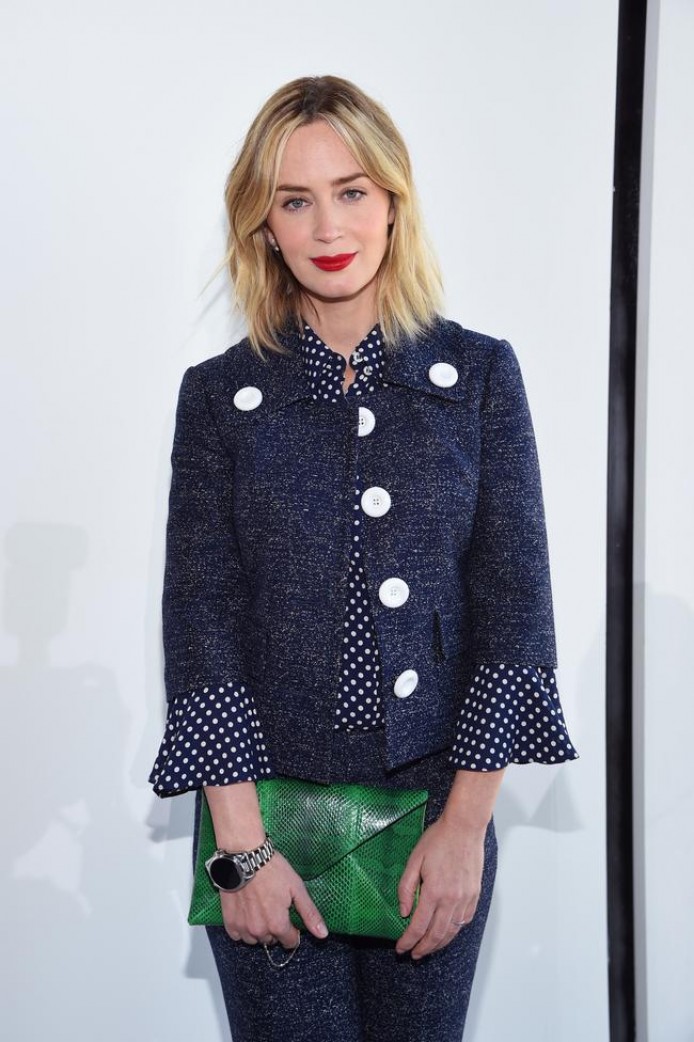 Georgia May Jagger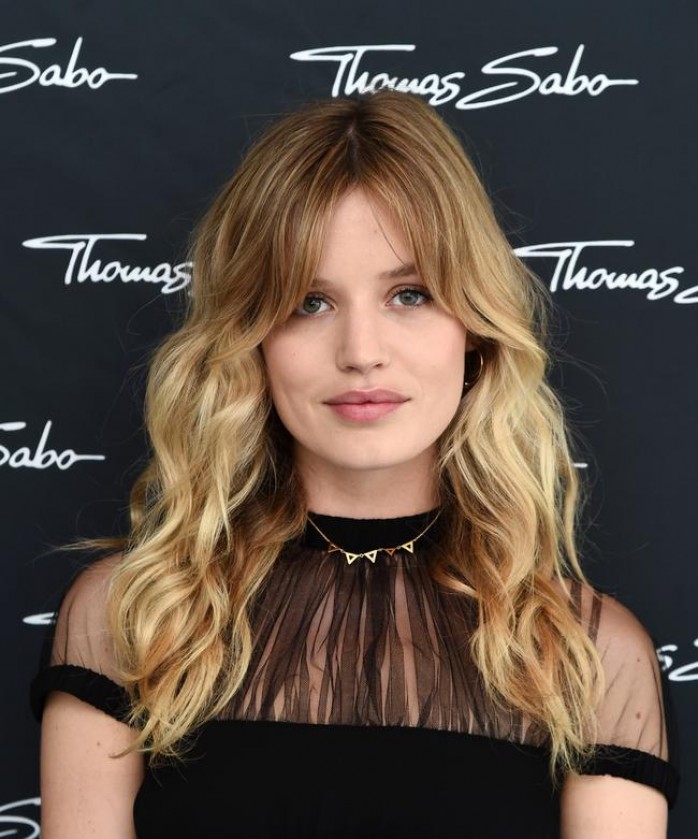 Our Winter Issue Covergirl, Georgia May Jagger, was the poster girl for beachy blonde waves, but only two weeks following this picture choosing to adopt a fiery, red hair do'. The vibrant colour shows Georgia's artistic side and passion for design while the cut shows her effortless simplicity to wow a crowd.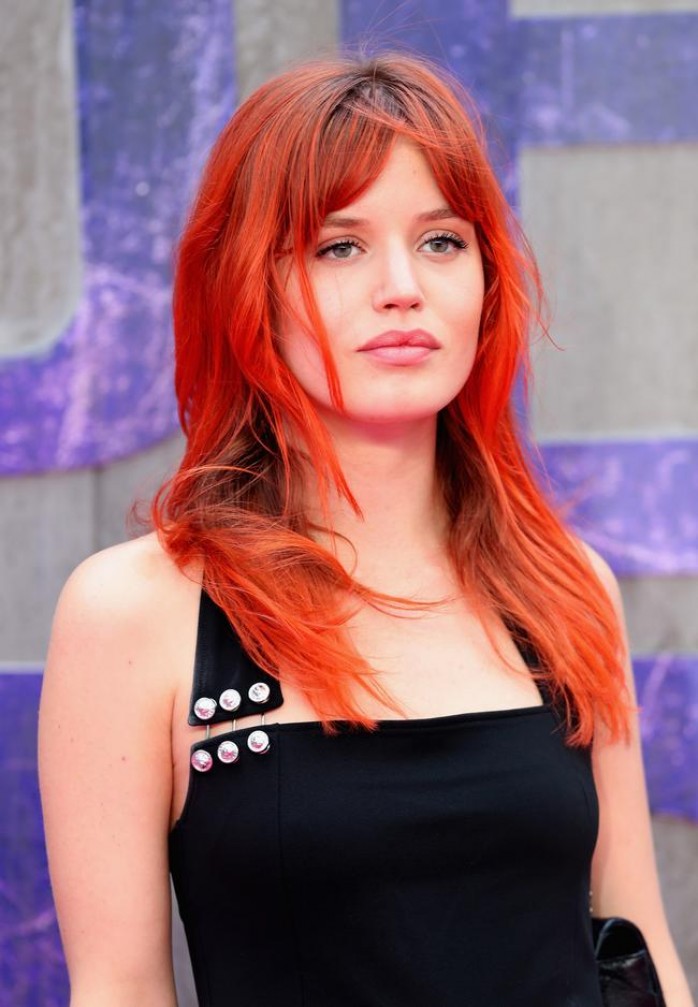 Sofia Richie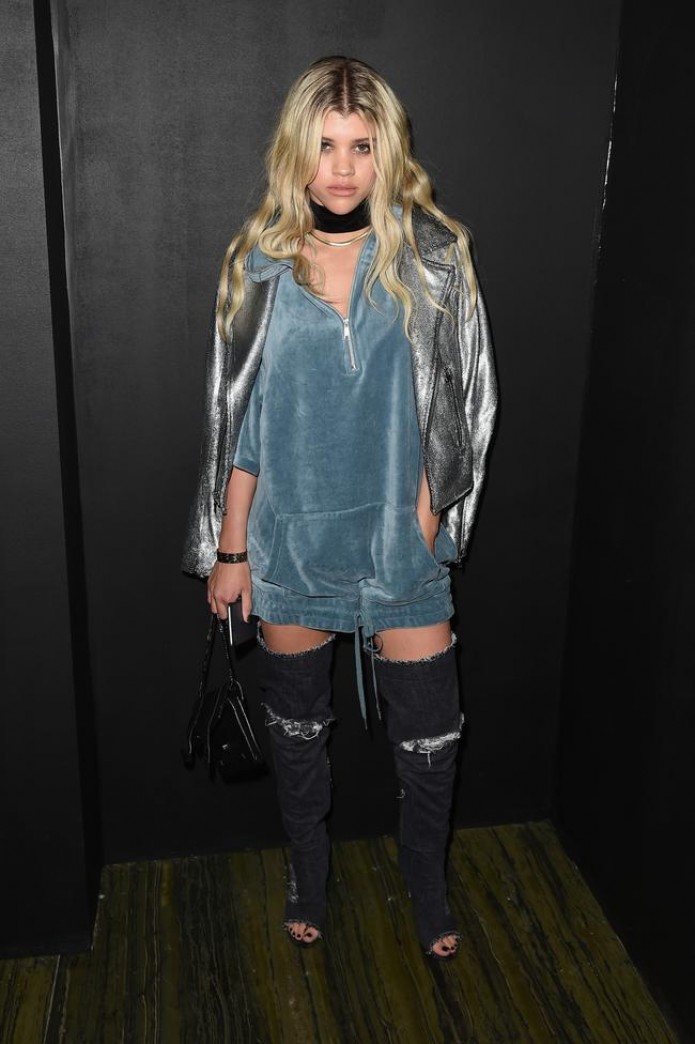 Sofia has gone from long blonde locks to a totally reversed shorter look. She blessed the Instagram world with her fresh new cut by captioning the gorgeous selfie "yup, we chopped it". Richie is a millennial gem who could make even a plastic bag look good. Richie has followed many other celebrities in getting the chop as the Northern hemisphere enjoy their summer suggesting the Southern hemisphere might be following suit with a 'chop wave' set to hit come December?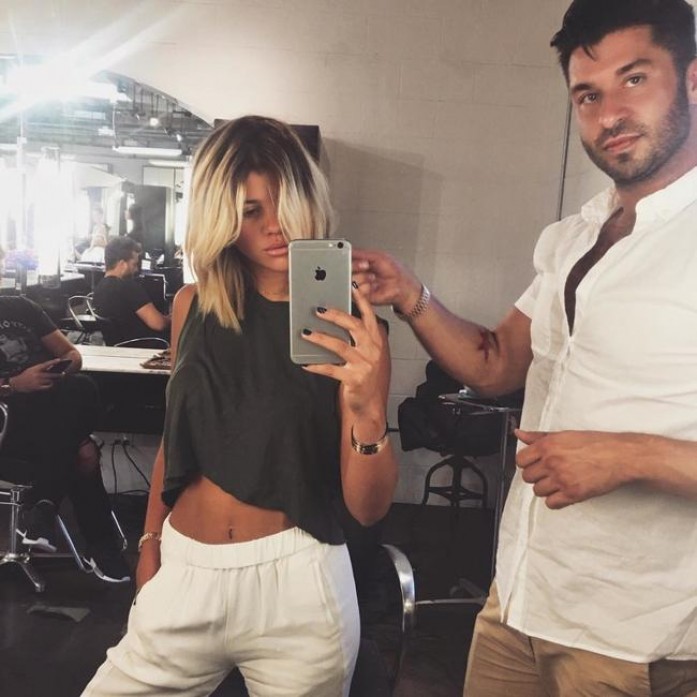 Image credit:
Getty Images
Instagram.com/reesewitherspoon
Instagram.com/hilaryduff
Instagram.com/chrisappleton1
Instagram.com/cwoodhair
Twitter.com/MileyCyrus
Instagram.com/sergenormant
Instagram.com/emmaroberts
Instagram.com/kendalljenner
Instagram.com/katherinelangford
Instagram.com/kyliejenner
Instagram.com/arianagrande
Instagram/sofiarichie