Say 'bonjour' to the newest fragrance from an iconic French fashion house
Charming and sophisticated with a hint of mischief, the most exciting new perfume on counters is the embodiment of très chic – and we'd expect no less from one of Paris' original fashion houses.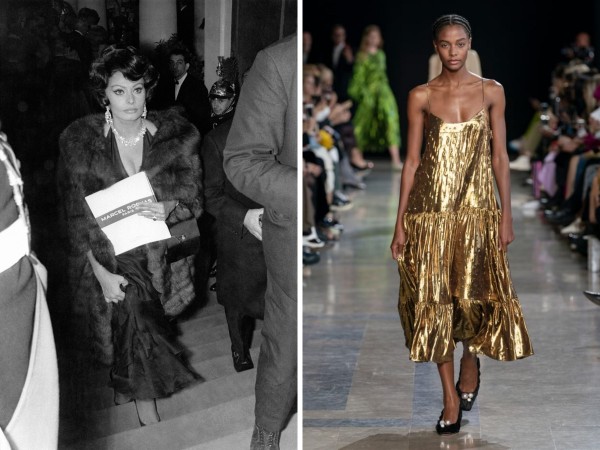 Rochas is renowned for its forward-thinking approach to femininity. Pioneering influential designs still relevant today like strapless bustier gowns, flowy skirts with pockets and athleisure-inspired tennis dresses, the luxury brand has always championed a strong feminine spirit.
The latest iteration of Rochas fragrance, Mademoiselle Rochas in Black, exudes a rock-chic personality. Inspired by confident women, it throws the outdated notion that a women's wardrobe is restricted to 50 shades of pink on its head. Modern, irresistible and self-assured, the wearer determinedly strides down the street, turning heads and catching eyes. Like the women of today, the Rochas muse loves life and delights in all its facets without ever restricting herself to a certain style, adapting her looks to suit her every mood. She dresses for herself, no one else.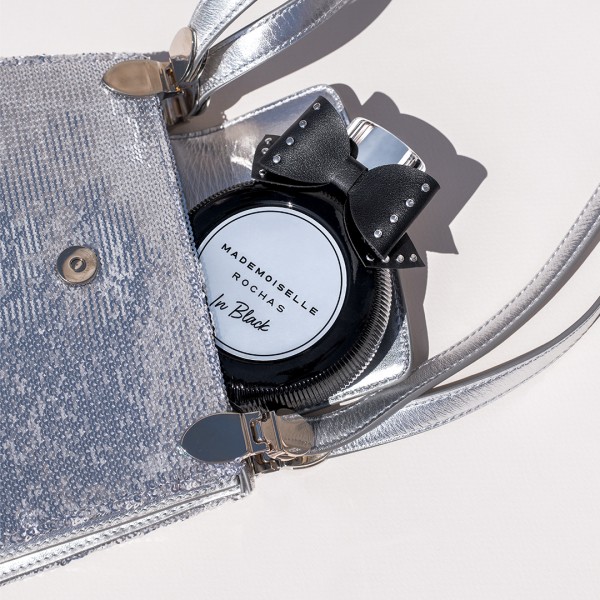 Perfumer Natalie Gracia-Cetto immersed herself in Maison Rochas, drawing inspiration from the bold femininity the label is known for. The result: a fragrance that leaves a powerful impression, just like the attitude of Rochas' quintessential muse.
The woody, fruity, floral blend features notes of juicy blackberry, Sicilian bergamot, hawthorn, Ambroxan and to finish, deep carnal vanilla. Together, it's a bold and sensual composition, which leaves a fragrant veil of confidence in her wake. Be warned – it's a slightly compulsive scent guaranteed to make you long for more.
The bottle
As the name suggests, Mademoiselle Rochas In Black is a fun, rock version with black and silver codes, which stays true to the family resemblance with its signature circle form and bow. However, the iconic bow is given a completely new twist with studded leather, leaving no doubts to the personality of the new fragrance.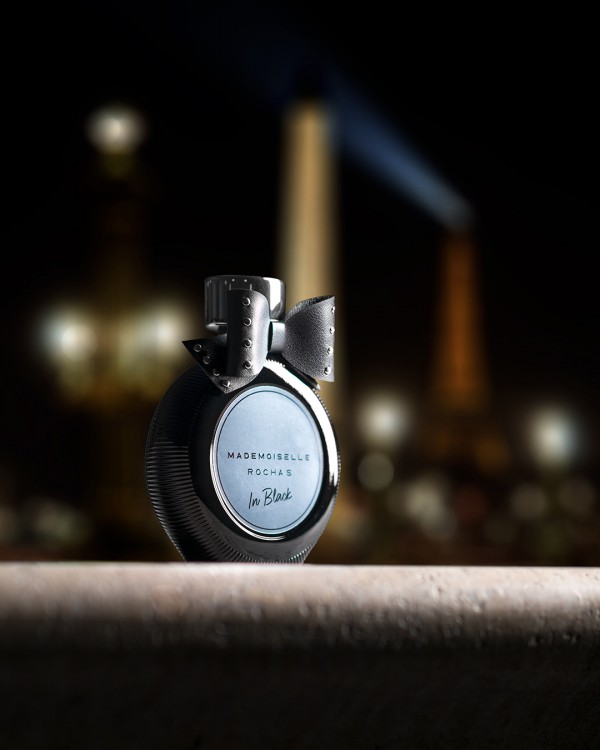 Fragrance has long been part of Rochas' heritage, with the first perfume, Femme, launching in 1943. Other notable launches included Madame Rochas (1960) and Tocade (1994).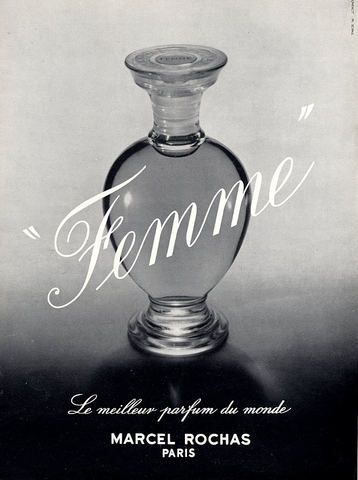 Today, the Rochas fragrance portfolio remains strong with the Mademoiselle Rochas range encompassing now four scents: Mademoiselle Rochas in both EDP and EDT, Mademoiselle Rochas Couture, and now, Mademoiselle Rochas In Black.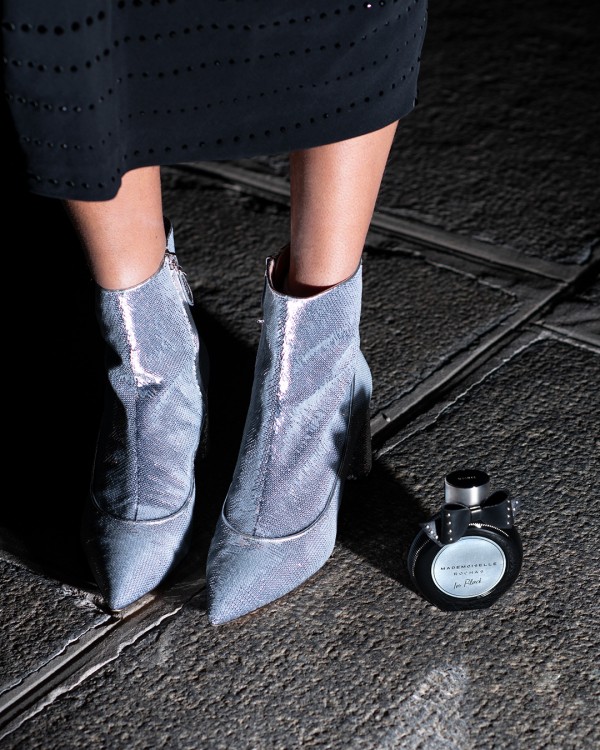 About the House of Rochas
Founded by Parisian couturier Marcel Rochas in 1925, the luxury label was one of the first couture brands to hero the 'modern' woman. Grounded in contemporary feminine spirit, it continues to maintain this with a recent history of modern designers including Olivier Theyskens, Marco Zanini and current artistic director Alessandro Dell'Acqua.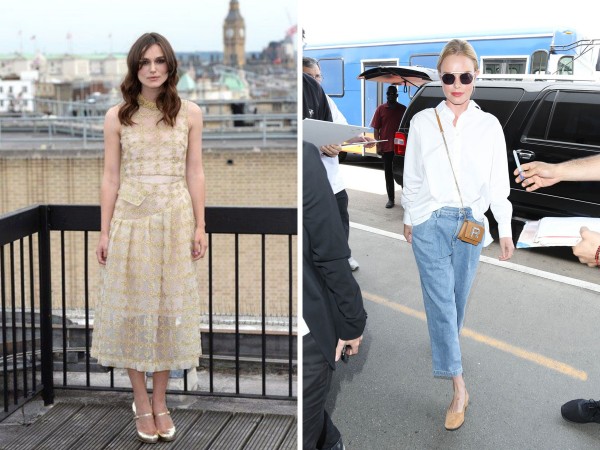 Historically, Rochas boasts many A-list friends, including Mae West and Gloria Swanson. Today, it still attracts a strong celebrity following, with devotees including Keira Knightley, Jennifer Aniston, Kate Middleton, Olivia Palermo and Kate Bosworth.
Fragrance has long been a part of Rochas' rich heritage. The first offering, Femme in 1943, was a floral chypre scent that went on to exceptional acclaim. Madame Rochas (1960), called on bold white flowers, followed by the fresh L'eau de Rochas (1970) and floral-oriental Tocade (1994), which all made a significant and lasting impression. Today, the Rochas fragrance family in New Zealand encompasses XX standalone scents.
If you're looking for a new winter scent, one that's timeless with a tenacious edge, you've found it. It leans beautifully to both day and night, making it the olfactory equivalent to fashion's little black dress.
Mademoiselle Rochas in Black is available now for a limited time only.