A Summer Scent for Guys this Valentine's Day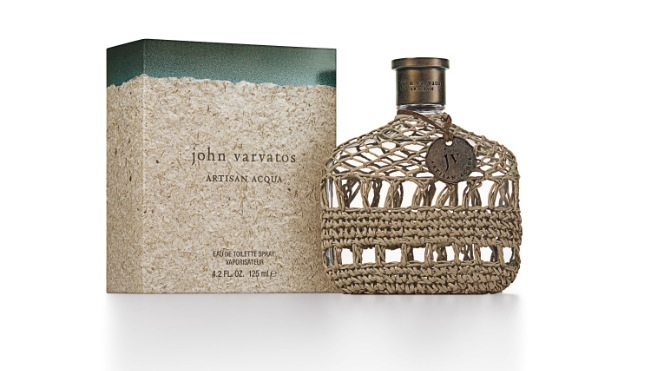 Although you'd be forgiven for thinking otherwise, Valentine's Day is for guys as well! The key to a great gift is getting him something he loves, that you also love yourself. If you've forgotten to get him something for tomorrow, we recommend you get him this.
John Varvatos'
new fragrance
Artisan Acqua
is a fresh, modern and edgy take on the traditional John Varvatos scent that guys have grown to love. The newest innovation in the John Varvatos fragrance portfolio, limited edition
Artisan Acqua
bears the imprint of the John Varvatos collection: the signature mix of old world craftsmanship and the sophistication of modern technique. John Varvatos
Artisan Acqua
combines an invigorating citrus blend with accents of spices and herbs for a unique woody aroma, embodying the confidence, creativity, and passion of the modern man. A fresh scent with authentic roots, the herbal masculine notes result in a revitalized take on the previous
Artisan
fragrances. The Mediterranean-inspired
Artisan Acqua
fragrance brings the intricate designs and unique Italian hand finishing reminiscent of the designer's
Artisan
collection to life. The fragrance opens with a citrus cocktail of Tangelo, Mandarin, and Paradisamide. Galbanum, Lentisque, and Angelica Root bring a fresh and green harmony to the opening notes of the scent. It features herbal spicy accents of Clary Sage, Lavender, Coriander, Toscanol, and Basil compliment the notes of Geranium, Palmarosa, Jasmine Sambac resulting in a sensual masculine floralcy. Or put quite simply, it's a very fresh and summery smell, but still very masculine. Then the attention to detail and craftsmanship seen in John Varvatos garments and leather goods are brought to life in the fragrance packaging, with each bottle being hand-woven from natural materials for a one-of-a-kind creation. Go on, get it for him… but make sure you find out what he got you first. Click
here
to find your nearest Farmers stockist of John Varvatos
Artisan Acqua
.