We put waterproof & smudge-proof eye makeup to the test
Whether it's tears of joy from Level 2 taking effect, or rubbing your eyes from the exhaustion of day-time Netflix bingeing... eye makeup has a habit of moving around your face.
Remix Ed Amber Baker and self-proclaimed queen of the cat-flick decided to put the Wunder2 range of eye makeup to the test. Up for the ultimate durability trial was the award-winning Wunderbrow Eyebrow Gel and Superstay Liquid Liner.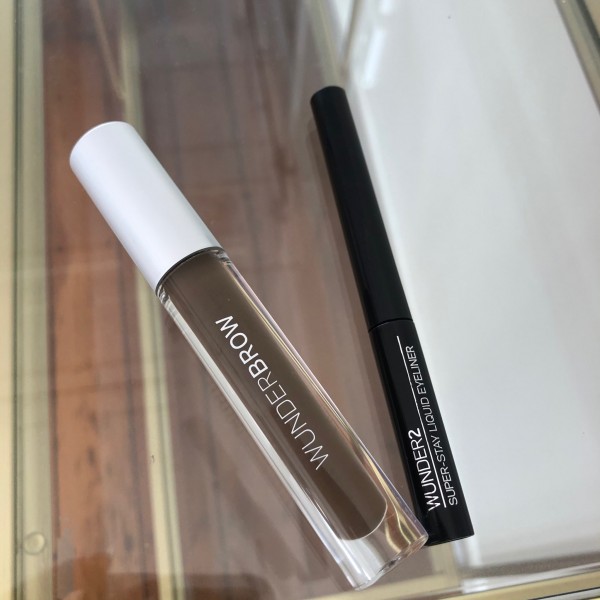 Who are Wunder2?
They're a cruelty-free, high-performance beauty brand that was brought to life by the need for worry-free makeup... we're talking makeup that won't smudge, transfer, or come off at first flutter of humidity in the air.
Having makeup that goes the distance in a busy woman's life is a need we can all admit to. Trying to fit 10,000 tasks into one day and still look polished for cocktails by 9pm just doesn't seem possible without endless touchups.
Read on to discover if we found the solution we've all been waiting for...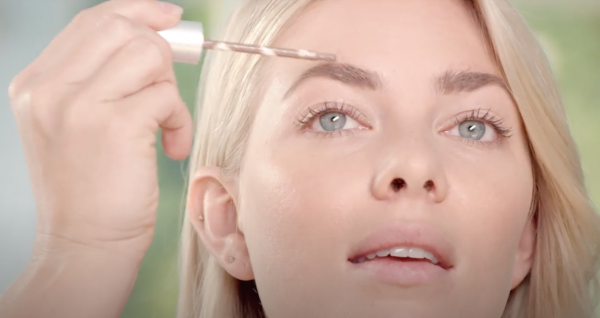 Disclaimer: No, that is not me, but that

is

the Wunderbrow Gel.
6:45am - Application
After cleaning my face and dotting on a bit of cc cream and powder, I applied the Wunder2 product. First was the Wunderbrow Eyebrow Gel, which states that it is waterproof, 24-hour wear, smudge-proof, and transfer-proof. Quite a big claim for any beauty brand, so I was a little skeptical, but excited at the thought of it.
My first impressions were that it's super easy to apply. Starting at the outside and working inwards, I popped some gel product onto the angled end of a dual precision brush, filled in the gaps and created the shape I love most on myself. Then after 20 seconds I used the brush to carefully soften and groom them into their final resting place.
Infused with 'hair-like' fibres to fill in gaps, it ended up looking perfectly groomed and shaped. I loved the natural but still polished look it instantly gave me, a little like Cara, just without the model good looks...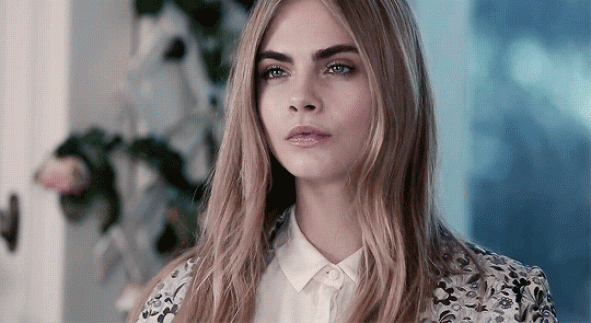 Being an avid eyeliner wearer, I also found the Wunder Superstay Liquid Liner glided on effortlessly with great strong pigment. Again I started from the outside as a flick and moved increasingly softening the line to about 3/4 in where I stopped. Often I have to reapply my regular eyeliner two or three times, but just once did the trick with the Wunder Liner.
The entire look overall was very me, or what I like to call 'day glam'.
7:30am - Dog walk (in the rain)
Of course the skies opened up as soon as I walked outside but this proved to be a great test for experiment. After battling rain and a chilly 11 degree side wind, I hesitantly walked back into the house to find a mirror.
The Wunder Eyebrow Gel had not.moved.a.millimetre. My surprise doubled when checking the sharpness of my liner flick, this too was still effortlessly intact.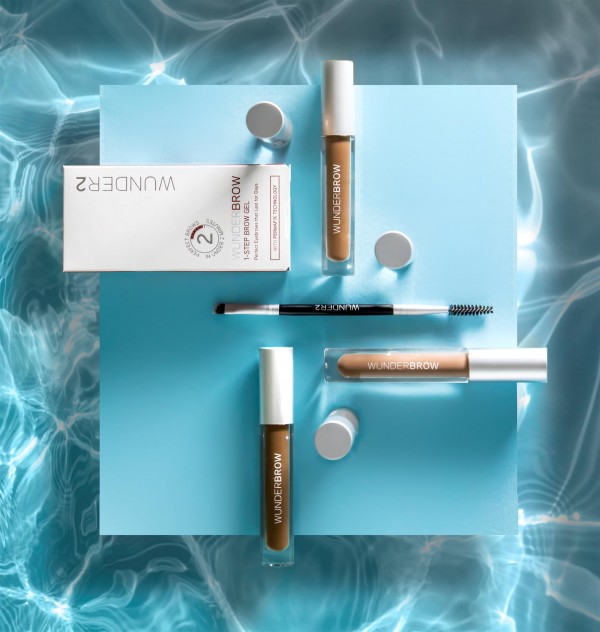 4.30pm - Yoga
Now, I get that Yoga is not super strenuous, but I thought perhaps a bit of brow sweat mid-downward dog would get the eyebrow gel running. But again, the babes stayed put. At this point I started to wonder if it my brows were now indestructible... I do however need to admit that the eyeliner fell victim to sleepy yogi hands.
At the end of savasana - that delicious part of the class where you lie down and sleep - I rubbed my eyes like a petulant child to wake myself up and did smudge the eyeliner a little. In saying that, the vigour with which I rubbed them should've meant for quite the hot mess panda face, but there was merely a new shape to the delicate fine lines... what was once two perfect cat-eye flick, now just looked a little off-kilter and higher angled.
I had no transfer underneath or around my eyes so not a major amount of movement considering I'd nearly rubbed my eyes out of their sockets.
7.00pm - Dinner date
Usually I'm in need of a big touch-up around this time of day and heading out for my first nice dinner since pre-lockdown times, this was a big night for me! I only needed to touch up my foundation and lipstick, and give my eyeliner a once over to correct my yoga smudge, but that was it.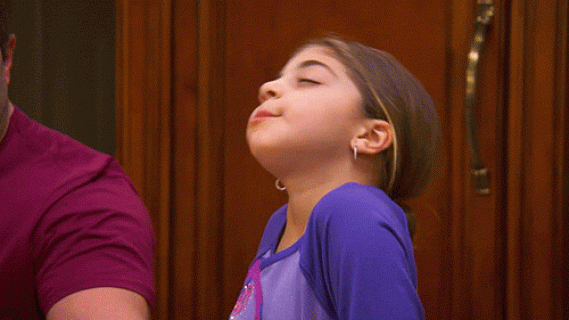 10.00pm - Shower
Three wines, lots of laughs, some splashes of an overly-generous salad dressing and one piping hot shower later... we're back facing the mirror for the last assessment of the day.
Wunder2 were not joking when they said the gel was waterproof.
Not only did it withstand the pelting wind and rain on my morning walk, but a borer-line boiling shower too. I even touched my brows to check I wasn't imagining things and I could still feel the strength and smooth effect of the gel on my finger.
The eyeliner? Still there too... what is this sorcery!?
6:45 am - The next day
OK, this has got to be the closest thing to cosmetic tattoos you can get without the pain and commitment... I mean, come on! The day after application and still going strong?
THE VERDICT
I'm a total Wunder2 convert. There was literally no need to reapply the eyebrow gel over 24 hours. I can see why it's trusted by millions around the world. Finally, a long lasting eyebrow gel that defines, fills and thickens brows with a result that lasts for days, literally.
The eyeliner only moved at the fault of my own hands. I've used it since and it too, lasted over 24 hours.
Both the gel and the eyeliner have since become my two essentials in my beauty routine. Absolutely love them!
10/10.