2017's top 15 defining moments
2017 has undeniably been a strange year for pop culture. Over the past year, we've witnessed a mass of interesting, confusing and outrageous moves in Hollywood.
From award show mix-ups, to break-ups, make-ups and allegations aplenty, 2017 is the year we can't wait to see the back of.
Here's our ultimate list of defining moments in pop culture for 2017.
1.

The Royal Engagement!

After months and months of speculation, the infamous bachelor is officially off the market. To the dismay of women all over the world, Prince Harry and Meghan Markle announced their engagement this year. The pair appeared together quietly at a number of events throughout the year, but the world's first proper look at the couple came during their announcement. The happy pair are set to be married in May 2018, and we can't wait for another Royal Wedding!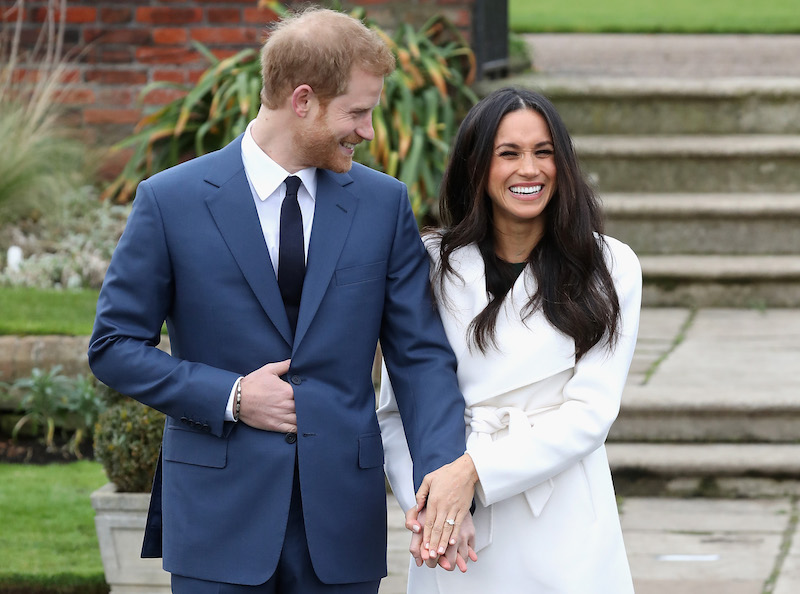 2. Fyre Faux Pas
2017 started with a number of social media influencers promoting a lavish music festival. It was set to be a site for the world's richest and most popular to flaunt their wealth in an island paradise. The reality however, was a stark difference. Fyre was marketed as a high-end festival of the utmost luxury. Tickets started at $12,000, and festival goers were promised performances by Tyga, Blink-182 and Pusha T. Glamping lodges were promised, along with gourmet food and private jets. Really the nightmare that ensued left the internet hilariously amused, but many influencers stuck in the Bahamas without their luggage, food or sleeping arrangements. Meals reportedly contained processed cheese, bread and salad. Festival goers were also locked indoors at the airport after trying to leave; without a medical team on hand and without a way off the island. The organisers are now facing a raft of law suits for what appeared to be the most publicised scam of the decade.
3. Bey's Babies
Beyonce's pregnancy announcement via Instagram earlier this year took social media by storm. She broke the news through an intricate and elaborate photo shoot, in which she sat adorned with flowers and surrounded by nature. The ethereal announcement photo was the most liked Instagram photo for 2017, with more than 11.2 million likes. Beyonce's announcement of the birth of her twins, Rumi and Sir, also made the list.
4. Oscar Oops
In a first for the Oscars, the Best Picture blunder made awards-ceremony history. Warren Beatty and Faye Dunaway presented the award for Best Picture, initially announcing La La Land as the winner. After it became clear something was up, Justin Horowitz, La La Land's producer, took the microphone and announced Moonlight as the actual winner. An awkward shuffle and a bit of confusion ensued. The mix-up falls down to the wrong envelope being given at the wrong time. A blunder for the history books, but one that made for interesting, yet cringy, viewing.
5. The Year of The Woman
The year started off with an international call on women to march in protest against Trump's inauguration. Millions of men and women joined the march, calling for women's rights and LGBTQ rights to be acknowledged and protected. Celebritites spoke up for the cause, speaking loud and taking part in the marches. The Woman's March encouraged the use of the MeToo hashtag, and inspired many to speak out about current injustices. Unfortunately the mass of sexual assault allegations took the entertainment industry in its stronghold this year. With huge names such as Harvey Weinstein, Louis CK and Matt Lauer being called out for their years of abuse and harassment. The utter enormity of the issue has led many to question the culture of silence and the extent of sexual abuse within the industry.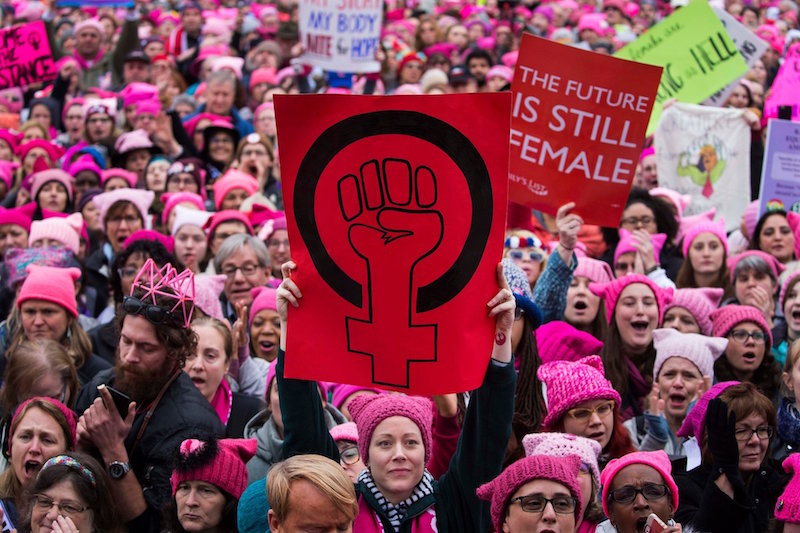 6. Kendall Jenner's Riot Control
The Kardashian/Jenner's are no strangers to public controversy. It seems as if Kendall couldn't escape the spotlight this year, with her controversial Pepsi advertisement. The ad famously depicts Kendall modelling alongside a protest, of which she eventually joins and appeases by handing riot police a Pepsi. The ad was met with a raft of online criticisms, centring around the laughable insensitivity of Jenner being depicted as the one to prevent clashes between police and protestors. In the wake of protests regarding police brutality, the ad was definitely poorly timed. Pepsi later pulled the ad, and both Jenner and the company apologised.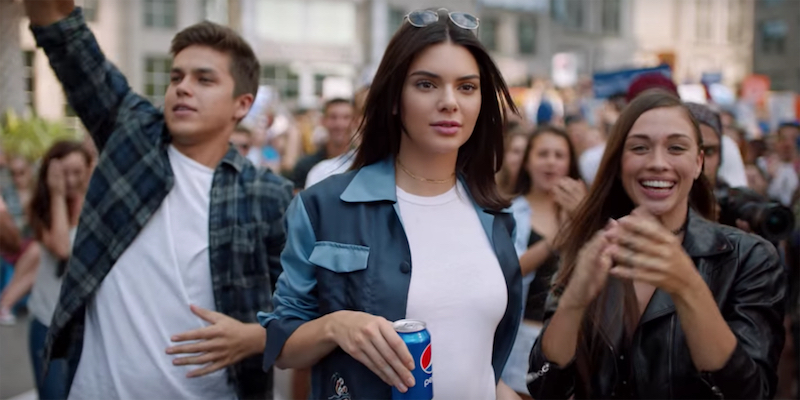 7. Despacit-no
Despite gaining a Grammy nomination and being the definitive go-to on every summer playlist, Justin Bieber didn't actually know the words to Despacito. You'd think if you weren't able to sing the lyrics to one of your most successful songs, you'd just avoid performing it live at all costs. Beiber had other ideas however, choosing to perform the hit during a club appearance. Bieber filled the blank spaces with a number of rhymes, leaving many wondering: 'wtf'?. Rhyming 'Despacito', with "Dorito" and "burrito" were some of our faves. Despacito was an important cultural moment for the crossing of musical genres and cultures, but many feel this has been outweighed by Beiber's somewhat strange performance.
8. Taylor Swift's Return
T-Swift returned from social media isolation to bring us all Reputation. The album brought a new look, a new sound and a new Taylor – as apparently the old Taylor couldn't come to the phone as she's dead? Along with the new album came new music videos, like 'Look What You Made Me Do'. The video featured an overload of self-reflexive references, and left social media stirring with conversation.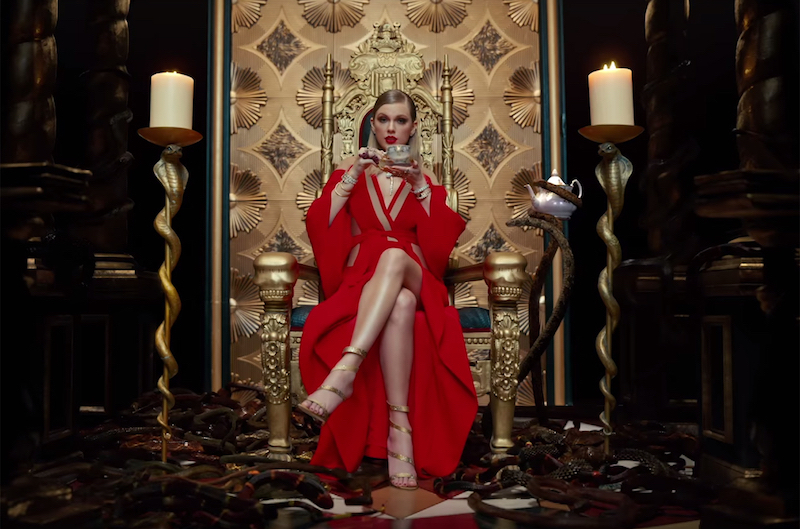 9. Scott Disick and Sofia Richie
The prize for the most WTF couple of 2017 goes to Scott Disick and Sofia Richie. With an age gap of 15 years, and his very public on again, off again relationship with Kourtney Kardashion, the couple seem an odd fit. The two appear to be constantly holidaying; with a number of couple pics hitting the net throughout the year. But just when the world seemed to be getting used to the paid, that interview happened. Lionel Richie, founding father of soul and pop music and Sofia's actual father, appeared not so impressed. During an interview with E! Online, Sofia spoke openly to interviewers about her dad's ongoing support of her relationship with Disick. However, Lionel can be seen in the background rolling his eyes and pointing finger guns at himself. Hilarious, iconic and incredibly awkward.
10. Serena Williams Can Do Anything
In a true 'Battle of the Sexes' moment, retired tennis player John McEnroe told the world he believed that if Serena Williams competed in the men's competitions "she'd be like 700th in the world". As well as sexist, it's also wrong. If Serena can win the Australian Open while pregnant and uncomplaining, she can do anything. Williams responded to McEnroe's comments by gracefully saying: "Dear John, I adore and respect you but please please keep me out of your statements that are not factually based… Respect me and my privacy as I'm trying to have a baby. Good day sir."
11. Selena Gomez's Tumultuous Year
Selena Gomez has had a strange year. The star underwent a life-saving kidney transplant, in which her best friend donated a kidney. The star was also recently named Billboard's Woman of the Year, and has again featured heavily on Instagram's most liked photos of 2017. Her relationship woes have also made international headlines, as Selena split with The Weeknd, and reunited with former flame, Justin Bieber. So it's undoubtably been a year of extreme highs and lows.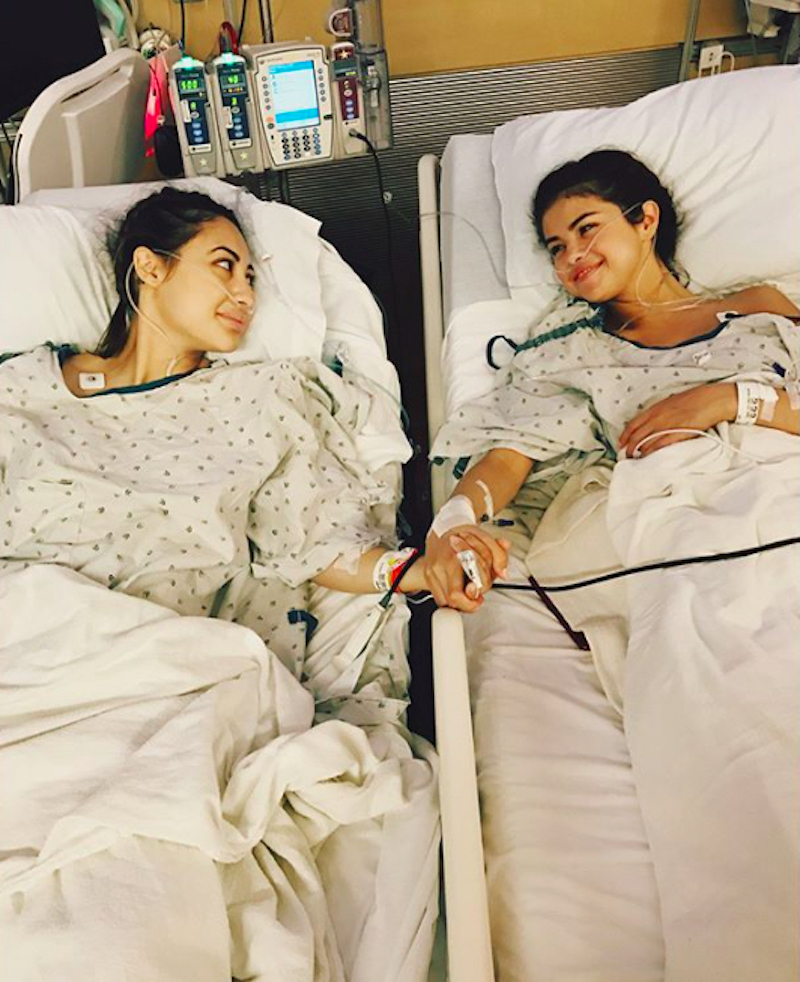 12. Wonder Woman's Success
Wonder Woman took the box office by storm this year. The film became the most successful DC Universe film and a verified box-office hit. Wonder Woman showed a turning point for representations of female strength in film. The film also enjoyed the biggest opening night ever for a female-directed film. With a sequel in the works, we can't wait to see the future of a Gal Gadot led Wonder Woman.
13. Stars Missing the Stranger Things Premiere
Charlie Heaton, star of Stranger Things and an almost-drug smuggler. Heaton missed the premiere of season 2 after traces of cocaine were found in his luggage. He was sent back to the UK on the next flight, rather than facing an arrest, due to his clean record. Charlie Heaton issued a statement after the ordeal stating: "my planned travel to the US last week was affected by an issue at US immigration, and I am working to rectify it as soon as possible".
14. Victoria's Secret Drama
Victoria's Secret had a number of mishaps this year. The usually seamless production hit a few snags in 2017, both in the run up to the show and during the event itself. Victoria Secret star, Gigi Hadid, was forced to drop out last minute reportedly due to an inability to gain a visa for Shanghai. Katy Perry, who was set to perform during the show, also reportedly failed to gain a visa for the event. Model, Ming Xi, took a tumble during the show which questionably made the final cut. It was also reported that police broke up the after party just hours after it had begun. However, even with the blunders, the show was unmissable – bring on 2018!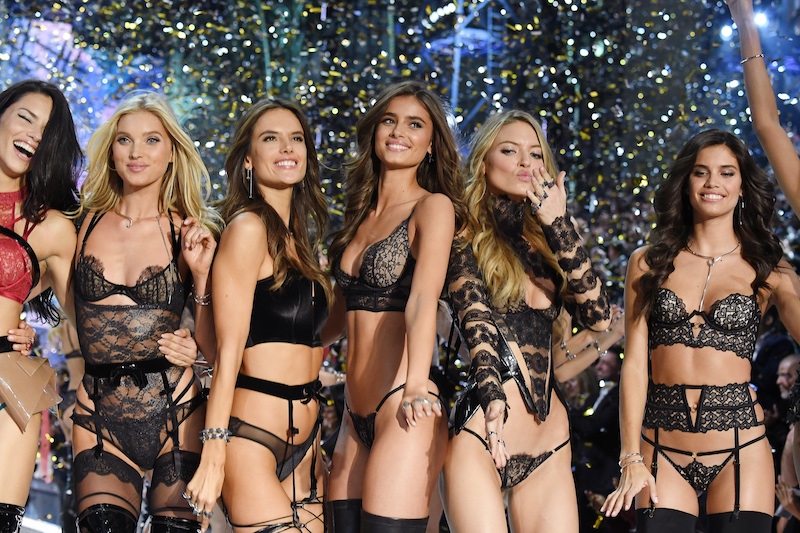 15. Katy Perry's Next Level Ad Campaign
Katy Perry took advertising to new extremes, when over a four-day period she live streamed her every move. In a Big-Brother style live stream, Perry allowed her fans to watch her at every moment of the day, giving fans an intimate look into her life and thought processes. The singer did a number of activities such as a live Q&A, yoga, a star-studded dinner, and even a therapy session with Viceland. Perry also famously played "Spill Your Guts or Fill Your Guts" with James Corden, where she ranked her ex's by their bedroom performance.
(Imagery by Vanity Fair, Variety, The New York Times, Cosmopolitan, InStyle, Business Insider, Vox, The New Yorker, US Weekly)