Embracing a sexy spring with Lily Aldridge
Lily Aldridge was told she'd never walk the Victoria's Secret runway, never be a Victoria's Secret Angel, never be on a Sports Illustrated cover and that she'd never be considered 'high fashion'. The 35 year-old not only ticked these coveted modelling milestones off her bucketlist, but has gone on to cement herself into fashion's hall of fame. Debuting the best of new season luxury brands in an exclusive New York photoshoot with Remix, editor Amber Baker caught up with the supermodel to talk about the other side of modelling, her love for homeschooling in Nashville and her rockstar romance of 14 years...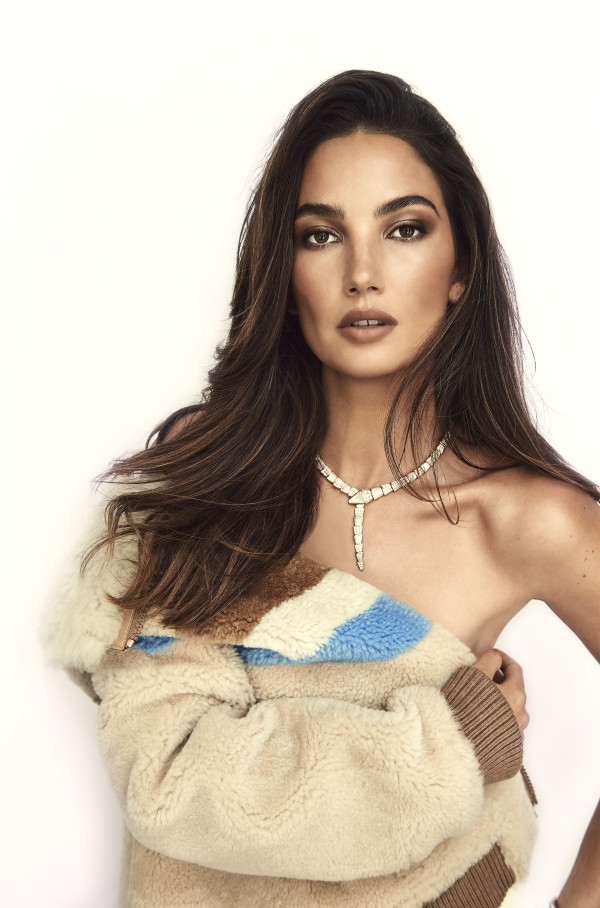 It's quite fitting that Lily came on board as the Remix spring edition cover star, with it being her favourite time of year. Contrary to where one might assume a 35 year-old top model married to a rockstar would live, the wife and mother of two enjoys a very private life in Nashville, Tennessee, where she gets to make the most of the outdoors. "Spring to me is so exciting! I grew up in LA so I never really appreciated it there. But now that I live in Tennessee where we get four seasons, I love it. My trees start getting leaves again and the flowers start coming out. I just love that feeling of spring. It's magical."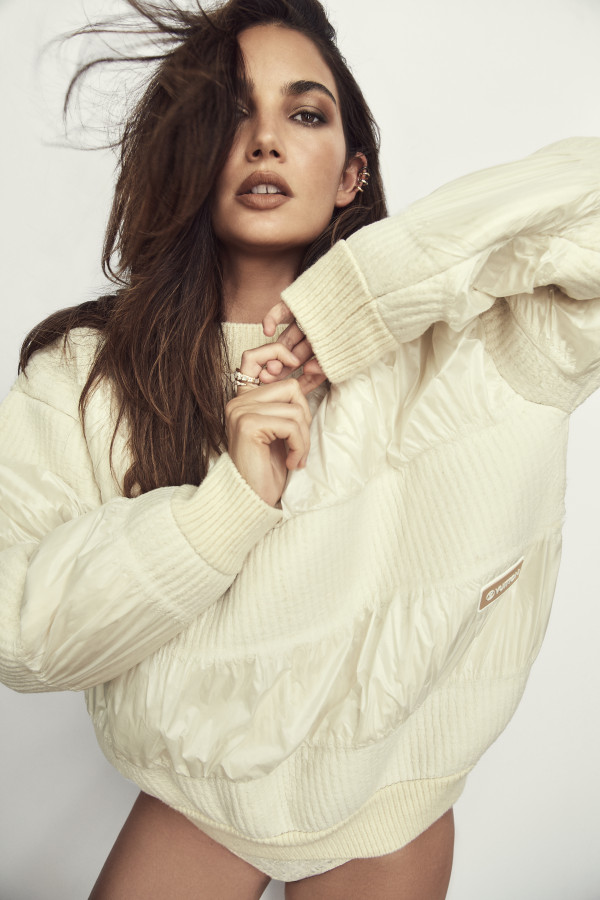 As one of the most sought-after models of her time, over the last six years Lily has been balancing campaigns and catwalks with motherhood, saying, "Nashville is a really wonderful place to raise a family and to live. I'm mum. I'm not a supermodel or a model or anything, I'm just mum here. I love it! It's a very calm, nice place to be!" The arrival of the pandemic and forced lockdowns in particular, pushed her into a new role of motherhood with homeschooling, that she quite simply thrived in. "I loved homeschooling! When it was time for my daughter to go back to school I was so sad because I loved being with her everyday, teaching her. Her teacher said we were the 'model homeschool students' because I would wake her up, we'd get ready and I'd say, 'Okay, we're off to school' and we'd walk down the hall," she says, laughing. "It was in an unusual situation where I don't have a normal job so it gave me something to do during the day. I loved watching her learn, getting to see her everyday was a blessing."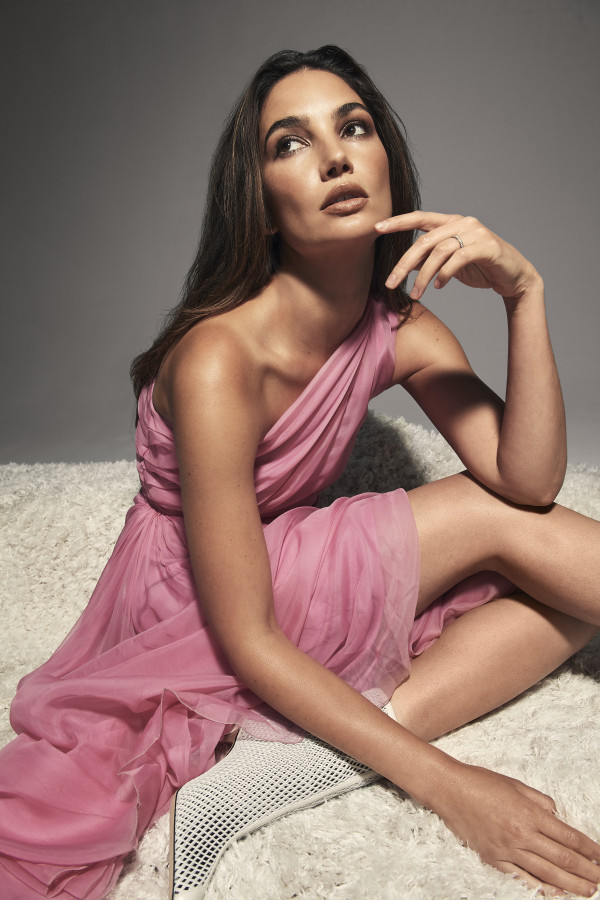 But, just because she's been supermum this past year, doesn't mean she dropped the ball on her career. One of Lily's recent modelling campaigns includes being the face of Bvlgari's Magnifica Collection, a brand partnership she lives and breathes and has cherished for years. In 2020, Lily casually wore a million dollar Bvlgari necklace in Capri to a red-carpet event, where there was rumoured to be $800 million dollars' worth of jewels on the island. "You know, I'm so fortunate that I get to wear these incredibly beautiful, one-of-a-kind pieces. They're all so special and all very unique. Lucia, who is the designer for Bvlgari, and I are really good friends. It takes so much care and effort finding every gemstone. They all have a story and have all been handpicked by her so, really, every piece I wear always takes my breath away."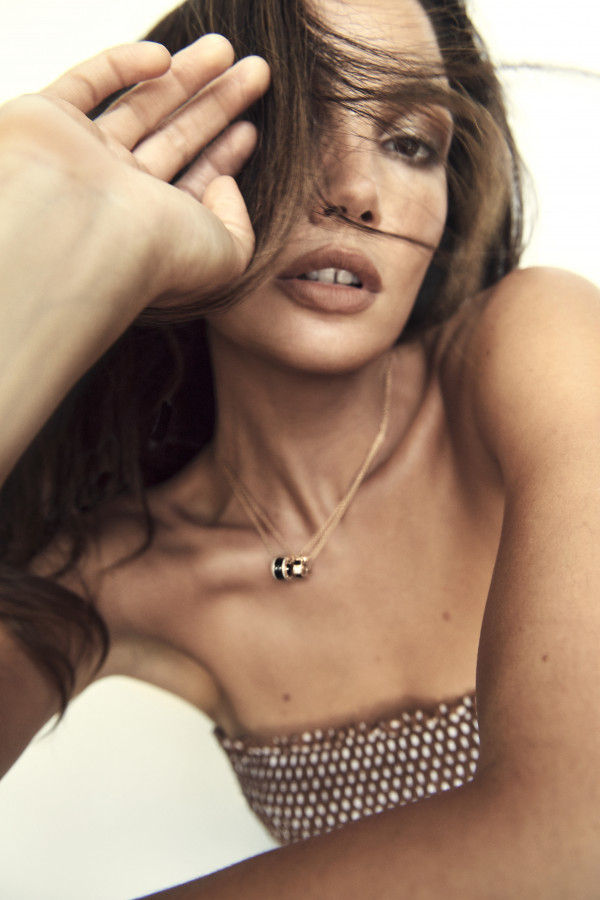 When a model reaches the levels of success that Lily has, they have the ability to pick and choose to work with brands they love but it certainly doesn't start out that way. Despite thinking she would become a professional soccer player when she was young, her career kicked off at the age of 16 when she first modelled for American fashion giant, Abercrombie & Fitch. "I was scouted pretty young. My sister was a Ralph Lauren model in the 90's and my brother, Miles, was a photographer so I've always been around photoshoots. I started seriously modelling when I turned 18 and I decided to move to New York. Then it all kind of happened from there."
Proving the industry players wrong who once doubted her, Lily went from strength to strength in the early 2000's featuring in a string of global campaigns for brands like Levi's, Tommy Hilfiger and Bobbi Brown that set her up for even bigger opportunities, like getting her VS 'wings'. "You know, I've had so many amazing stages in my career that have opened up new doors. There isn't a 'single moment' I love the most but of course there's the big moments like becoming a Sports Illustrated cover model or Victoria Secret Angel that really opened doors for me and my career. I'd say those were my two big ones."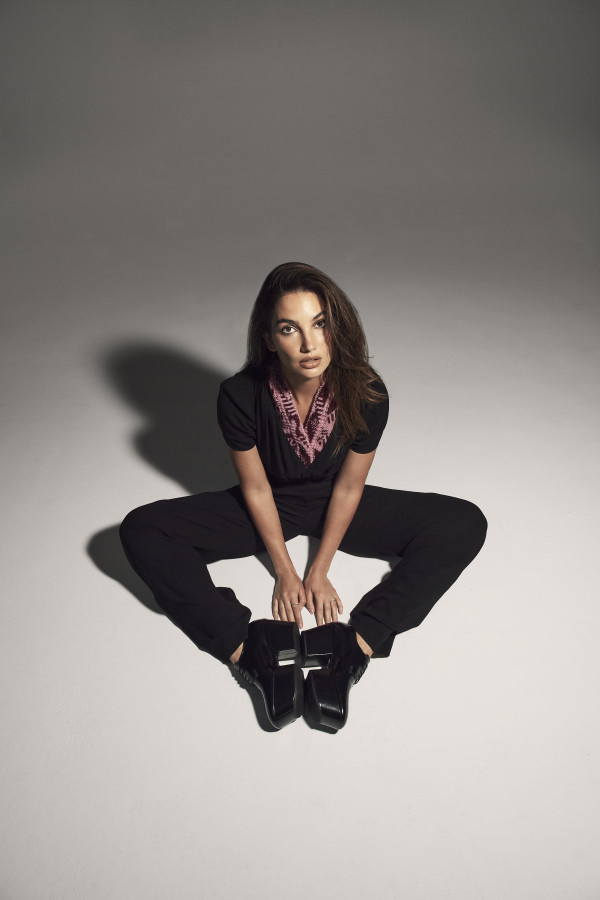 But, like so many others, her success didn't come without its moments and last year Lily made a YouTube video for her fans, explaining how she was 'cancelled' a lot during her career. Lily explains, "I just wanted to share the other side of modelling, the parts that people don't talk about because it's embarrassing." She goes on to describe how she's been photoshopped out of photos and even told to leave a shoot halfway through because the photographer 'didn't like her'. "There's been times where I've been told I'm too skinny, I'm too fat, too pretty, not pretty enough, and my teeth are funny," she goes on.
But she didn't give in to criticism, determined to wait out for the right brands that would love her for exactly who she is. "A lot of people in the business used to pressure me to change things, and yes my teeth are not perfect and that's my choice because I really love them. It's ok that they're not perfect to me. The quirks of people are what make them unique and beautiful." She relives it all with respectful professionalism, careful not to 'cancel' the brands and companies in return that she experienced these unsavoury moments with, because 'two wrongs don't make a right'. Her advice for coping with those moments? Go to Disneyland - it's what she did.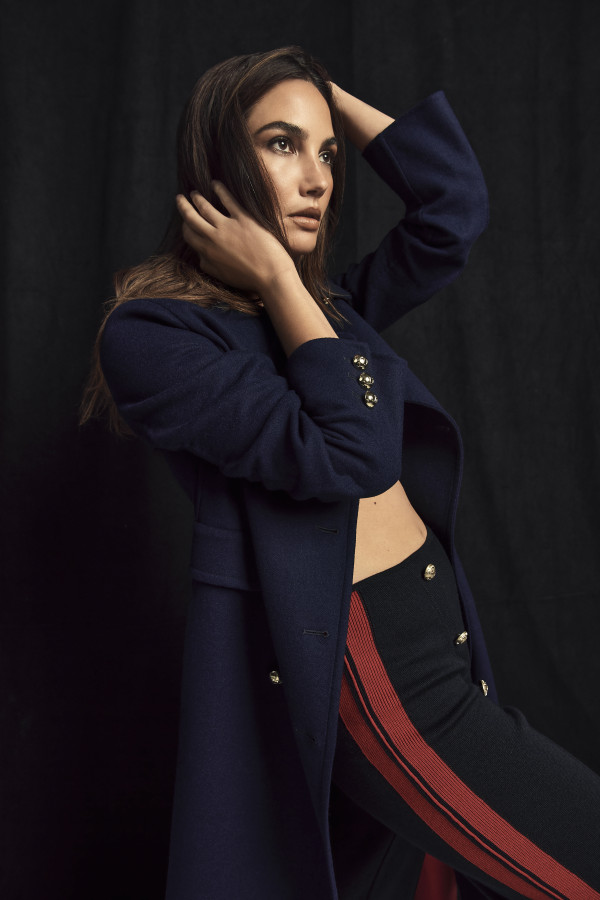 One person who certainly loves Lily for who she is, is husband and lead singer of Kings of Leon, Caleb Followil. Unlike other typical rockstar romance tales where a musician meets a supermodel and they fall out of love just as fast as they fell in love, Lily and Caleb's has stood the test of time. Now, 14 years on from when they first met, Lily recounted to me how it all started in 2007. "It really was love at first sight! The moment I saw him I knew we had a connection. We met at Coachella. I had gone with one of my best friends and she knew Nathan, my now brother-in-law. We started talking, I asked him for some tequila, we did a shot together and then I disappeared. I always knew we liked each other, I'd never felt like that with anyone else in her life." Convinced they would find their way back to each other, Lily decided not to exchange numbers and left him and went to party on with her friends in the iconic Coachella mosh pits. "Mascara was running down my face because I was so sweaty, so we went home before heading to the afterparty. There I see him again, and he comes up to me… he was so cute and shy, and so we did another shot of tequila."
By the time they had their first date a month later in London, Lily was in love with him. "After that date we were inseparable, true love… and tequila!" Apparently, Lily always tries to remind Caleb she was a huge fan of his music before they started dating, exclaiming, "He still doesn't believe me, but Miranda Kerr and a bunch of other young models, we were all big fans of Kings of Leon." When I asked Lily if the band's iconic song Sex On Fire was written with her in mind, she simply replied laughing, "I hope so."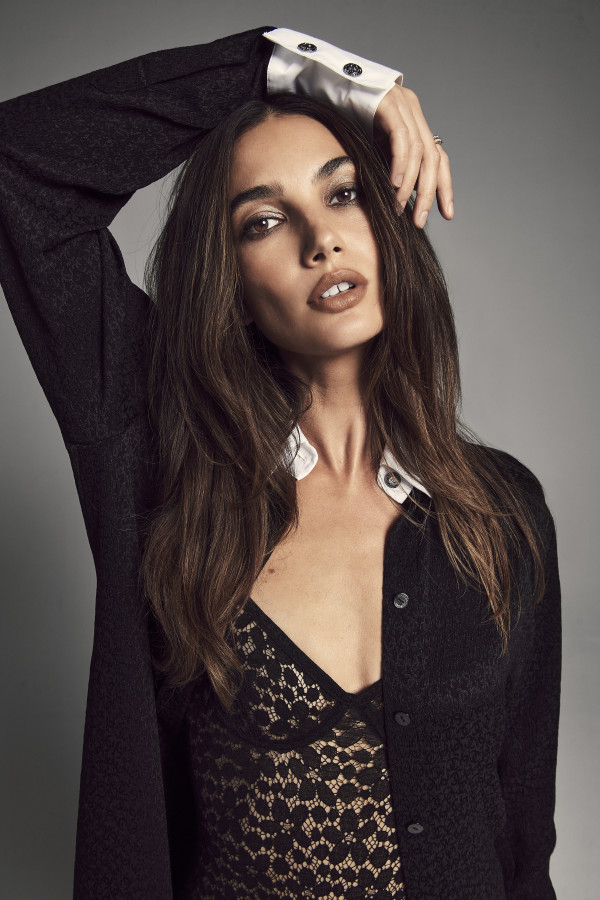 In a hallway in the couple's home, that she describes as eclectic (picture an English tudor home dotted with Moroccan touches), she has a beautiful larger-than-life portrait of Audrey Hepburn hanging on one side of her hallway, and on the other side a giant portrait of Blaze Foley, a rebellious country singer. According to Lily, they represent her and Caleb. Audrey Hepburn is the model's style icon but standing next to the portrait, Lily's also Audrey's lookalike, with the high cheekbones, dark eyes and elegant smile she inherited from her mother, former Playboy playmate in the 70s, Laura Lyons.
Lily and Caleb put their two children Dixie, 9 and Winston, 3, above all else. "There is nothing I'm more proud of than my kids," says Lily, whose passion for children doesn't end at home. The model has been very involved with numerous charities over the last five years. "I've always been drawn to organizations to help children even before I was a mother. There's no one more important than children and our future generations."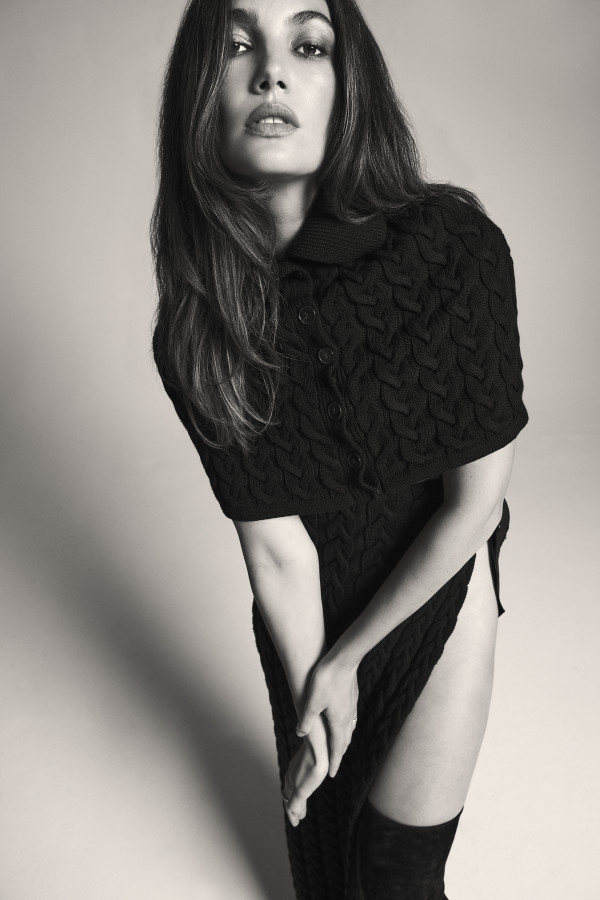 With endless magazine covers from Vogue Brazil and Elle China, to Harper's Bazaar Singapore the supermodel was excited to tick off her very first New Zealand cover with Remix Magazine. "Honestly, I haven't done a cover in a while because of everything happening in the world. So it was so good to get to New York and do this beautiful cover shoot with Remix. It was really fun!" Lily has always loved our side of the world so I asked her if the rumours that she would like to move their family to Australia were true. She replied, "We both love Australia so much. I've gotten to go on tour with Caleb to Australia and New Zealand a few times. I love both so much, they're so beautiful. I've always felt very drawn to that part of the world, where you are right now. Maybe one day we'll live over there! Caleb is actually touring there in March in Australia and New Zealand so we're gonna all come out and spend about a month there - as long as we're allowed in! We're hoping we can get there and just enjoy it. It's such a beautiful place to be!"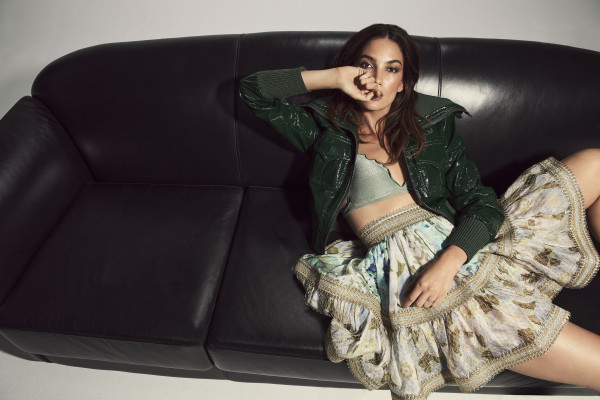 Aside from a trip down under, I asked what's next for the supermum and supermodel, "Of course, I can't really talk about it," she said, "I am working on some different creative projects that were inspired by some college courses I studied in lockdown and some journaling I've been doing." I suggested, perhaps a book? To which she replied, laughing, "Maybe."
Photography Regan Cameron
Styling Kristen Ingersoll
Creative Direction Matthias De Gonzales with ILLUMINISTA & Steven Fernandez
Hair Orlando Pita for ORLO PLAY and ghd with HOME AGENCY
Makeup Hung Vanngo with THE WALL GROUP
Motion Director Paul Park
Editorial cover shoot shot exclusively for REMIX MAGAZINE at Pier 59 in New York