Angelina Jolie just joined Instagram to save refugees- Remix looks back at the actress' charitable acts over the years
Angelina Jolie may be an iconic Hollywood actress, but she has also devoted a lot of her time to help charitable causes to those in need. Joining the world of Instagram, she has become the fastest person to gain one million followers and is using her public platform to spread awareness about the refugees in Afghanistan. Her bio defines her as 'Mom, filmmaker, Special Envoy for UN'- she is a triple threat. With over 9.2 million followers within the first five days of joining, she encourages people to stay informed and educated. Since 2001, Angelina has been on field missions in over 20 countries around the world including Syria, Iraq and Jordan. Let's take a look at a few of Angelina's charitable events over the years.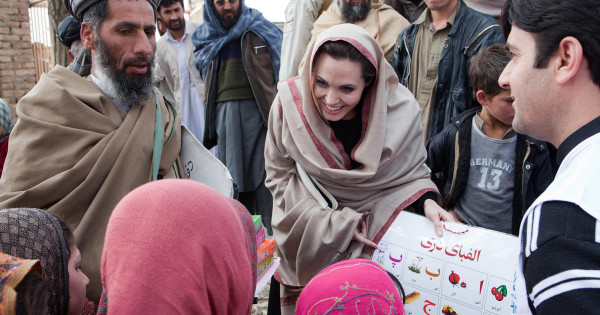 With the support of her husband Brad Pitt, in 2006 the Maddox Jolie-Pitt Foundation was created to assist with humanitarian crises such as eliminating extreme rural poverty in Cambodia. When launching, the couple donated one million dollars to the Doctors Without Borders charity who provide aid to survivors of violence due to armed conflict or natural disasters in over 60 countries. Angelina wishes to raise awareness of the plight of these survivors and uses her voice to commend their efforts. As a humanitarian spokesperson, she is a pioneer for global change and action for years to come.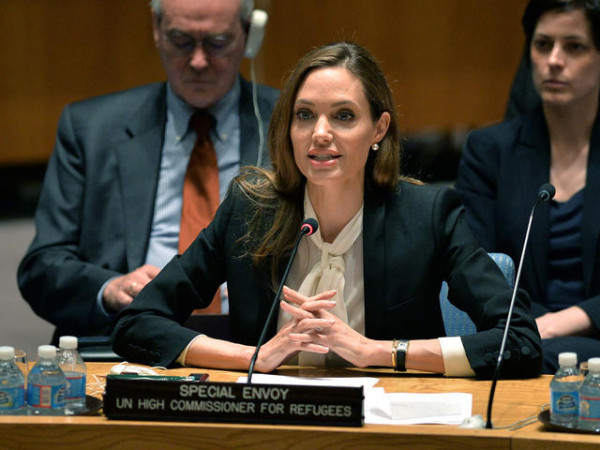 Named as Hollywood's highest-paid female actor on multiple occasions, Angelina does not stray away from leading as an official celebrity spokesperson. Starting as a Goodwill Ambassador, in 2012 the 46-year-old was appointed as a Special Envoy for the United Nations High Commissioner for Refugees. She represents the UN Refugee Agency with other diplomats around the world. Angelina offers a very special perspective. Using experiences she has had within refugee camps she can deepen her cause and create trust within communities.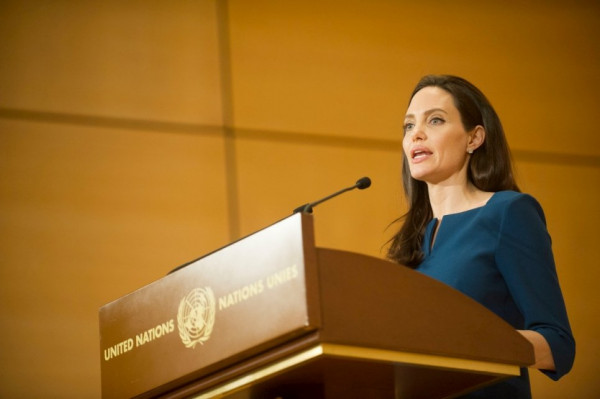 When she speaks, more than just the usual UN supporters are watching. She demonstrates vulnerability to her fans by showing the consequences of many global issues. The power of Angelina Jolie raises awareness through magazines, social media and news platforms. She is creating change by being a voice people want to hear.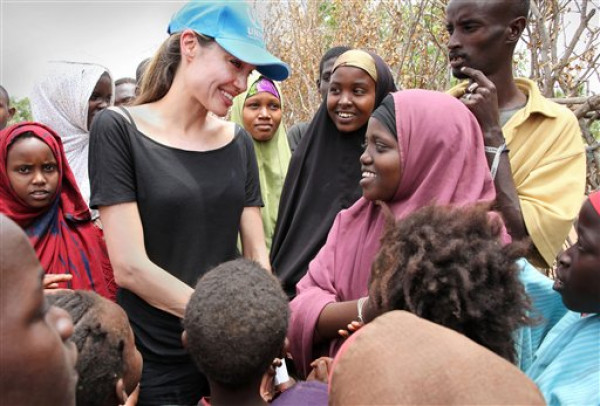 From her star power, she can gain significant attention to issues that are often disregarded in the mainstream press. In 2012, the Security Council held a session addressing sexual violence within armed conflict. Men, women and children are victims of sexual violence every day and with Angelina on board, she was able to be the catalyst for action. Instead of looking at the statistics, she identified each number as a person fulfilling a dream and story no different to any of us.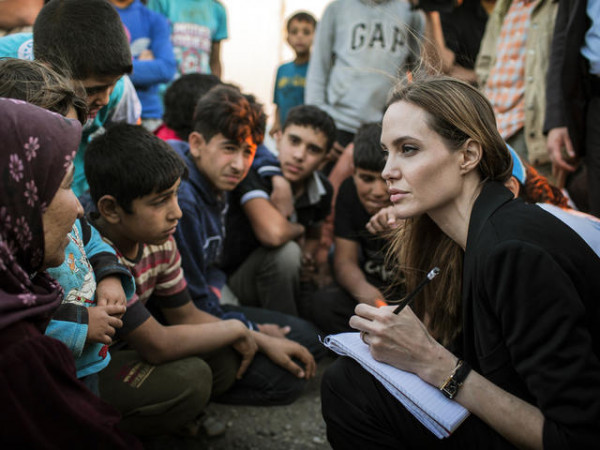 A woman she was helping at a refugee camp in Pakistan felt comfortable sharing her story as a victim, Angelina makes every connection memorable. She felt it was her responsibility to protect the girl's name and face within the session to not provoke any future threats against the girl. Angelina is with the refugees and is on their side.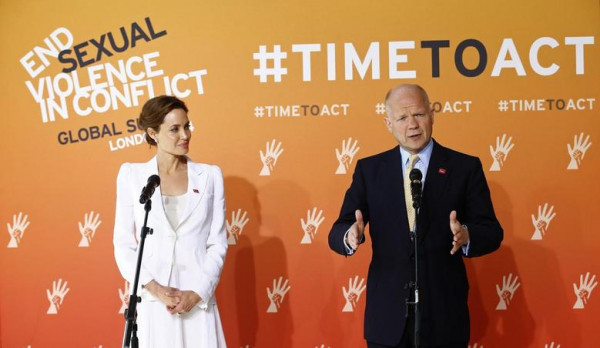 In 2014, while Angelina was co-hosting the Global Summit to End Sexual Violence in London, she also announced the launch of the Draw Me To Safety campaign with Stella McCartney. This campaign supports the War Child UK charity and highlights the loss that many children suffer in war-torn countries. This woman can not give enough. This international art project focuses on children aged between eight and fifteen years old in conflict-affected countries as well as the UK to draw something that makes them feel safe. From these images drawn, Stella will create a fashion piece where all profits will go directly to War Child UK.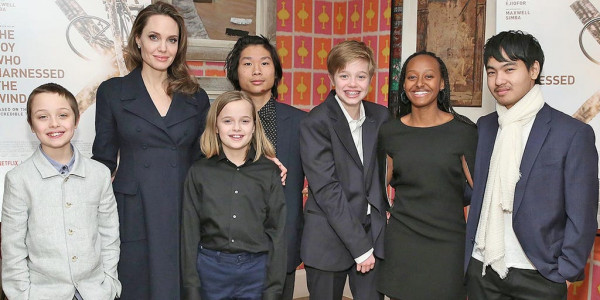 Angelina brings recognition to these children in the hopes to build a sense of community and togetherness. As a mother of six herself, she adopted three of her children from developing countries Cambodia, Ethiopia and Vietnam. We cannot think of a more influential woman for this cause.