A sit down with Cirque du Soleil performer Mike Tyus
Mike Tyus, KOOZA's 'Trickster', discovered his passion for dance after being prescribed dance as a physical therapy following reconstructive leg surgery for Blount's disease.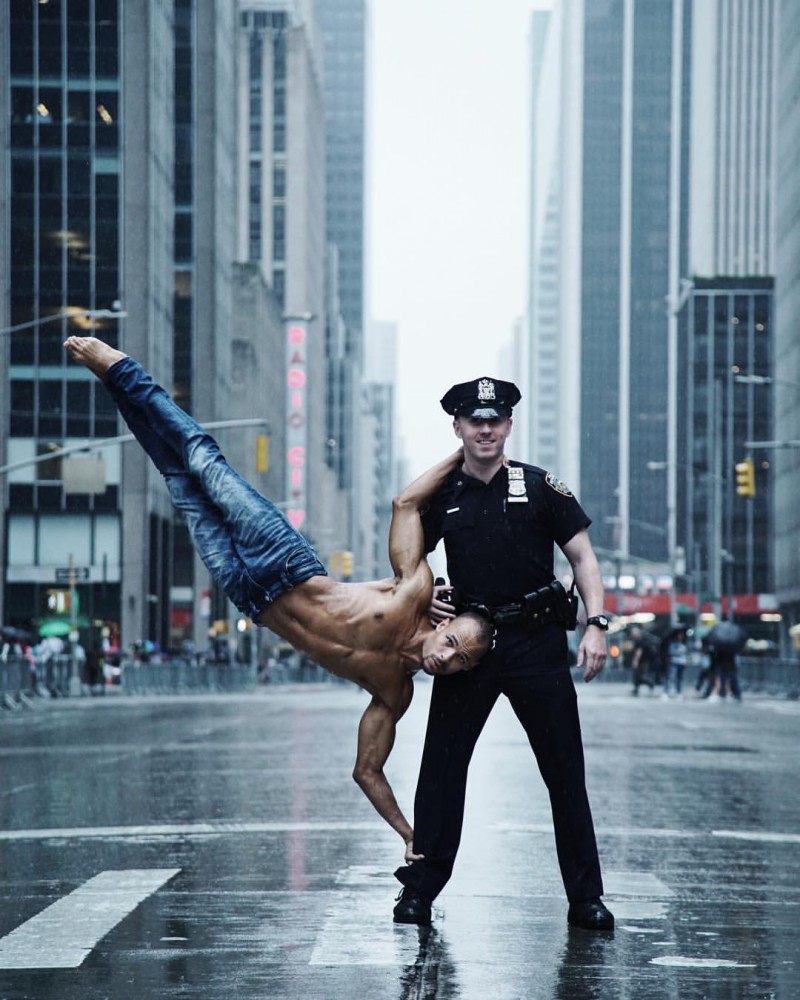 He then went on to perform internationally with various dance companies, first auditioning for Cirque du Soleil when he was 18 - scoring the part of the Trickster in KOOZA and toured with Cirque for 4 years.
We sat down with Tyus a few short weeks ahead of his Auckland tour:
Talk us through what an average day in the life of a Cirque du Soleil performer looks like.
Wake up. Breakfast. Coffee. Morning Yoga. Adventure in whatever city I find myself in. Head to work to enjoy the Kooza Kitchens. An appointment with the physiotherapist, Pilates instructor, or massage therapist. Make-up. Dinner. Warm-up. SHOWTIME!!! Remove Make up. Cool down. Netflix. Wine. Sweet Dreams. Repeat.
You underwent a serious leg reconstruction surgery at a young age. Can you talk us through what the recovery process was like, how did dance help you to remain positive?
I spent three months in a wheelchair. I then graduated to crutches but found them really uncomfortable so I requested a walker. It took me another 3-4 months to learn how to walk again. I had a completely different leg structure and the muscles had atrophied significantly. Dance came into the picture when I had completed physical therapy and needed a more consistent strengthening regimen. As a kid I always had an affinity for theatrics and music. My parents thought dance would be fun for me. It quickly became a passion. It gave me the tools to express myself and connected me to a vibrant creative community.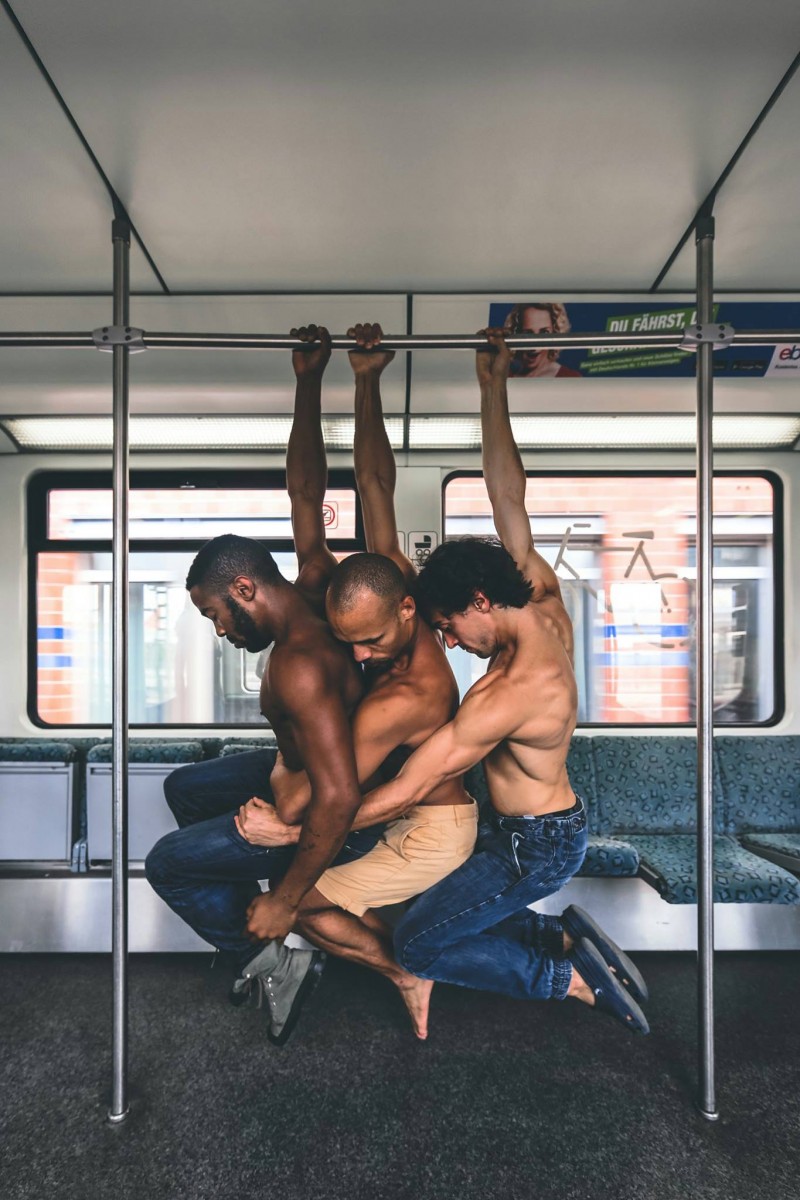 You have to do extensive travel with the Cirque, how does that impact your personal life?
Traveling full time is one of the best things about working for the circus but it does come with very large sacrifices. I find that I miss out on a lot of important family moments. The birth of my nephew, graduations, birthdays, holidays. As much as KOOZA has become a family in itself, the older I get the more homesick I become.
You were born in Seattle and Grew up in L.A, where do you call 'home' now?
It's hard to say where "home" is. I find myself enjoying the feeling of home in so many places. The old saying "home is where the heart is" isn't far from the truth. My family moved to Colorado Springs after I ran away with the circus, so I like to spend time there. I still spend lots of time in LA and recently spent several months in New York City. After ten years of touring I find it unnatural to settle in one place for too long. Closest thing to home right now is The Artistic Tent in The Big Top!
People often talk about 'running away with the Circus', what's the most interesting story you've heard from a fellow member of your circus-family?
Haley Viloria saw KOOZA in San Francisco in 2007. She was 17. After watching the show she was inspired to start training in circus arts. In 2017, ten years later, she found herself in the very show that inspired her to become one of the greatest circus performers in the world. You never know who's watching. You never fully know the influence you have on the people around you. I'm grateful to be apart of something so inspiring.
Have you ever been worried for your safety when you perform?
I've injured myself while performing. On days where I'm more tired than most I do have to be more aware of my weakness and I do find myself fearing moves that have caused me pain in the past. I work diligently with a Physiotherapist, that Cirque provides, to prevent the very real possibility of injury. They stand by the stage every act to insure our safety.
Also, after the November 2015 terror attack during a concert in Paris, I feared being on stage. It's always an event that exists in the back of my head.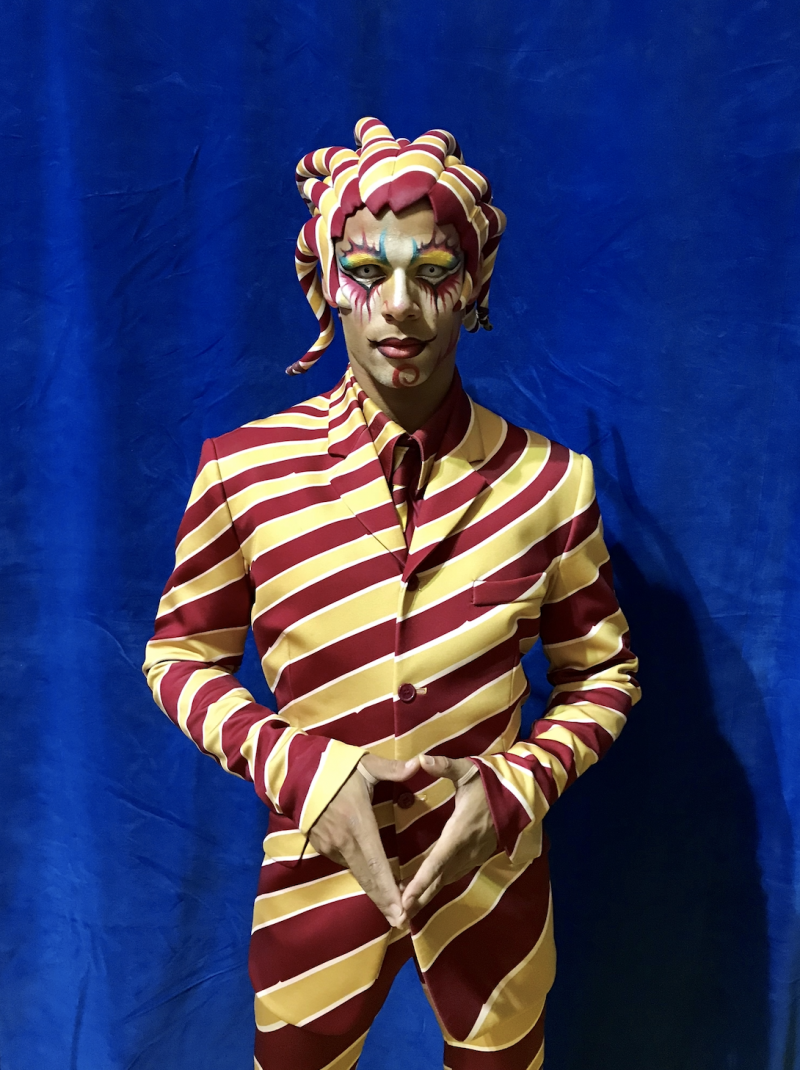 Do you have a favourite place in the world to perform?
It's hard to pick a favourite place to perform. We just finished our run in Seoul, Korea [before coming to Auckland] that was the most sold-out KOOZA has ever been and the audiences were always so incredibly excited. I also loved performing at the Santa Monica Pier! We were right on the beach and we had a movie star in the audience every night.
What's the "Trickster" about?
The Trickster is the master of ceremonies. He's the ringleader of the circus, a strange combination of a court jester and a genie. His mystery makes it hard to know if he's bad or good. He likes to keep people guessing.
Want to see the Trickster in the flesh? Buy tickets to Cirque du Soleil KOOZA here.