Five fresh millennials taking over Hollywood
As we come to the end of a glorious decade and head into the all new roaring 20's we would like to take the time to check out some of these up and coming millennials that are breaking the mould and flexing their way across our screens.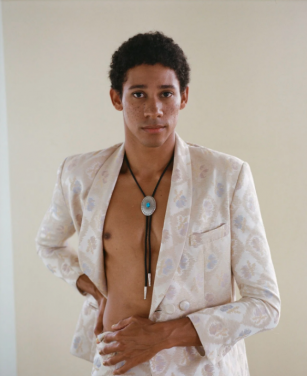 Keiynan Lonsdale isn't just strutting down the runway for Louis Vuitton but has become an icon to millenials everywhere. The Australian actor best known for his breakthrough role of Bram Greenfeld in Love, Simon, has blasted his way into the industry with his unique sense of charisma and style. Not only has he acted in films and series such as Divergent and The Flash, but is also a dancer, singer and model. It's really no surprise he's accumulated over 832k followers on Instagram where he enjoys flaunting his own sense of fashion and is a spokesperson for the LGBTQ community.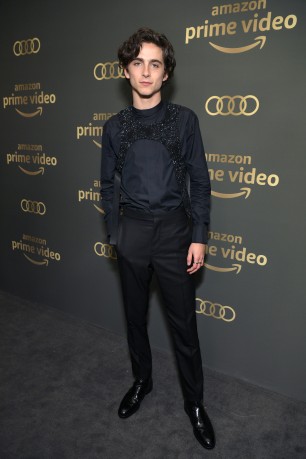 If you don't know who Timothée Chamalet is, then you obviously haven't been paying much attention. At just 23 years old Chamalet has featured in various movies and TV shows including well-known Interstellar, starring alongside A-list celebrities Matthew McCaunaghy, Anne Hathaway and Jessica Chastain. It wasn't until he landed the role of Elio Perlman in Call Me By Your Name that Chamalet started catching some of our eyes, and became the third youngest person to be nominated for Academy Award winning best actor. Besides his ridiculously talented acting skills Chamalet is certainly scoped out by the media for his ultimate sense of poise and style both on and off the red carpet.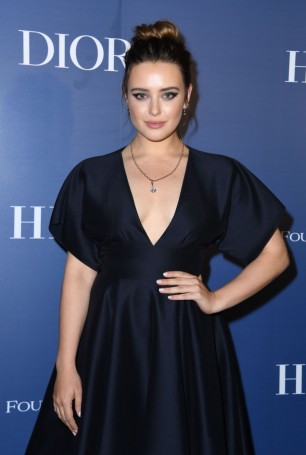 Since breaking into the American screen industry Katherine Langford has now become a hot topic in Hollywood. After graduating from high school and being turned down from pretty much every drama school she applied for, this talented young Australian still managed to land herself the major lead role of Hannah Baker in 13 Reasons Why - with Selena Gomes as her executive producer. And boy did she deliver. In 2018 she was nominated for Golden Globe Best Actress for a Television Series Drama, and is strutting her way through the film and screen industry with roles in Love, Simon, Avengers: Endgame, Knives Out and up and coming sci-fi film Spontaneous.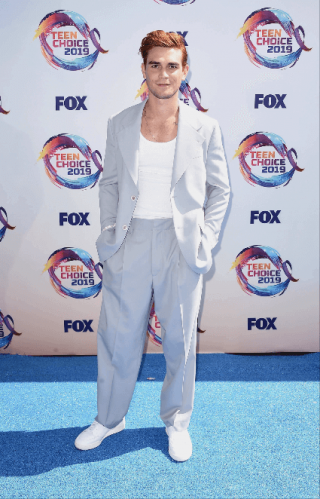 Starting out in Shortland Street when he was just 16, our very own cover star KJ Apa has now taken over Hollywood, and our hearts. Described as the next up and coming Brad Pitt, this hot teen heartthrob is one of New Zealand's most gifted young actors; so we can totally see why he's such a high demand in the big smoke. We sat down with him in our most recent issue where he chatted with us about his new up and coming movie I Still Believe, how important his role meant to him, and the emotional connection he had on camera with co-star Britt Robertson. Read more about our KJ Apa Men's Issue here.
"I initially said no to doing the movie after reading the script, because I didn't think I was capable of the huge emotional element... The reason the movie works so well, in my opinion, is because of the authentic chemistry between Britt and me." - KJ Apa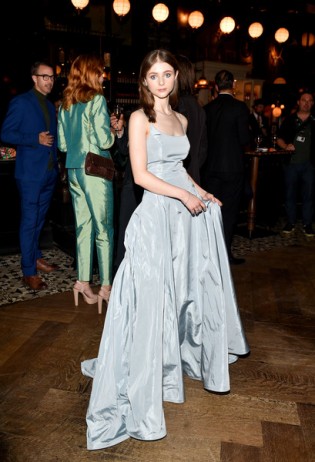 At 19 years old, Thomasin McKenzie's characters might come across as shy and timid but boy does she pack a punch in show biz. This young Kiwi girl first started out as the lead role in NZ kids TV show Lucy Lewis Can't Lose, until breaking out in the industry alongside A-lister Ben Foster in award-winning movie Leave No Trace. Not only has she been nominated for her supporting role and young performer, and won breakout performer, but Thomasin was also in Taika Waititi's most recent Oscar-nominated film Jojo Rabbit, and Netflix movie The King. It looks like she's got two more new movies coming up this year, and we're pretty sure our young New Zealand sweetheart won't be slowing down in Hollywood any time soon.