In conversation with Hercules Noble
The king of sourdough and satire, Hercules Noble is a weapon in the kitchen and on his Instagram page @hercules_noble_food. Herc shares his global foodie experiences including cooking on a vineyard in the South of France and his secret summer superfoods.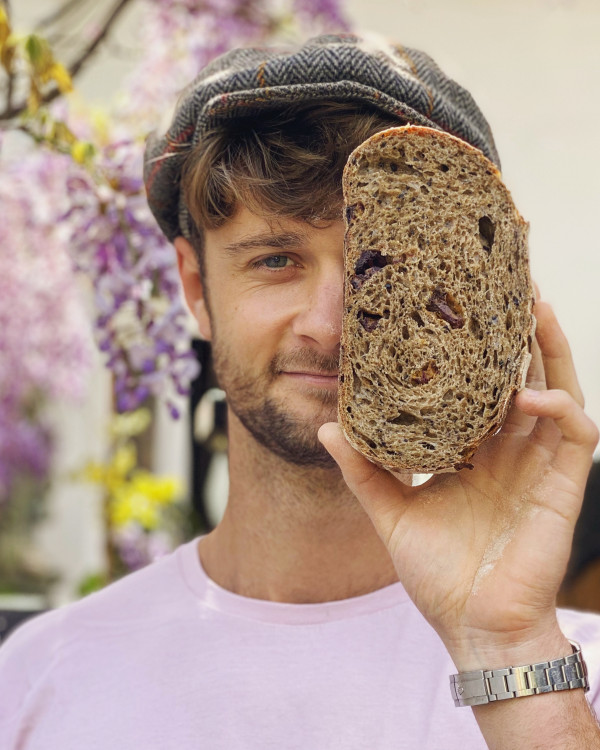 When did you first discover your love for cooking?
My early memories of cooking were sitting on the bench next to the oven and dad making spaghetti when I was 4 or 5. I think I rediscovered cooking in my final year of school. I started watching Jamie Oliver shows and I thought I'm just going to make my own food, I didn't think it would turn out to be a career, just a hobby.
You've done a bit of cooking overseas. How did this come to happen? How has this influenced your cooking style today?
I've worked in three different countries outside of New Zealand. I've spent the most time in the South of France in a small town called Bandol. I was meant to be a cellar hand, but I ended up cooking for the owner of the vineyard quite quickly and for his guests, as well as for the staff. I would go every lunchtime on a moped to the local market and select produce, which I loved. Also being in the Mediterranean you have access to such a crazy amount of amazing produce, which largely impacted my style of cooking. I also worked in London for 8 months at Ozone Cafe, same as the one we have here. I worked under Joe, the head chef and it was great, but that place was terrifyingly busy. That taught me a lot about working under pressure and consistency, especially with the open kitchen and being on display all the time. I learnt a hell of a lot! Another amazing experience was working for a family friend in New York who was actually unwell, alongside a dietician who taught me all about macro and micronutrient targets, and looking at the science of food and whole ingredients rather than what's just f*cking delicious.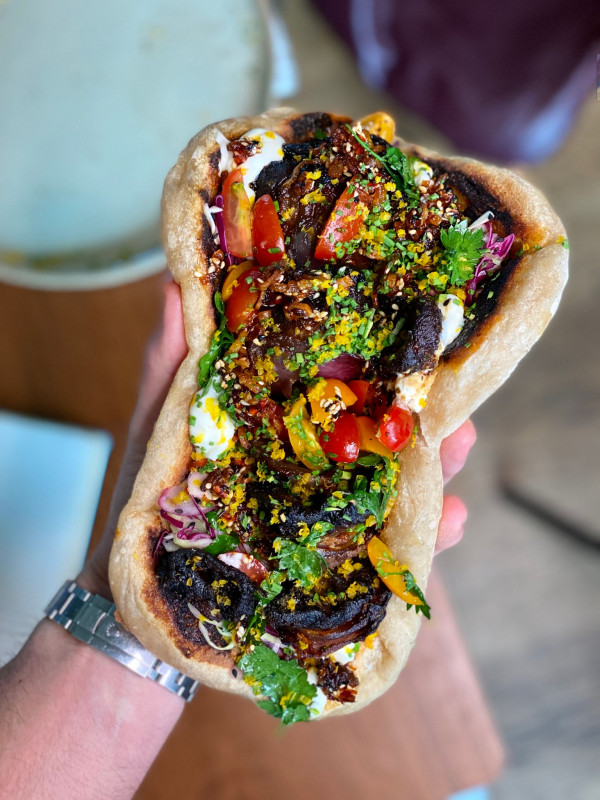 Chef Hercules Noble's Spicy Mushroom Kebab
Who's your biggest inspiration?
It has definitely been Jamie Oliver for the last 10 years. But another guy that I watch a lot on YouTube is Joshua Weissman. He's a good character and he makes really awesome food. I watch a lot of YouTube for food,I don't really read many cookbooks, I prefer to visually see what's happening rather than just reading a recipe.
Tell us about your famous Sourdough... Why and how did this start?
The first lockdown, we were up north at our batch and I saw people making it. I didn't have much else going on, so I started. At the time I actually didn't have any measuring equipment,I had no scales or anything, so, I just went online and tried to gauge the ratios. I cultivated the starter and it's the same starter to this day, so a year and a half old.
Once I went back home I bought some scales and all the equipment and I thought this is really fun, and I started putting it all online as well. I had interest of people wanting to buy loaves, then I actually gave one to Albert / Eat Lit Food and *poof* it went off!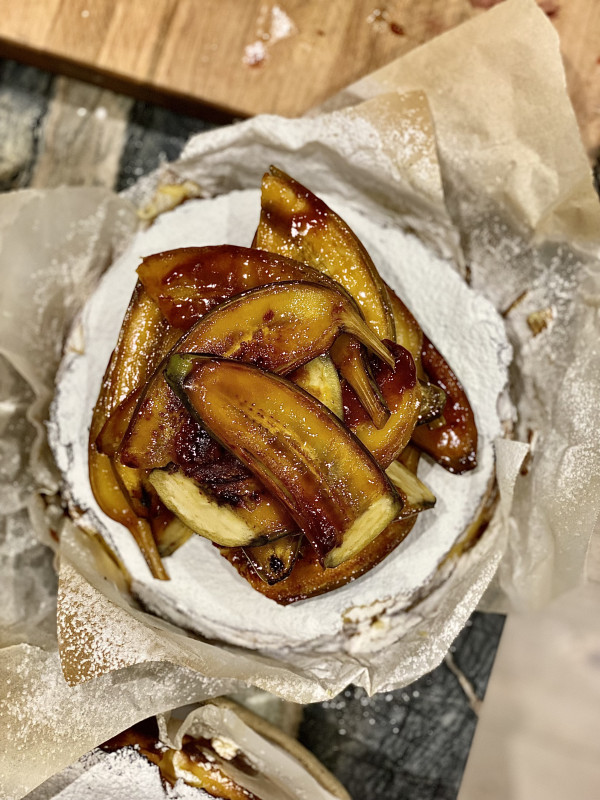 Mr Nobles deliciously creamy Basque Cheesecake
What's the best part about being a chef and having your own business?
It's amazing, I love being my own boss. The freedom of creativity is a big aspect of it. I'm doing the food I want and implementing my ethics to it all which is great. A busy week for me is having three jobs which equates to 6 days of work. My thing is that everything has to be fresh. I'm not like prepping too much in advance, I want it to be done on the day. So it's a mad rush but then I won't have anything for another week and a half, so the flexibility is great. It's also a lot easier to balance my social life, compared to when I was working in London for example and I would only get a few days off here and there. Now I can have holidays, including going away up north with my family which is much needed to reset.

Our upcoming issue is this summer golden glow issue, what is food that you think that makes us glow from the inside out?
I think it sounds pretty cliche, but the simple answer is whole foods. I think it's legit to say comfort food like my mum's outrageously sweet, apple tart or pavlova which is very comforting..But that flicks a dopamine switch in your head being like, 'oh why did I do that?' Eating whole, plant based foods for the most part and getting colours into your diet makes you feel energised, makes you feel good.
What's next for @Hercules_nobles_food?
I have some exciting plans for summertime. Which revolves around our piece of land up north. Filming a lot more stuff up there, sharing the lifestyle we live up there because it is idealistic in a way. We feel really great when we're up there, you're completely secluded. I want to start sharing more of the process of the food we create, filming 3-5 minute videos. For example, us going out early in the morning, catching the fish, filleting the fish, cooking the fish etc.