Maia Cotton on walking the Victoria's Secret runway and how to #TrainLikeAnAngel
The Victoria's Secret Fashion Show is arguably the most anticipated fashion event of the year, with over 1.6 billion viewers worldwide. So when 19-year-old Kiwi model Maia Cotton landed a coveted spot in this years show it was a pretty big deal, especially considering it was only her second year casting for the lingerie giant!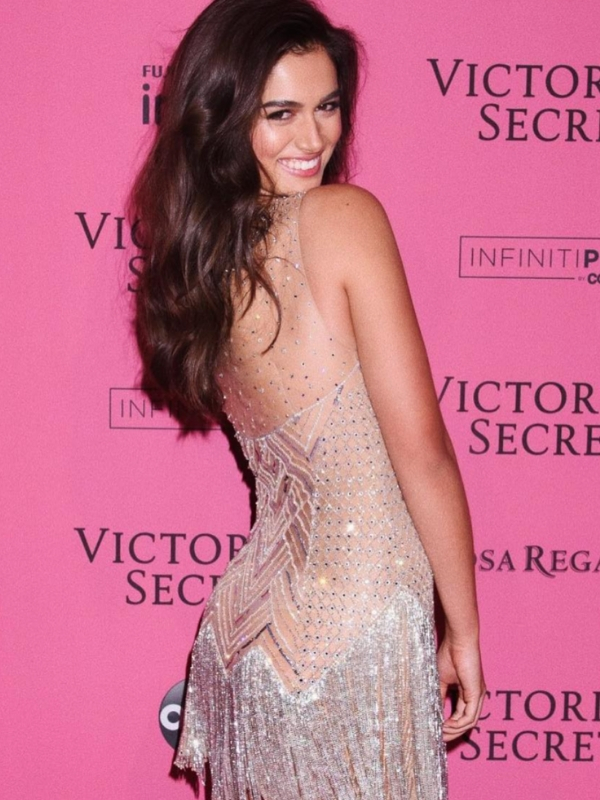 The brunette beauty has always been unfaltering in her determination to succeed. After being scouted on Instagram by 62 Models when she was 14 years old, Maia landed campaigns with American Eagle, Urban Outfitters and Forever New, and starred in the Victoria's Secret 2018 Pink campaign.
Now based in New York, Maia splits her time between modelling and her Communications degree, and can often be found working out at Gotham Gym with Gigi Hadid's trainer or cooking up a storm in her West Village apartment (check out her Insta highlights for Maia's seriously delicious #CleanEats).
We catch up with the fresh-faced beauty after the show to discuss her VS debut, the secret behind her runway bod, moving to the Big Apple and what's next for the rising star.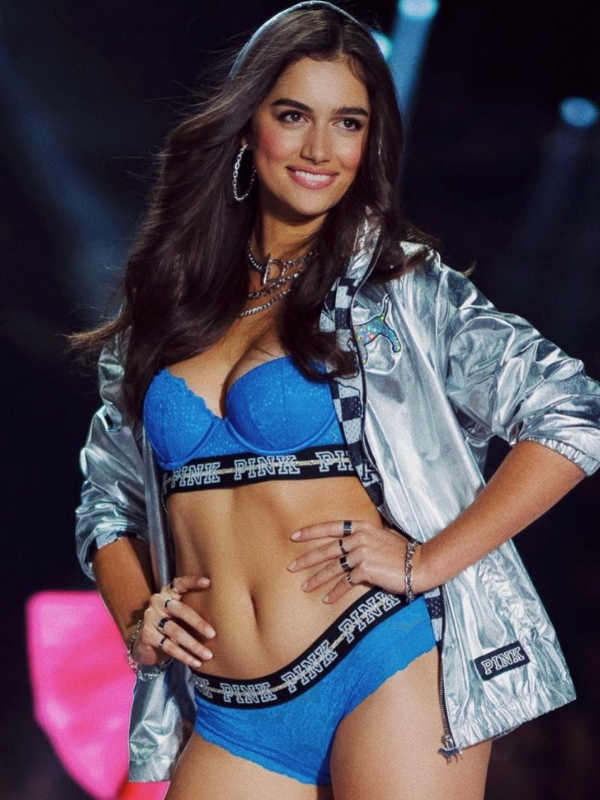 You shot your first Pink campaign in April; what was it like becoming apart of the Victoria's Secret family?

Being able to be a part of the brand has been a dream come true! I always aspired to book them as a client; it's the reason I moved to New York.
How did you feel when you booked the show?

It was surreal. I cried immediately and was so overwhelmed with emotion. I couldn't believe it was actually happening.
How did you prepare?

I try to stay in shape all year round, especially since I was shooting with Pink. The month before I definitely amped up the workouts with my trainer and ate a clean diet of lots of protein and vegetables.
What was it like walking with some of the biggest names in the industry like Adriana Lima and Bella Hadid?

It was unbelievable! I felt really honoured to share the runway with all these women who I have looked up to for years. They were so incredible on and off the runway.
What was the vibe like backstage?

It was super fun; everyone is so welcoming and there is definitely a real sisterhood amongst the girls.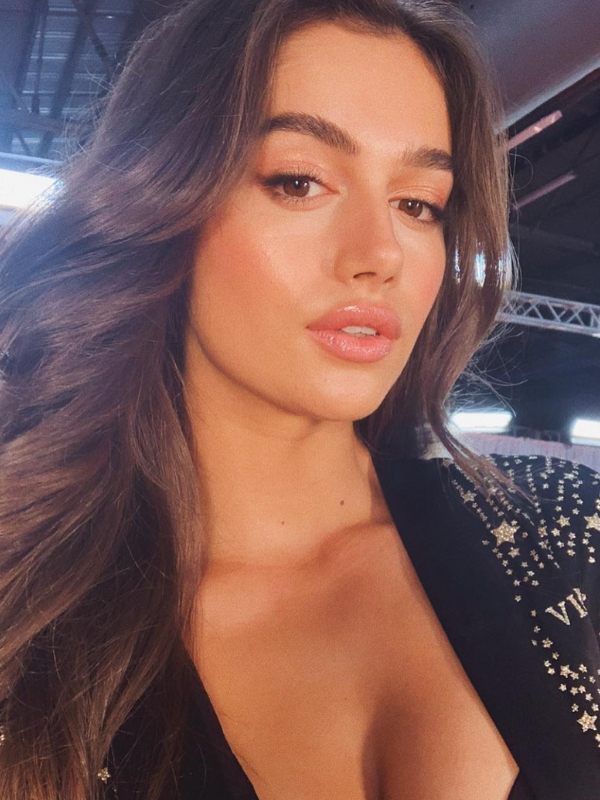 Were you nervous?
Yes, absolutely! I practiced my walk beforehand to ease my nerves, but on the day of the rehearsal everything just fell in to place.
Did you up your beauty routine for the show?
There are so many health and wellness treatments in New York and I had the opportunity to go to Mimi Luzon and try her gold facial; it was amazing, definitely reserved for special occasions.
What was the best part of the day?

Watching Taylor Hill open the show. There was so much excitement and emotion backstage and it was then that I really felt like this was real.
Can you tell us a little bit about your fitness routine?

I work with Rob Piela at Gotham Gym, he trains me four to five times a week. We do a combination of boxing, toning exercises, cardio and weights.
What do you regularly eat in a day?

It changes day to day, but I generally eat a lot of avocado, eggs, Greek yoghurt, vegetables, proteins like chicken and salmon and do my best to stay away from sugar.
What would your advice be for people who want to #TrainLikeAnAngel?

Find an activity that you enjoy and just try to get in half-an-hour to an hour of exercise a day. Sometimes that could be a long walk and sometimes an intense class, consistency is the name of the game.
When did you move to New York, and what was it like moving there?
I moved at the beginning of last year. It was definitely a challenge making the transition as New York and New Zealand are so different, but once I settled in and made some great friends it became a lot easier and now I love it.
Do you ever get homesick?

All the time, but I always tell myself it's just a plane ride away. I am very close with my friends from Palmy and still visit every year.
What do you miss most about New Zealand?
The beach, my family and Whittakers chocolate!
What have been some of the biggest challenges and what have you learned so far?

The biggest challenge is facing rejection. It's a huge part of the job, but it's important to just stay focused and keep going regardless. I used to struggle with this a lot, but once I accepted that everyone is unique and beautiful in their own way, I understood that you're not going to be the right person for every job. It's a case of looking forward and working to your strengths.
What can you be found doing on your day off?
Drinking coffee, going to a ballet class for fun and hanging out with my girlfriends.
What are some of your favourite places in the city?
My favourite neighbourhood coffee shop is The Elk in the West Village, it's a great place to study and the food is delicious. I also love taking visitors to the Frick Museum and for dessert Van Leeuwen Ice Cream is the best.
What advice would you give your 15-year-old self?
To just enjoy every moment and spend less time worrying about the future.
What are your tips for aspiring models?
My advice would be to separate your modeling work from who you are as a person. Like any job you might have to be critical of your work, but this doesn't mean you have to be critical of yourself.
What's next on your list?

Finish my Communications degree and land a major magazine cover. But I have some exciting projects coming up including shoots for Cosmopolitan US and L'Officiel Vietnam, so stay tuned!