Zoe Bell tells us what Quentin Tarantino thought of New Zealand
One of the most prominent directors in modern day cinema, and it's a girl from Waiheke Island he has chosen as his muse. Since putting her in the starring role of his 2007 lm Death Proof, Quentin Tarantino has cast Kiwi stuntwoman Zoe Bell in every one of his movies since. The latest is an appearance cult masterpiece, The Hateful Eight, for which Bell managed to bring Tarantino home to New Zealand for the premiere.
How was it working on The Hateful Eight as a whole?
I struggle to find enough awesome words to string together to describe it. I love the script, it's a Quentin set so I felt at home and excited to be there. I was on the call sheet with some of the most incredible talent. It was like someone had thrown me into a fairytale book. And on top of it all, Quentin had cast me in a role that was outside my usual realm. To be trusted to be the ray of light in a lm of hateful people... I was really honoured and excited.
You and Quentin have worked together for years now!
I was Uma [Thurman]'s stunt double on the Kill Bill movies, he then cast me as myself as a stuntwoman from New Zealand in Death Proof and I've worked on every one of his movies since, in one shape or form. I'll do whatever he wants but I really love acting under his guidance, so to do that more would be incredible.
Who would you most like to star in a film beside?
My brain just ooded with about 50 different people! One was Meryl Streep, of course. Sam Rockwell's name just jumped into my head too. I could spend an hour naming the people I would love to star opposite. It's not just the people I love to watch, but also people I'd love to learn from and people you'd have a good time with.
Mine would be Leonardo DiCaprio...
Oh, yeah, see he's amazing. And then I think about how I'd love to work with Seth Rogan – any Seth, any funny Seth. I want to do comedies too and they would be the best.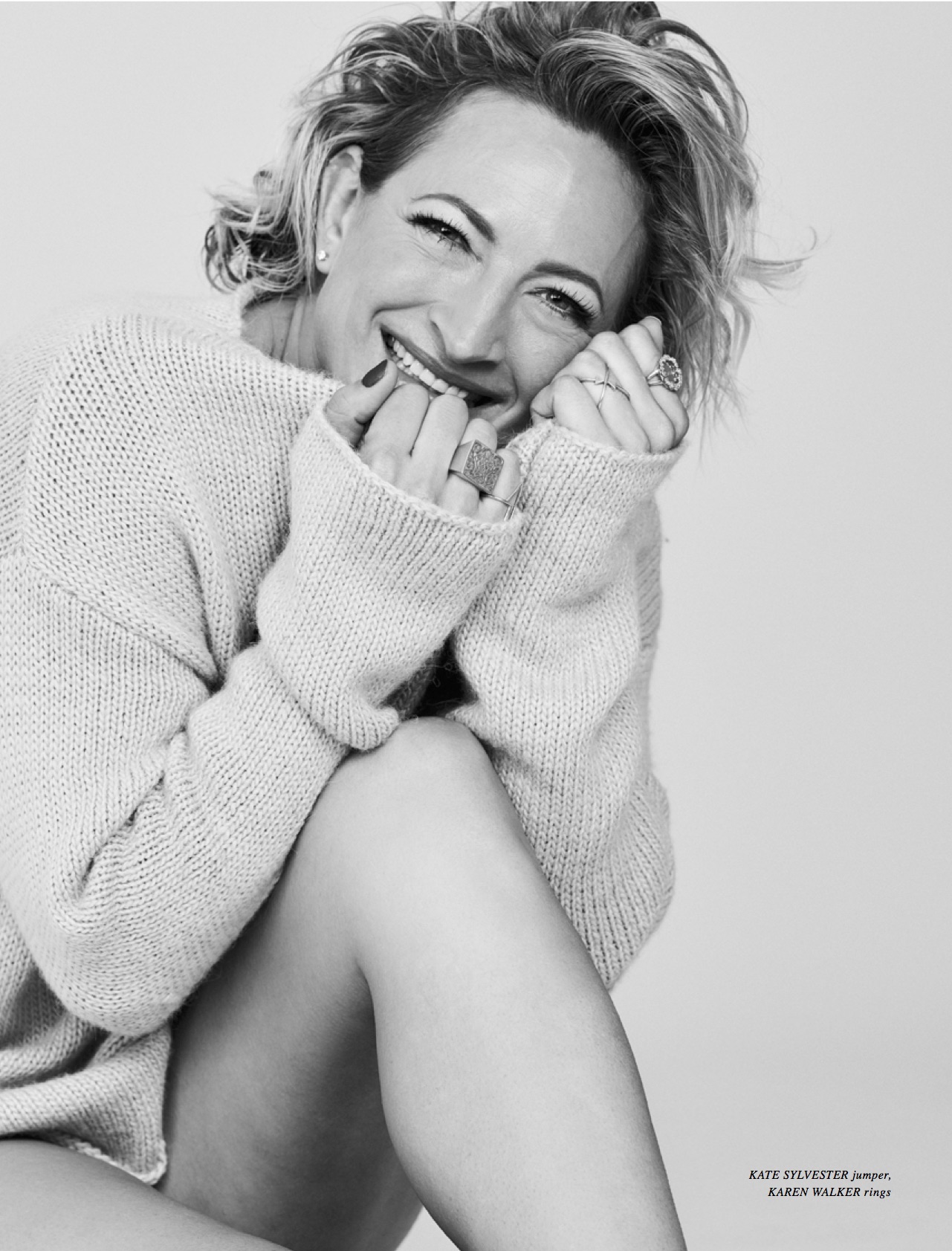 How was it bringing Quentin home for the premiere of The Hateful Eight?
I was really excited to bring him home, but to be honest I don't think I'd prepared myself for how big a deal it was. Firstly, how big a deal it was for kiwis and also how big a deal it was for me to be bringing my work life home in such a forceful way. It was just happy tears for three weeks!
I guess the conversation about the trip between you two would've been relatively normal and then you bring him home and the whole country loses it!
Yeah, totally! I've never experienced New Zealand or New Zealanders being fanatical like that, it was awesome. The ways these people were flipping out was because they had deep, real appreciation for his craft. People were also so grateful to me for bringing him, and I was like 'I can't make that man do anything he doesn't want to do!'.
What did he think of us?
He loved it and loved the New Zealand fans. The man knows what fans look like, so in terms of being fanatical, I don't know if we were any more than lots of places in the world, but one of the things he kept saying was he was really moved and touched. One of the reasons he posed for photos a lot of the times was because of the material the fans brought for him to sign – they were so specific and heartfelt and interesting, rather than a bunch of generic stuff. It wasn't just about him being a celebrity, it was about his work and what he means to his fans.
And I suppose you'll be doing a few more red carpet appearances! Who are your favourite New Zealand designers?
I love Stolen Girlfriend's Club, Zambesi of course, and Juliette Hogan. Miss Crabb is another one I discovered when I was home; I bought two of the same dresses in different colours and already want more. I've always been a 'jeans and tee' girl, so nding how to do fashion that still feels like me has happened over the last ve to six years. Prior to that no one gave a shit what I wore because I wasn't in the media or on the carpets! Natasha who styled this shoot has always been my long-distance stylist and such a help; she just speaks my language. I'll call her from dressing rooms constantly.
As this is the Beauty & Luxe Edition of Remix, beauty wise, what's your must-do for feeling glam?
I love perfume, and glowing skin. If I leave the house without perfume when I'm going out, I feel like I'm missing something!
Interview by Isabelle Truman