The most colorful shoes to brighten up your wardrobe
Gone are the days of safe and simple shoe choices, because 2021 is the year that we embrace fantastical footwear fashion and make it the piéce de résistance of our Springtime fits. Think bright and bold and a little bit edgy, because 'these boots were made for walking' - and stealing the show.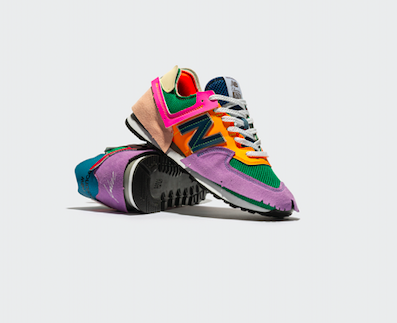 New Balance
A colab between New Balance and Jaden Smith could only lead to one thing - an absolute sneaker sensation. The Jaden 574 sneakers are not only multicoloured and multilayered, but they're made of surplus materials and recycled content. This not only makes them nice on the eyes but nice to the planet! Each pair is unique, so the chances of you bumping into someone with the exact same pair of shoes are extremely slim.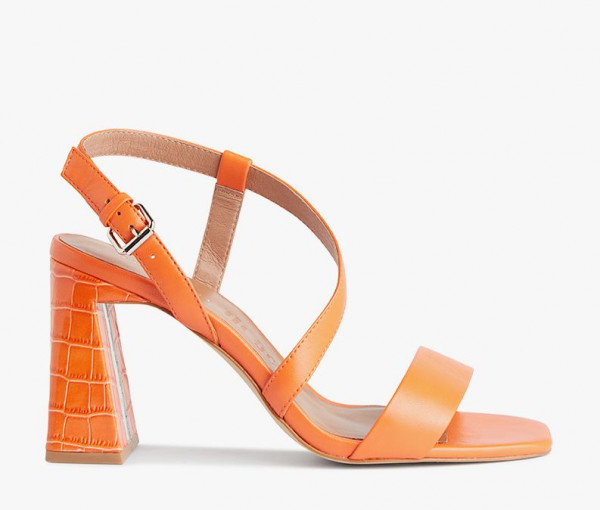 Mi Piaci
Everyone knows that orange is the new black, so hop onto the trend in these dreamy sunset sandals. With their oh-so-chic widened heel and wrap-around design, we're falling head over heels.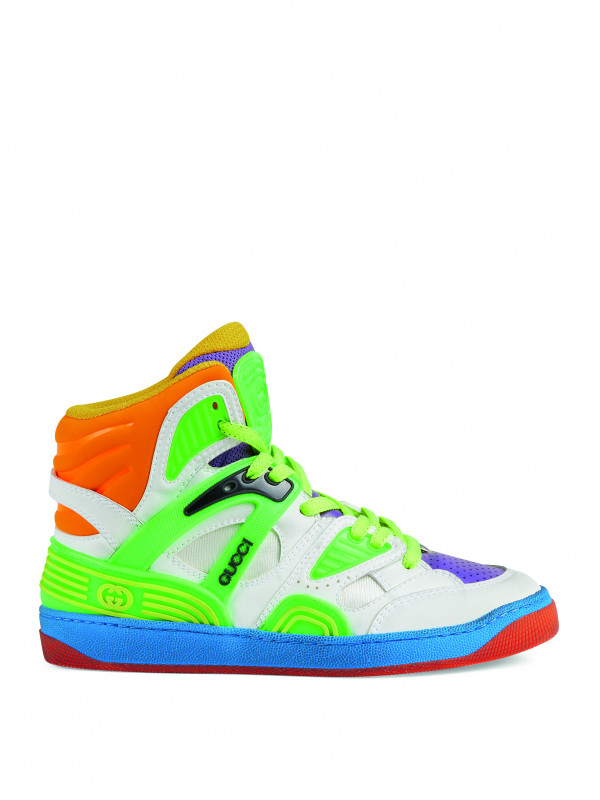 Gucci
The new Gucci Basket Collection is an ode to 90's basketball streetwear.​​ These sporty sneakers are brightly coloured, in a high-top court-style finish and made with eco-friendly materials. Eye-catching and breath-taking, these shoes will have you dribbling.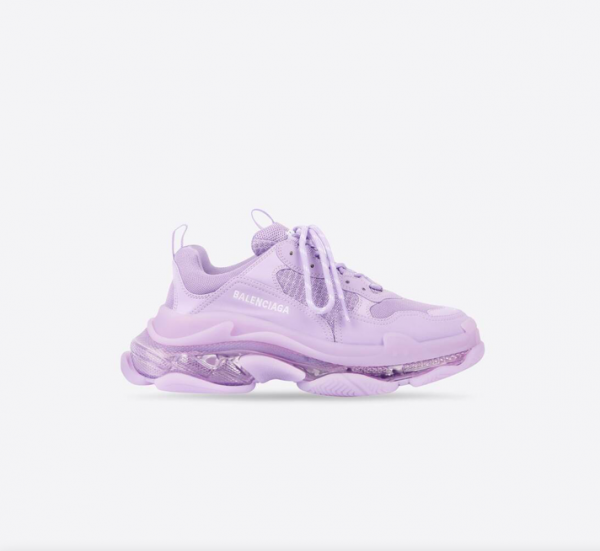 Balenciaga
These must-have monochrome sneakers are exactly the shoes we'd like to walk a mile in. With their lilac hue, chunky design and modern vibe, you'd be walking on a dream - and all in designer.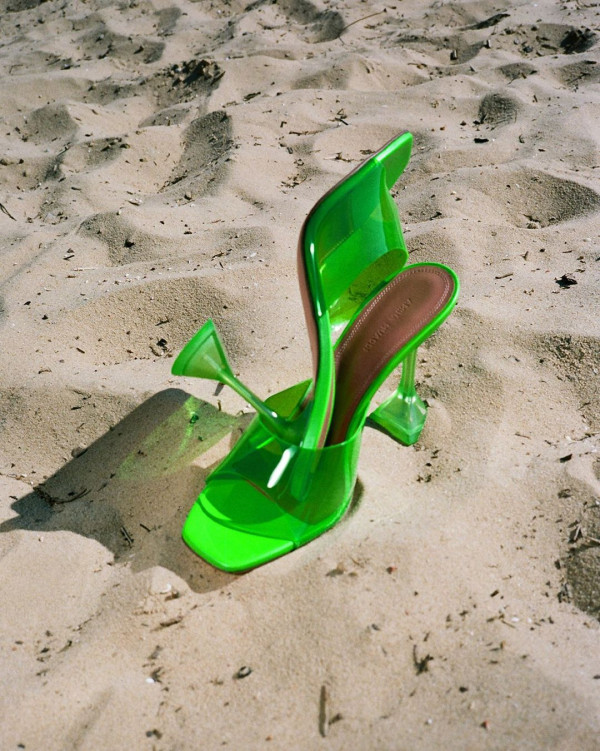 Amina Muaddi
Think Cinderella's glass slipper but make it funky. Clear PVC heels are all the rage at the moment, so add a pop of colour to the newest fashion staple on the block with the Lupita glass heels. Because if Cinderella was wearing a pair of Amina Muaddis, there is no way she would've left them at the ball.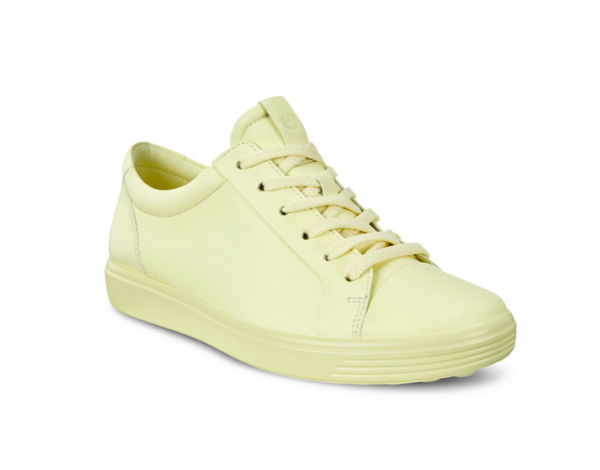 ECCO
Nothing says springtime like the always-cheerful, always-happy colour, yellow. Spread the positive vibes in the new ECCO sneakers. These soft 7 W shoes in sherbet are in a smooth grain leather and an easy everyday design. You'll literally be walking on sunshine!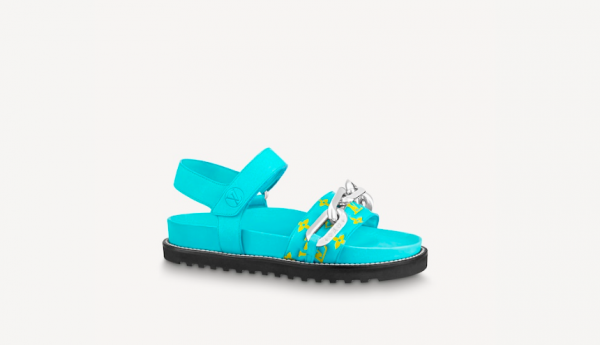 Louis Vuitton
These loud and lively Louis' are more ready for summer than we are. Remixing the classic Paleo Flat in bright shades and funky prints, Louis Vuitton is keeping things colourful this season - and we wouldn't have it any other way.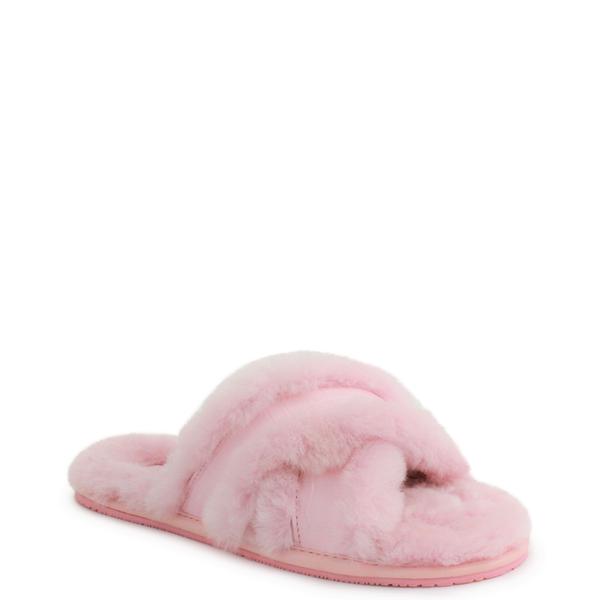 Kathryn Wilson
Nothing says style and comfort quite like a pair of fluffy shoes. These sheepskin Ashley Slides from Kathryn Wilson are the perfect lazy-girl option for that comfy-but-cool vibe. These super soft slip-ons are sure to add a skip to your step.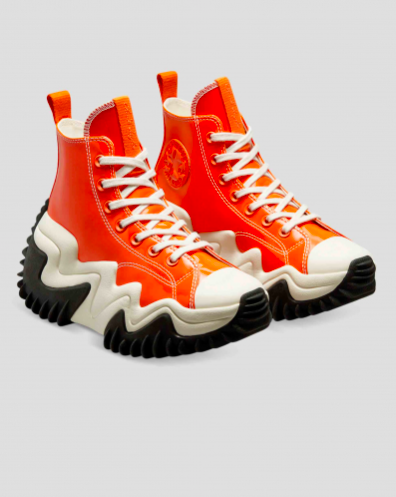 Converse
If ever there were a showstopper of a shoe, it would be these babies. The iconic Converse design has been elevated in more ways than one, now with an added chunky sole and ultra-modern style. With the Run Star Motion Platform High Tops, you'll be reaching new heights, comfortably and stylishly.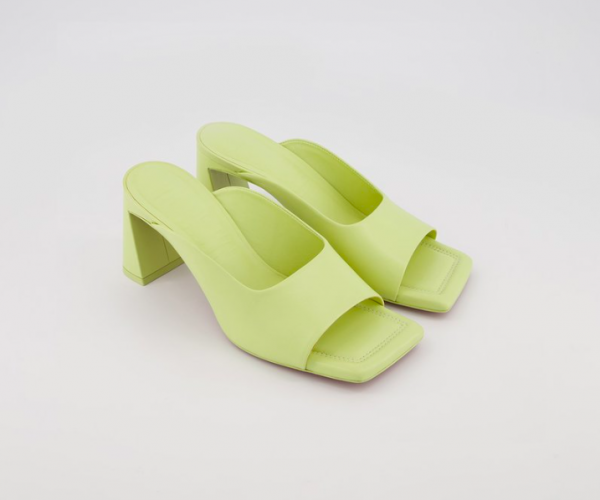 Bronwyn
Why would you ever wanna walk a mile in someone else's shoes when owning a pair of these drop dead desirables. The Ricki heels in apple have a sharp square toe, a unique flared heel and a colour that screams summer. Give your friends major shoe envy with the heels that everyone on the block is talking about.