Your guide to this month's biggest fashion news
Coined the season of gifting for reasons we don't need to explain, December is a month shopping aficionados need no excuse to indulge, but if inspiration is in short supply we got you. From exciting launches, store openings and new products to spark festive joy, we've rounded up everything you need to ensure your December is merry and bright.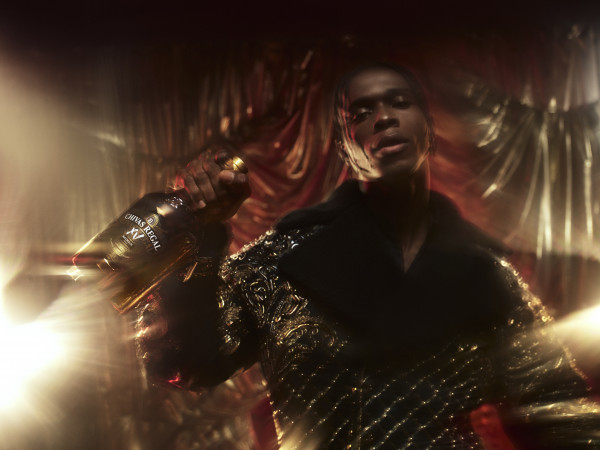 Chivas x Balmain
Luxury fashion Maison Balmain has collaborated with Scotch Whiskey brand Chivas to create a uniquely luxurious bottle for your festive season. Aged for 15 years Chivas XV has a rich flavour profile of fruity sultanas, warm cinnamon and hints of butterscotch to create a mix that is uniquely Chivas. Since its early inception to the fashion realm, Balmain has been famous for creating pieces that reference a knight's armour and this collaboration is a highlight of exactly that. Armour represents ornate, intricate, luxurious constructions that serve as a beautiful extension of the wearer's inner strength. The First Drop of the collab sees an extremely limited gold bottle design, dressed in metallic armour and chains in honour of Balmain's signature runway pieces. Where the Second Drop brings to life Balmain's recognisable silhouette, through a symmetrical design of chains and belts directly inspired the house's recent collaborations. If you're looking for something special to commemorate your holiday season, look no further.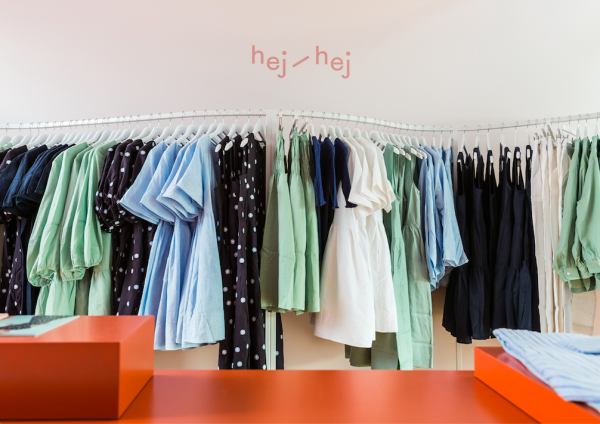 Hej Hej
Building on the success of their pop-up at Bloc Mt Eden, hej hej have announced their first permanent store in Auckland. Working with acclaimed interior designers Wonder Group, whose previous projects include Duck Island, INCO studio and Wynn Hamlyn, the new space embodies hej hej's trademark love of colour. Filled with an abundance of natural light and a striking palette of periwinkle, lemon, pink, peach, orange and midnight blue you'll want to add this one to your Christmas shopping stopping spots.
282 Ponsonby Road
Open Monday- Saturday 10 am - 5 pm and Sunday 11 am - 4 pm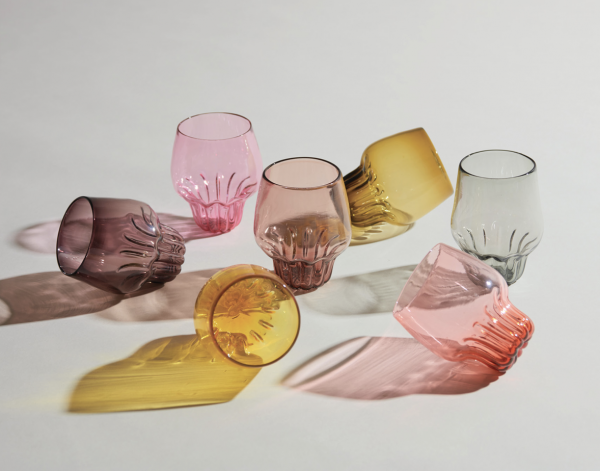 Karen Walker
Karen Walker has collaborated with local glass studio Lukeke Design to bring us the perfect Christmas gift. This collab introduces a new product line of hand blown Umbrella Cups in three different colourways. Inspired by a modern-retro world these tumblers are an expression of craftsmanship using century old techniques. These little cups make for the perfect present as they can be used as drinking glasses, plant propagation stations, knick-knack holders or simply as a piece of art to admire on the mantle.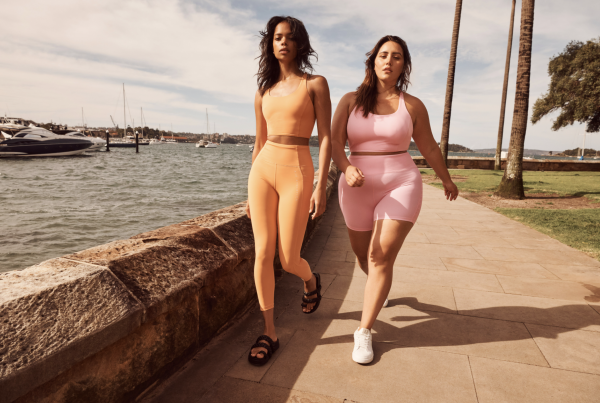 Aje
Aje Atheletica's latest summer drop is designed for a world beyond working out. From summer essentials to active must haves this collection has everything you need to go from city slicking to beachside laxing without the need for a quick change. Peruse a curated collection of matching monochrome sets, dresses, skirts, logo tees, jumpers and new accessories including A.A cork mats and yoga block sets. Mandarin orange makes a bold statement throughout the collection, making for a vibrant zest of colour.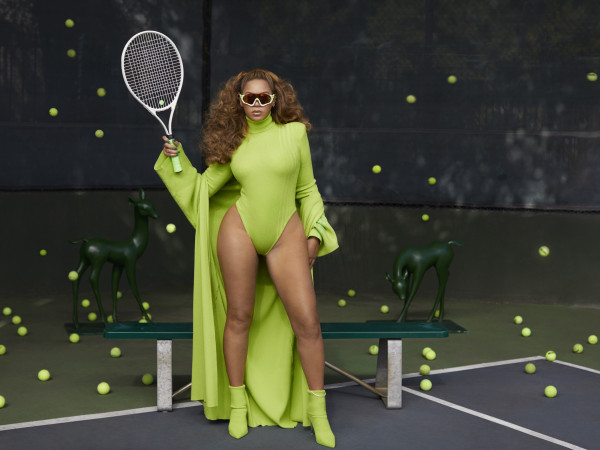 Ivy Park
Queen B is back with yet another jaw dropping Ivy Park collection and it's all about self expression. The Halls of Ivy is the fifth collaboration between Beyonce and Adidas and as per usual it's set to be a sell out. This collection explores and expresses a higher power of learning that comes from finding your own voice. The vibrant colour palette takes centre stage, paired with bold silhouettes and sculptural tailoring making for a statement of fierce individuality.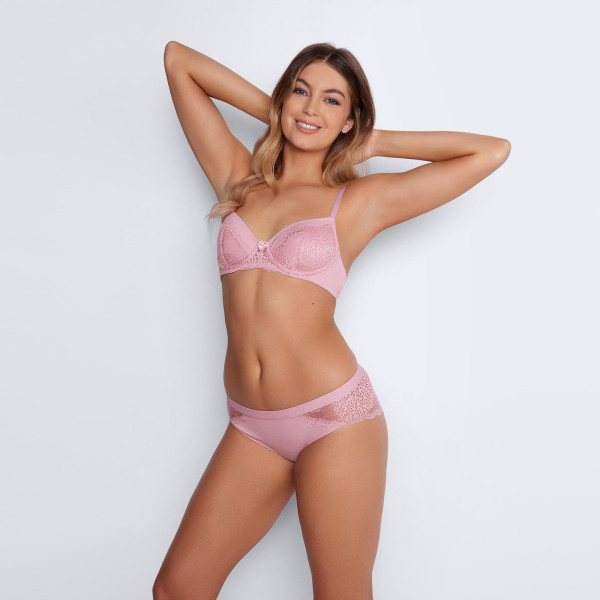 Bendon
Go-to lingerie brand Bendon has just announced the launch of their newest collection, Conscious Simplicity. This is the brand's first sustainable collection made from recycled materials including recycled nylon from fishing nets. Bendon is on a mission to create products that not only make you feel and look good but that also reduces their overall environmental impact.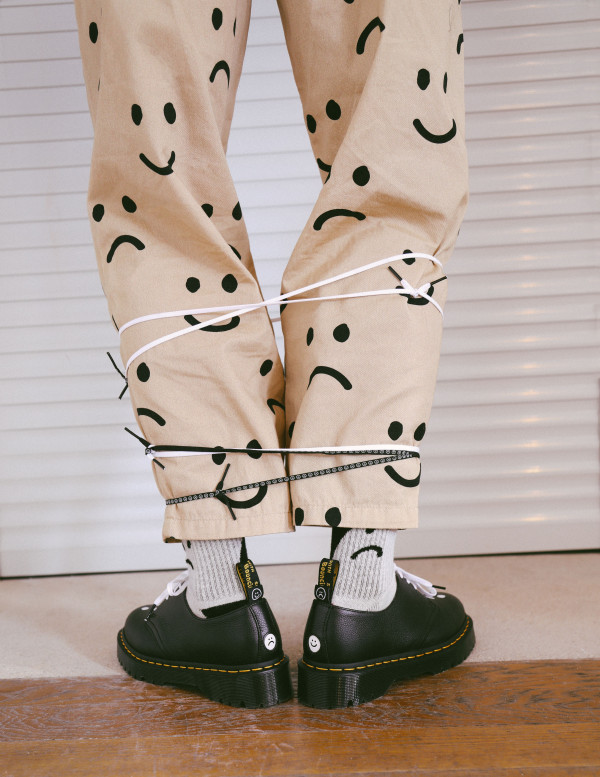 Dr Marten X Lazy Oaf
British fashion powerhouses Dr Marten and Lazy Oaf have partnered together again for their fourth collection and it's even better than the last. Both brands share a mission to maximise self-expression which is shown through the design of each shoe. With customisable elements and Lazy Oaf's distinct Happy/Sad motifs the collection encourages the wearer to choose their mood and adapt their footwear to match.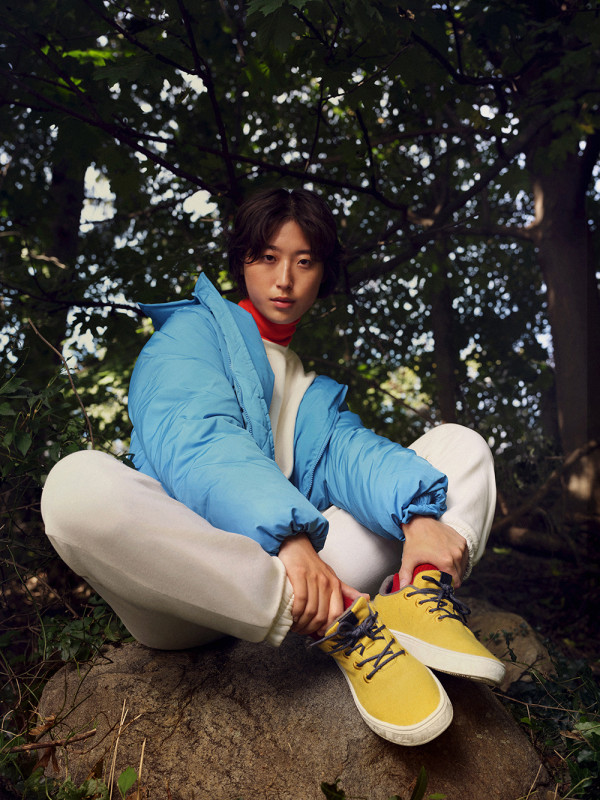 YY NATION
Enter the local footwear brand on a mission to disrupt waste in the industry with sustainable sneakers for all genders. YY Nation offers four casual sneaker styles made from natural, sustainably sourced materials like pineapple husk "leather", NZ Merino wool, bamboo, sugarcane and recycled rubber. By incorporating classic designs which are not only timeless but also discourages waste, each silhouette can be easily worn every day or dressed up to wear out.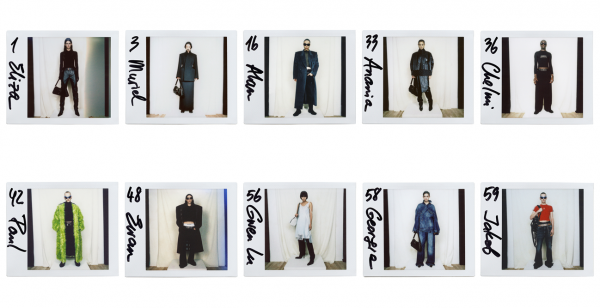 Balenciaga
The Balenciaga Fall 22 presentation comes in the form of a message from the past about what could have been and never was. Titled 'On The Lost Tape' this collection sees pieces characterised by the people and things that defined this late-90s era. this season with 89.6% certified sustainable plain and printed ready-to-wear fabrics as well as pieces of upcycled leather used in garments and accessories.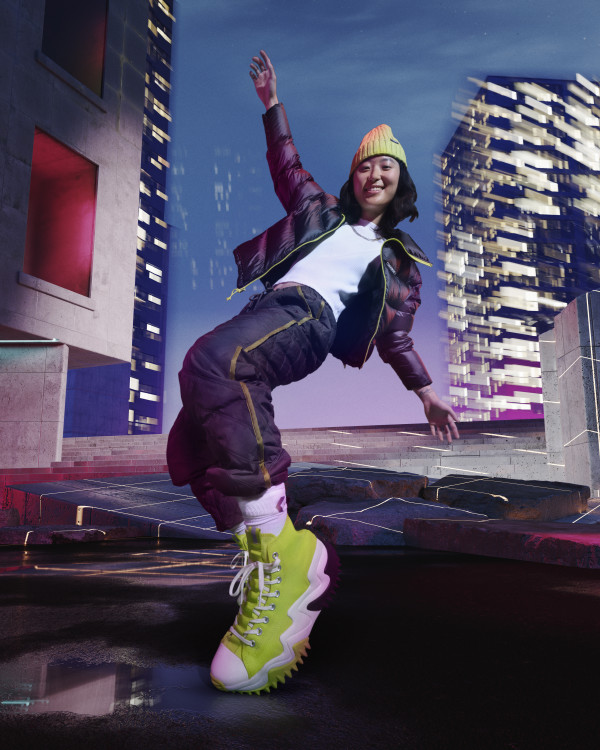 Converse
Converse continues to break convention and explore new lines of its design language with this season's hottest shoe the ​​Run Star Motion propels the brand forward into a new age of street style. Reflecting the energy of city streets, the Run Star Motion's playful and distorted lines are built for future movement. Reimagined from the inside out, the elevated stance and lightweight CX foam midsole brings next-level comfort to every stride whilst the nylon outer fabric complete with contrasting hues and iconic star detailing will stop traffic and get you the attention you deserve.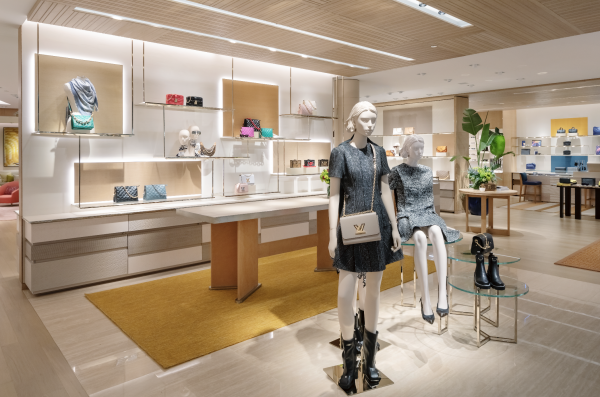 Louis Vuitton
Louis Vuitton has landed in Newmarket and it's a show stopper. As an ode to the iconic fashion house's 'savoir-faire' and 'Spirit of Travel', the Newmarket store is inspired by the architectural genius of Peter Marino. Famed for his known integration of art within architectural design, the American architect is widely credited for redefining modern luxury. A collaboration between Marino and Vuitton can only mean one thing, the Newmarket store is sure to be nothing short of jaw-dropping.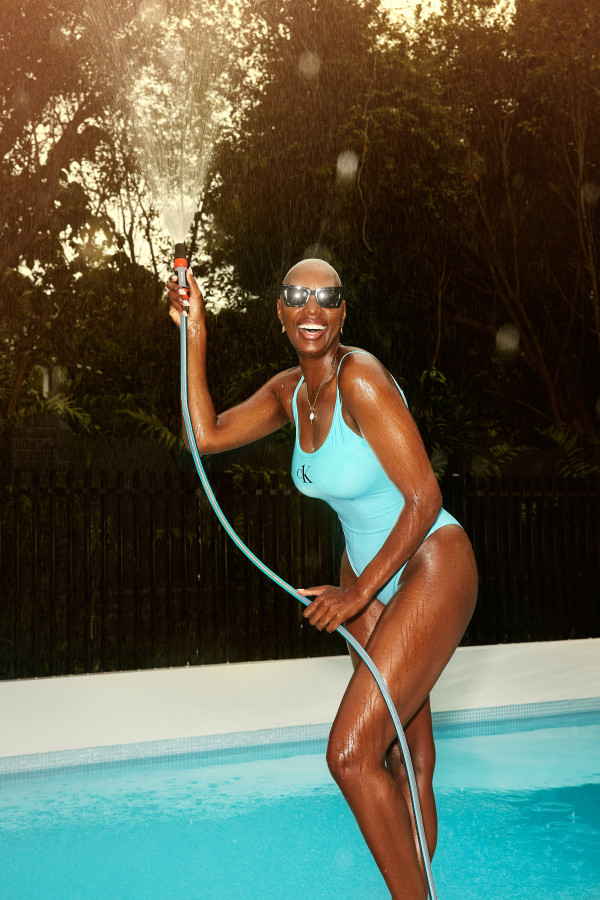 Calvin Klein
Just in time for summer, Calvin Klein is making a splash with a new swimwear collection and it's hotter than our up-and-coming social calendar. Their latest swimwear collection is no exception, bringing us bold colours, classic lines and the iconic Calvin Klein designs we know and worship.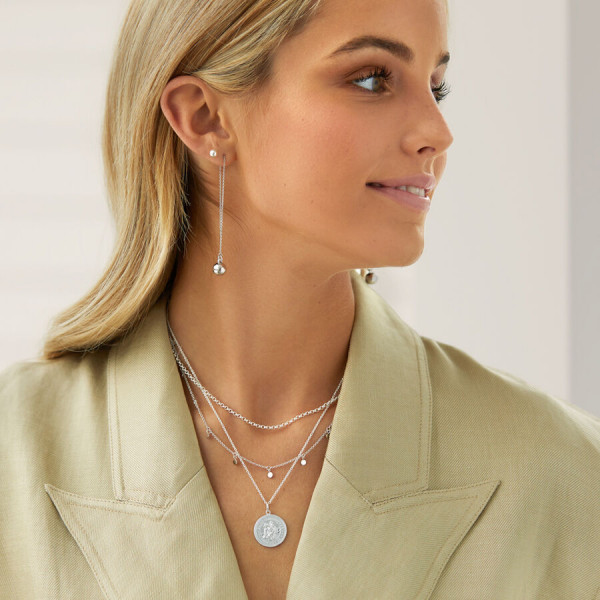 Michael Hill
The latest Michael Hill collection combines timeless design and uncompromising attention for a wearable celebration of love to eternally treasure. Whatever the gifting occasion, prepare for a chorus of oohs and aahs on opening, proving the best gifts really do come in small boxes.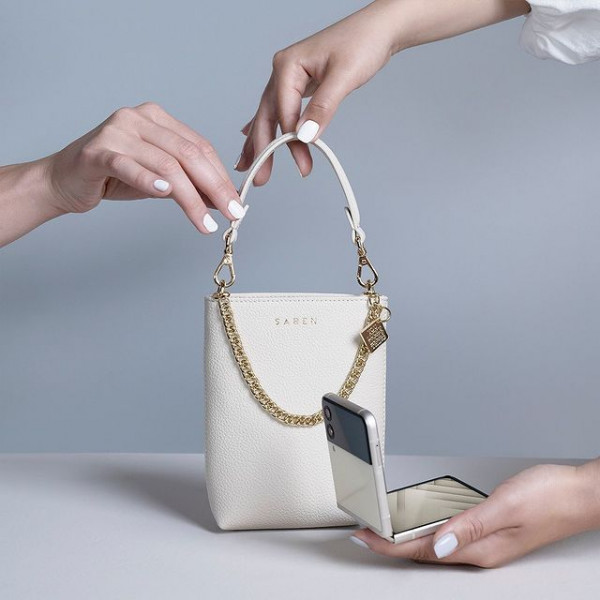 Samsung x Saben
Samsung and Saben have partnered together to create the perfect bag for the upcoming summer festivities. Meet 'Sarah', a limited edition mini leather handbag for the new Galaxy Z Flip3. The unique foldable design offers a new way to work, watch and play, creating a powerful experience like no other. Available in four trendy colours— Cream, Green, Lavender, and Phantom Black— the Z Flip 3 boasts a sleek and compact design which fits perfectly in small pockets or bespoke 'The Sarah' Saben handbags.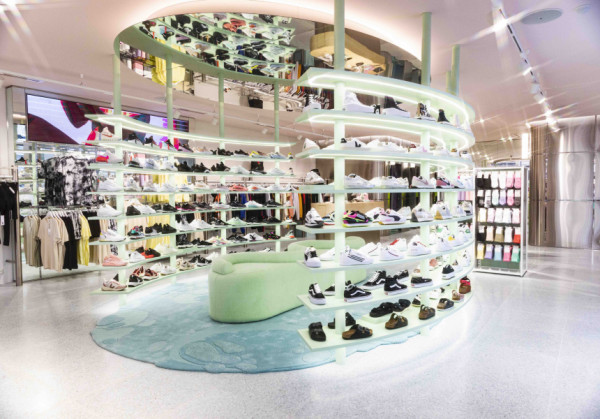 Stylerunner
Stylerunner has opened its biggest store yet right here in Auckland's Westfield New Market. Widely acclaimed as the ultimate destination for active lifestyles, the Australasian retailer delivers the freshest trends in women's athleisure. From large global brands like Nike, PE Nation, Adidas and Reebok, to emerging local labels like Joah Brown, Exie and Bala, STYLERUNNER houses more than 60 brands from around the globe. Whether you're a gifted athlete or an athleisure aficionado, there's something in store for everyone.