Four ways to spend $300 on STORM's new Cherry Bomb II Spring collection
What do you get when you mix colours of a mood palette with a dash of edge? That's right, STORM.
The New Zealand label welcomes their stunning Cherry Bomb Spring II collection to the shelves, and we have found a way to pick and mix a get-up for this season's wardrobe for under $300.
Here's four outfits that will be sure to make your hangers happy this Spring:
Vibing the vintage tee
A simple rock band tee meets a classy pair of pants in this daring duo. The midnight blue Stud Mix Pants inherit Storm's signature style of ice-cool shades, and have proven to suit any style of top whether a basic tee or an evening shirt. Snatch yourself up this courageous combo and redefine the meaning of streetwear.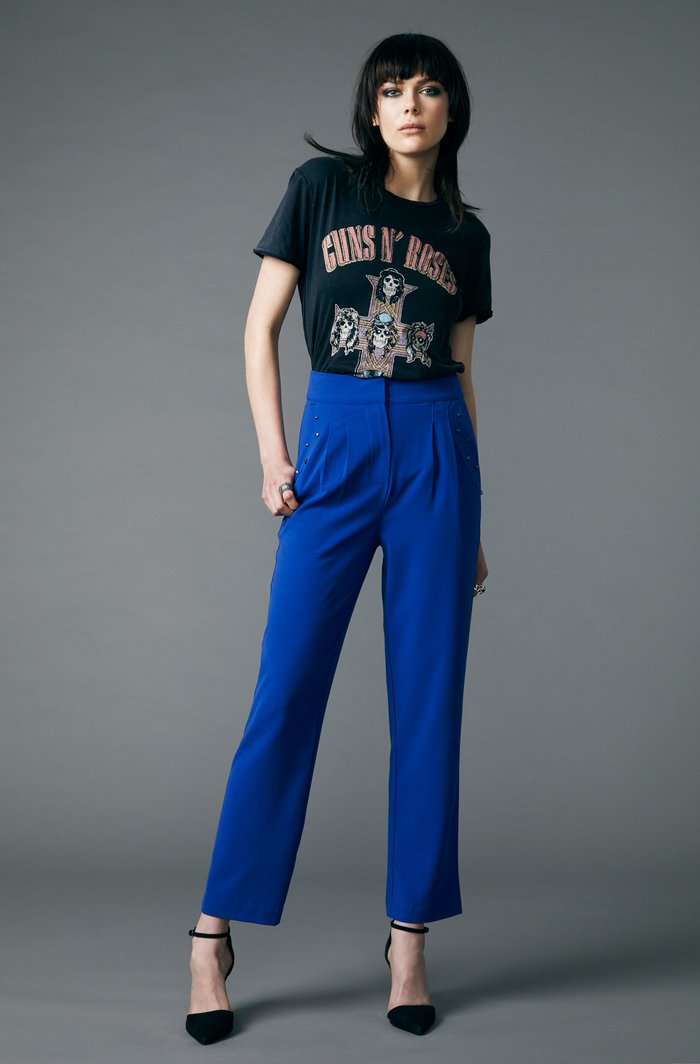 PAIR IT WITH:
Stud Mix Pants - $189
Regular Vintage Tee - $99
Satin and studs
This luxurious satin shirt is an essential for us women. Ideal for the working day or a night on the dancefloor, this versatile number can fix any fashion SOS. Grab your favourite pair of jeans out of the closet and wrap yourself up with the Round The Bend Studded Belt. Voila, and ready for any occasion!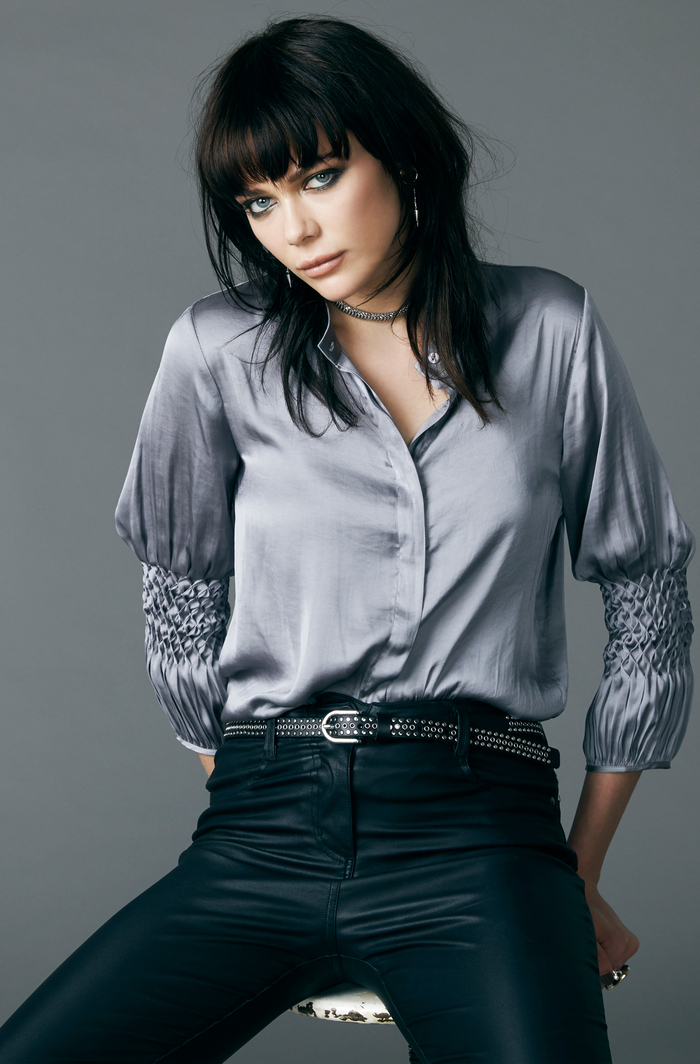 PAIR IT WITH:
Short Straw Shirred Sleeve Shirt - $189
Round The Bend Studded Belt - $119
Be bold and brilliant
This gorgeous garment screams Spring! Wear this happy colour and take the spotlight away from the fluorescent sun. The elegant drape sleeve ruching and open shoulder detail create a perfect feminine look. Pair with some slip-ons or street sneaks for a soft look, or channel your inner grunge with some black ankle boots.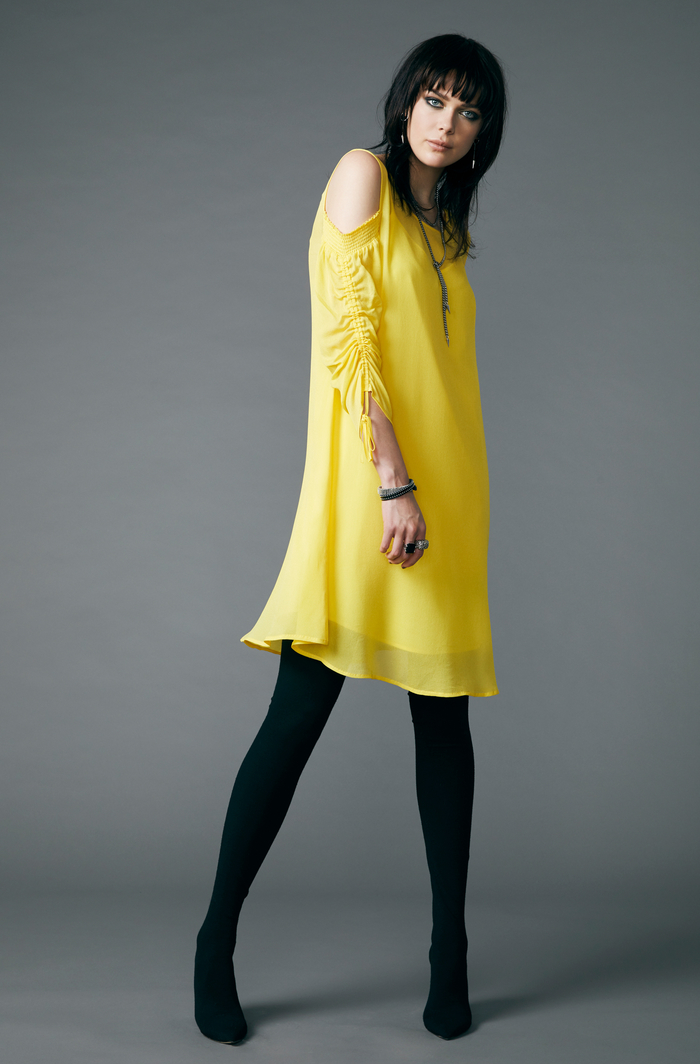 Ruched Sleeve Dress - $269
The essential playsuit
I think we can all agree that the playsuit is an absolute must-have heading into the hot temperatures of Spring and Summer. The freedom of wearing a connected combo of shorts and shirts is a blessing… comfortable and classy? Yes please! Grab this get-up now!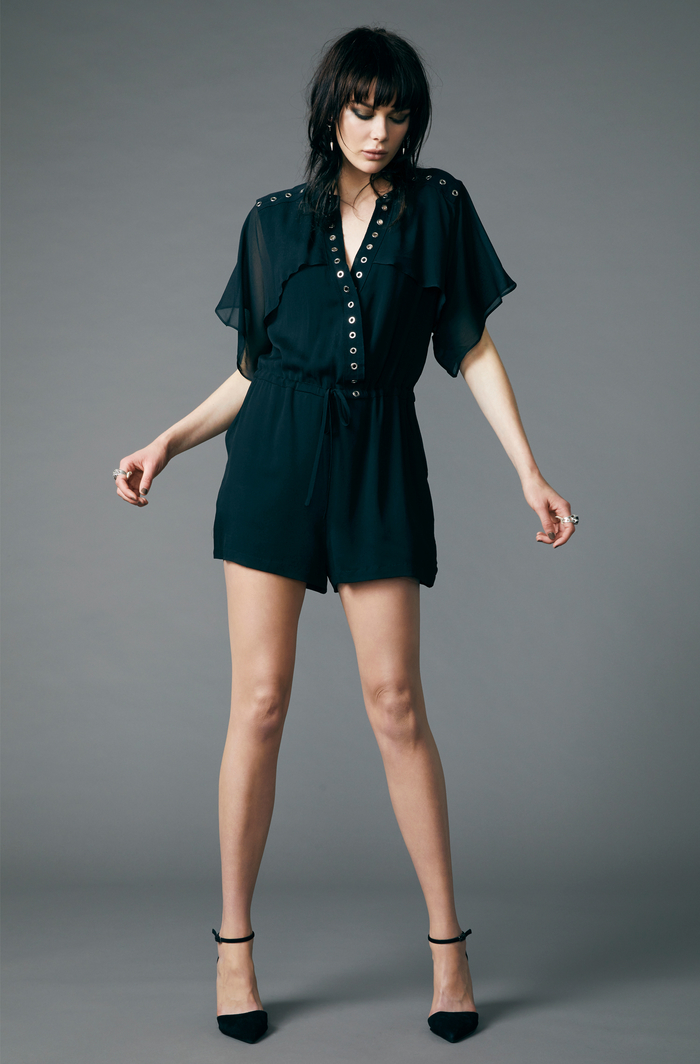 Stud Mix Jumpsuit - $249
Head here for more, and check out more from the stunning range below!
[rev_slider alias="stormcherryblossom"]