We've got your Our:House Summer:fest outfit sorted!
It's time to bring out your sequins, sparkles and feathers because the first festival of the summer is fast approaching! Summer:fest will take over Mt Smart Stadium this Saturday 2nd December, celebrating the first Saturday of summer with an insane show featuring house music legend deadmau5 along with a lineup of epic proportions including Showtek, Kilter, Throttle, Cymbol, Sweet Mix Kids, Tim Phin and many more! Grab your tickets here: bit.ly/OurHouseSummer
And check out all the event details here: bit.ly/SummerFestRSVP
In order to get prepped for this awesome summer party, we're looking to our favourite overseas festivals to get some outfit inspiration. Whether you're a neon glitter goddess or a Falls Festival-inspired bohemian, we've got your festival look covered.
Coachella Cowgirl
Take a leaf out of Alessandra Ambrosio's book and go for a western inspired outfit. We're talking denim cutoffs, fringed anything, cowgirl booties, neckerchiefs, a great leather or suede jacket and a show-stopping, wide-brimmed hat.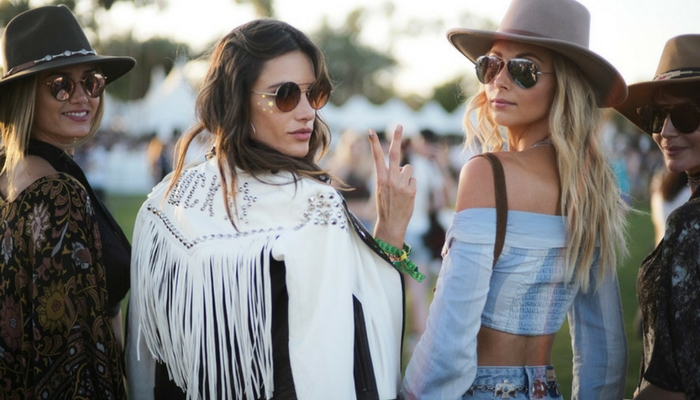 Glastonbury Glitterbug
Our English counterparts know how to party and Glastonbury is no exception. Glastonbury style is distinctly British, usually incorporating florals, Hunter boots, a great headpiece and lots of glitter. Glasto-fy your look by wearing a cute mini or shorts with boots, a denim jacket, flowers in your hair and glitter, well, everywhere.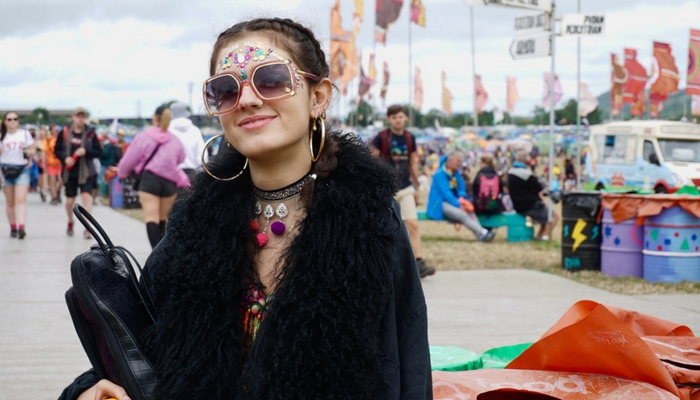 Burning Man Bonanza
When it comes to Burning Man festival, held annually in the Black Rock Desert of Nevada, anything goes. And we mean anything. From Mad Max inspired costumery to ski masks, sequins, multicoloured hair and even complete nudity, Burning Man is no holds barred when it comes to festival dressing. Unleash your inner desert diva with a sequined bra, ballerina tutu, feather headdress and a badass braid.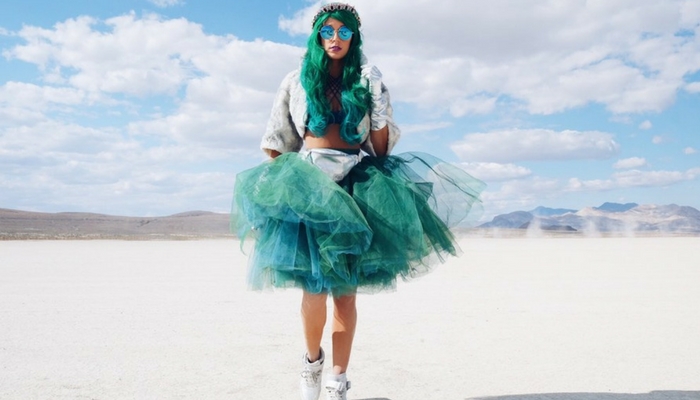 Falls Festival Gypsy
The first thing that comes to mind when we think of Falls Festival is: Spell and the Gyspy Collective! The bohemian brand from Australia's Byron Bay can be seen on many a festival goer at Falls. Paisley prints, kimonos, headscarves, long beachy waves and lots of gems are the way to go to copy this festival look.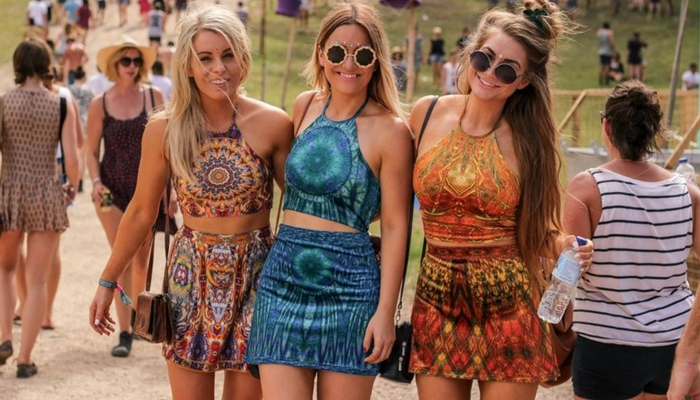 Eclectic EDC
EDC stands for Electric Daisy Carnival, a huge dance music festival held annually in Las Vegas. The EDC look is all about neon, neon and more neon! Bring out your brightest fluoros and team them with lots of accessories. Don't hold back!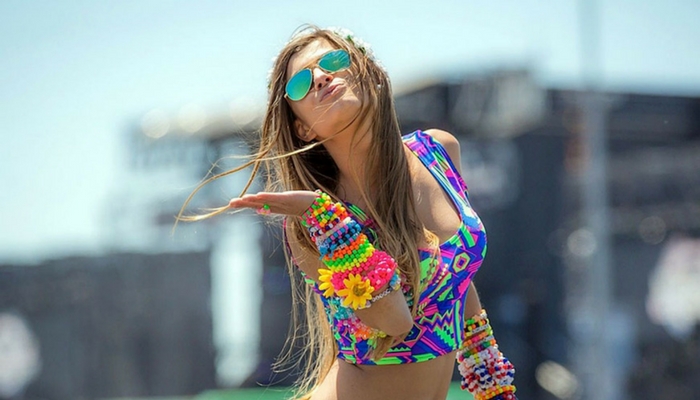 We're looking forward to checking out everyone's festival style this Saturday 2nd December at Summer:fest. Last minute tickets are available, here. Doors at Mt Smart Stadium open at 2PM and close late. For all other information about Summer:fest, visit the Our:House website, here.
Check out some more of our favourite looks, below:
[rev_slider alias="summerfestfashion"]