Run don't walk: H&M's latest designer collaboration has just dropped in store
Since 2004, when H&M first teamed up with belated Chanel frontman Karl Lagerfeld, the Swedish retailer's designer collaborations have been met with global sell-outs. Consistently praised for bringing "couture to High Street", the limited edition capsules bring price-accessible versions of coveted designs to the world, while remaining true to the designer's aesthetic. From Balmain to Isabel Marant to Alexander Wang, pieces are so sought after, H&M has notably put limits in place on previous collections.
Remix is excited to reveal the latest designer collaboration landing in store today: Simone Rocha x H&M.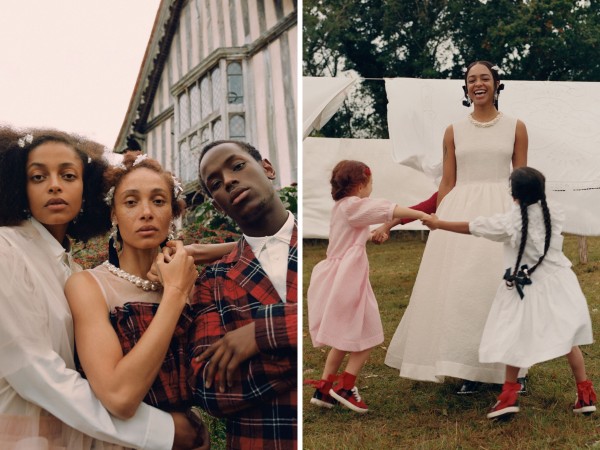 Finally, New Zealanders will be able to get their hands on a taste of the London-born designer's visual masterpieces. Think: cloud-like silhouettes, high voltage colour, pearl detailing and puffed sleeves.
The launch event
In respect of current social-distancing guidelines, both H&M and Simone Rocha decided to forgo an in-person launch event, instead embracing the opportunity to create a truly, one-of-a-kind experience. Ann-Sofie Johansson of H&M describes the contemporary launch as, "a very new take on a fashion party or runway show."
Determined to honour the collaborative collection in an imaginative and artful manner, there will be a pop-up book AR experience in partnership with famed British artist Faye Wei Wei.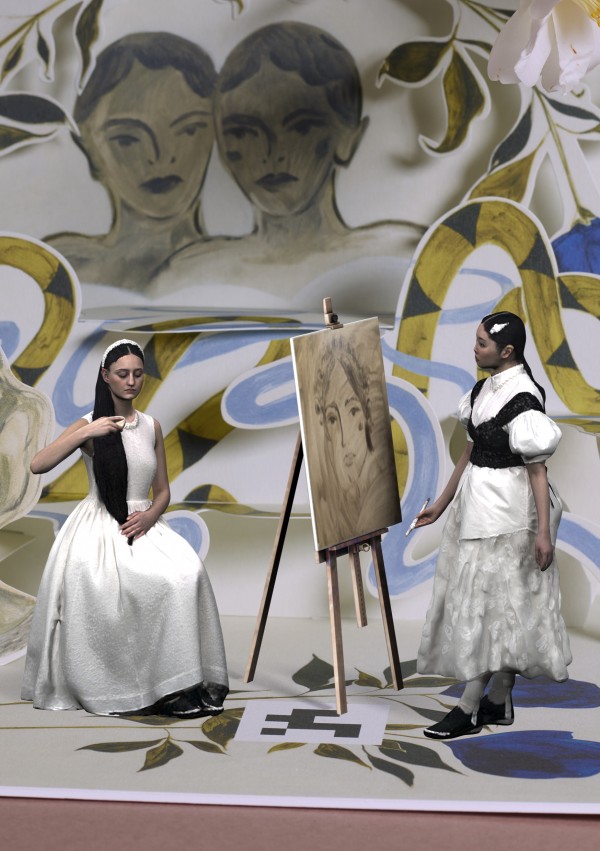 "This is one of the most innovative events we have ever created here at H&M. The collection truly comes to life with the help of AR." adds Johansson.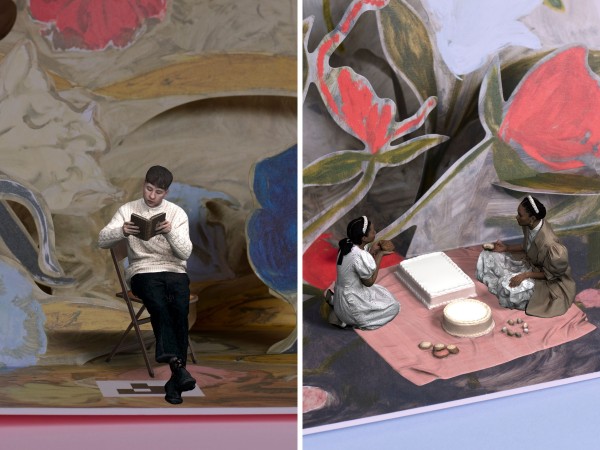 The cast featured in the pop-up book are a diverse group of dynamic individuals, reflecting the broad reach of Rocha's work. It includes actors Helena Bonham Carter, Rowan Blanchard and Barry Keoghan, alongside Royal Ballet Principal Dancer Francesca Hayward and model Kaia Gerber, plus more.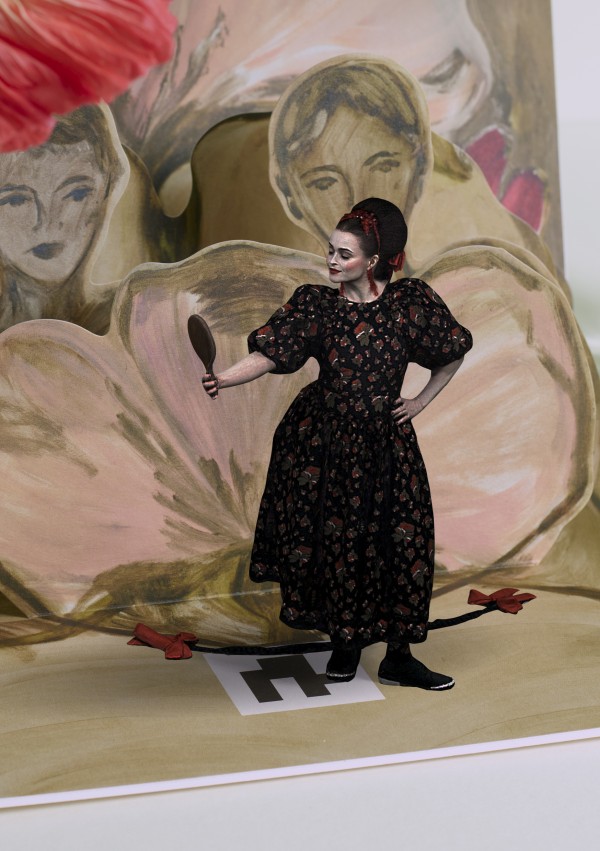 The wide array of talent - encompassing talented musicians, actors, dancers and models – highlights the scope of the collection. It's the first time Simone Rocha has offered a full wardrobe for the family including womenswear, menswear and childrenswear.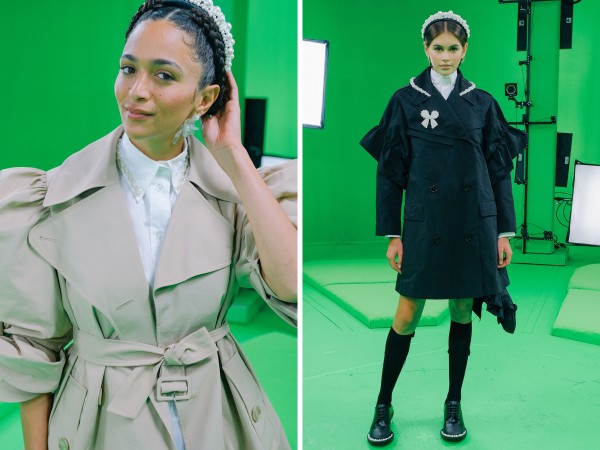 Behind the scenes of the AR pop-up book launch with Laila Gohar and Kaia Gerber
The collection
On what you can expect from the collection, Rocha promises the design codes we've come to know and love.
"To be honest, it was really emotional going through all the pieces — it was a wonderful chance to reflect on seasons I was especially proud of, and to revisit collections that felt like milestones, and little gems of ideas that we maybe didn't push as far as we wanted to the first-time round."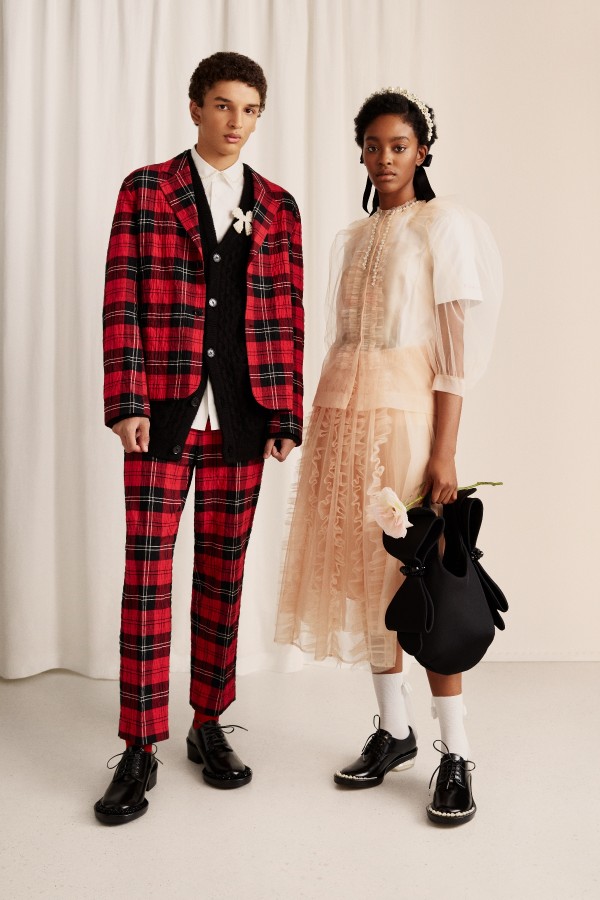 "The archive is so important to the way I work as a designer anyway. We are not a brand that abandons ideas each season — we often look back on past propositions or continue to evolve a silhouette, or shape," explains Rocha.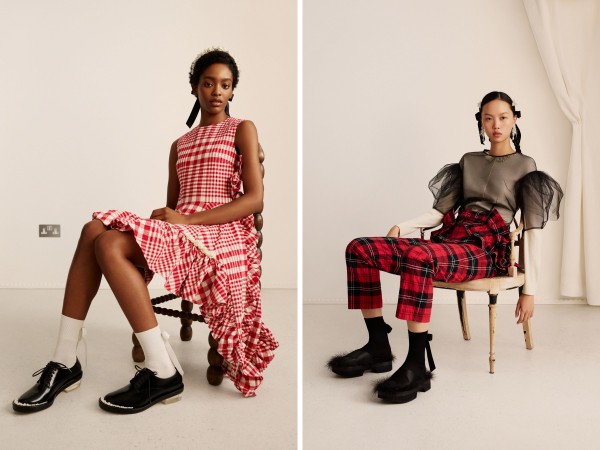 Notable pieces fans of the brand will want to snap up include delicate tulle dresses, tartan tailored pieces, beaded shirting, cable knits and signature accessories like sparkling jewellery and pearl-embellished shoes. The entire range comes in Simone Rocha's identifiable and poetic colour palette that mixes cream, pink, red and black.
The collection serves as a love letter to both long-time Rocha's enthusiasts and those new to the brand.
"My approach at every stage of the design process was to remember that for some this would be an introduction to Simone Rocha, a chance to enjoy the brand for the first time, while for others this will be a chance to recall the history of a brand that they have followed for a while. Maybe they will be able to buy a version of a piece that they missed the first time, or a piece they always wanted but didn't get. Through H&M, they will be able to access a new, timeless, special piece to mix in with their existing items from past runway collections. I really hope there is something for everyone — every woman, every guy, the whole family," says Rocha.
Scroll on for a selection of collection highlights...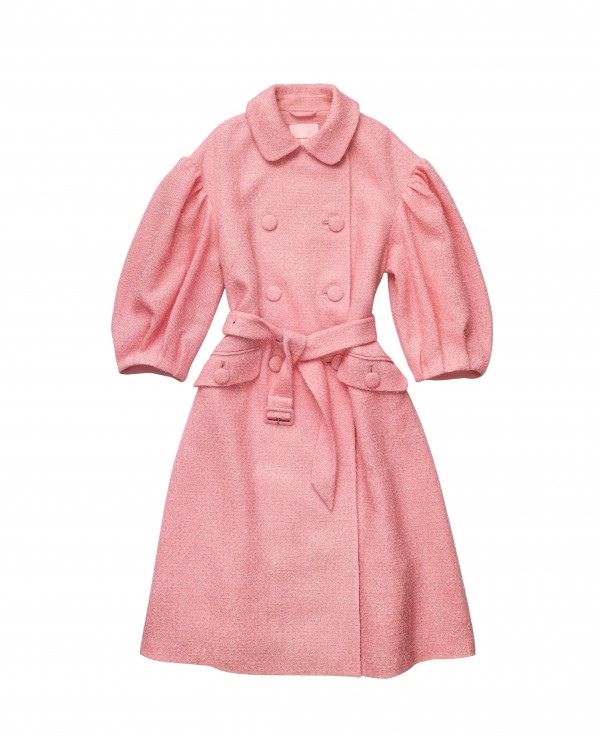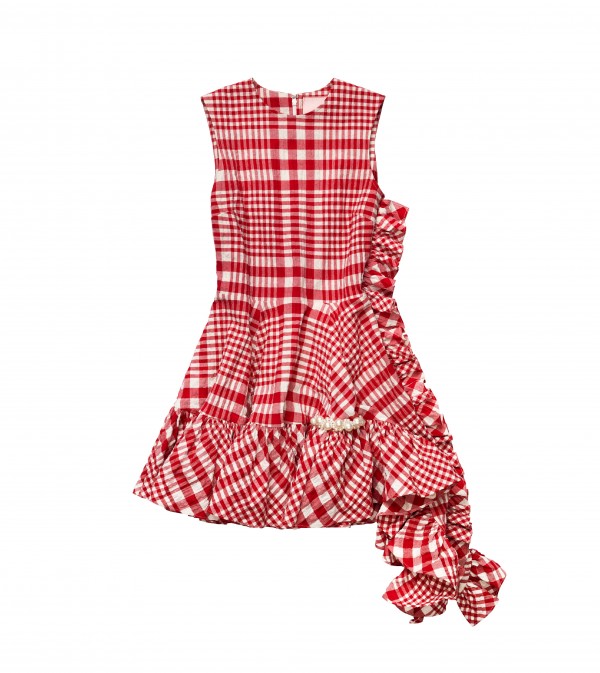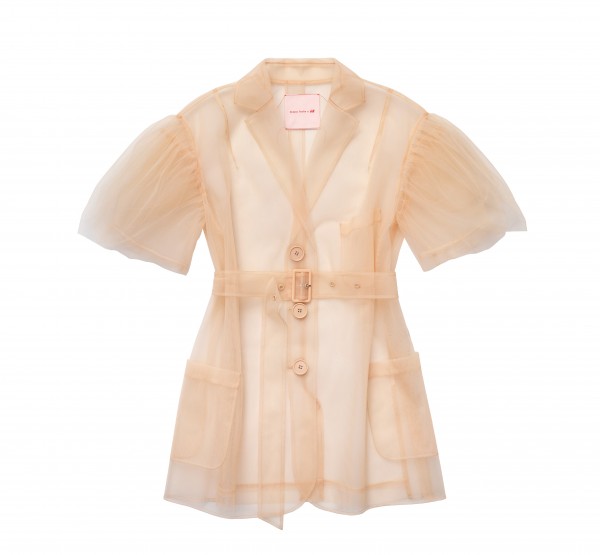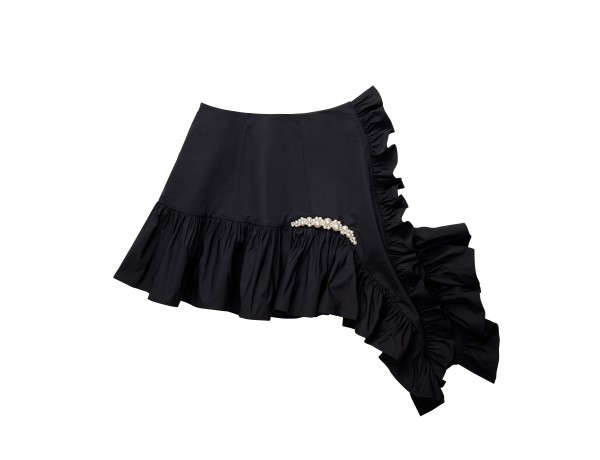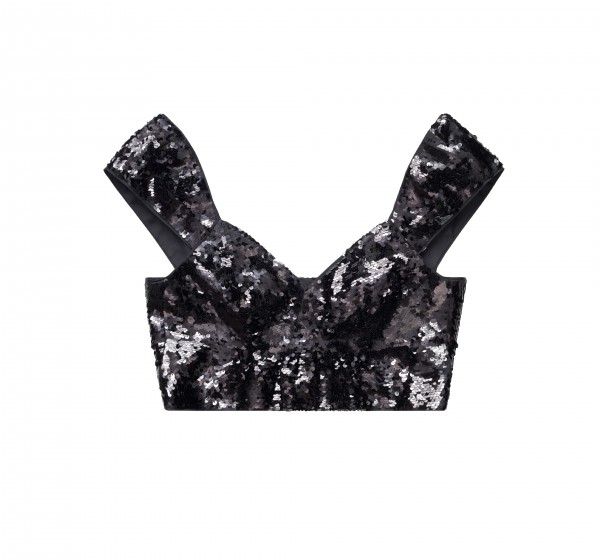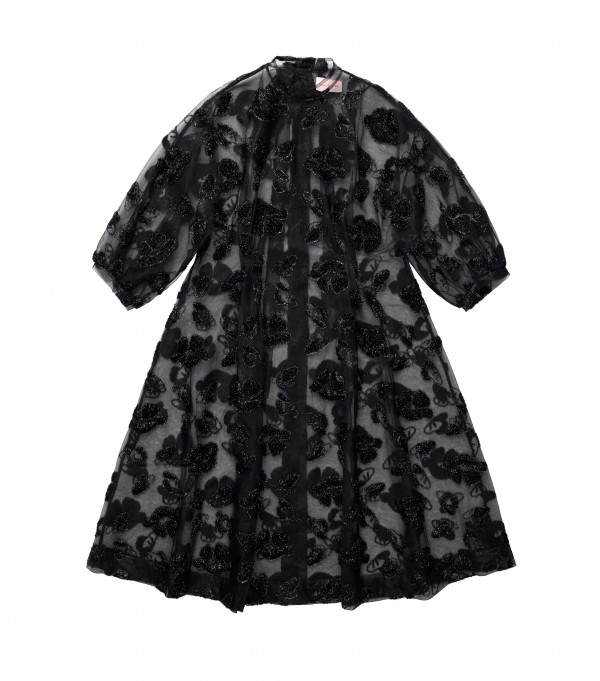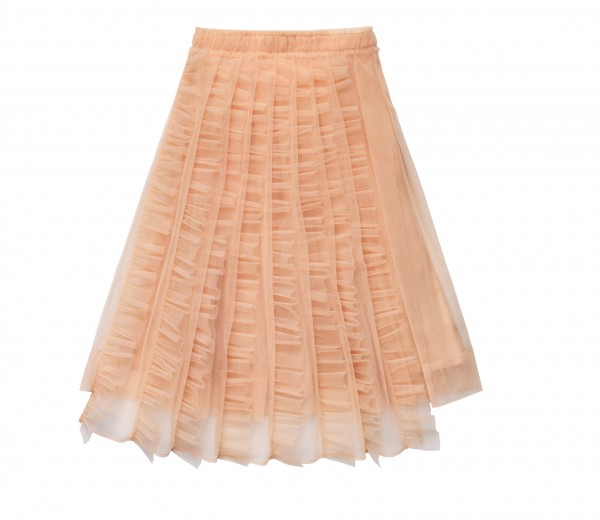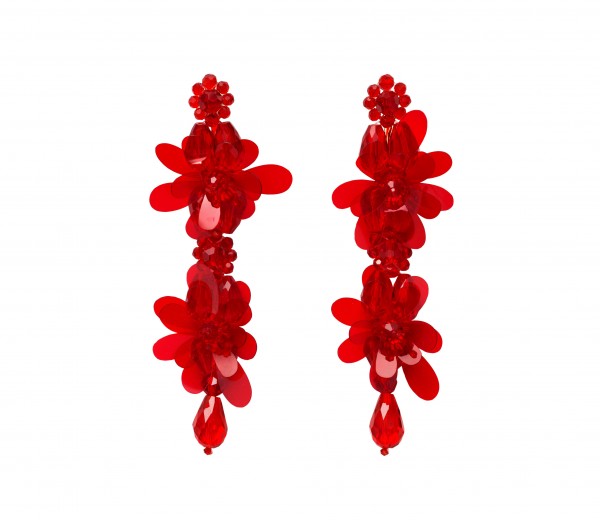 As with all H&M designer collaborations we predict the Simone Rocha x H&M collection to be equally in demand. We suggest pre-emptively noting what pieces you're after before you (swiftly) make your way to store…now.
The Simone Rocha x H&M collection is available at H&M Commercial Bay now for a limited time.