Happy Birthday Gucci, Love Balenciaga.
Move over Louis Vuitton x Supreme, there's a new collab in town that has fashion enthusiasts going crazy. Think: two major luxury brands, riding hats, and those iconic "sock boots."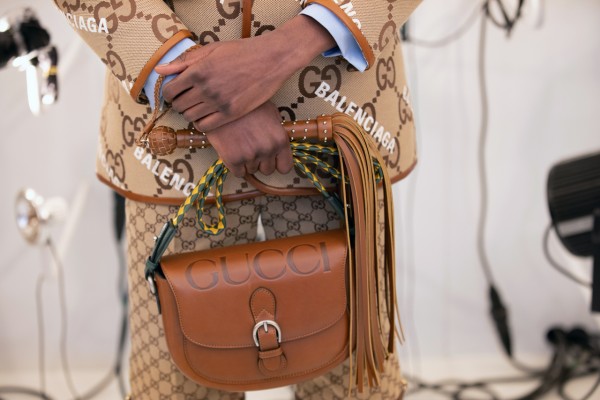 To mark the iconic, Italian brand's 100th birthday, Gucci is celebrating the only way they know how….through overwhelming extravagance. Titled Aria, the collaboration is a celebration of iconic heritage and exciting futures for both Gucci and Balenciaga.
Influential in their own right, by no means do they need an introduction, this collection sees two fashion houses, Gucci and Balenciaga, merge to create a blockbuster collaboration.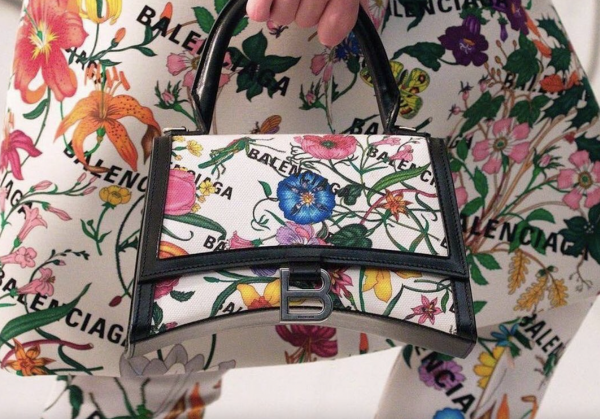 Gucci Creative Director, Alessandro Michele, describes this collection not as a collaboration as such, but as a "hacking lab." A collection of looks inspired by Gucci's predecessor Tom Ford and Balenciaga's brilliant brain, Demna Gvasalia. This merging of influence has created a new genre of luxury that is wildly aspirational and exciting to watch.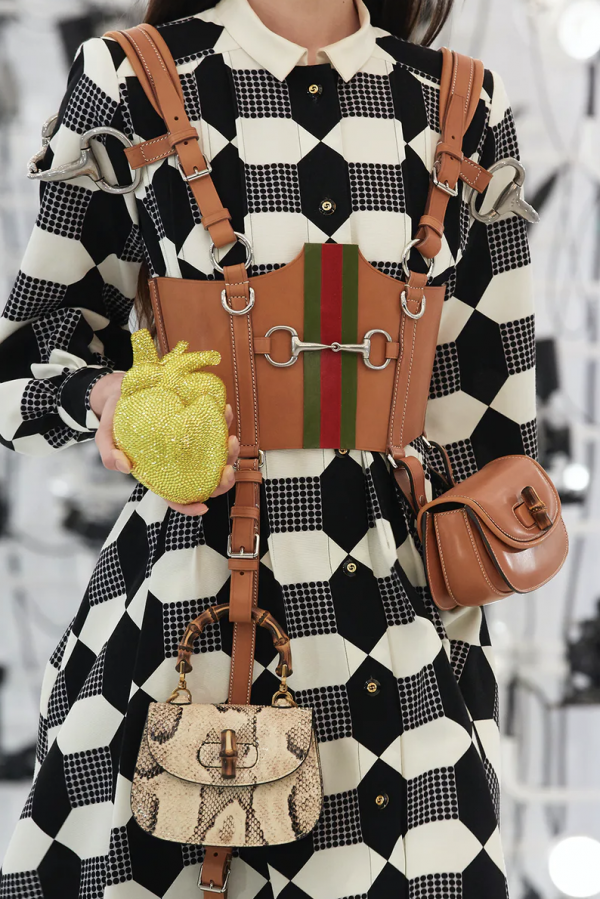 Taking place in London's famed Savoy Club, a homage to founder Guccio Gucci, who started out there as an elevator operator in his early years. We see splashes of classic British excellence throughout the show, effortlessly telling the historic Gucci story. This British je ne sais quoi has been executed in the form of bedazzled riding hats, leather whips and knee-high boots. *Googles "where to get horse riding lessons"*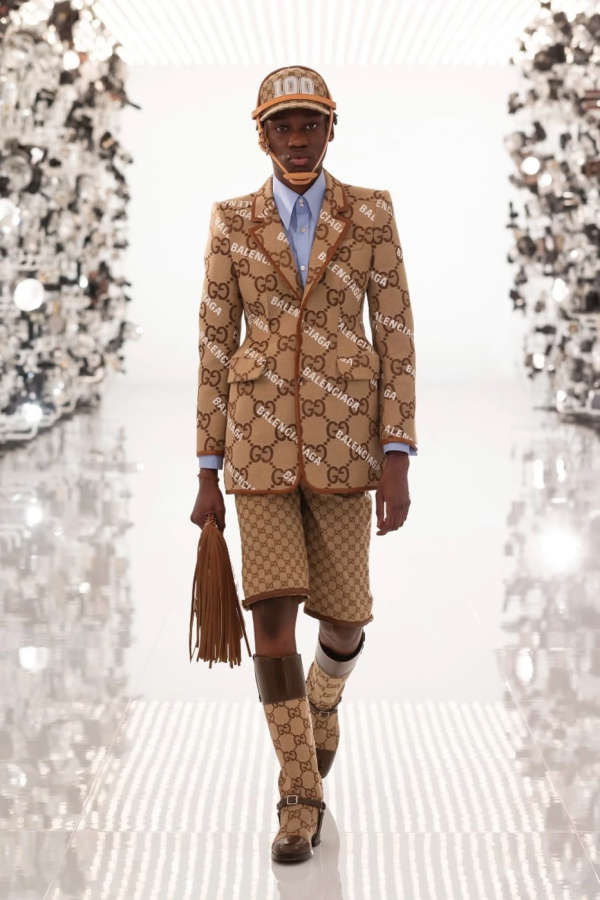 If we hadn't already convinced you to head inland in hopes to find your own trusty steed, then prepare to be inspired. Co-branded blazers, leather harnesses and of course horse-bit loafers that would have Princess Di lining up, make up just a slither of the 15-minute spectacle. Iconic Balenciaga bag silhouettes pair perfectly with oversized faux fur coats and classic Gucci two pieces. And, if you're on the fence about getting a septum piercing, just know a Gucci branded nose pendant will soon be available, ready and waiting to take centre stage on your face.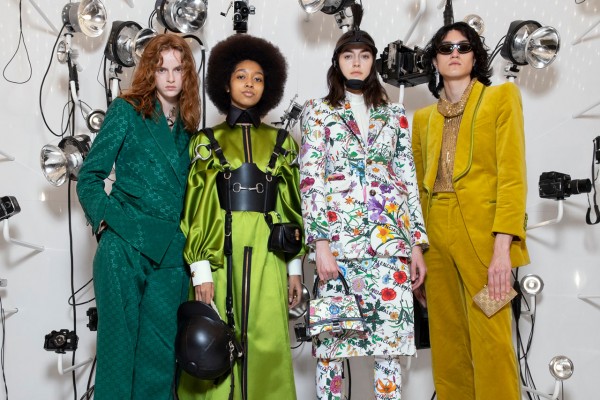 It's hard to wrap up a show like this in just a few hundred words, it's a moment in history that has brought extreme joy to fashion lovers' souls and likely will for coming years.
If there's one thing you do today, please, please let it be watching this creative genius.