Hip-hop heroine JessB's favourite 90s fashion trends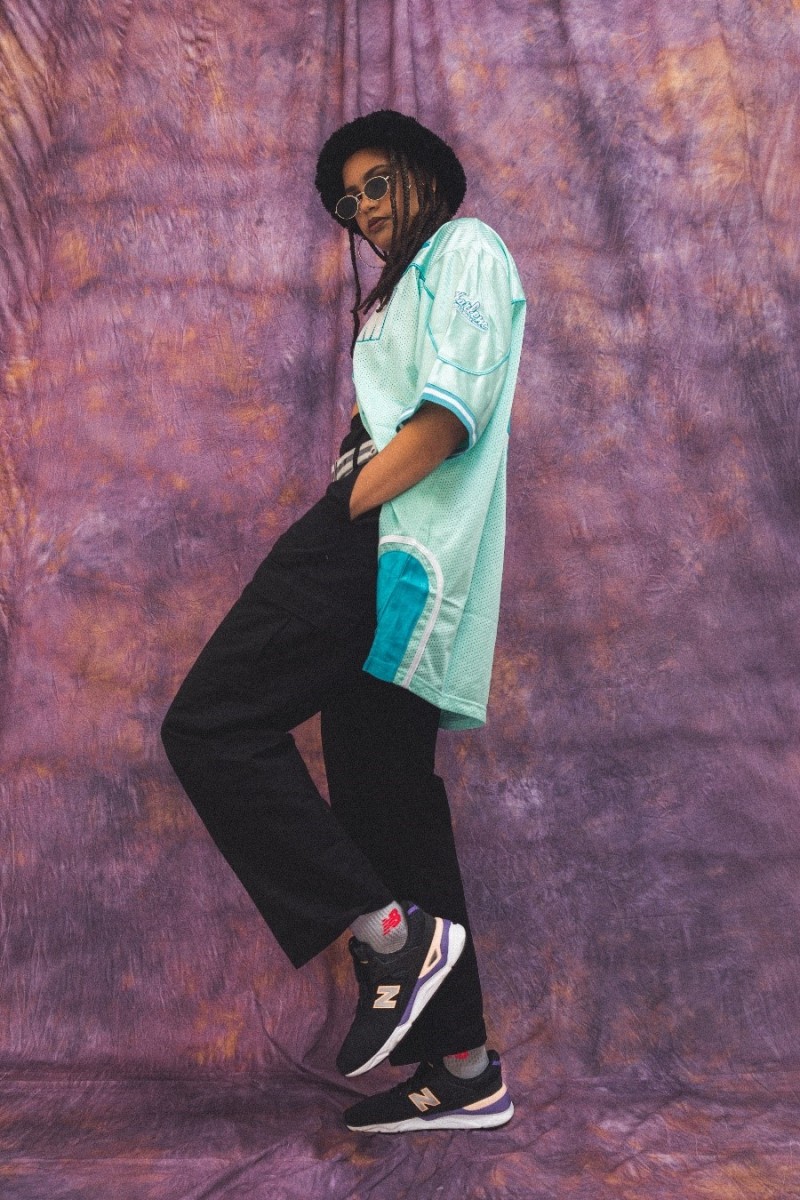 Photography by Matilda Aaltonen

What do you think it was that made the '90s such a great decade?
Hip-hop had been gaining popularity and attention throughout the 80s, but it really started to make its mark in the early '90s. The music and artists that became popular in the '90s have gone on to become legends in the hip-hop scene, and I believe shaped the generation that has come after them.
What's your favourite thing about '90s fashion or style?
My favourite thing about '90s fashion was the incorporation of sportswear brands as part of street style. Hip-hop culture in the '90s largely influenced street fashion of the time, just as it does now, so I love looking back at how artists chose to express themselves. I also love the way in which women in hip-hop wore menswear – mixing baggy jeans with tight crops.
What is it that you love about the ultimate new '90s throwback, the New Balance X-90 sneakers?
Comfort and style are key in any kicks I wear. I love the versatile throwback style and look of the X'90s that can be paired with lots of my outfits, as well as the fact that they're super comfy to wear and move around in. I'm on the go a lot so I don't have time for sore feet.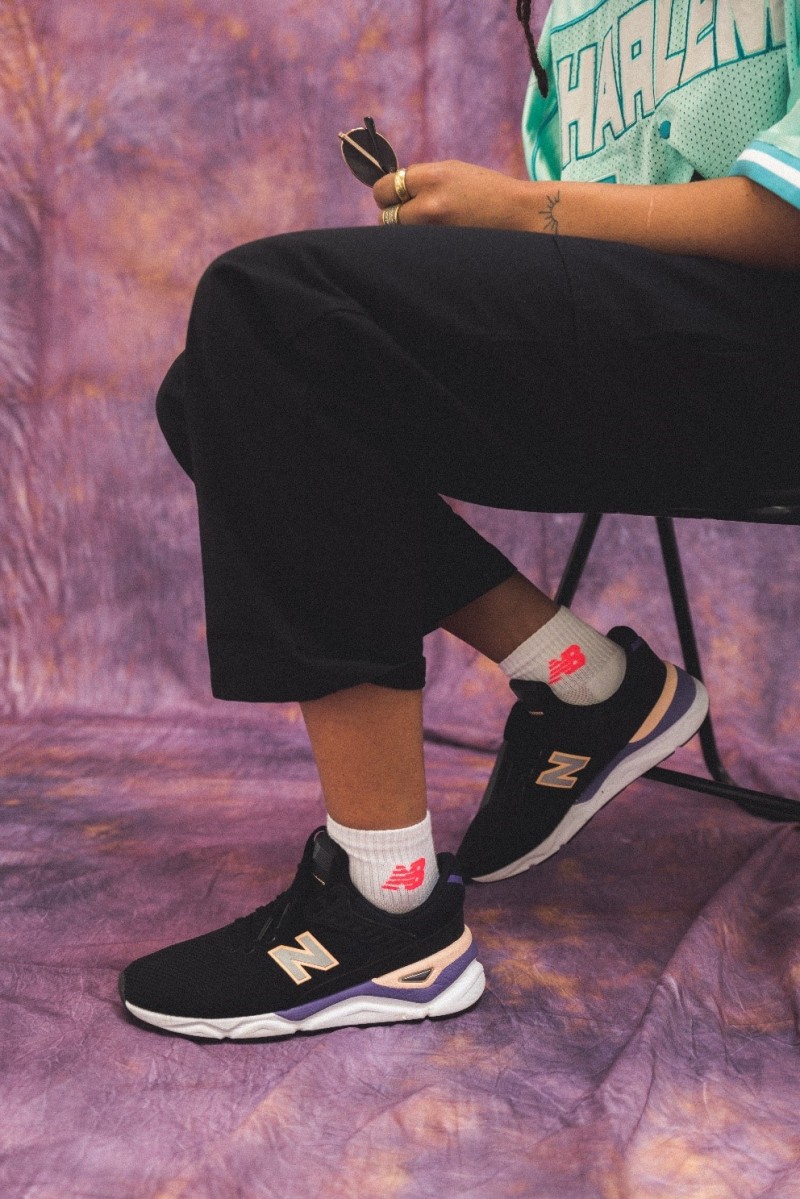 How would you describe your own personal style?
I enjoy incorporating menswear into my outfits and I like matching bold colours and patterns, most of which I source from op shops. I think clothes and fashion are a form of self-expression, so my style changes all the time, borrowing from different eras too.
Introducing the New Balance X-90
Inspired by the 99x series, the New Balance X-90 celebrates the best of what New Balance had to offer in the '90s, with a contemporary flair. Oversized tooling is paired with premium materials, such as engineered knit and laser perforated nubuck, to create a unique juxtaposition with heritage styling drawn from New Balance's rich history of craftsmanship. The X-90 takes inspiration from classic New Balance styles in the 99x series, including the 990v3, 991, 992 and 993. The midsole and outsole tooling mixes current performance technology with original NB DNA to offer a new shape without compromising design, durability or cushioning.