Standard Issue set new standards with their Spring Summer 20 Collection
With the global fashion industry worth around $1.3 trillion in retail sales, it's not hard to come by a fashion label. It is a little harder to come by a highly respected and sustainable NZ designed and made fashion label, working hard towards becoming a zero-waste business.
Standard Issue is that label.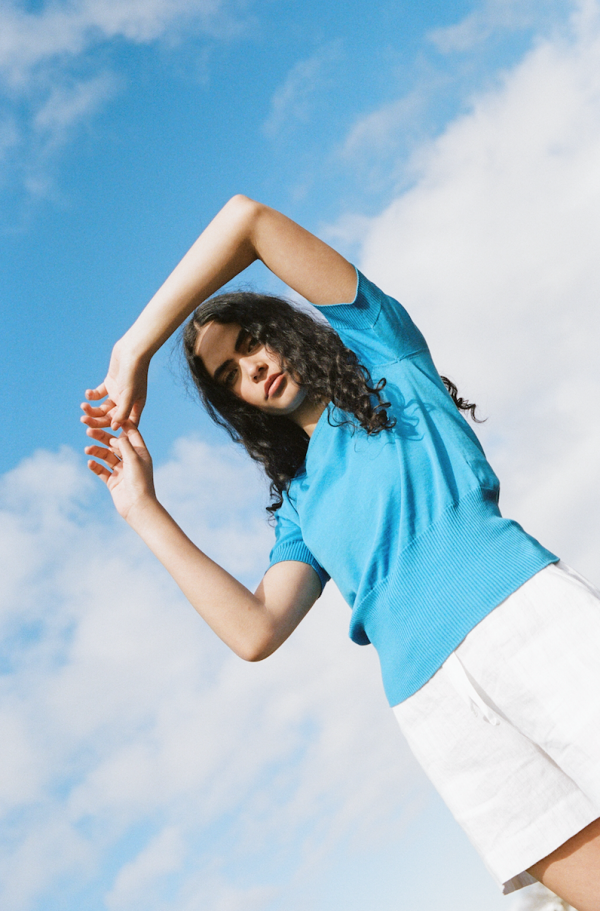 With each range, the knit specialists evolve and their new Spring Summer 2020 Collection is a testament to their high standard of craft and quality. Dreamt, designed and perfected in their Auckland workroom by the local tight knit team of masterful makers over the past year, the range is full of texture and playfulness.
What you can expect in the new SS20 range...
Beloved classics crafted in nature's finest 100% Supima cotton are set alongside abstract shapes and whimsical colours that are sure to welcome the spirit of Spring into your wardrobe.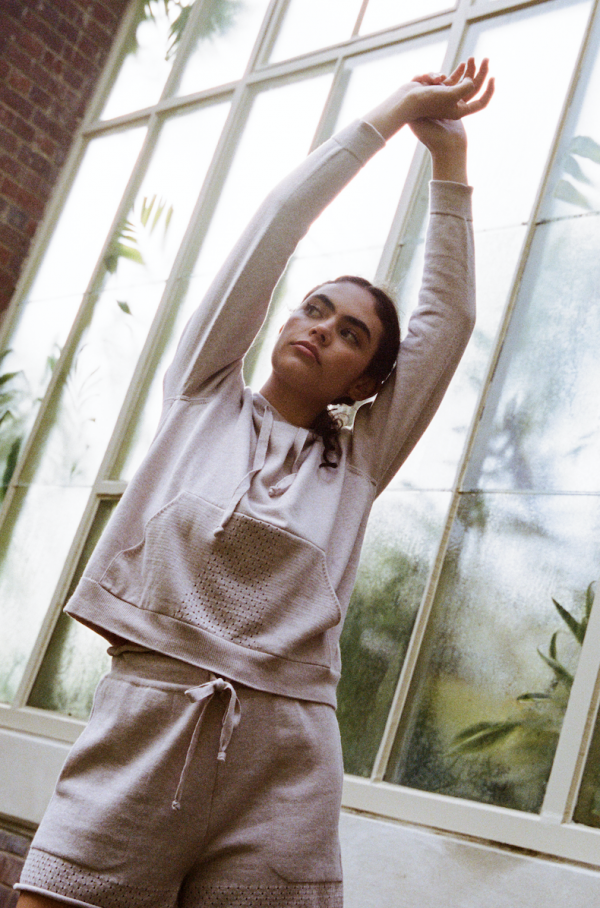 The designers have also reinvented classic silhouettes with linear and deconstructed details, inspired by abstract geometric art and the Japanese art of paper folding, like the Origami Dress below.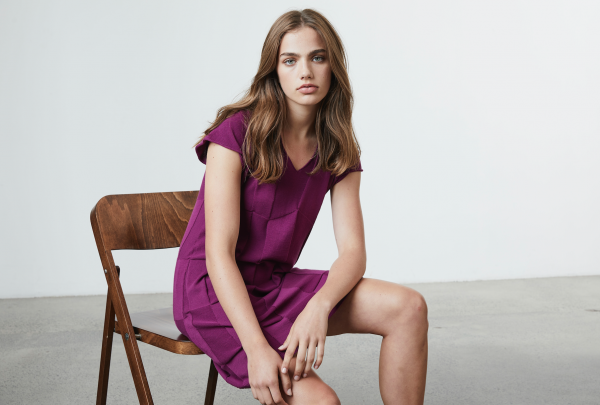 While the textural harmony and playfulness has been brought to life through the use of fold and non-figurative three-colour intarsia knit. And for their beloved classics, a whimsical colour selection provides stand out from past seasons.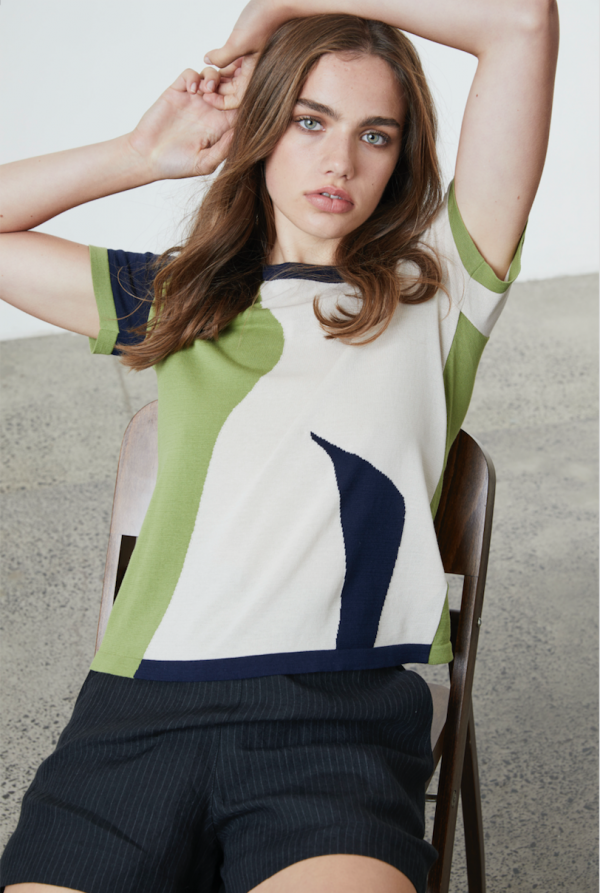 They also have a Recycled Denim Capsule...
Holding their core value of zero-waste at its heart, the new Recycled Denim collection has been created through the use of discarded denim jeans. Old fibres have been re-spun and repurposed to create a distinctive 100% recycled yarn, closing the loop on garments that may have otherwise ended up in landfill.
This is the future of fashion.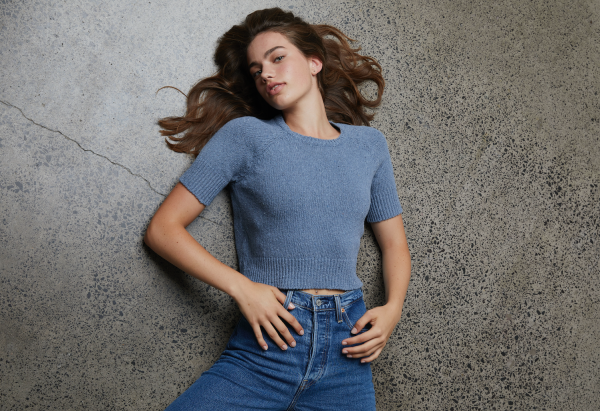 The capsule colour palette of Indigo and Denim offer two true-to-nature hues, retaining the original denim colour, meaning no new dyes or chemicals have been added to the yarn, ensuring water usage is also kept to a bare minimum.
The small imperfections created in this process bring life and texture to the distinctive new season knits. Designed in three versatile styles, each piece has been knitted seam-free with zero waste by their talent team of makers.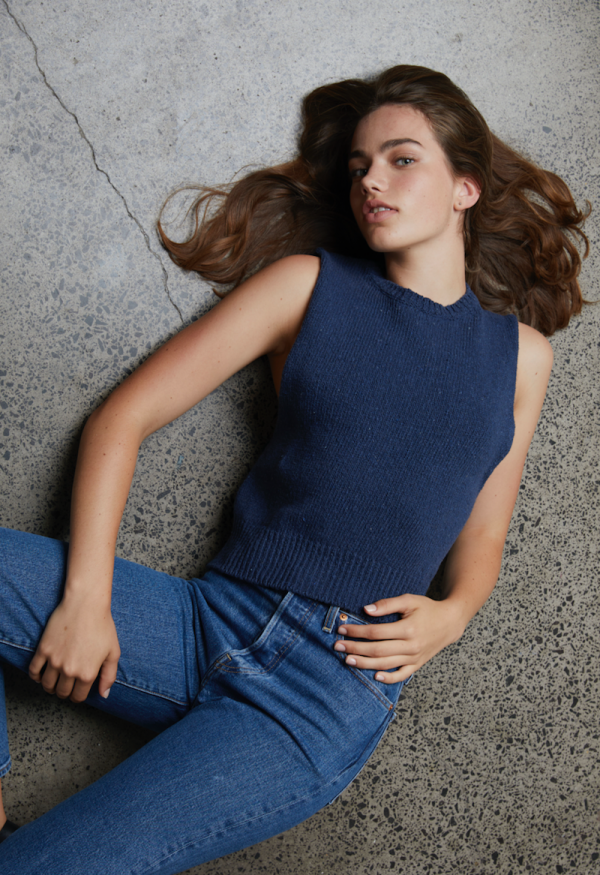 They have also released a Genderless capsule: The perfect solution for partners and friends to share...
Pushing aside the requirement to genderise garments, Genderless instead focuses on comfort, form and a universal fit for all. With the garments complete lifecycle in mind, each piece considers multi-wear between lovers, partners and friends. This season's Kiri collection is made from 100% BCI long staple Cotton.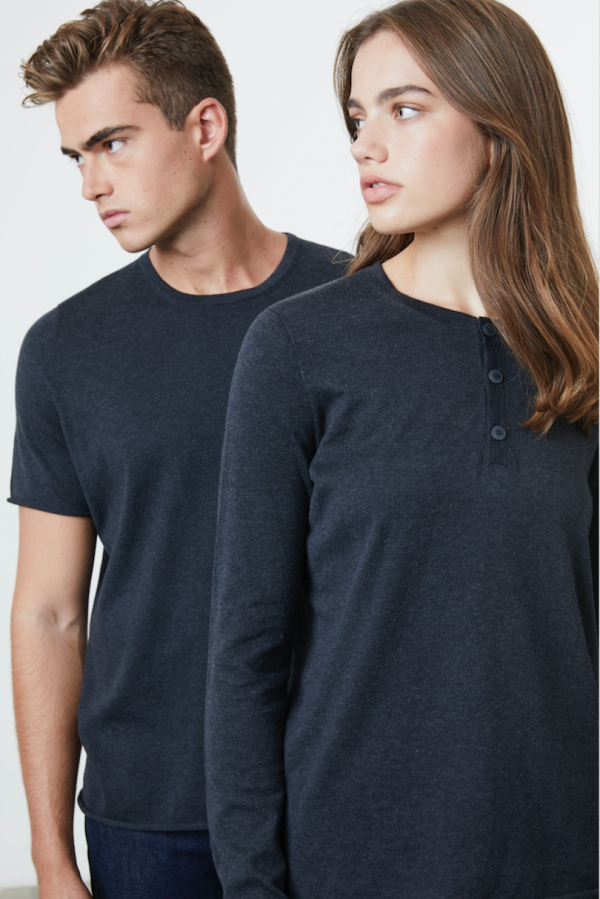 Can we all just give a round of applause to this Kiwi fashion label doing more than the average Joe to make the garment world a better place?
Learn more about Standard Issue