How to perfect the Derby Day dress code...
Turns out black and white isn't so black and white after all…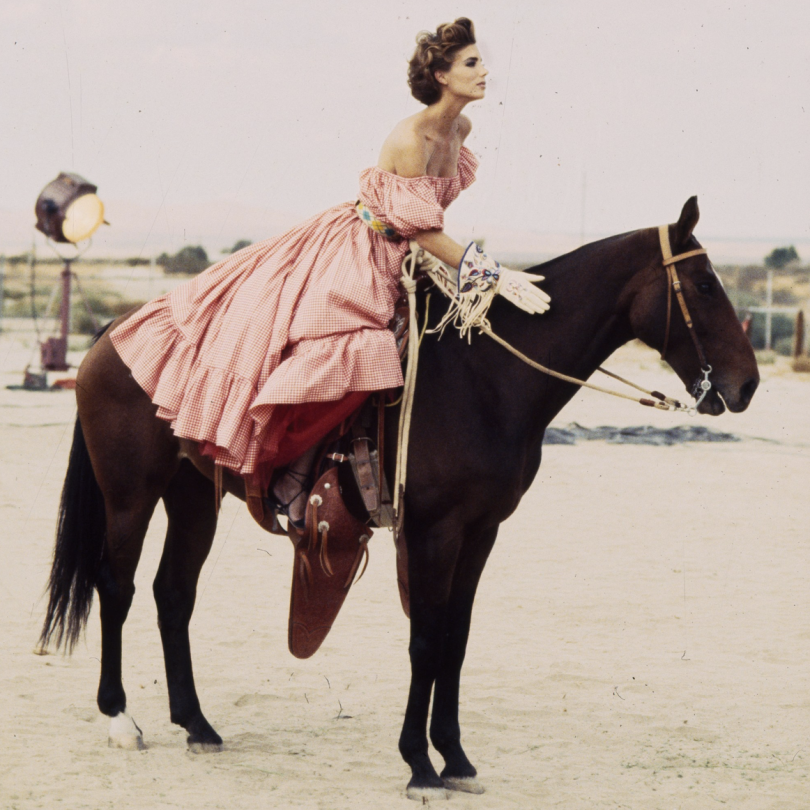 With the racing season in full gallop, the fashion demands are starting to heat up with the most fashionable day of the calendar fast approaching. Vodafone Derby Day undoubtedly sets the bar when it comes to glitz and glamour, so how do you go about choosing your perfect outfit?
We sat down with one of Auckland Racing Club's ambassadors, Hannah Marinkovich, to get the low down to what to wear, the level of formality, and the dos and don'ts of Derby Day…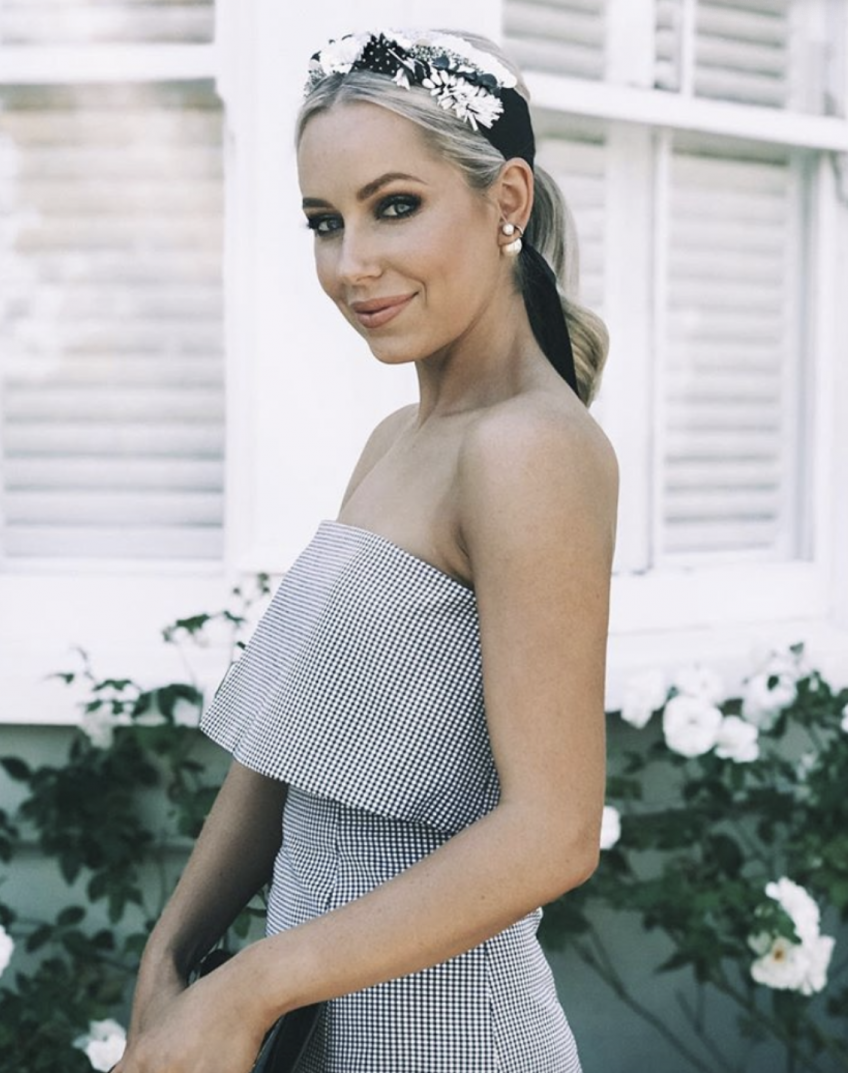 What are the key components of a Derby Day outfit?
Derby days around the world are traditionally black and white, and they are some of my favourite days to dress for! A lot of race-goers incorporate both black and white into their outfits, but you could also go head-to-toe white or black. I find it such a fun day to dress for, it's very glamourous and sophisticated and it's amazing seeing all of the combinations that people come up with. Don't let the fact that it is 'just black and white' fool you - it's one of the most creative fashion days in the racing calendar!
For the Derby Day first-timers, what advice can you give them on putting an appropriate outfit together?
I like to scroll websites with my black and white filters on to make it easy to start thinking about options. Decide what combination you want to go with, which can often start with finding a gorgeous item.
If you're mixing white into your outfit, make sure that the tones of white match. You don't want to have crisp white alongside ivory as it won't look coordinated. If you are going one full colour, make sure to mix lots of different textures into your outfit to keep it interesting.
It's a day where the silhouette is emphasized, so don't be scared to experiment with a different style or voluminous shapes or customising a ready-to-wear piece to make it just right.
Accessories should never be an after thought and are a great way to dress up an outfit and make it fun.
For first-timers my advice is to just have fun with it, and wear something you wouldn't always wear!
What are some of your favourite places to shop for Derby appropriate attire?
I always enjoy Australian designers, and my go-to's are always Net-a-Porter, Revolve, ASOS and The Iconic.
If you're thinking of entering the Hawaiian Airlines Fashion Qualifier competition on the day, I would recommend working with a milliner to create something beautiful that is tailored to your outfit.
Should dresses be a certain length? Any 'rules' for the silhouette or neckline?
When it comes to dress length, I think the main thing people need to remember is that they're dressing for a day at the races and to wear something appropriate.
If you're entering the fashion competition, then it should be knee length or longer.
The same sort of thing applies to the neckline, keep it interesting and respectable.
There are no rules when it comes to the silhoutte but I encourage people to experiment, even more so on Vodafone Derby Day as it's a way to stand out!
When it comes to fabulous hats, is bigger better?
No, I don't think so. There are different trends year-to-year, and overall I think it's more important that your millinery works really well with your outfit.
If you're wanting to make a statement or enter the fashions, researching what is placing around the country and over in Australia would be a great start, as well as working with a milliner to help your ideas come to life.
There are also a lot of great ready to wear pieces available.
What's your personal style when it comes to Derby Day?
Vodafone Derby Day is definitely one of my favourite days to dress for! I usually like to find something quite on-trend yet classic, but most importantly something that I feel good in and then put a racewear spin on it.
It is such a fun thing to dress up for so I do go all out.
The one thing that I always seem to stick to is quite a feminine outfit – suits my girly personality well and I find them super fun to wear!
Any other tips or pointers you want to share?
It's always best to choose something that you're comfortable in, and true to your own style - you'll have a better day if you feel great.
At the same time don't be scared to take fashion risks as it's the perfect environment for it - in fact, it's celebrated!
I'd recommend starting prep at least a few weeks out, just so you have time to curate the whole outfit well from head to toe.
If you're wanting to work with a milliner, I'd advise to book that in at least six weeks in advance, or if you've left it too late, a lot of them have ready-to-wear pieces available.
Don't ignore accessories, it's the perfect day to wear more than you normally would and it's an easy way to take your outfit up a level.
Still need some inspiration? We've collated some of our favourite Derby Day looks below…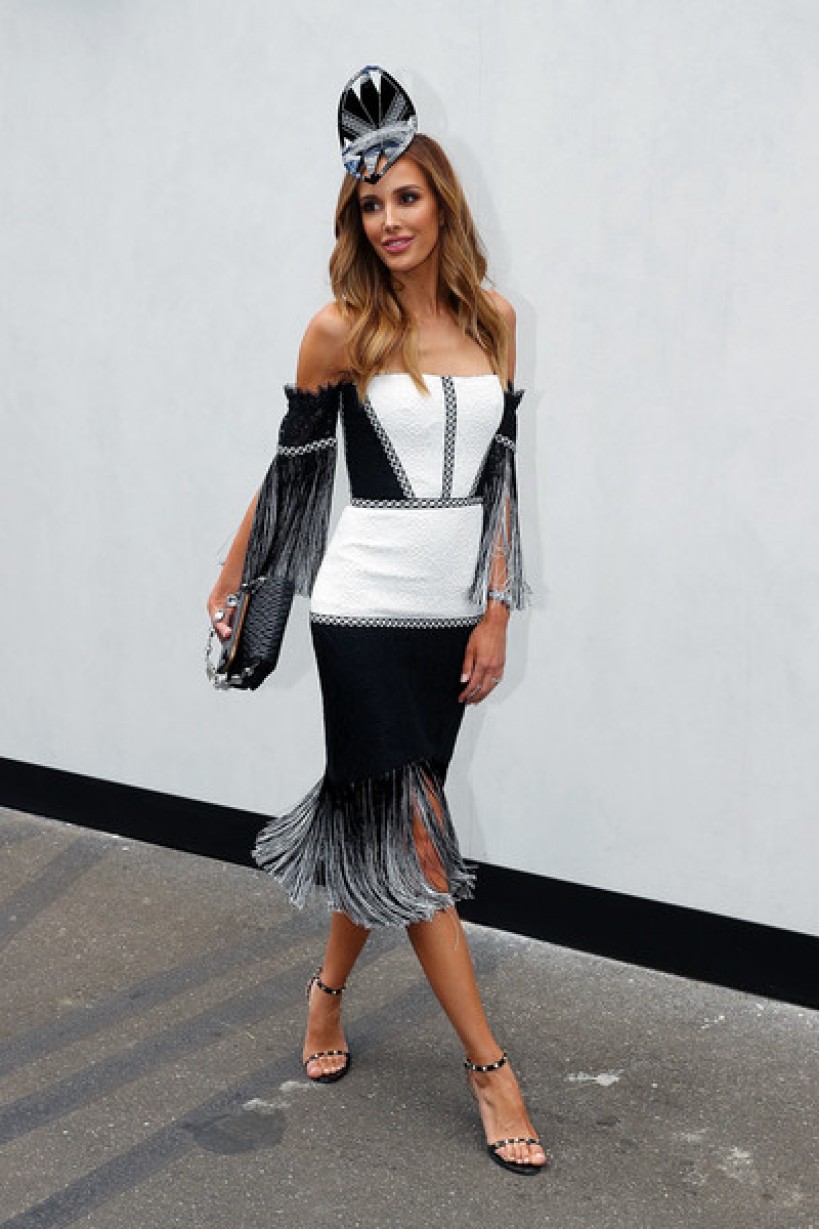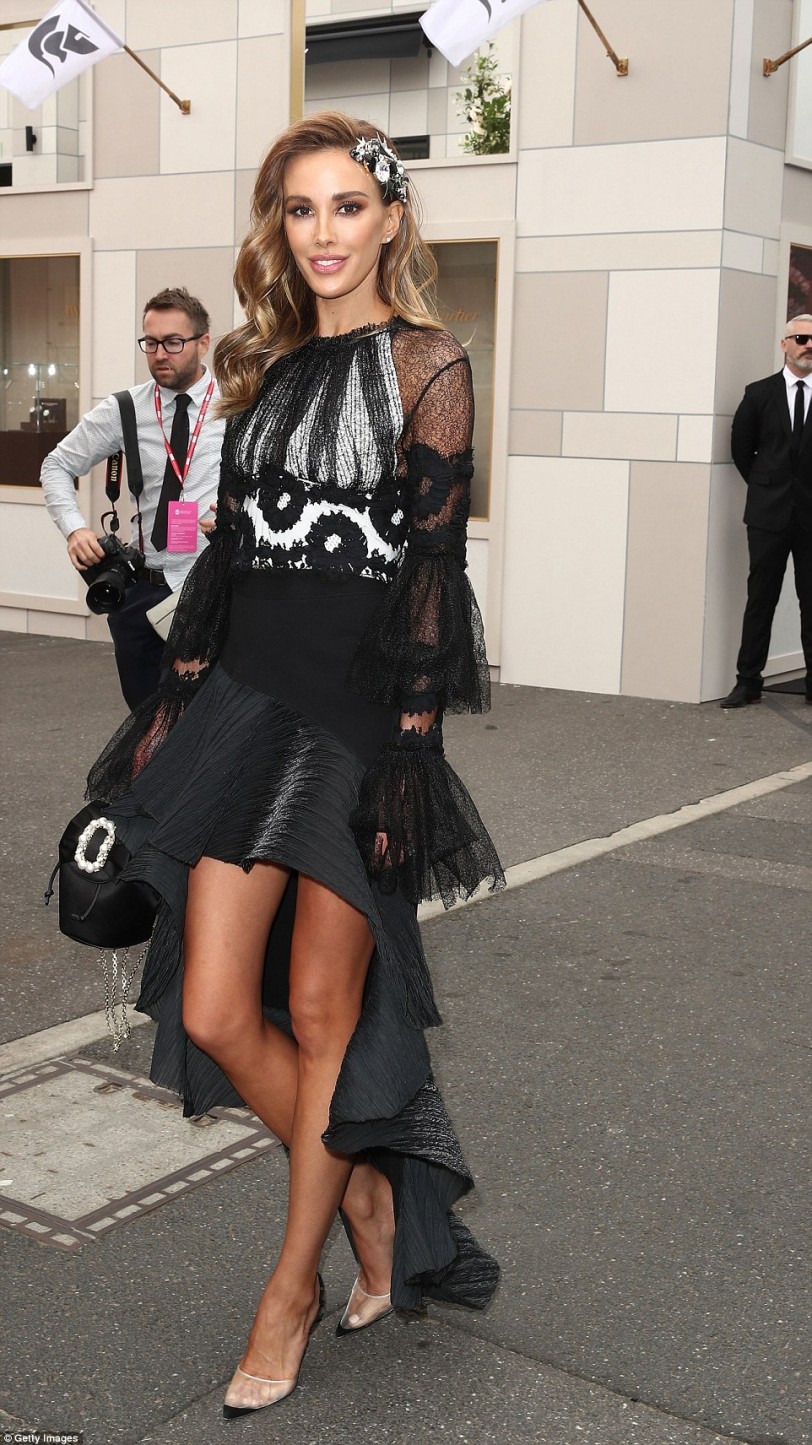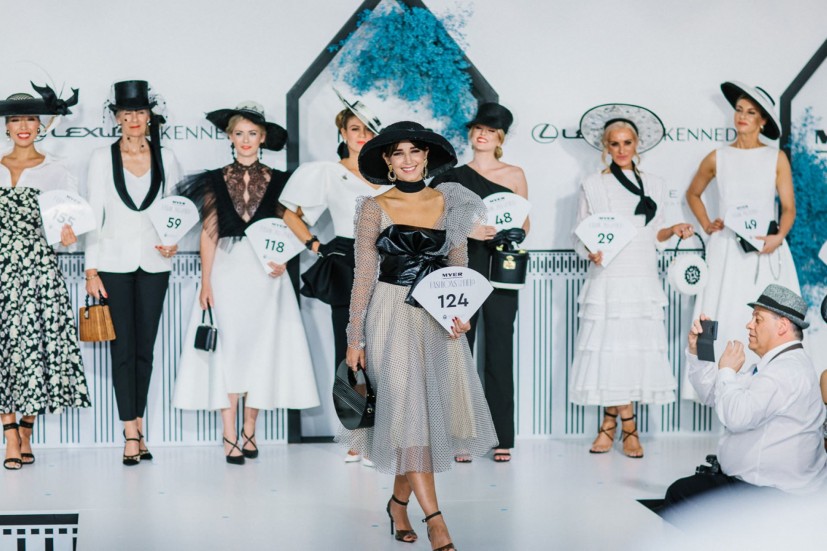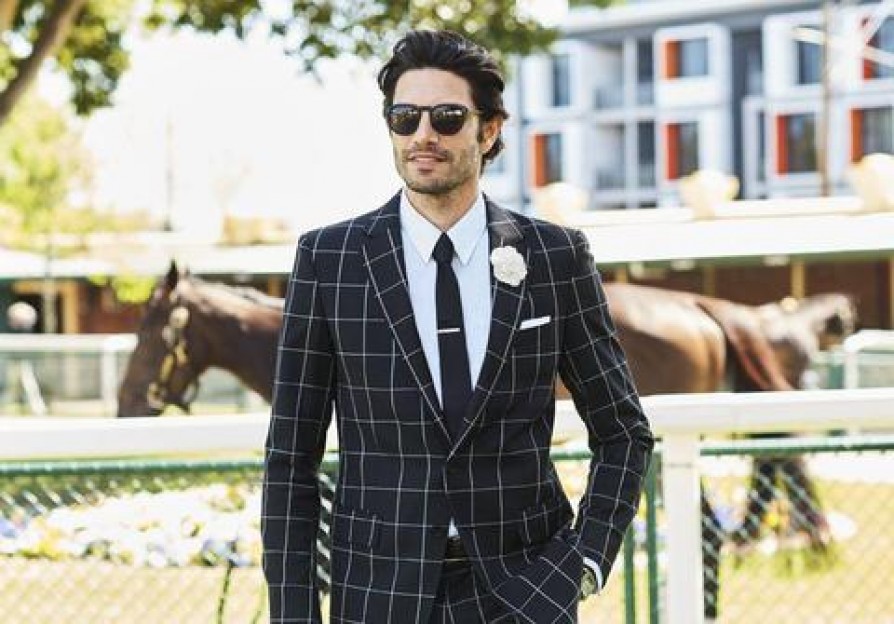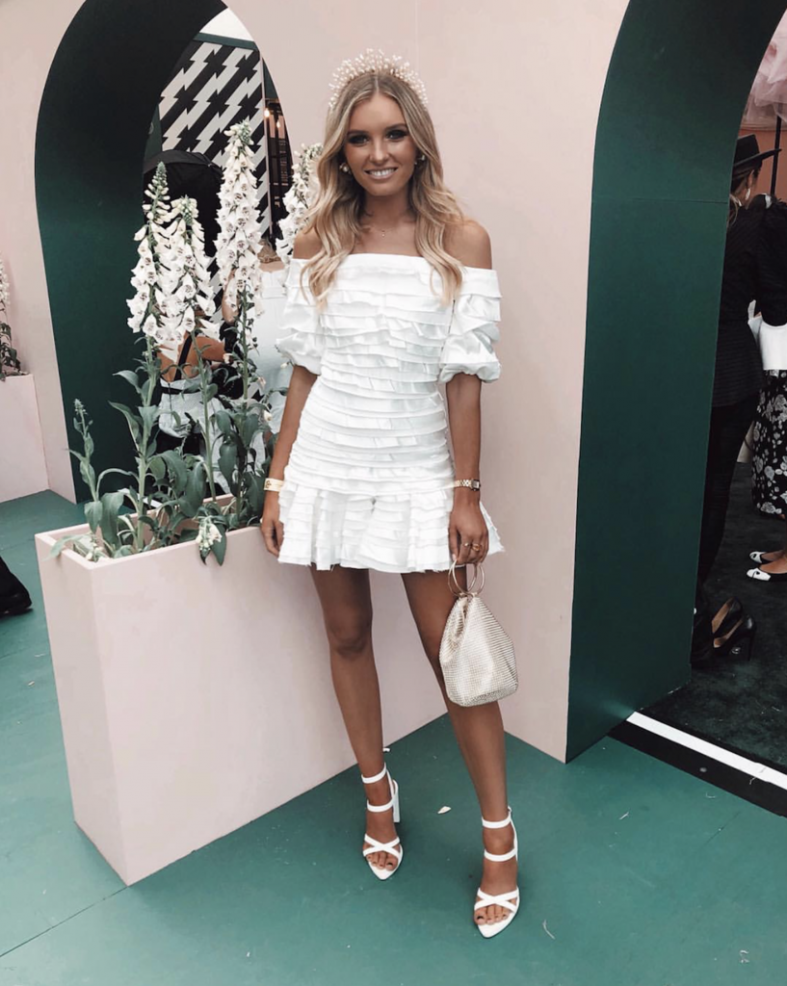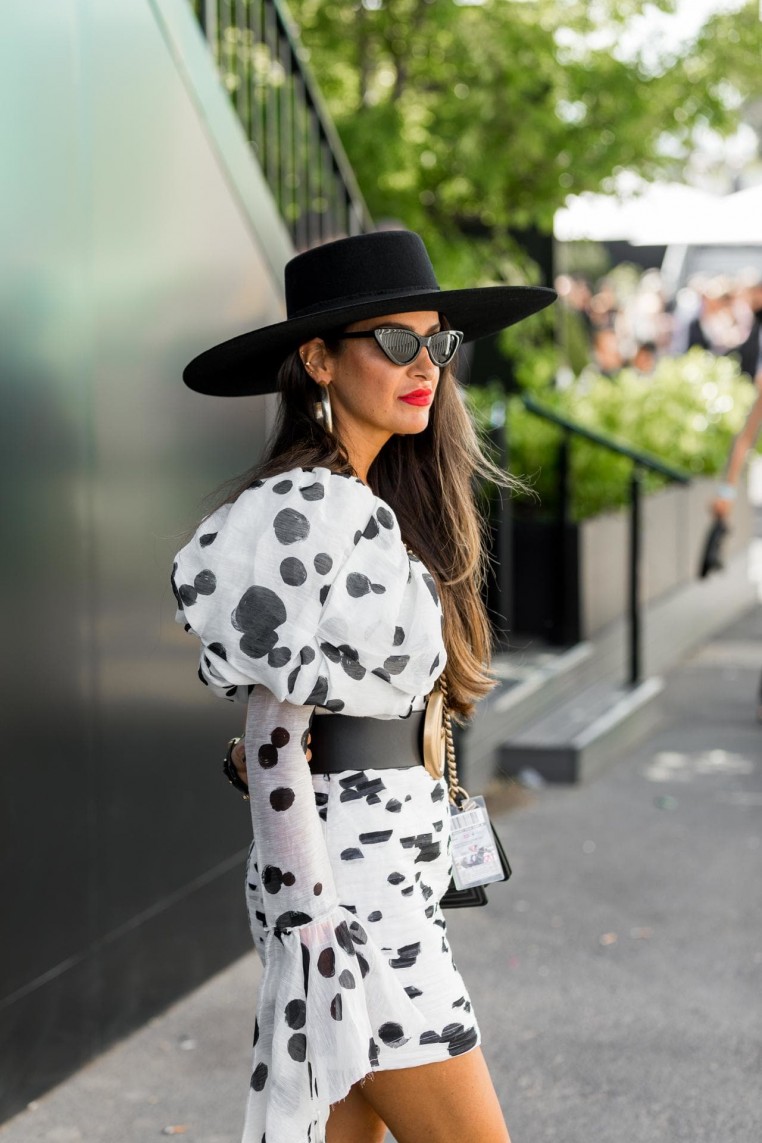 Imagery via Pinterest