Remix Runway Reviews: The Saint Laurent Summer 2023 Show in Paris
Taking inspiration from a dance icon is a collection that moved just as gracefully across the Palais de Chaillot floor. The Saint Laurent Summer 2023 show dazzled as brightly as its Eiffel Tower backdrop, taking its notes from the archives while conveying chic, modern twists that we've come to expect from the gorgeously glamorous french house. Balancing history with contemporary interpretations, deep dive into the Parisian show and discover Saint Laurent's latest collection.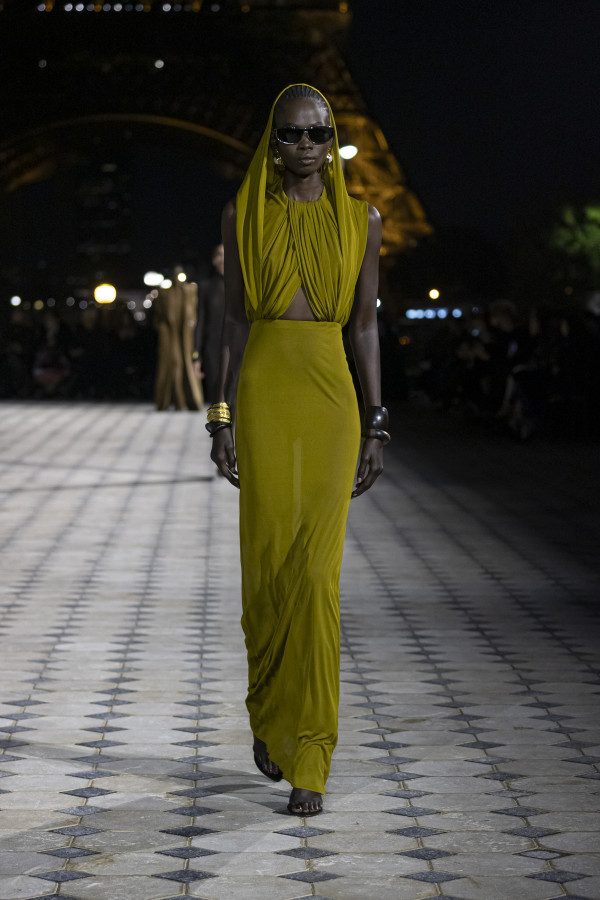 The defining element of the Saint Laurent Summer 2023 collection was without a doubt the silky, tubular hoods that were effortlessly attached to nearly every single look. An accessory that has appeared in Saint Laurent archives countless times over the years, it was inspired by the great Martha Graham in her 1930 choreography Lamentation, who wore the tubular sheath in a way that it enveloped the body from head to toe. The style had a profound impact on visual culture and fashion and had an influence that rippled far beyond the world of dance and across time.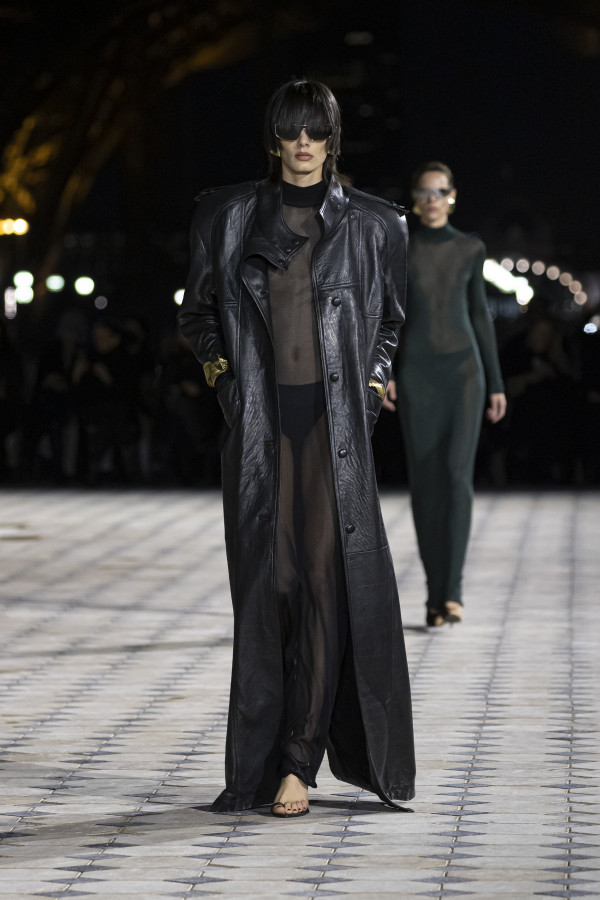 As a result of its ever growing popularity, praise and pop culture permeation, the fashionable hood became a key motif of the Saint Laurent house and provided a pivotal point of reference for Anthony Vaccarello as he set out to combine, for the Summer 2023 collection, an essential attitude with the ultra-refined, elongated silhouette presented last season.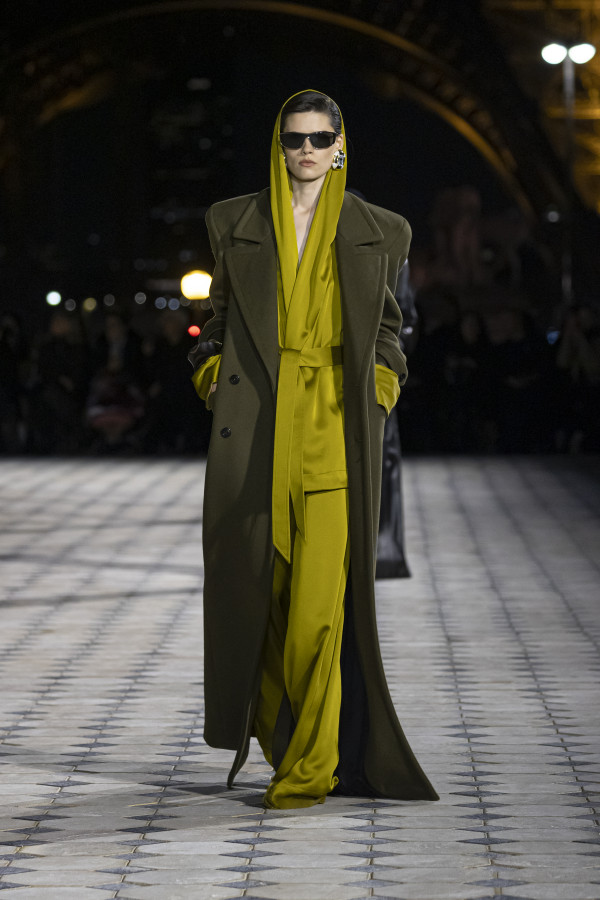 Radical fluidity is a defining characteristic of the collection and is expressed through silk jersey knits. Floor-length dresses uncover an elegant ease and are balanced with masculine outerwear pieces that are quintessentially Saint Laurent by Vaccarello: wool coats with strong shoulders as well as leather bombers and trenches.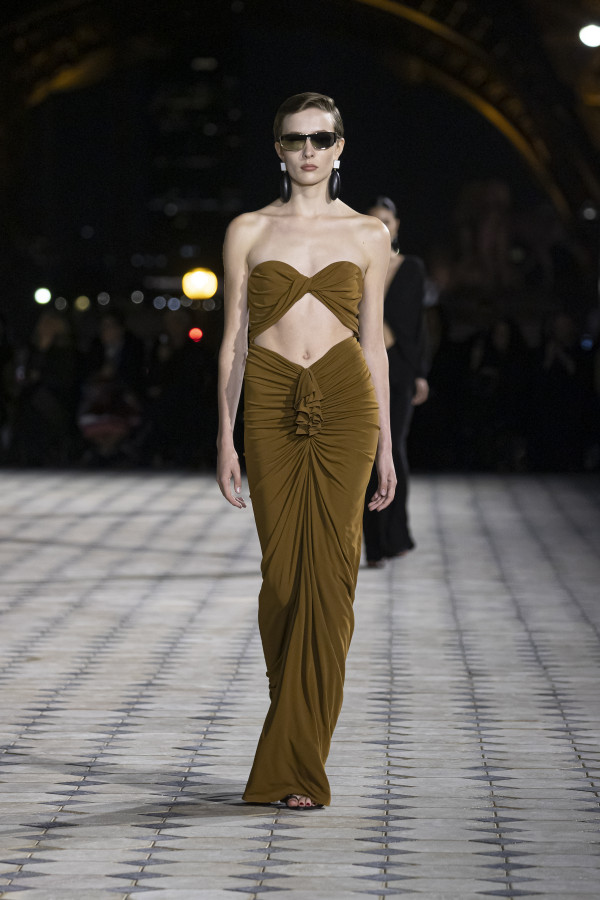 Sumptuously muted colours recall signature Saint Laurent moments, while legs are bare yet concealed by a relentlessly column-like silhouette. A sheer tank dress, cashmere pants, and pyjama-inspired satin looks exemplify the sophisticated effortlessness that runs through the collection, juxtaposed to potent effect with sculptural wood and gold jewellery.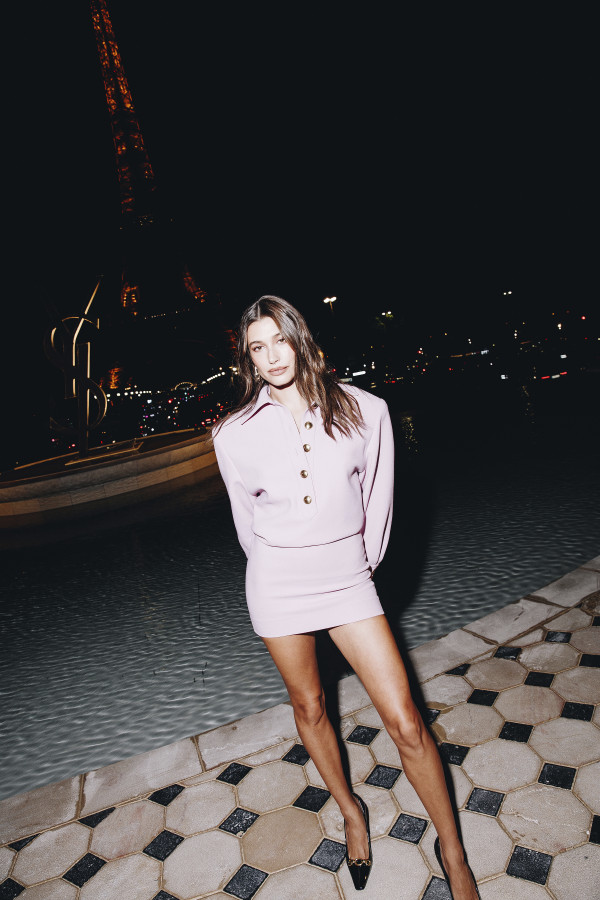 The attendees of the event were just as iconic as the styles on the runway, with big names such as Hailey Bieber, Natalia Dyer and Rosie Huntington-Whitely sitting front row.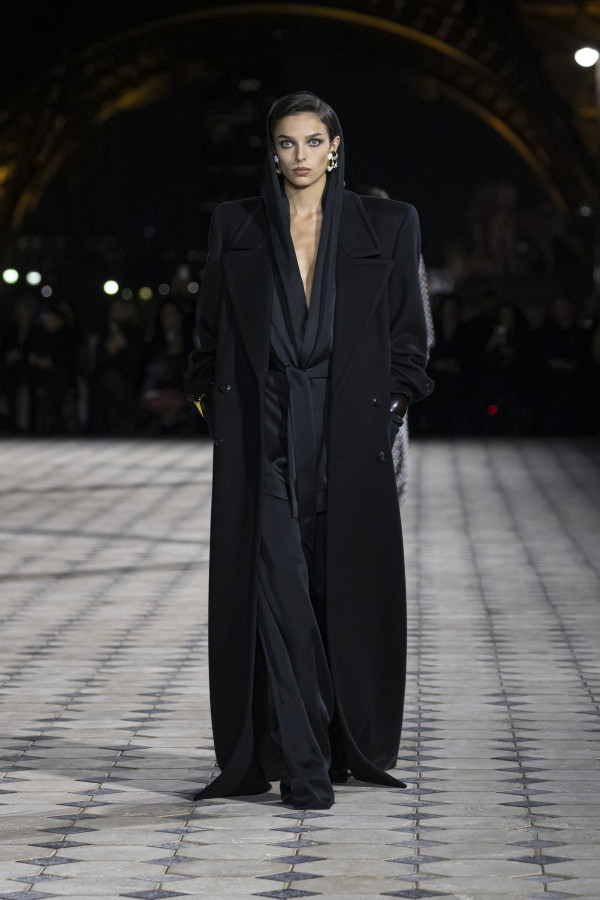 With memory and modernity in perfect equilibrium, the show balanced broad shouldered jackets and silky hoods with sleek silhouettes and matching sets. The old and the new took shape on the runway with Saint Laurent's signature sartorial flair in a city that poises both effortlessly. Vaccarello's vision evolved with a sublime Parisian backdrop to match, leaving Saint Laurent on the mind and Paris in the heart.