Remix interviews fashion blogger Elle Ferguson on her life of influence
Recently nominated for the Australian Social Star of 2019 award at the E! People's Choice Awards and multiple business ventures in the making, Elle Ferguson shows no signs of slowing down. Since co-launching hit fashion blog They All Hate Us over 10 years ago, the glamazon's cult following has guaranteed her a spot in social media stardom for years to come. Remix NZ Editor Amber Baker caught up with the OG of Aussie fashion bloggers to chat screen time, world domination and where she escapes to when it all gets too much.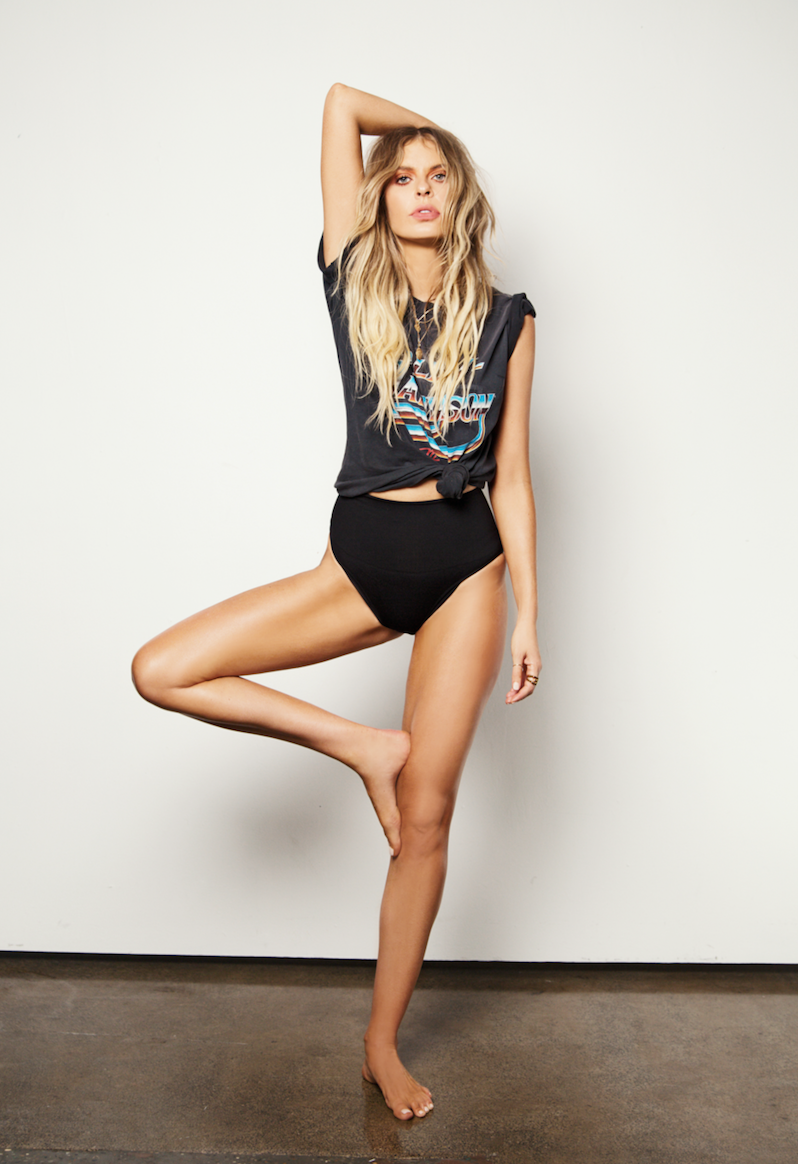 Elle! Congratulations on your nomination for the Australian Social Star of 2019 award at the E! People's Choice Awards... How does it feel?
Thank you! It feels pretty unbelievable to be honest. I keep pinching myself.
You seemed to be a fashion blogger long before the rest of the world caught on. How did you get into it?
Honestly, it was a natural progression. I was lucky to be in a position where I could see this change happening and instead of fighting the change I embraced it which enabled me to become one of the first to be leading this massive shift into the digital world. I also worked in a business (General Pants) that was constantly breaking the mould and pushing the boundaries so taking the leap of faith didn't seem as scary.
Can you remember your first ever Instagram post...
[Laughs] I think from memory it was a pic of my mood board at work, with a very strange filter on it and a frame. Remember when we use to put a frame around everything? It's still there if you want to check it out.
You're so active on social media! What's your average screen time like each day.... be honest!
I have never looked, and I will never… that phone is joined to my hand.
What is your earliest fashion memory?
My mum sewing amazing creations at the end of our kitchen table or being surrounded with Vogue magazines that my sister and I would play with.
Your style keeps evolving and yet you still stay true to yourself… what's the secret?
My style has evolved but I'd have to say it's still the same. I'm still rolling my denim shorts. From a very early age I was quite confident in myself and that has only become stronger the older I have become. Yes, we all make mistakes but at my style core its denim, basics, great shoes and a killer handbag.
If you could have one label in your wardrobe and one only, what would it be…
I'd be nude! But Babyanything!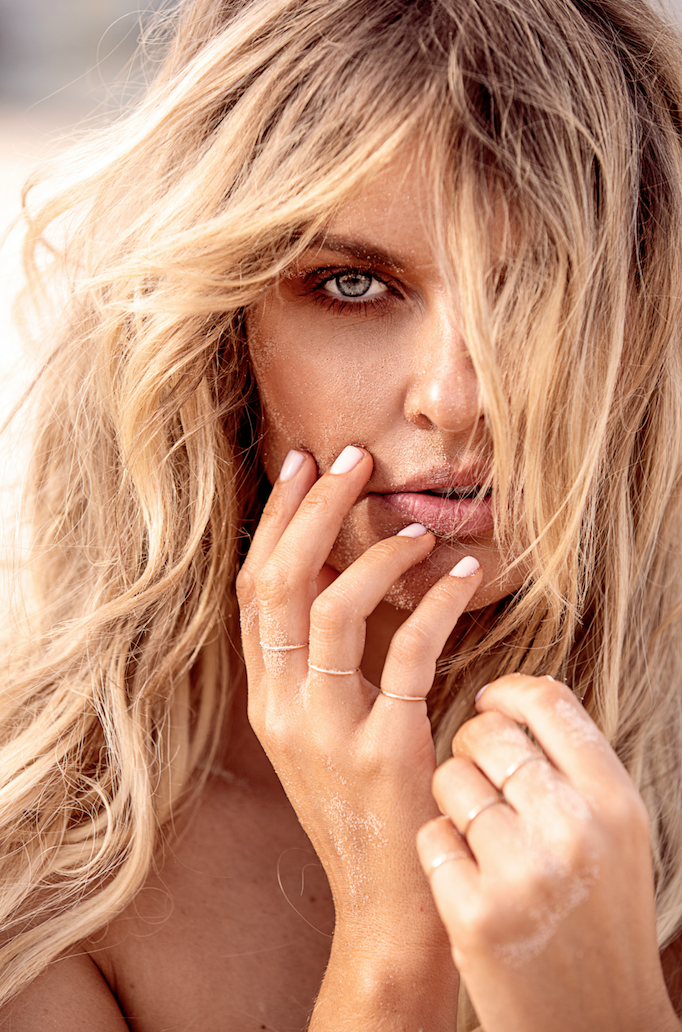 Tell us about Elle Effect, the brand?
The Elle Effect is my first stand-alone brand which I'm super excited about. We launched just over 18 months ago with our first product The Self-Tanning Mousse and Tanning essentials. We have fans all over the globe including Kim Kardashian which is huge! I'm in the process of getting ready to launch something new so counting down until I can tell you about that. Stay tuned.
Sounds exciting! Aside from that, what else are you working on?
Besides world domination? [laughs] I have some amazing collaborations that are in the final stages before launch that have seen me work with brands I could have only dreamed of. I'm learning a lot on this journey so that is exciting… I'm also working towards empowering other fellow females to push the boundaries and make a difference in whatever they want to do.
You seem so busy, between the travelling, business ventures and collabs! Where do you go to escape?
I escape to The Atlantic in Byron Bay… it's heaven on earth. It's what refuels my batteries. If I can't get there I have a serious movie or reality TV marathon.
What are you currently listening to/watching/reading?
I'm listening to Celine Dion. I saw her on James Cordon carpool karaoke and I love her! I'm watching the new season of KUWTK and I'm reading the test versions of my new website.
Any other goals and dreams for 2020?
To be healthy and happy… Also plan and have our wedding!

The E! People's Choice Awards nomination for Australian Social Star of 2019 and where people can vote for Elle here pca.eonline.com. Voting closes on the 19th October.