Remix review the Emporio Armani Fall 2021 Collection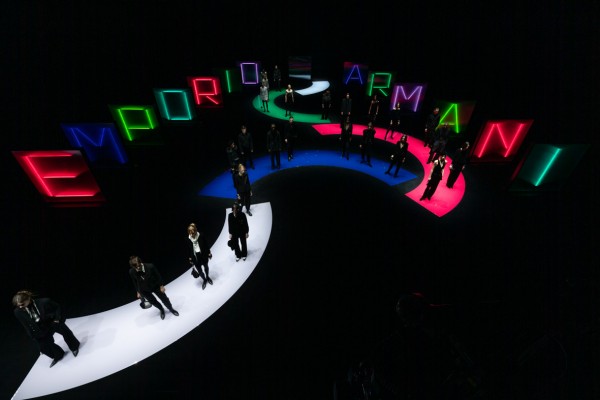 Through elegance shapely silhouettes this season's Emporio Armani collection saw a flashback to the '80s, referencing Armani's essence of the metropolitan way. Dashes of bright colour and unexpected accessories has us reaching for my jewellery box and bright neon socks we once wore to discos some years ago.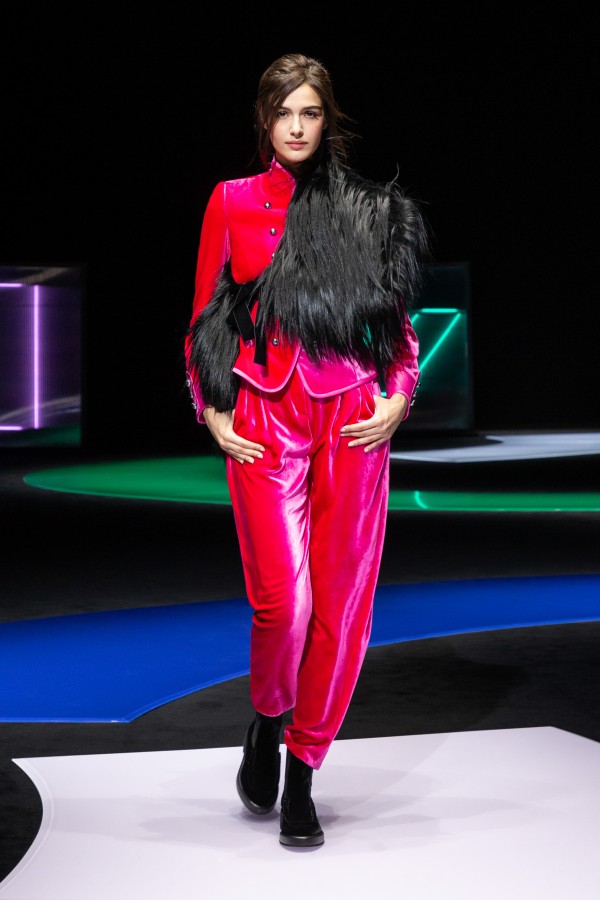 High waisted suit pants paired with bright knits makes the looming winter weather a little more exciting. Vibrant, velvet military-style jackets with matching high waisted pants have given a whole new definition to the cultivated "power suit" craze and we are most definitely here for it.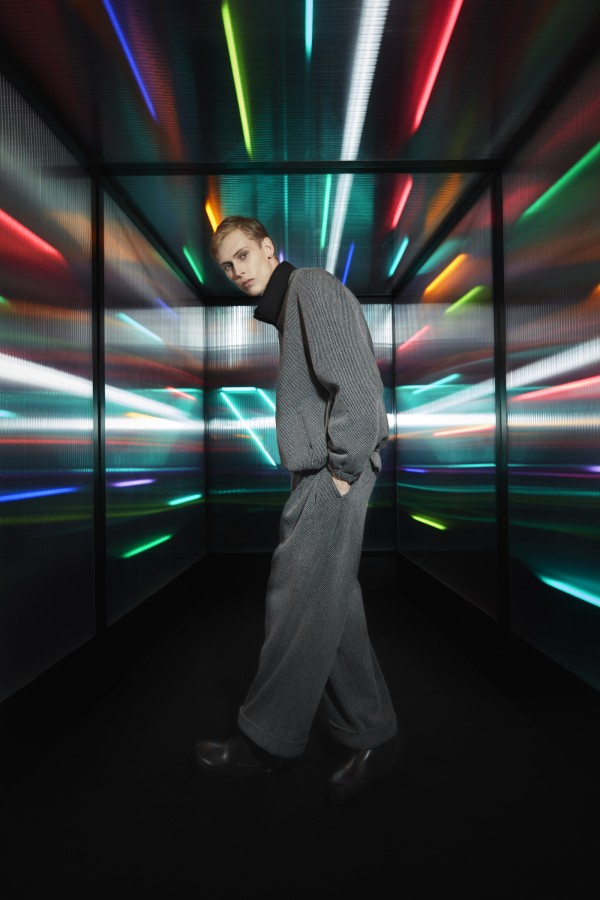 Men's and womenswear has merged together through the art of tailored suits and exquisite craftsmanship to bring a collection that blurs the lines of masculinity and Femininity. Armani is known for their striking construction work, sleek lines and that certain je ne sais quoi we all know and love, and this season is no different. However, in the time of staying inside and working from home, the luxury house has reflected the times through subtle references of sophisticated loungewear, even showcasing a few ties perfect for that 3pm zoom meeting.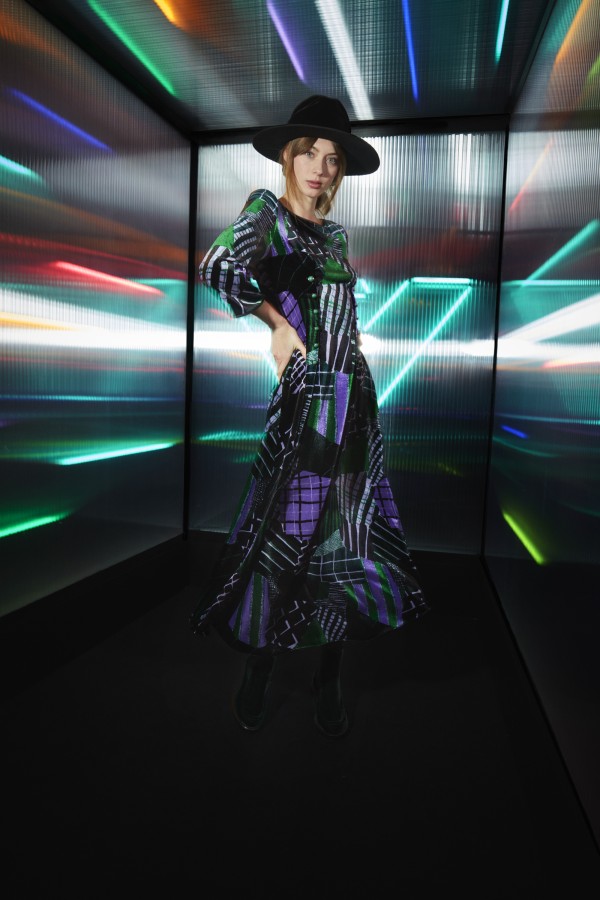 Although there were no A-listers front row at the show, this didn't stop the set design from being any less than amazing. Neon lights emphasised the garments, cascading interesting shadows and iridescent light while the Emporio Armani logo was illuminated in bright green. Georgio Armani stated before the show "The '80s were a magical moment, an outburst of creativity, fantasy, money that came right after the harshness of the '70s. I do not know if after the pandemic we will be entering similar conditions. I certainly hope so." Giving us hope that at the end of all this, we will have a rise of creativity that will go down in the history books.