Skechers present the hottest footwear collab in town
Looking to up your shoe game for winter? Then look no further because the classic Skechers Uno sneaker is back with a facelift, and it's brought some friends along for the ride.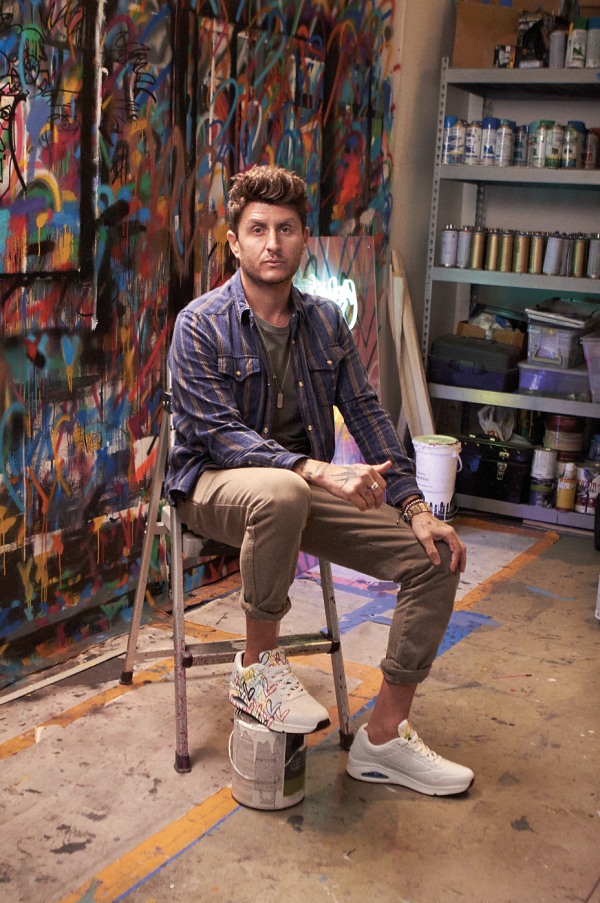 Internationally renowned muralist James Goldcrown brings his iconic work to the table in the form of bright pops of colour and unique detailing in this cultivated collaboration. Born in West London, James Goldcrown is a self-taught muralist, artist and photographer now based in New York and Los Angeles. Goldcrown broke into the fashion photography world at age 17 and seven years later found himself in Africa filming the documentary To Die No Moreabout the AIDS/HIV epidemic. He eventually found new inspiration from his street art roots and the internationally recognized Love Wall premiered at Miami Basel in 2015.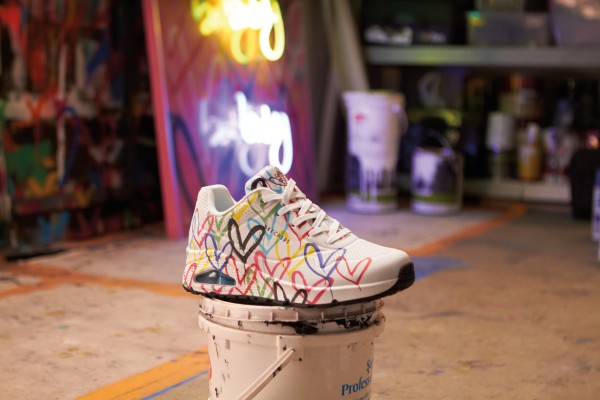 Likely the most striking artwork of the collection, coloured hearts cover the white shoe exterior, a take on one of Goldcrowns most renowned artworks, titled "lovewall." This merging of creators results in a classic sneaker, evolving into a wardrobe statement, and who wouldn't love that?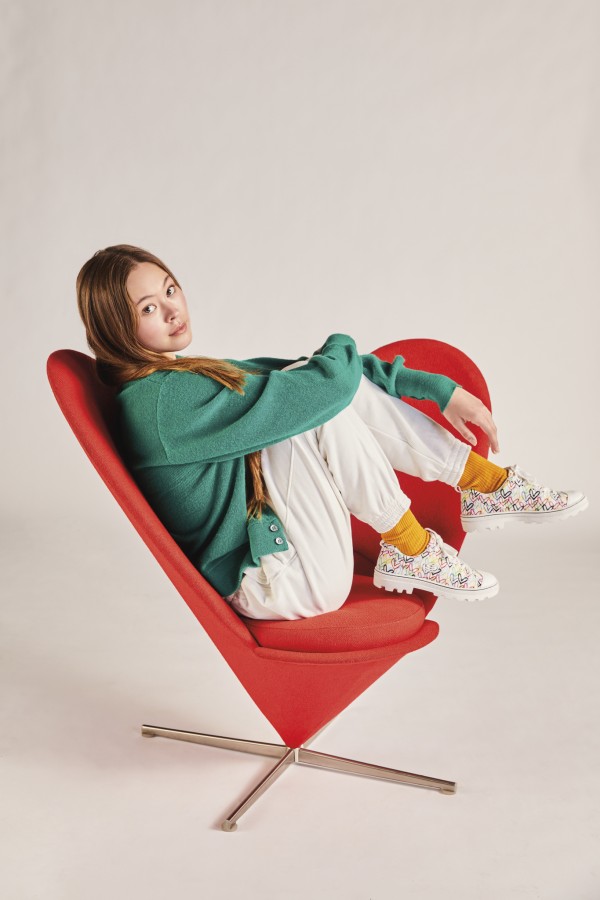 "Skechers gave me a lot of creative freedom when we were developing this footwear collection featuring the signature hearts from my Love Walls," explains Goldcrown. "We started on canvas originally, and then digitized the art to move it around the shoe for the perfect look. I think it's a great time for this collaboration with everything that is going on in the world. Something as simple as a heart can really touch people—so hopefully we will spread some love."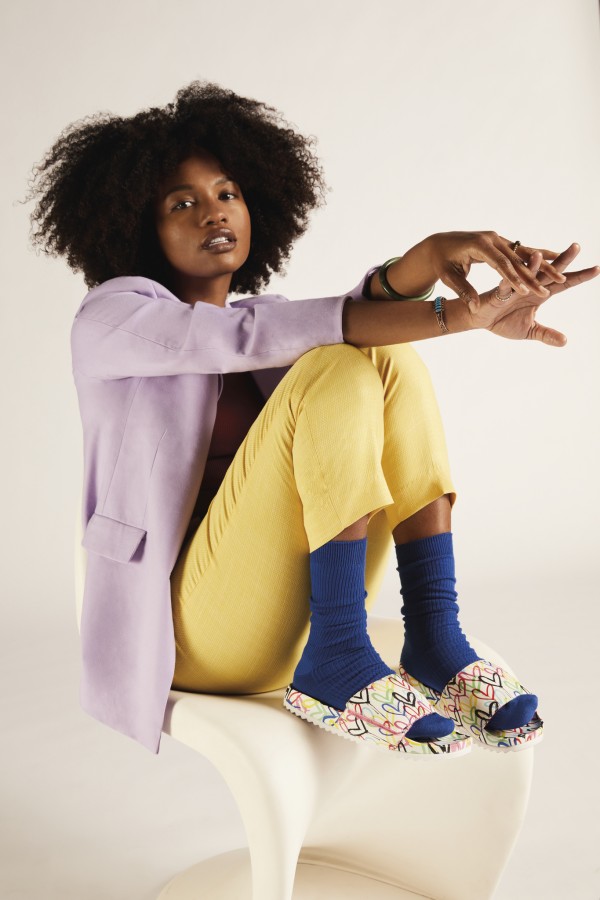 With comfort at the forefront of their designs, Skechers is renowned for producing footwear that's likened to walking on clouds. The Uno sneaker silhouette has been inspired by the 90's, a time of self discovery and playful art, which makes this collaboration one to get nostalgic about.
Check out the full expanding collection here, but get in quick because they won't stay around long.
Skechers.co.nz