Swarovski are combining science with magic with their Wonderlab reinvention
This season Swarovski are stepping forward with a new look, feel and vision.
Swarovski have launched a creative lab that blurs the line between magic and reality, to inspire dreams in crystal clarity.
The Wonderlab is what brought the brand's first reinvented collection to life. Titled Collection One, it is everything you would expect from the jewellery house - a coming together of fashion, entertainment, science and design, provoking personal expression with pizzazz.
This is where magic meets science.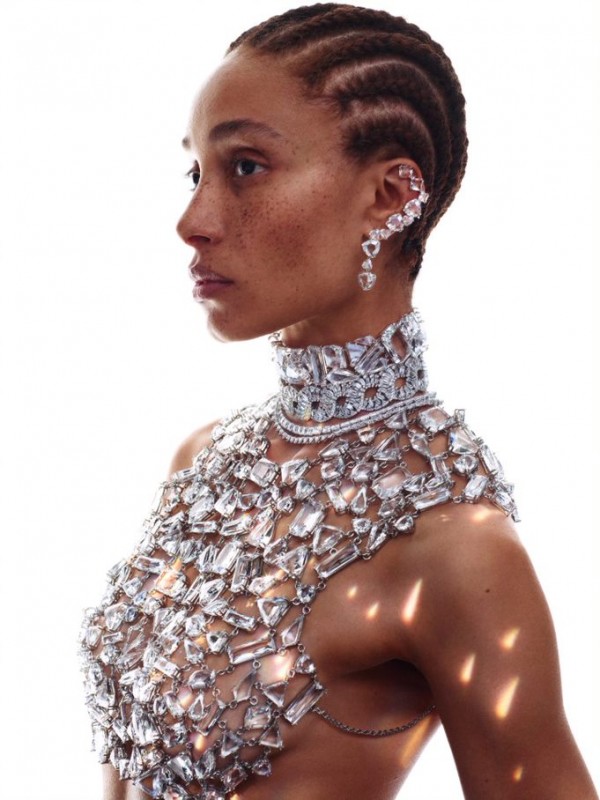 The bold pieces in Collection One bring to life a new meaning for the brand, meeting the demands of an audience that isn't afraid to be themselves or explore a world of fantasy. The campaign sees the beautiful and influential faces Adwoa, Gwendoline Christie and Isla Johnston breathe life into the new world of Swarovski and show each piece in the way it was designed to be - unique, elegant and individual.
So what is Wonderlab?
The Wonderlab vision is a new idea invented by the brand to reflect their reinvention of the brand's jewellery, transporting wearers into a "Mathemagical Garden."
Swarovski's first-ever creative director Giovanna Englebert envisioned the brand to create pieces of individuality and fantasy for its clients. "The Wonderlab is an idea, it is an imagined place that embodies everything Swarovski stands for and that will continue to inspire us for years to come."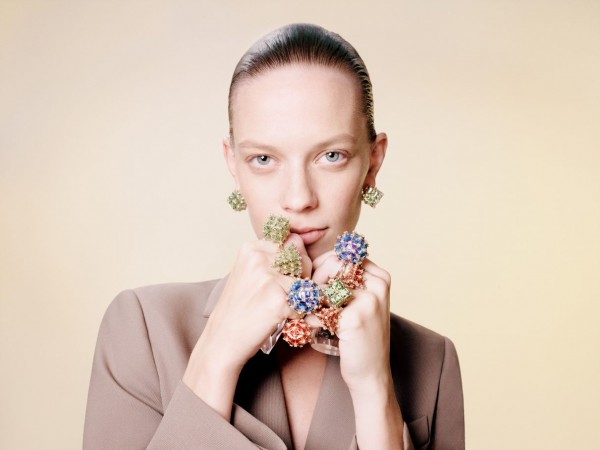 Using the motto, "Ignite your dreams", a new vision for Swarovski has been set. This will be a new era for the crystal powerhouse and one that will have people dripping in bold bling for the foreseeable future.
Collection One sees a multitude of sub-collections all powerful in their own right. Hyperbola features statement pieces inspired by mathematical patterns, where Harmonia sees oversized cushion cut crystals suspended in setting. Gema holds the widest variety of stones, all bold and wildly vibrant, the perfect statement piece to catch passers by. This collection really is the hostess with the mostess, featuring a special piece for anyone and everyone.
CEO Robert Buchbauer says, "For 125 years, Swarovski has had the power to transform and reinvent itself time and time again while always staying true to its DNA. We are excited to add a new chapter to this tremendous success story by lifting Swarovski's centre of gravity to accessible luxury and by truly becoming a crystal lifestyle."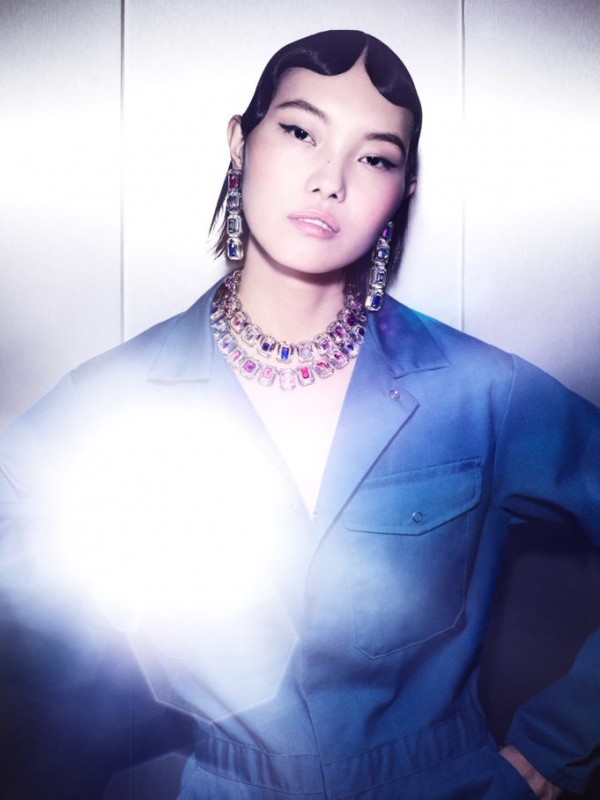 Since 1895 the Austrian born family brand has been pioneers in the quality crystal game. Creating gemstones, diamonds and zirconia jewellery, as well as the crystal homeware we all hope to have on our own mantelpiece one day.
By approaching different colours, sizing and styles of crystals, as well as introducing new concepts across the globe, Swarovski will be perceived by viewers in a new way for generations to come.
As big lovers of creativity and of course, anything that shines here at Remix, this new collection is exciting and uplifting, sparking joy with the possibility of wearing cultivated pieces that are so much more than just jewellery.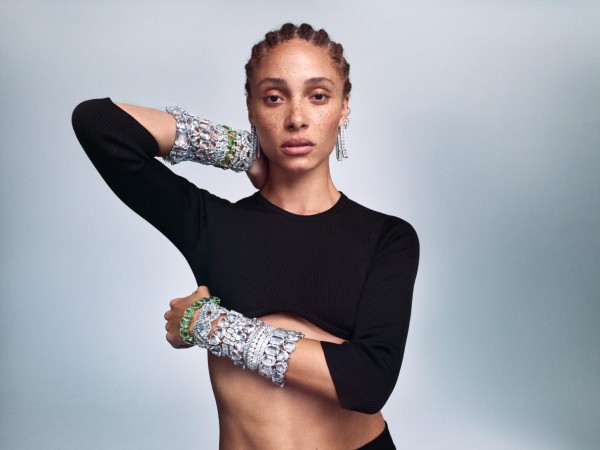 Collection One from the fruits of the Wonderlab concept sees bold timeless touches of rainbow cuts and colours, complex statement pieces, extravagant crystal clusters and a wide variety of vibrant colours and modern cuts.
This collection is magical yet sophisticated, where bold rings and chunky stones juxtapose demand attention.
If you were looking for a sign to gift yourself a birthday treat or even just because you deserve it, then this is it.