Ten Years Of The Nike Free

Words by Steven Fernandez. You know those sobering moments when something significant in your life has a birthday and it makes you feel that little bit older? Well, here's one of them. Last Friday marked the tenth anniversary of one of
Nike
's most iconic shoes – the
Nike Free
. You might be ten years older but don't worry, if you were wearing Nike Free shoes then and you still are now, then you haven't aged a day in terms of coolness. Born in 2004, the Nike Free was designed to further enable the athlete's natural stride. Nike Free is considered a 'barefoot running' shoe, allowing the feet to move more naturally, thereby strengthening the feet and preventing injuries. Nike Frees are extremely flexible, allowing the foot to move with the same ease and flexibility as if it were barefoot.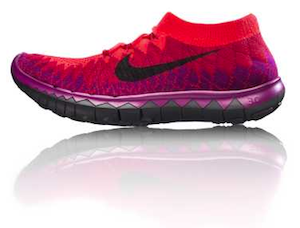 Nike Free 3.0 Flyknit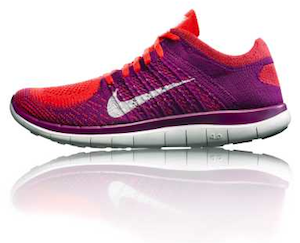 Nike Free 4.0 Flyknit It's no wonder that for the last decade Nike Free have been the go-to shoe for fitness fanatics, yummy mummies, weekend walkers and almost everyone in between. To celebrate the milestone and recognize the latest advancements in technology and product engineering, Nike have now released the N
ike Free 3.0 Flyknit
and
Nike Free 4.0 Fkyknit
. Both of the new shoes allow runners to choose the desired level of flexibility and close-to-the-ground ride. The Nike Free 3.0 Flyknit offers the most flexibility and a 4mm heel-to-forefoot offset, whereas the Nike Free 4.0 Flyknit provides flexibility with more cushioning at a 6mm offset. And of course it goes without saying that these are available in a range of seriously sick colours and patterns so your feet are as stylish as they are comfy. Visit
Nike Britomart online
for more information and to buy.