The best fashion moments of 2016
2016 has been a year of fashion do's and don'ts. Just like every other year, there have been emerging trends, recycled styles, reinventions and new collections. This year has been famous for being bold and brave, as well as the art of trying something new in the world of fashion. 2016 has held many moments of greatness in this industry, so here are our favourite collaborations, looks and trends, marking the best fashion moments for the year.
Kendall and Gigi's co-ordinated looks in Paris
BFF duo Kendall Jenner and Gigi Hadid had a moment when shopping in Paris in November. Touching down for the famed Victoria's Secret Fashion Show, the pair went shopping in matching white skinny jeans and boots combos, showing us all how a co-ordinated bestie look can't go wrong.
Yeezy Season 4 storms Fashion Week
After unveiling Yeezy Season 3 to Yeezy followers and fans in February, the Season 4 show was highly anticipated. This collection definitely lived up to its expectations, with a wide range of earthy tones featuring in different styles such as jackets, boots, dresses and skirts.
Bella Hadid at Cannes Film Festival
At only 19 years of age, it's safe to say Bella Hadid is killing it. On the rise of being one of the most influential supermodels alongside her sister, Gigi, Bella has no shame in stepping out and claiming the spotlight. Wearing a daring red dress with an incredibly high slit, low back and no bra, this is one of the best fashion moments we've seen not only at the Cannes Film Festival, but of 2016.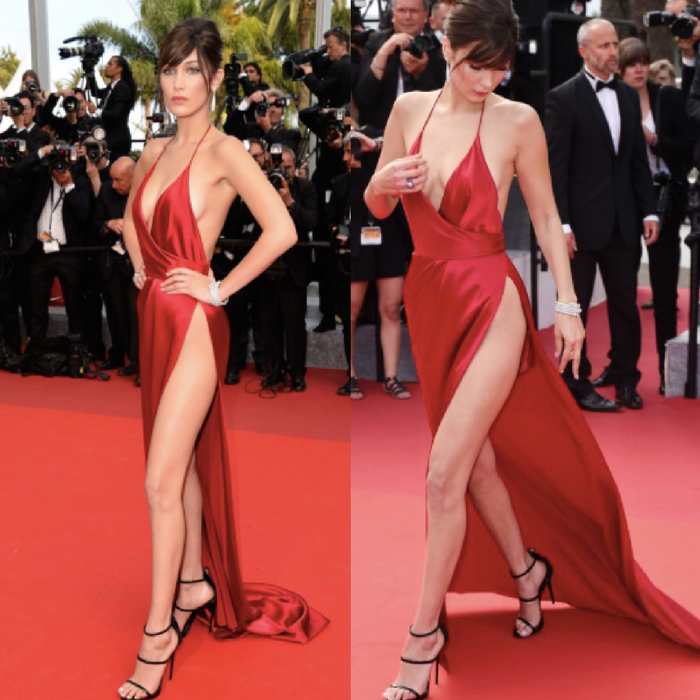 Rihanna x Fenty Puma
Rihanna owning more than just the music industry and this year she proved it over and over again. Releasing her Fenty x Puma collection, this aesthetically cool collection was one of the best fashion moments as it took a casual cool look to the next level. Winning shoe of the year with her fluffy slides, there's nothing to not love about it.
Kendall Jenner's 21st dress
The Kardashian/Jenner clan have been on our radars long before 2016 and it seems that they do whatever they can to stay there. Kendall Jenner defined how to rock a 21st dress with her $9,000 LaBourjoisie dress covered in Swarovski crystals, showing us all how its done.
H&M x Kenzo collection
Bursting with colour, the H&M x Kenzo collection resurfaces elements of fashion that we don't commonly see within the wardrobe. This range mixed bold prints with bold colours and incorporated fun frills and patterns into its pieces.
The choker trend
Chokers have marked an ongoing trend this year in the world of fashion. This 90's inspired look has been recreated in multiple ways through different styles, such as glam to grunge chokers. They've been the must have accessory to any look this year. From celeb to the street.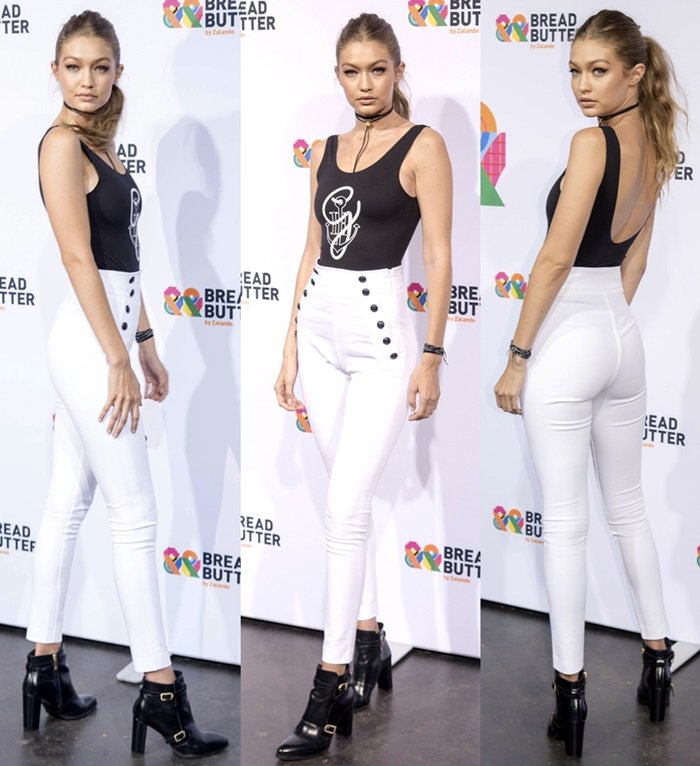 Lady Gaga on the runway for Marc Jacobs
Lady Gaga has been a fashion icon for her constant point of difference in the fashion world for years. This year, she made her mark on the runway walking in the Marc Jacobs show at Fashion Week. Looking almost unrecognisable in an oversized trench with platform heels, she walked alongside Kendall Jenner in this show.
North West is one stylish tot
One of the best fashion moments of 2016 is through cool celebrity kid, North West. Dressed by parents Kim K and Kanye, North from a young age has found her presence in the spotlight as a trendy child. Wearing a pink fur coat, pink dress and a choker here, this look has us thinking child goals.
Photo sources: Harper's Bazaar, Mirror, Vogue, Popsugar, H&M, BuzzBug, Daily Mail, Hype Beast, Fashion Gone Rogue.