The Gucci x Billie Eilish collab will leave us happier than ever
There's a new collab in town just in time for the festive holiday season. Singer-songwriter and Grammy award winner Billie Eilish is adding yet another major collaboration to her impressive career. In celebration of the 'Happier Than Ever' album, the young pop-icon has partnered with Gucci on an exclusive vinyl package.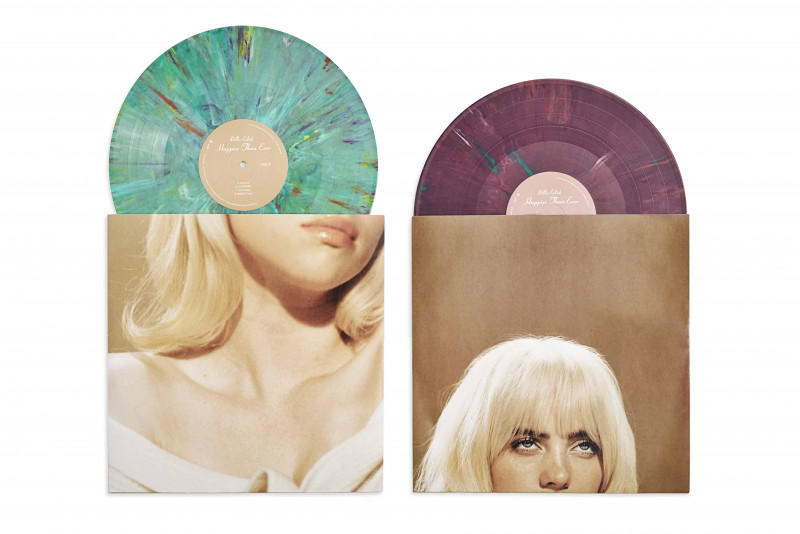 Gucci is no stranger to working with young influential creatives. Previously collaborating with the likes of Harry Styles and Lil Nas X, the Italian fashion house has distinguished itself as influential, innovative and progressive. Now with Billie Eilish on their portfolio, Gucci is taking yet another major step into this narrative.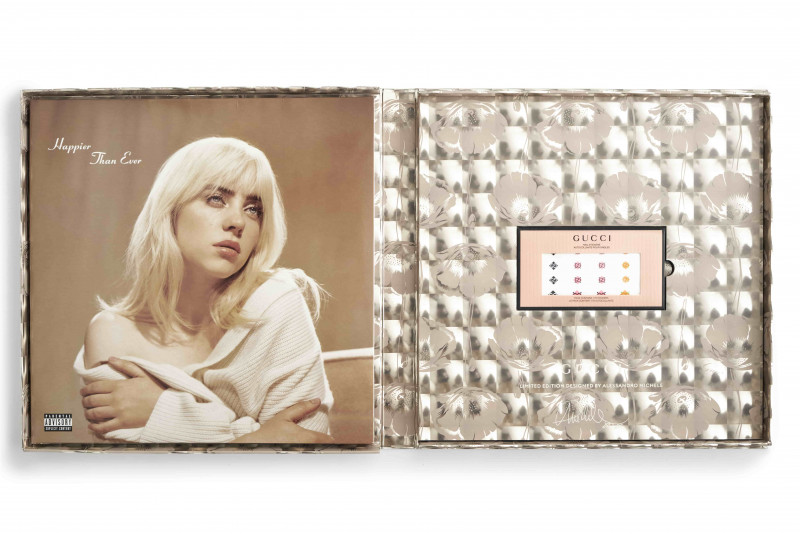 Gucci's collaboration with Billie Eilish won't come as a surprise to fans as the star made headlines back in 2020 for her iconic Grammy Awards look where she appeared in a green Gucci ensemble that was decked out in the signature GG monogram, even on her acrylic nails. The limited-edition vinyl package includes a one-of-a-kind version of the 'Happier Than Ever' album on vinyl which is presented in a festive silver box, designed by the creative director himself. The vinyl itself is created from recycled vinyl scraps from all the colors of the first pressing of the record, making each piece completely unique. In true reflection of her distinctive style, the package also includes a set of Gucci Nail Stickers which features the timeless GG monogram in multiple shades and designs to leave our nails happier than ever.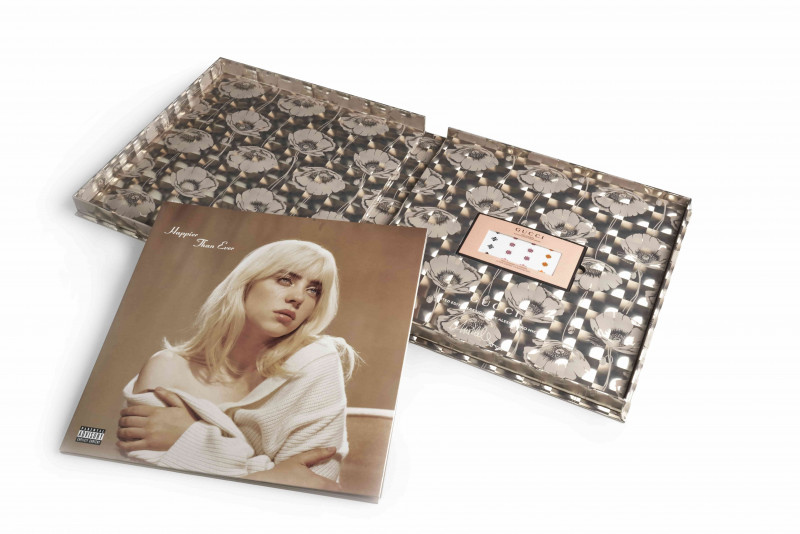 The collaboration celebrates the universal language of self-expression. If there's one reason for Billie Eilish's immense success, it's her embrace of authenticity. Ever since her debut, the young artist has been unapologetically herself in the way that she expresses her unique identity through her music and fashion. The star's exploration of individuality aligns well with Alessando Michele's vision for the House.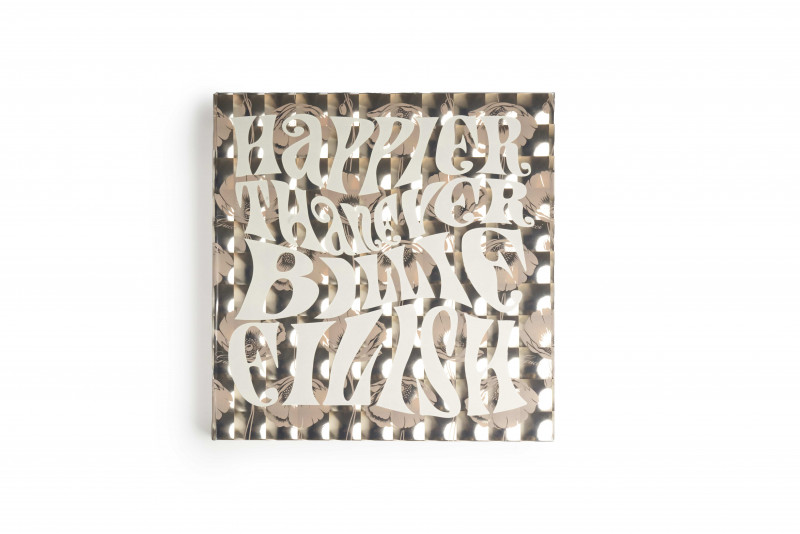 The limited-edition collaboration set is available in selected Gucci boutiques worldwide from December 2. Find out more here.