The new 'It-Girls', as Chosen by Marc Jacobs
They're enigmatic, they're interesting, and they might just have the 'it-girl' factor (the kind that makes the world stop and stare in a semi-embarrassing trance).
Marc Jacobs
has enlisted these two new it-girls to become the inspiration for his S/S 2016 campaign - so of course, we take note. During casting, Marc explains, there are some girls who will 'instantaneously become a poignant inspiration.' This was just the case with
Veronika Vilim
, the poised ballet-dancer-turned-model.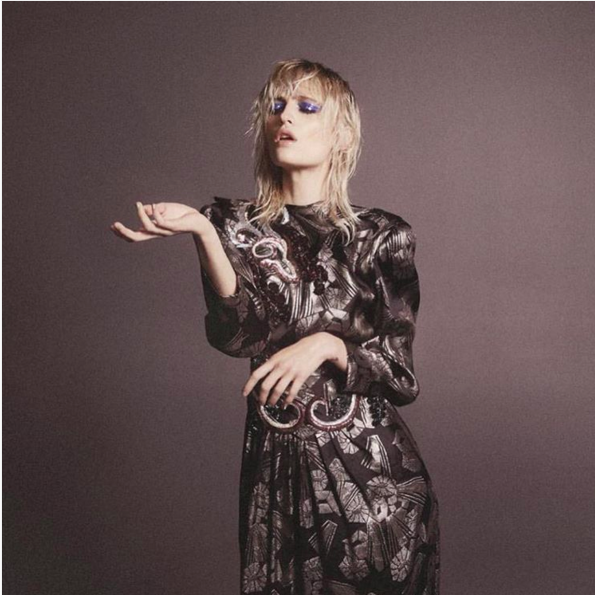 Veronika has recently walked for Saint Laurent and Haider Ackermann as well as posing for Vogue Ukraine. Marc described the Manhattan girl as patient and uncomplaining, but also as possessing an electric energy and a strong sense of enthusiasm. Veronika's edgy loveliness may just make her the next big thing. Get ready to see her pouting lips, dark brows, and white hair all over fashion this year. Marc's other personal choice was 19-year-old Dutch New Yorker,
Kiki Willems
. Marc tells us that Kiki sauntered into the studio wearing a New York Dolls t-shirt as their song was playing on the loud speakers. Coincidence? Perhaps. But then Marc described the 'sensate connection' of having bought the exact same shirt 35 years prior! According to Marc, Willems is 'louche, haughtily sophisticated, and beautifully arrogant.' It's no wonder he chose to dress her in tight red vinyl jeans, a varsity jacket, and glam rock boots in his latest ads.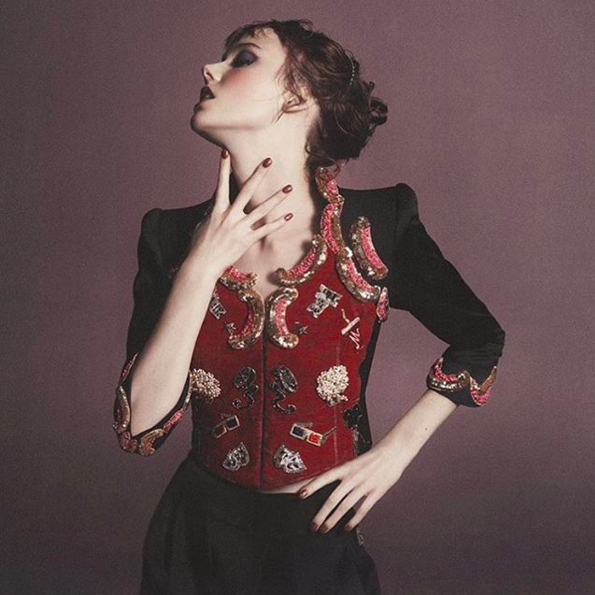 As of late, Kiki has worked with Nina Ricci, Moschino, and Chanel, to name just a few. Her piercing eyes and structured cheekbones make us shiver a little but somehow also make us want to be her friend. And the latter is certainly true after seeing her Instagram, which is filled with grainy pictures of her and her friends partying and eating burgers. Both of Marc's choices are hip, music-mad, young New Yorkers, so be prepared to see this influence injected into his work. Despite their similarities though, Veronika's grace and Kiki's harshness make them unique, magnetic, and definite possible it-girls of 2016.
Words by Chantelle Murray Images from Instagram - @veronikavilim and @kdhwillems