The Remix fashion issue with Ellie Goulding
The September Issue of Remix magazine is here and it's a BIG one, featuring the latest and greatest spring inspiration across fashion, beauty, interiors, art, food, design, tech and travel.
Sitting sexy on the front of the issue is British bombshell and pop princess ELLIE GOULDING, photographed and interviewed exclusively by Remix in London. Ahead of her return to New Zealand this October, Ellie opens up to Remix about her massive year on the charts, her newfound celebrity status and her favourite Kiwi musicians. Ellie wears New Zealand fashion in one of her sexiest photoshoots ever…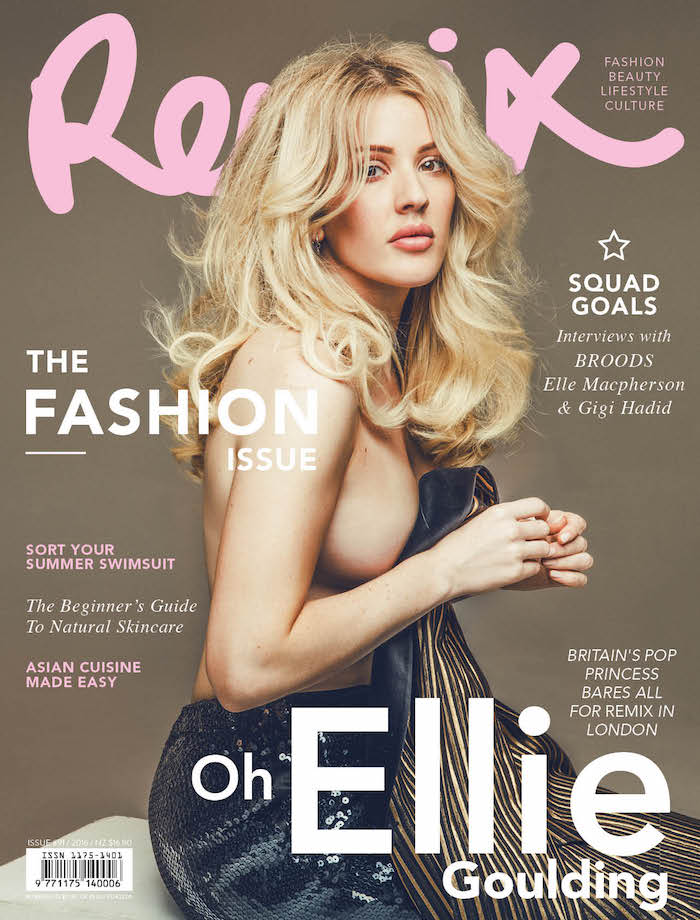 Alongside Ellie Goulding our People section also includes exclusive interviews with Kiwi musical duo BROODS, iconic model ELLE MACPHERSON and new-age supermodel GIGI HADID.
Remix beauty editor GRACIE TAYLOR has put together a robust Beauty section, which includes reviews of all the latest and greatest products, as well as her own Beginner's Guide to Natural Skincare. Remix fashion editor AMBER PEEBLES oversees our packed Fashion section, photographed by some of New Zealand's most esteemed fashion photographers. It includes the top ten New Zealand fashion designers in our seasonal collection shoot.
The Lifestyle and Culture sections are busier than ever, with an interior section that showcases the most dreamy furniture and homeware pieces for your office or living space. Our Asian cuisine feature takes readers on a journey through China, Japan, Thailand and Vietnam, presenting delicious fresh recipes you can try at home this season.
And that's just scratching the surface!
Get your copy of the latest Fashion Issue of Remix out now here.
[rev_slider alias="Elliegouldingissue"]