The rise of sneaker culture and why New Balance is at the forefront
2020 may have been a terribly unpredictable year, politically, economically and socially, but it wasn't all bad.
One of our favourite moments to come out of the "unprecedented" year was when New Balance launched their 327 sneaker style to the world.
Launched through the Parisian Fashion House Casablanca during the 2020 Paris Fashion Week, the 327 cemented New Balance's presence as a serious sneaker in the high fashion world. Inspired by classic 70's runners with an exaggerated outer sole and enlarged 'N' logo, the model quickly became a wardrobe staple for many, continuing the infatuation with the iconic footwear brand.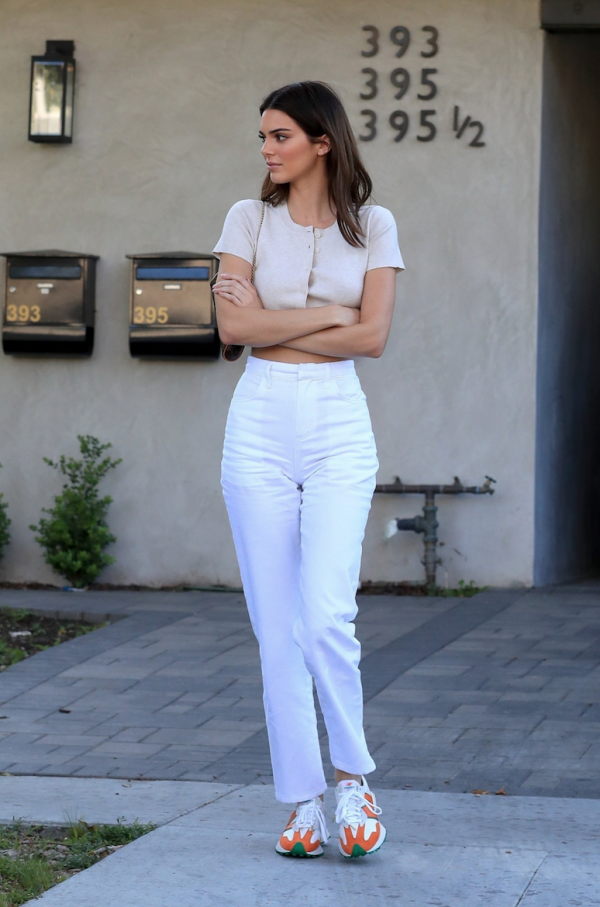 Kendall Jenner wearing the New Balance 327
Everyone, from A-list circles like Kendall Jenner and Bella Hadid, to local tastemakers on Wellington's own Cuba Street were spotted sporting the kicks setting off a frenzy of buying behaviour. New Balance NZ Lifestyle Manager Josh Branch explains, "We still can't get enough stock to supply demand."
It was a big year for the brand in many ways. Following high-profile collaborations on the 992 with the likes of Joe Fresh Goods, JJJJound, and WTAPS, a partnership with Jaden Smith saw the brand effortlessly slide into an entirely new direction with the sustainable, fully vegan 'Vision Racer'. Drawing from the 1700 and X-Racer, Jaden's favourite NB silhouettes, The Vision Racer was wildly unlike anything the New Balance had put out before. It sold out in 24 hours in New Zealand…
And in the midst of all that global 2020 success, another iconic New Balance silhouette was being remastered at head office, with designers eager for its reveal in 2021...
Now that we've all made it, we'd like you to meet the New Balance 57/40.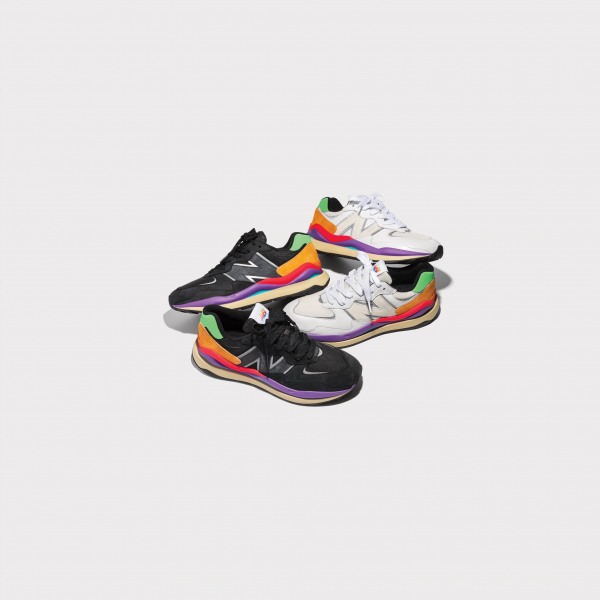 New Balance 57/40
"The 57/40 is a modern take on the heritage inspired style of the original 574. We have taken our own DNA and have designed a brand-new silhouette for 2021," says Josh. It was back in 1988 when the brand first released the 574, their most famous sneaker of all time. Designed as a technical running shoe to offer comfort and stability, it quickly became a popular sneaker off the running track. New Balance have taken all the best elements of the 574 but exploded and exaggerated them, to create a newly designed model to sit alongside the original that is bigger, brighter and bolder.
Offering two limited edition colourways during this initial launch of rainbow on a mix of leather, suede and mesh it is a nostalgic nod to the 90s. "The joys of the 57/40 styling mean that we can mesh different colours and upper executions to create a modern and youthful look. The 574 is a true icon and easily the most recognisable silhouettes in the industry, a true New Balance staple. In fact, the 574 is a great gateway sneaker into the New Balance brand," says Josh. "In 2021 we see the 57/40 silhouette being introduced in premium offerings and a few collaborations are in the mix, like the Stray Rats 574 that has just dropped globally... These other collabs are very hush hush, but will be worth the wait," he continues.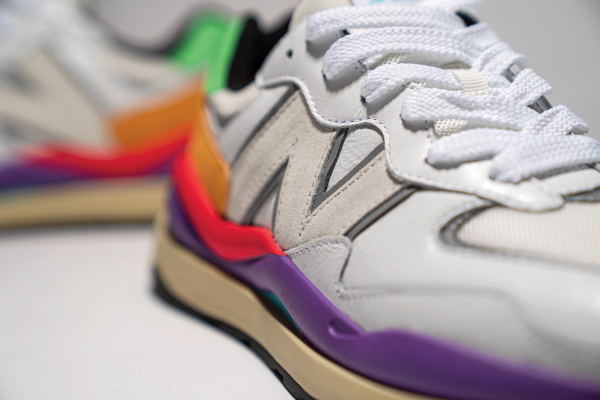 New Balance 57/40
We're predicting the newest member of the shoe family will inject fresh energy as a remix of New Balance's iconic 574. You can expect to see the kicks on the likes of artists in need of creative expression, musicians and rappers who love a pop of colour on stage, students who want to stand out walking between classes, A-list models for that perfect street style off-duty look and even young professionals after a business-casual sneaker to impress any client.
The new style is out now, but if the past is anything to go by, you'll need to get in quick and Josh agrees, stating "We will only have limited release colourways, including a limited edition grey 57/40 and a special Valentine's Day pink colourway, dropping in the first half of 2021. So be quick to jump on board!"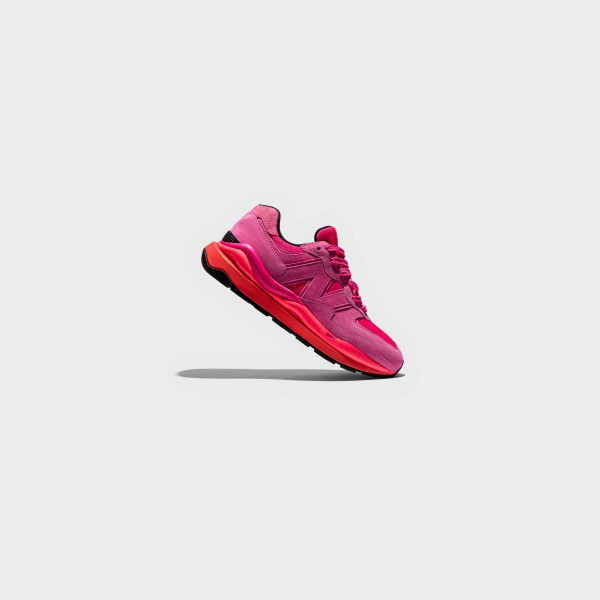 Pink Colourway 57/40
The release of the remastered 574 further proves New Balance won't be backing down, no matter the challenge. Looking to the future of 2021, there is so much more to come at New Balance, with a range of global collaborations and unreleased styles of the 327 and 57/40 dropping throughout the year.
A limited number of 57/40 will be available exclusively at newbalance.co.nz and at selected retailers including Loaded, Good As Gold, Infinite Definite and Knowear.