The theme of the Met's 2023 exhibition will celebrate the late Karl Lagerfeld
Often hailed as "fashion's biggest night out" the Met Gala is a fundraiser for the Costume Institute at the Metropolitan Museum of Art in New York City. Today, the Met Gala returns welcoming Hollywood stars and creative industry legends to dress to the theme of 'Karl Lagerfeld, A Line of Beauty' to honour the late designer. Lagerfeld passed away in 2019, he was one of the most prolific and influential fashion designers of all time, best known for being at the helm of Chanel for over three decades.
The gala will see CFDA award winner Andrew Bolton and Curator in Charge Wendy Yu examine the work of Karl Lagerfeld from 1933 to 2019. Lagerfeld worked at some of the world's most famous fashion houses such as Chloé, Fendi, Balmain and his own eponymous label. All of these brands are featured in tonight's exhibition.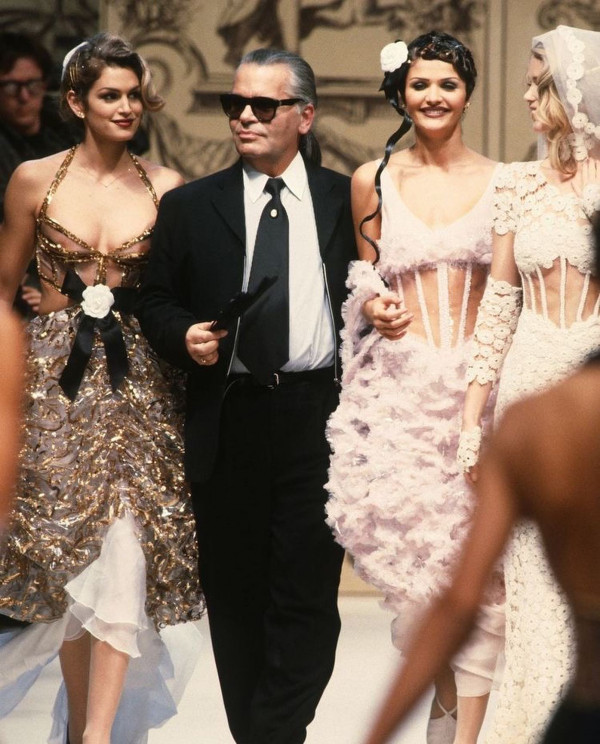 Image via @karllagerfeld
As today's events pay tribute to Lagerfeld's creativity, many of his close friends and collaborators have taken inspiration from his work and are celebrating his life with what they have chosen to wear. Lagerfeld's avant-garde designs were synonymous with luxury and opulence, but hopefully today we will see more than attire sourced directly from his archive. Lagerfled was an incredible photographer, a Diet Coke fanatic, he often carried a fan and his personal library contained over 300,000 books (all stacked sideways so he never had to tilt his head). His endearing relationship with his Birman cat, Choupette is arguably his most recognisable trait, sometimes bringing her as his plus-one to important fashion events. Choupette was left in the care of her "nanny" Lagerfeld's former housekeeper Françoise Caçote in Paris along with £1.3m of his estate.
Our favourite celebrities and designers are sure to have interpreted the theme in a myriad of ways, we can expect to see dark sunglasses, feline and bridal themed attire but what else will they have up their sleeves?
Remix will be updating this article as guests continue to arrive.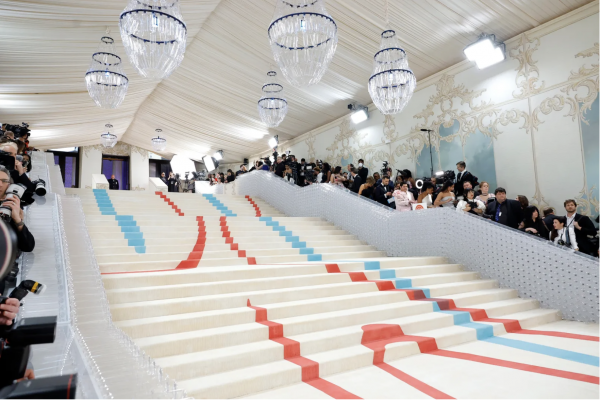 To kick things off.....the carpet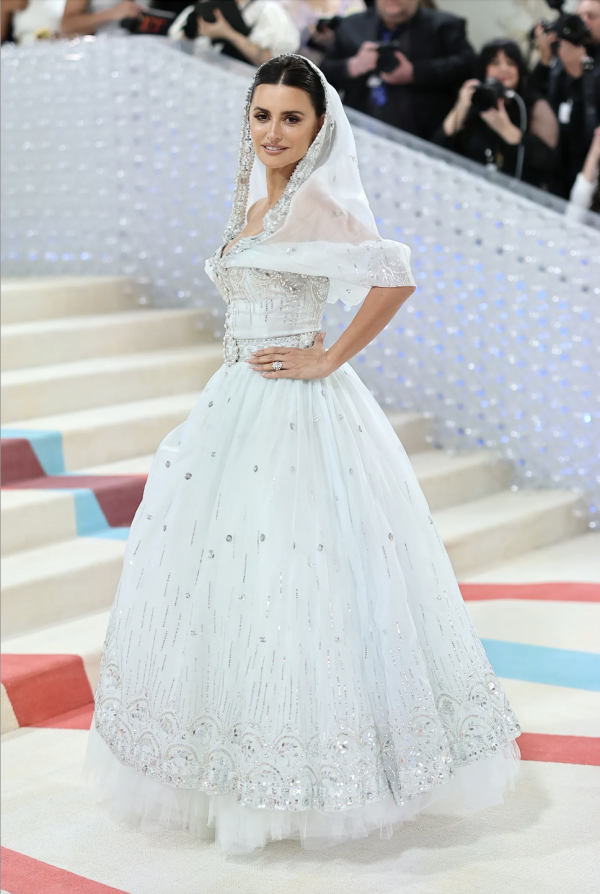 Penélope Cruz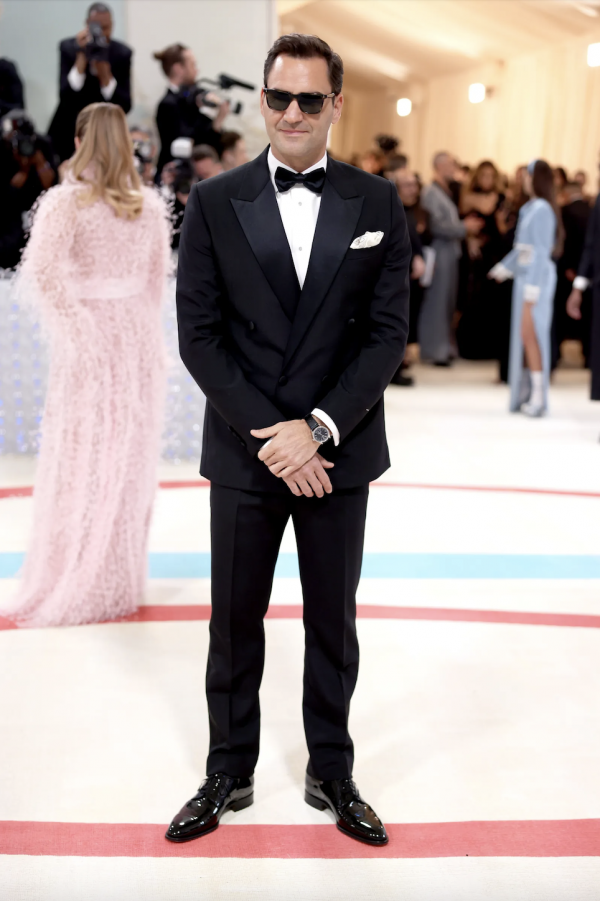 Roger Federer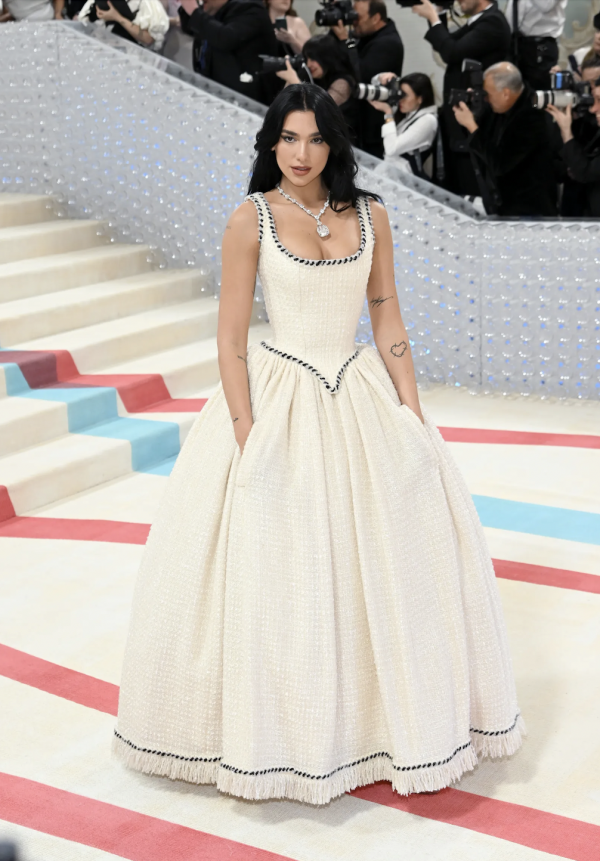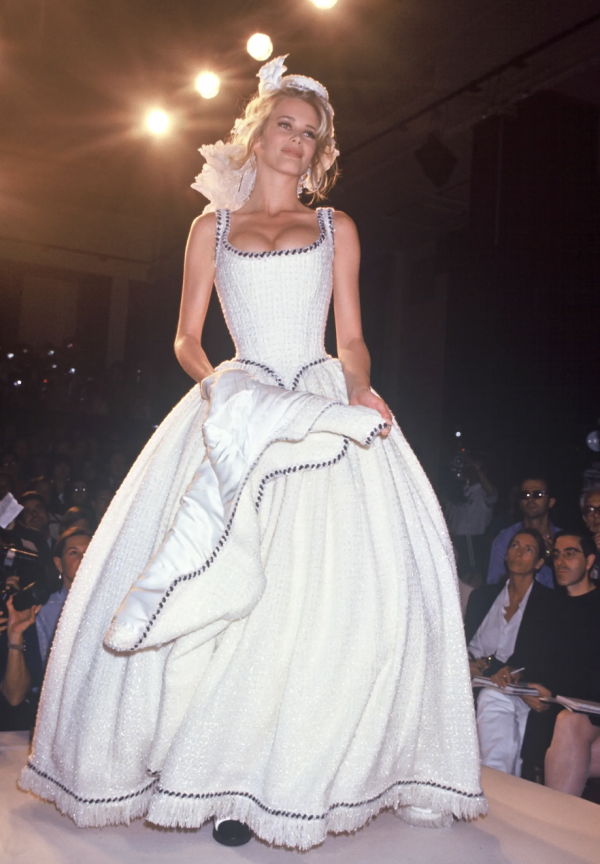 Dua Lipa in vintage Chanel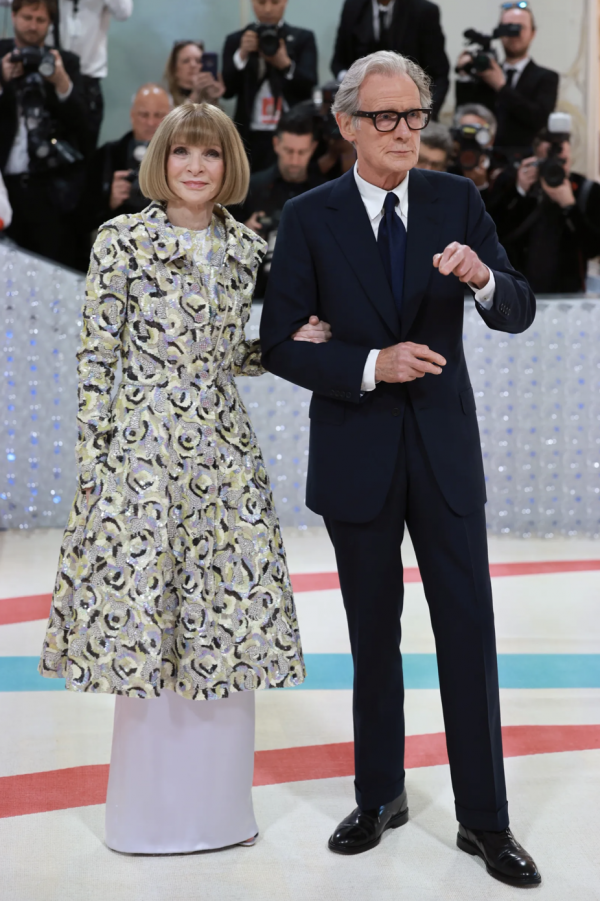 Anna Wintour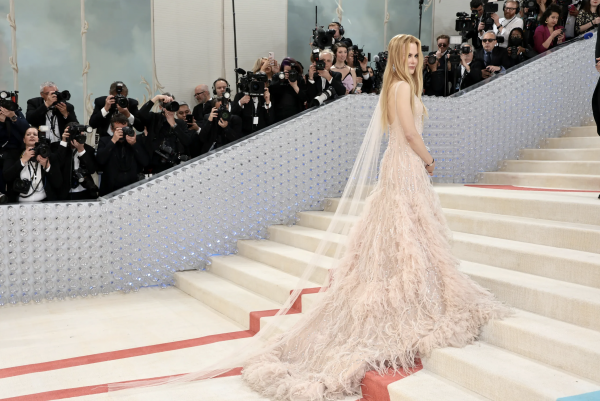 Nicole Kidman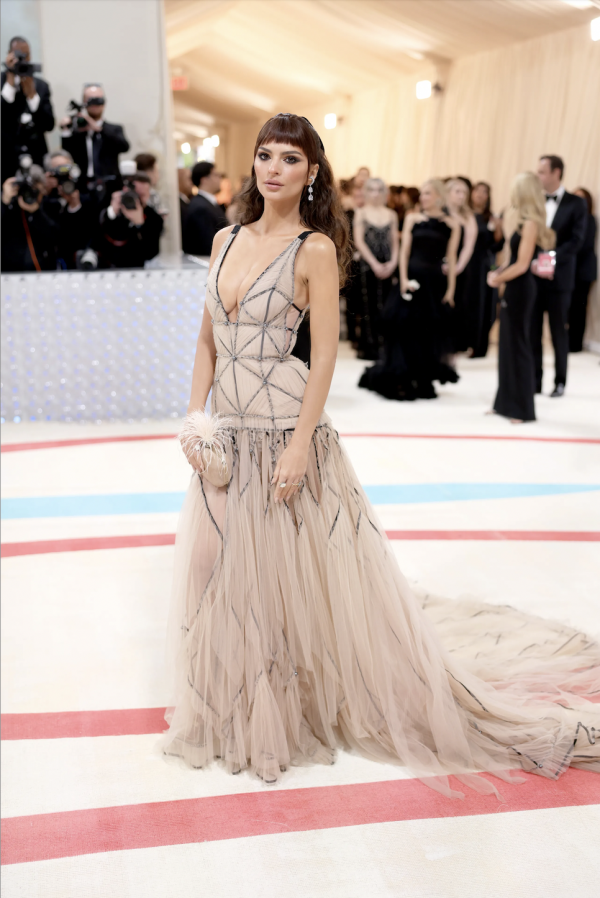 Emily Ratajkowski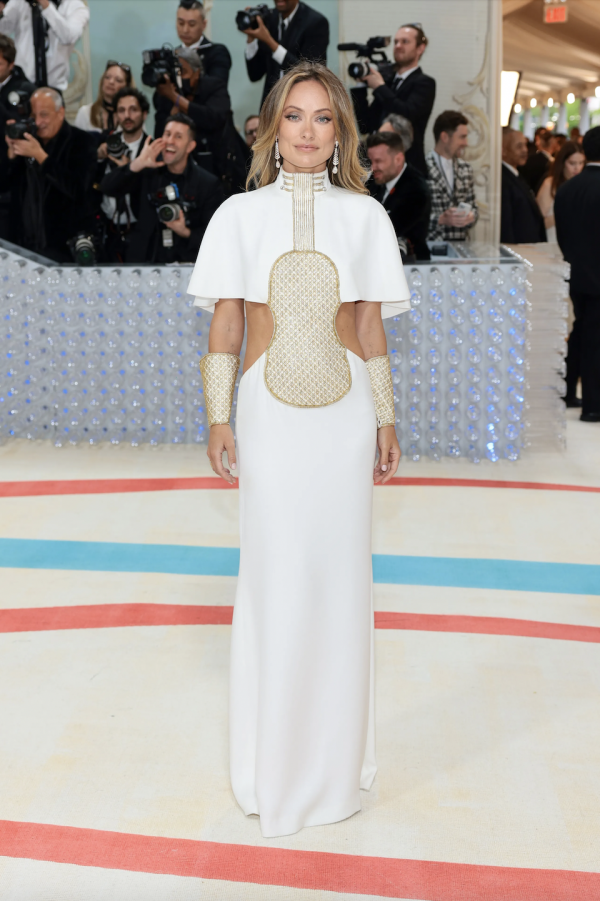 Olivia Wilde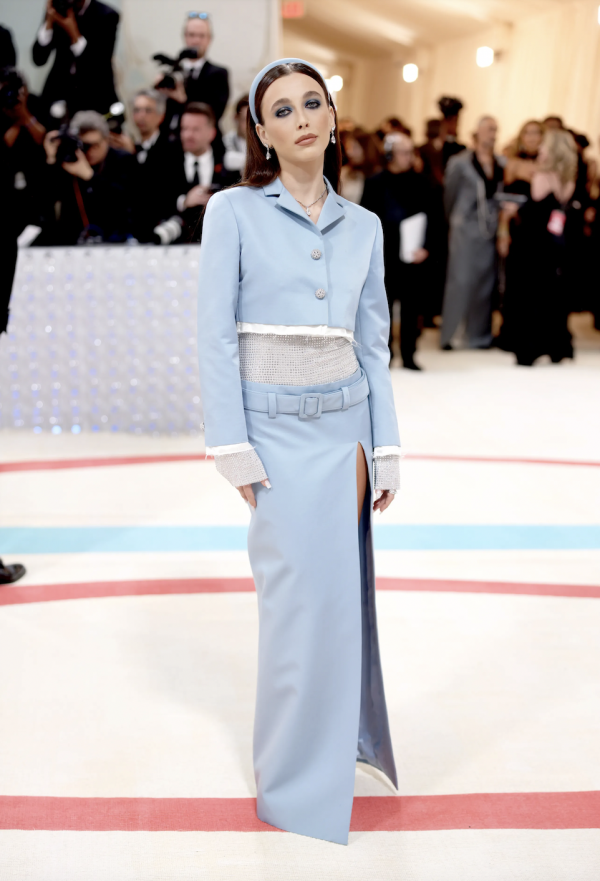 Emma Chamberlain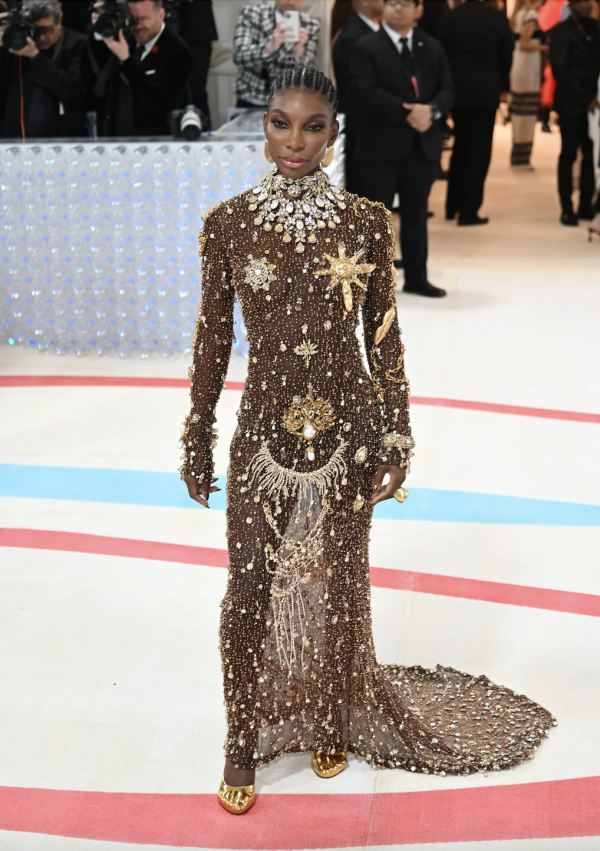 Michaela Coel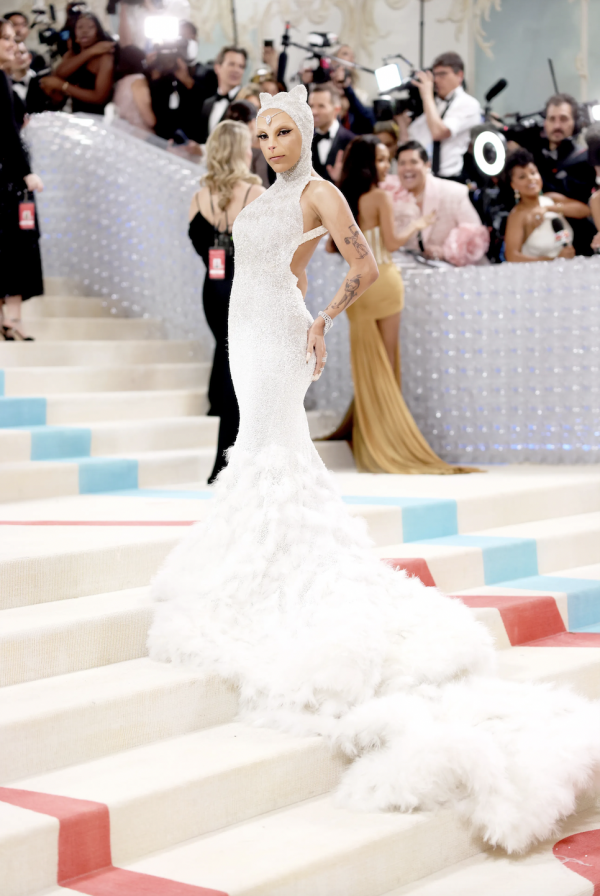 Doja Cat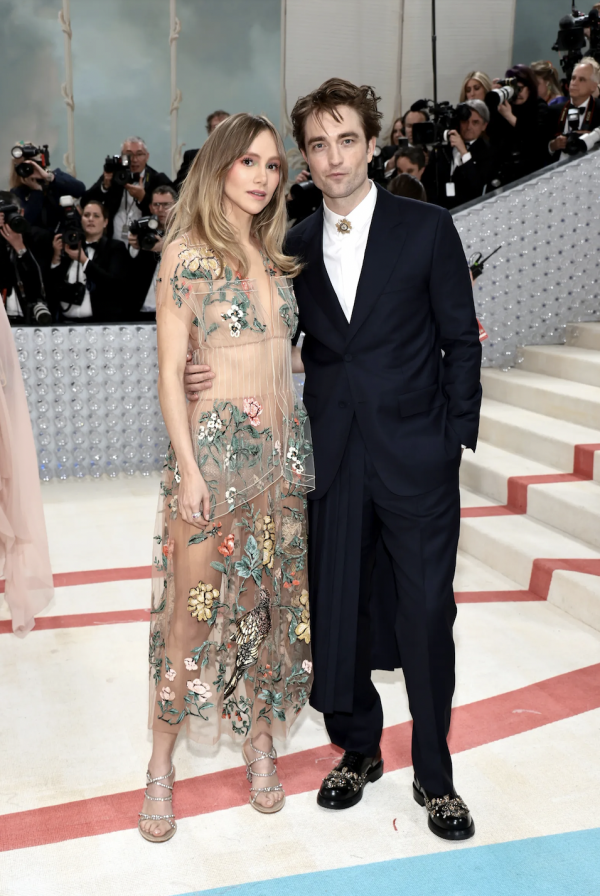 Suki Waterhouse and Robert Pattinson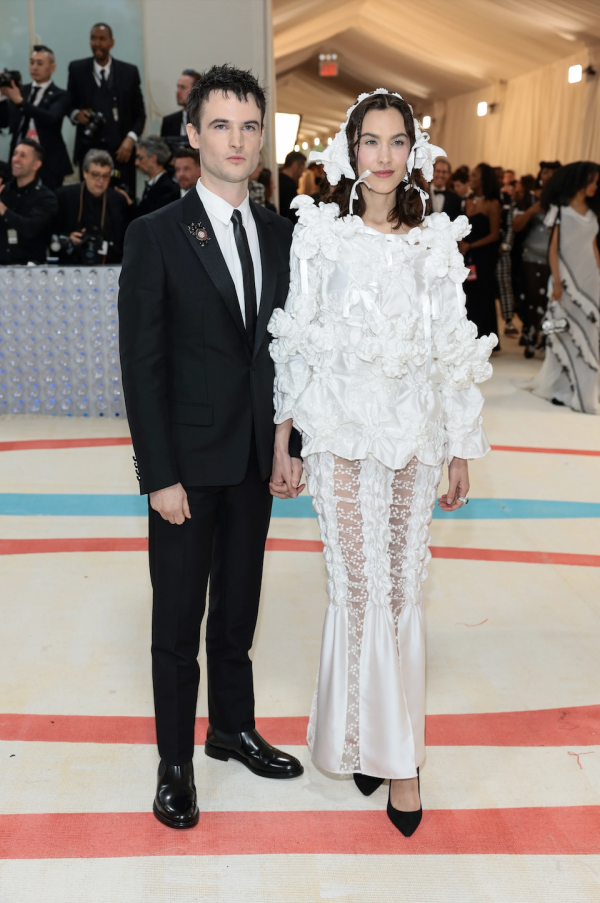 Alexa Chung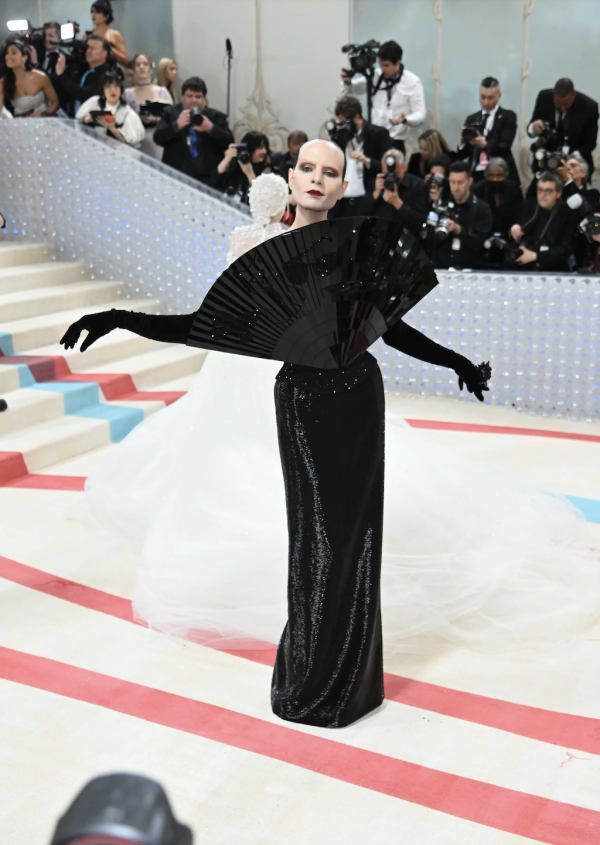 Jordan Roth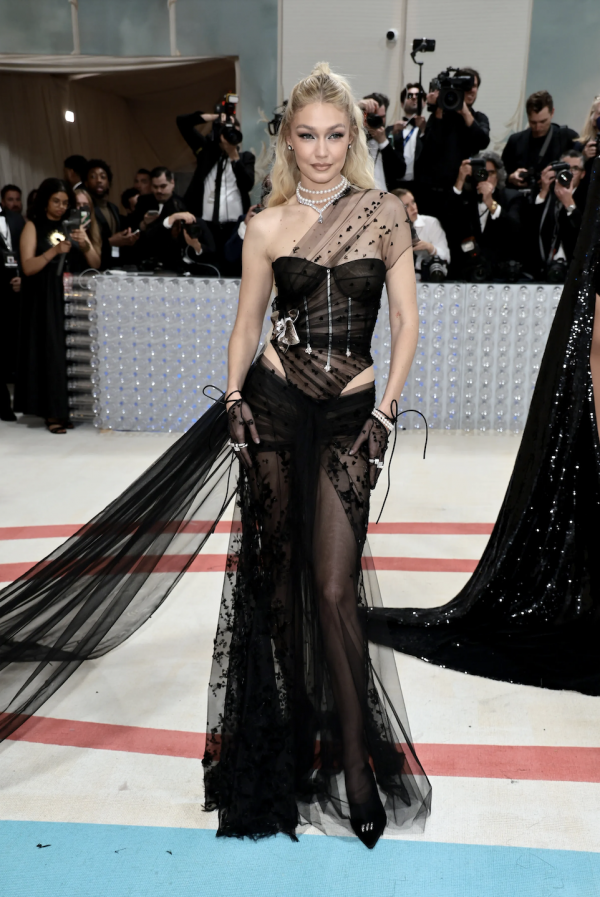 Gigi Hadid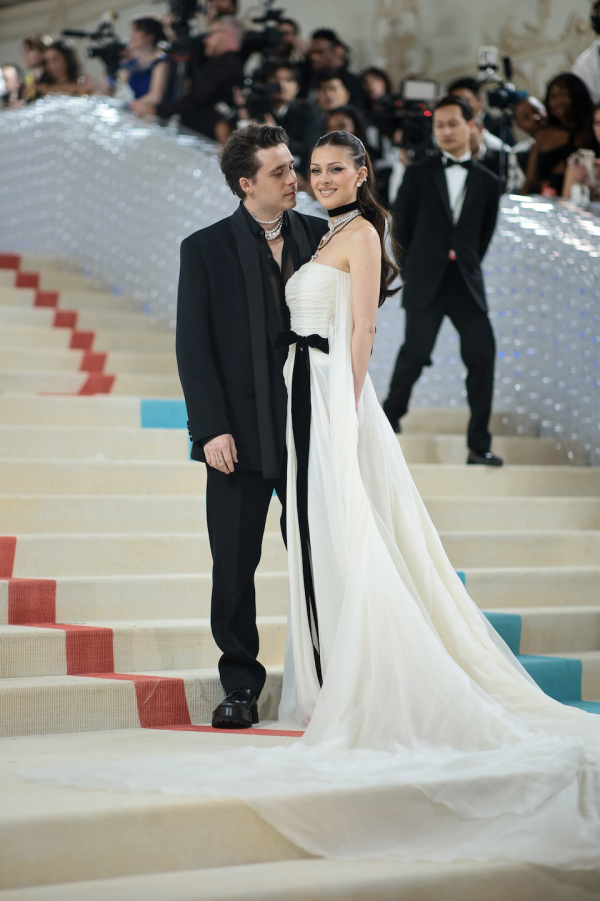 The Peltz-Beckham's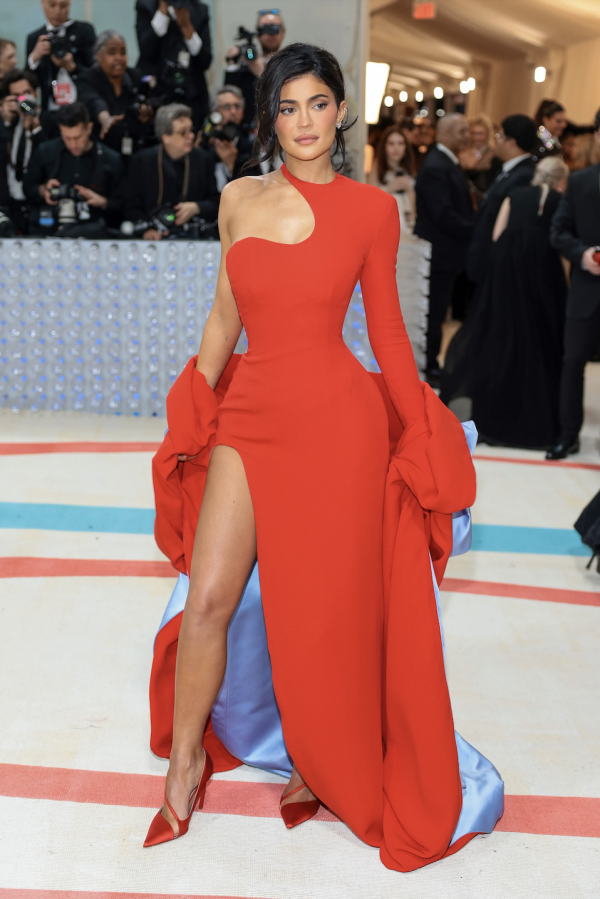 Kylie Jenner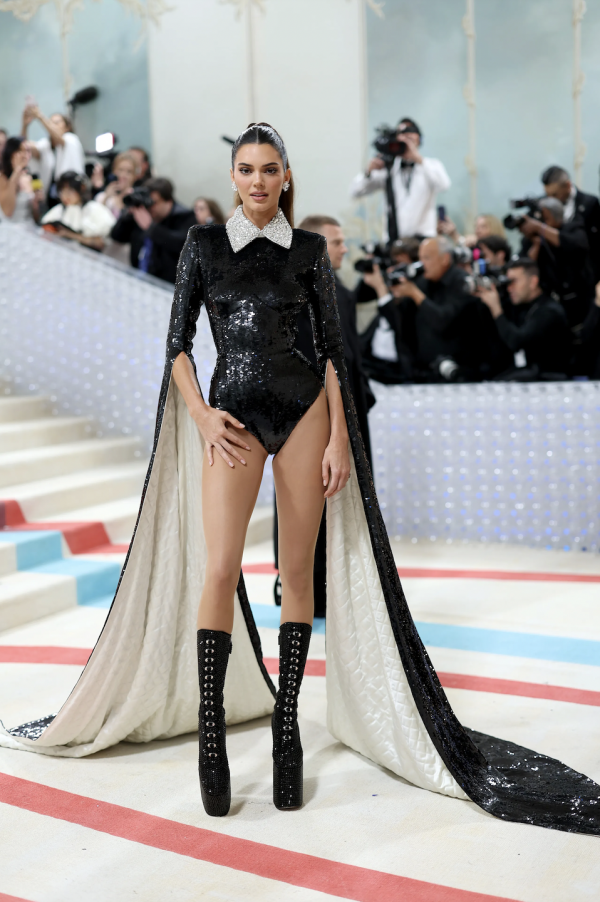 Kendall Jenner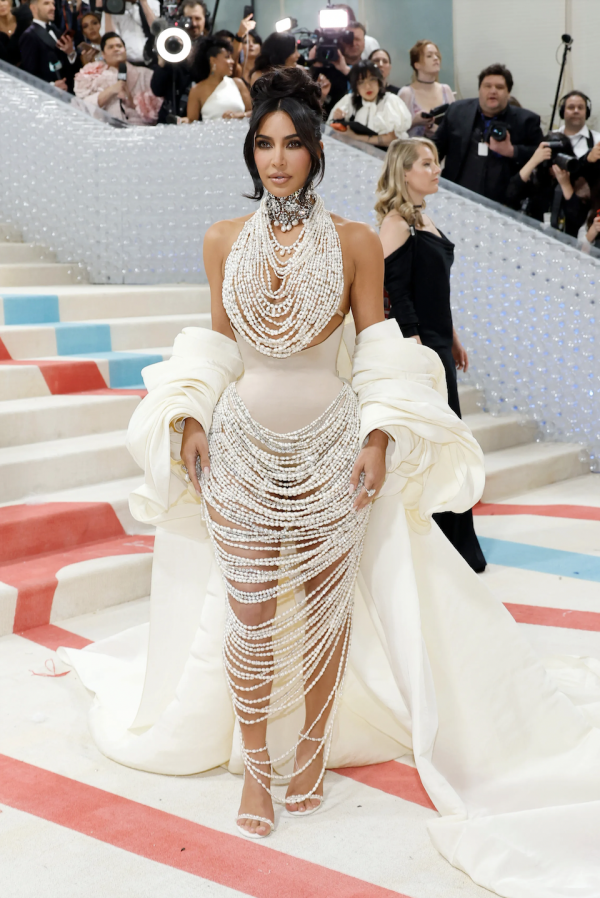 Kim Kardashian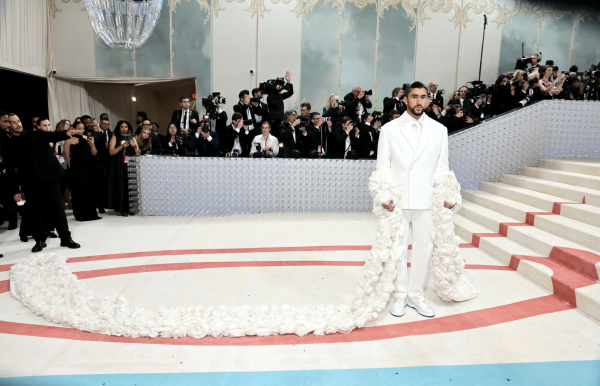 Bad Bunny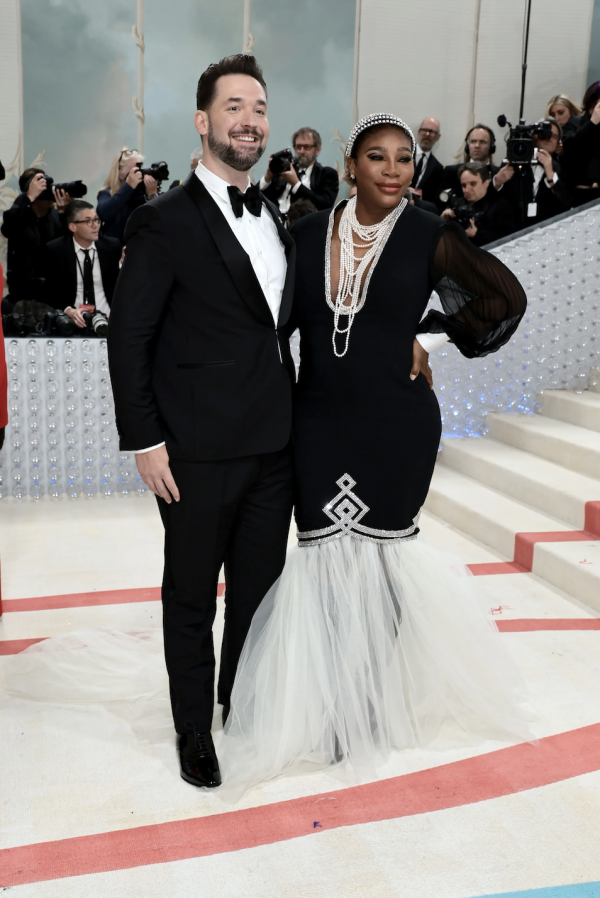 Serena Williams and Alexis Ohanian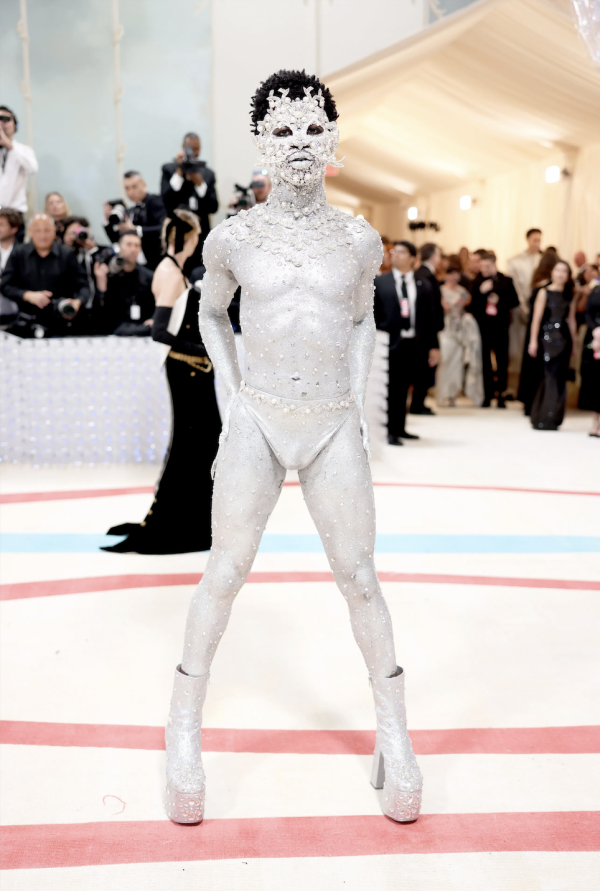 Lil Nas X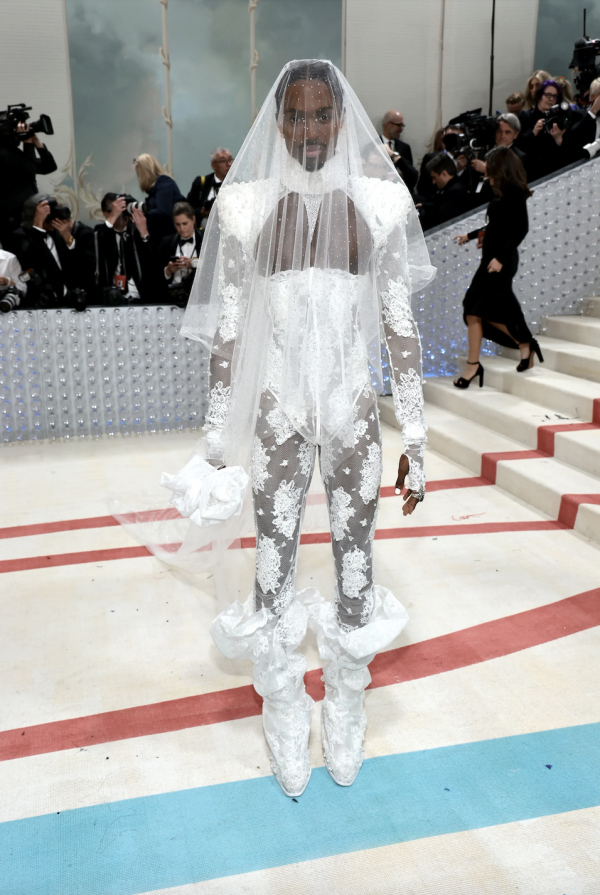 Alton Mason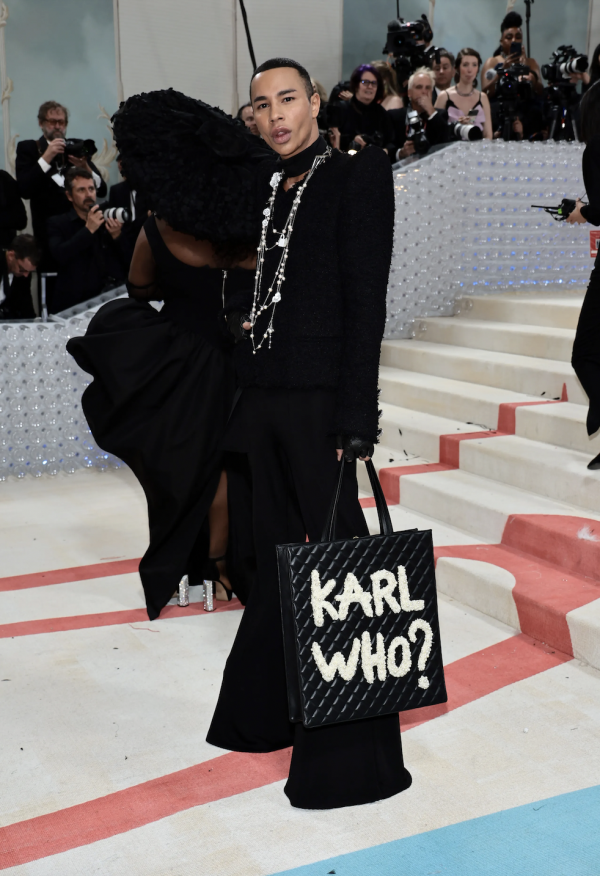 Olivier Rousteing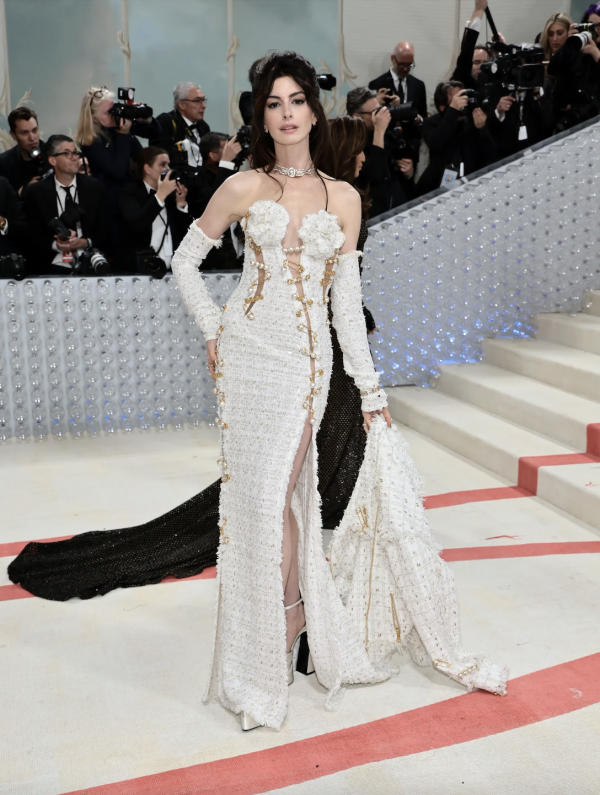 Anne Hathaway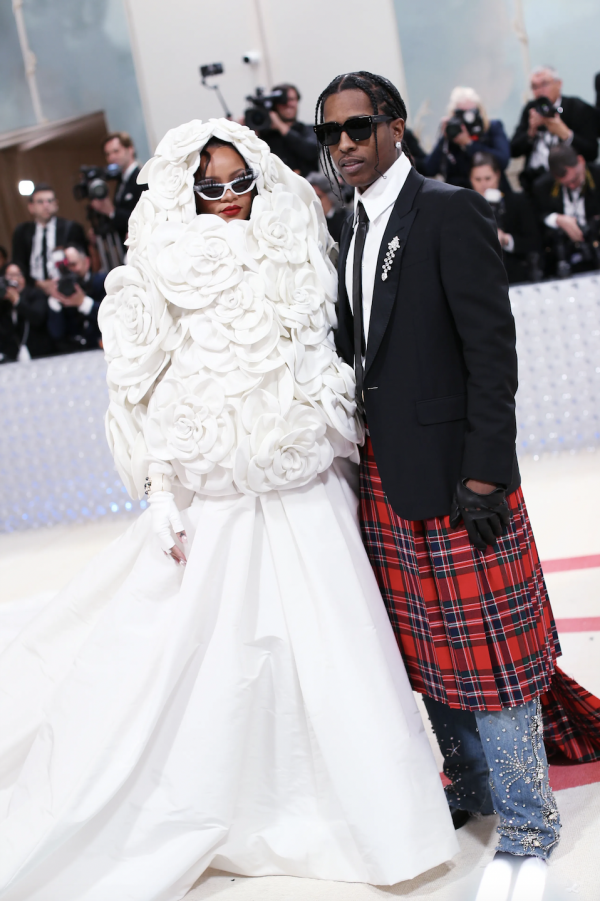 Rhianna and A$AP Rocky