The ultimate jewellery and fashion pairings for recreating Euro summer vibes
Whilst we can't physically be frolicking around Europe with a baguette in hand and a red lip to match, we certainly can plan for when that international bubble opens. In honour of our hearts longing wish to be sitting seaside on the Seine with a charcuterie board within arms reach, we've collated our favourite Euro looks paired with dreamy jewels from our friends at Orsini.
It seems only fitting that Auckland based fine jewellery brand Orsini is inspired by the Italian culture and heritage. Orsini believes that fine jewellery isn't just about accessorising, but reflecting ones own unique style that can be cherished from generation to generation. Orsini offers a range of perfectly cultivated brands as well as a creative space where they offer custom designs for those longing for their perfect piece.
We've styled some of our favourite pieces below with sophisticated fits, so you can start planning your future Euro trip outfits for when that day does come...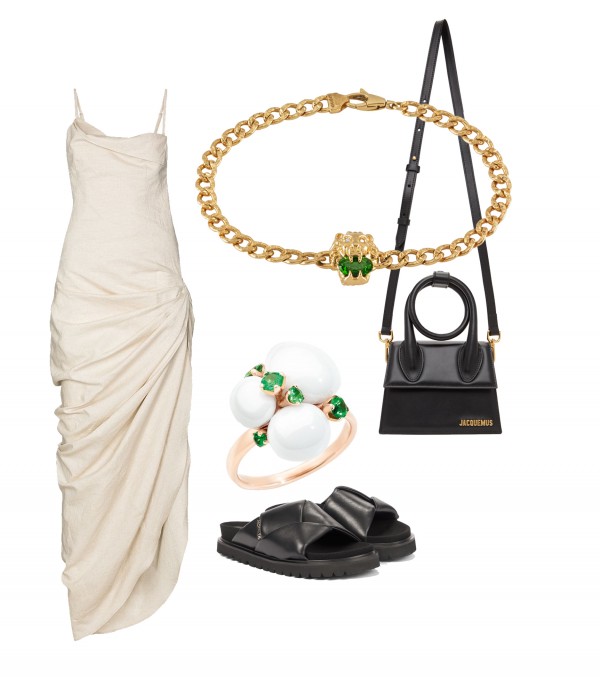 Jacquemus Dress, Jacquemus Bag, Moncler Sandals, Gucci Bracelet from Orsini, Pomellato Ring from Orsini.
Bellini Brunch
What's better than brunch? A brunch with champagne of course! Dripping in a Gucci gold bracelet and a Pomellato ring this brunch outfit is nothing but chic. Pairing our favourite French designer Jacquemus with the comfiest moncler slides so you can walk to and from your morning date without compromising your style.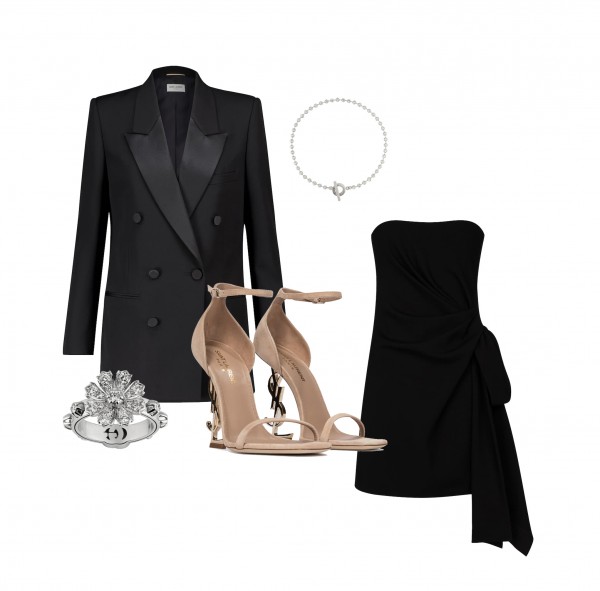 YSL blazer, dress, shoes. Gucci ring and necklace from Orsini.
Wine and Dine Me
A romantic dinner for two, or even just you. Classically chic and always in style, the little black dress is everyone's friend. Paired with a sort after YSL le smoking jacket, and heels to match this classic French house fit is tres chic. Paired with a glamorous Gucci ring and Bracelet to give just the right amount of bling.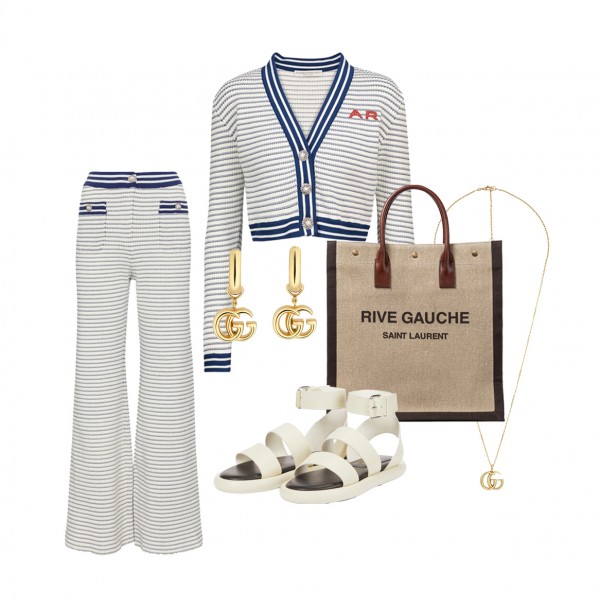 Alessandra Rich twopiece, Proenza Schouler sandals, Saint Laurent bag, Gucci Jewellery from Orsini.
Picnic on the Cinque Terre Seaside
In a dream world we'd be picnicing on the Italian seaside all day every day, looking effortlessly chic as the wind blows in our hair and we sip on heritage wine. This knitted two piece from Alessandra Rich screams seaside chic, where the cream strappy flats make it practical to walk along the cobble stones. Of course it wouldnt be a real outfit without matching gold jewels to top the look off.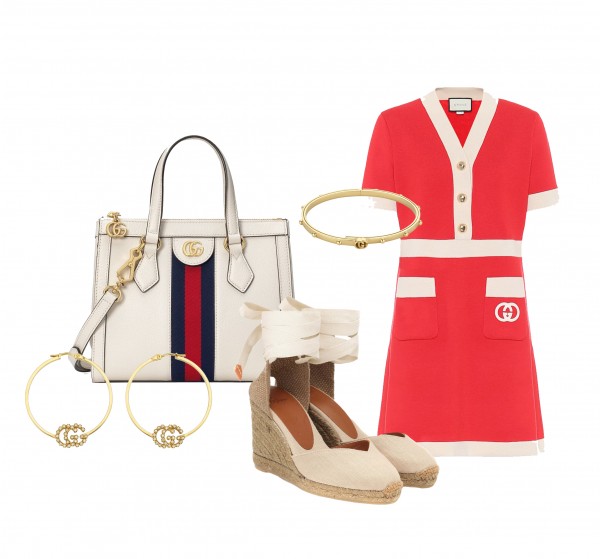 Gucci dress and bag, Casatana Chiara wedges, Gucci jewellery from Orsini.
Out and About
An outfit perfect for visiting the Mona Lisa as you soak up some European culture. This 60's style Gucci dress is the perfect homage to artistic talent. Paired with gold earrings and a matching bag there's no doubt you'll be mistaken for art as you walk through the Louvre halls.
If you're on the hunt for that something special, for that special someone, theres no doubt that the answer lies behind the doors of Orsini. Stop by their store to create something ultimately yours, or enquire online at Orsini.co.nz