Thirty years of WORLD:  A look back…
Remix's Steven Fernandez sat down with WORLD founder Dame L'Estrange-Corbet to discuss 30 years spent remaking Kiwi glamour.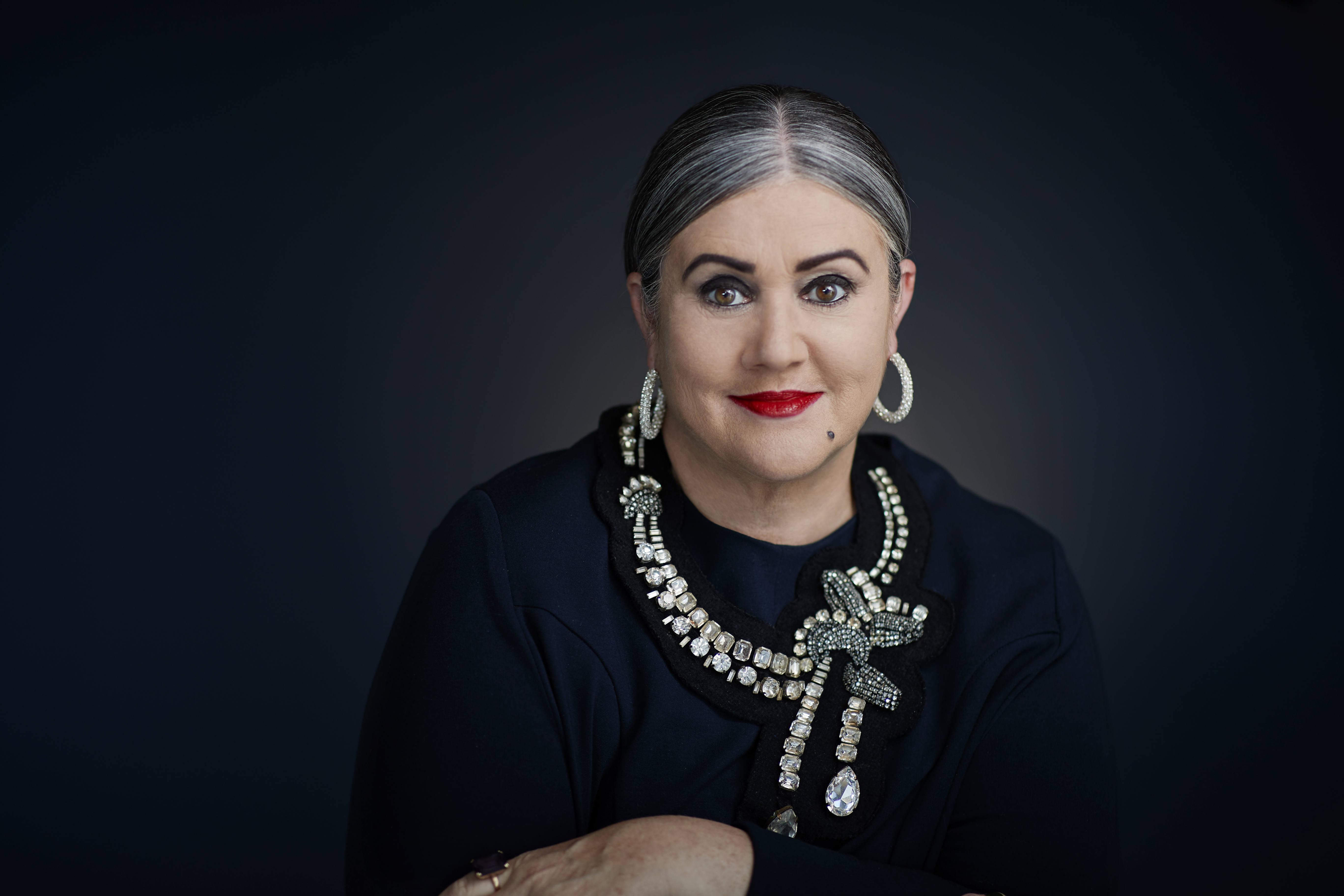 Influential business mogul, iconoclast and edgy designer, Dame L'Estrange-Corbet has changed the way New Zealanders view designer fashion since the conception of her brand, WORLD just over 30 years ago. Since then, she has been outfitting us to live our best lives, and also defining our view of exactly what that looks like. The unwavering eclectic consistency of WORLD's vision and style has yielded it one of the countries most powerful brands, so, we sat down with the mastermind behind it all to discuss 30 years past, and 30 years hence…
30 years at the top of New Zealand is a monumental achievement. Looking back now, does it feel like it's flown by?
30 years at the top, as New Zealand's most philanthropic and Avant Garde fashion brand is something I never personally expected to achieve. I mean really, I cannot imagine how boring life would be if I had to think 30 years ahead, and plan what I wanted when you have no idea if you are even going to be around, and what if you did not achieve your plan, you would be devastated!
It has been very organic, surprising, but a natural evolution of a New Zealand made brand.
What do you think your 30th anniversary says about WORLD, your team and you and Francis?
I feel for two people with no family at all in NZ, no business background, having never seen a Lease or employed a person, it was a pretty gutsy thing to do! When you are young, you are fearless and feel indestructible, and you don't always realise the consequences of your actions at the time, you just have to take risks.
I am the more cautious one out of Francis and I, and he signed the lease on our first 100 sq. ft. shop in Auckland's High Street without my knowledge, or consulting a Lawyer, I nearly had an epi when I found out! I then thought "If it does not work, it does not matter", I did not realise when you lock yourself into a lease, you are locked in for the term time, regardless of whether the company folds or not.
Celebrating our 30th this year, shows that it is all about blood, sweat, risks and tears, and having a great team behind you, as Benny Castles came on as a Director many years ago, as he has qualities we don't!
It is also about originality, I hate the 'look of the season/colour of the season or designers that blatantly rip off internationals, if you cannot design, find something you can do!
I recently watched a newish fashion brand close its doors, which is always very sad, yet whenever I walked passed, they were shut, with a note on the door, and I thought "How the fuck do you think this is going to work if you are never open?'. If you want to be taken seriously, you have to step up, it's not about game playing at being famous, forget the fame, who cares? It is about hard slog, day after day, month after month, year after year. Fashion is a relentless beast, and without stamina, and an insane work ethic, you will not make it, period.
What do you think it is about WORLD that kept you going so strong?
In a word, failure. I remember at school I was always at the top end of the class, then I got bored, and slacked off, mucked around, and when I saw I had dropped off the top, I was so disappointed with myself, it gave me a really big shock when the list was put up on the primary school wall, for everyone to see! If I really want something, I will give it my best shot, and if it does not work, at least I know I did my best. I am so immensely proud of WORLD and what we have achieved, not just with coming up with a brand, but opening the doors for so many other fashion students/hopefuls to walk through. There always has to be someone that opens the door, and WORLD has been at the helm of so many firsts in its 3 decades.
This is the first time we've spoken (on record) since your 2018 New Year's Honour. Tell me about how one finds out.
I found out I had been made a Dame when a letter arrived in the post in 2017, to inform me that Queen Elizabeth II had awarded me a DNZM. It was pretty weird, I thought it was an invitation to a function, and had to read it twice to ensure I had read it correctly.
You are not allowed to discuss it with anyone until it is publicly announced, which is about 3 months after, so it was really hard to keep my big mouth shut!
What was that day like and what did it mean to be acknowledged for your contributions to both fashion and the community?
The day of my investiture as Dame was great. It was very much a family affair, Francis, Pebbles and Hayley my niece from London who was here for a year came, along with two of my best friends. Philip Treacy made me my hat, as I had met him many years earlier when he came to Auckland and we got along really well, so I felt very honoured.
The Governor Dame Patsy Reddy gave me my award, as I was the first one up, and hoped I didn't trip up. Then myself and all the other recipients had morning tea in the grounds of Government House. I had booked a dinner for the family in the evening, so we arrived home for a couple of hours, and I was sitting on the balcony looking at my enormous medal, and Pebbles and Hayley (cousins, who happen to be the same age), came out onto the balcony with a black shoe box.
They both handed me this box, and Pebbles said "We are so proud of you, and got you a little something". I was so flabbergasted and emotional as I opened the box. Wrapped immaculately in tissue paper was a white porcelain cup and saucer with a gold crown printed on it.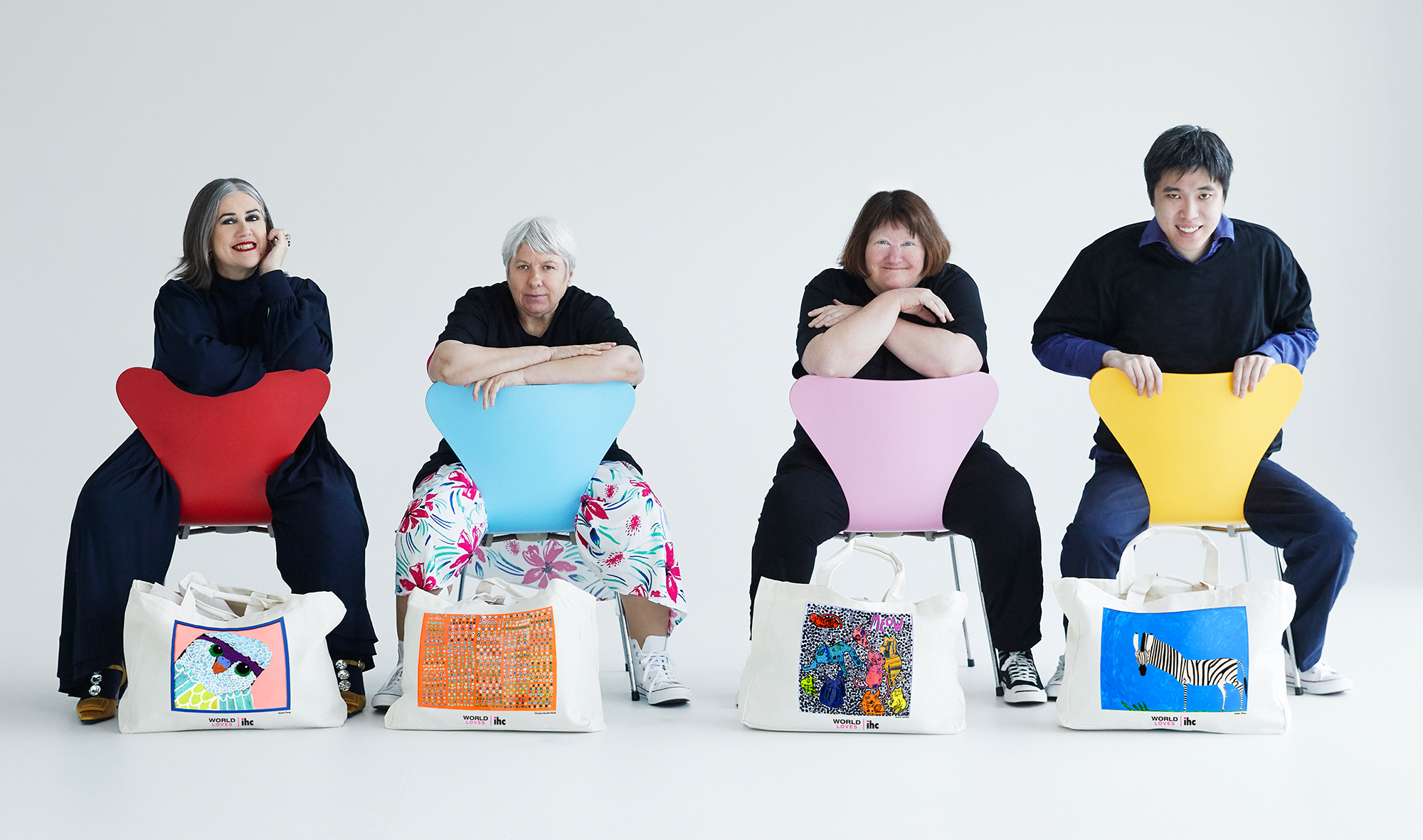 Speaking of, you have a longstanding partnership with IHC. How did that originally come about?
In 2009 I was asked to be a Judge for the Telecom Art Awards, who were the then sponsor of the IHC Art Awards, which I was thrilled to do. The following year they invited me back. It then became the IHC Art Awards, and each year I was asked back, each time with different art judges. Then in 2016 I was sent a letter asking me to formerly become the IHC Art Awards Ambassador, which has been amazing. I travel the country at the beginning of each year, to art centres in the North and South Islands to meet the artists, encourage them to continue with their art and enter the art awards each year, as it is so important for them to express their feelings through their art, and the work is just inc redible, each year I am blown away, they are the most beautiful people I have ever had the honour of meeting. So courageous and kind.
Tell us a bit about the initiative you collaborated on with IHC to commemorate the30th anniversary of WORLD?
Francis, Benny and I decided that the 30th was not only about us, but what we could do to promote something we are passionate about, and that is my work with the IHC.
Each September, the IHC Art Awards are held in Wellington, so this year I chose 4 different artists work, and WORLD designed and made 12oz reusable unbleached cotton canvas bags with the prints, and these were launched at our 30th at the Auckland Art Gallery, and the profits from the sales of the bags go to the IHC Art Awards. www.worldbrand.co.nz

When you think back, look back, on your journey so far, is there a key moment that stands out as particularly special or memorable? Why?
I think there have been so many, but one standout has to be when we were chosen as one of the first 4 New Zealand brands to be chosen to show at Mercedes Australian Fashion Week in 1997 (a different 4 from London Fashion Week in 1999). 1997 was the first time NZ brands were asked to show internationally. We received a letter in the mail informing us of this, and thought it was a joke, as I had never heard of it, and binned it! A few weeks later, the organisers called us, and wanted to know why we had not replied, and we had to pretend we had never got it! Of course, it only gave us a couple of weeks to get a collection to be part of it, and I had to work into the middle of the night for that entire time, to get the hand work done.
When we did our show, we were told someone wanted to meet us, and we turned around to see the Creative Director of Italian Vogue, Anna Piaggi standing there saying 'Bella, Bella'. She told us through an interpreter that it was the 'best show she had seen all week, and the only one she had not fallen asleep at!'. She visited us a few time in NZ after that, and to be singled out and honoured by someone so legendary in the industry was incredible.