Tippi Hedren stars in Gucci's newest campaign
Alfred Hitchcock fans will know the name Tippi Hedren and recognise it as the leading actress in the suspense film, The Birds. However, there's more to that than just a wistful look back at the best scary films.
Tippi Hedren, at 88 years old, is now the newest face of Gucci's jewellery and timepieces campaign.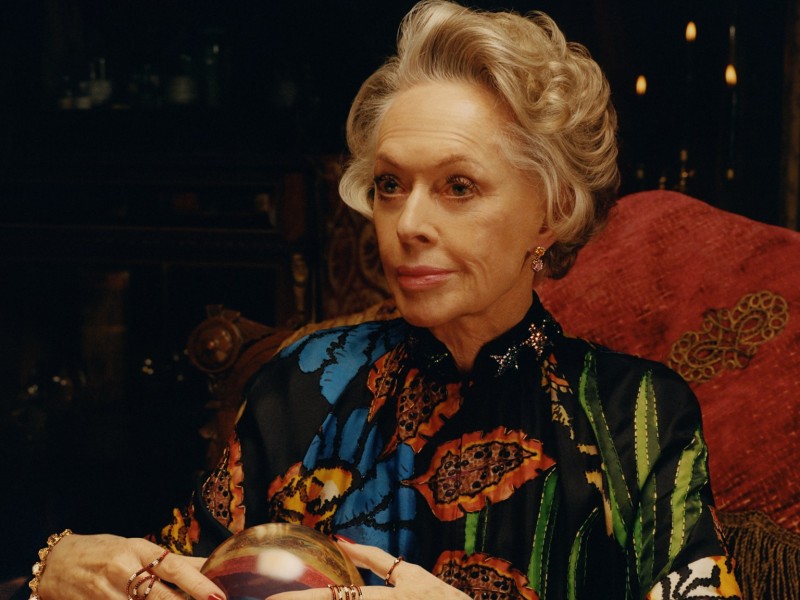 Gucci is at the forefront of the pop culture fashion scene and is bridging the gap between high fashion and ready-to-wear accessibility at a faster pace than most fashion houses.
The house has become iconic in today's day and age and continues to exude expectations with the incorporation of Tippi Hedren as their newest muse. The decision to cast Tippi was in an effort to try and embrace more age diverse campaigns. An iconic moment for age diverse campaigns was last year when Calvin Klein cast 73-year-old Laura Hutton to model their bra and underwear range, defying the notion that only young, slim women are the ideal models for lingerie campaigns.
Tippi models several gold bangles and bracelets with snake-inspired rings while looking into a crystal ball. She also wears an Alessandro Michele-designed Gucci print dress, Alessandro also acted as the creative director on this campaign.
Watch the full campaign video, here.
Image credits to Adweek and Elle.