Vintage fashion enthusiasts lined up for hours to shop Chloë Sevigny's wardrobe
This past Sunday, the New York fashion scene descended upon 676 Broadway to shop the wardrobe of the city's favourite 'it' girl Chloë Sevigny. Although the sale started at noon, vintage enthusiasts arrived as early as 6 am for their chance to get inside. Alongside Sevigny were fashion editors Mickey Boardman, Lynn Yaeger and Sally Singer, all hawking clothing, accessories and the odd piece of homeware. Notable items available to purchase included limited edition SUPREME collaborations, multiple pieces from the Vivienne Westwood archive and a pair of Chloë x Opening Ceremony clogs that a fan had signed. Remix writer Phoebe tracked down two of the lucky people that made it inside and asked them all about it.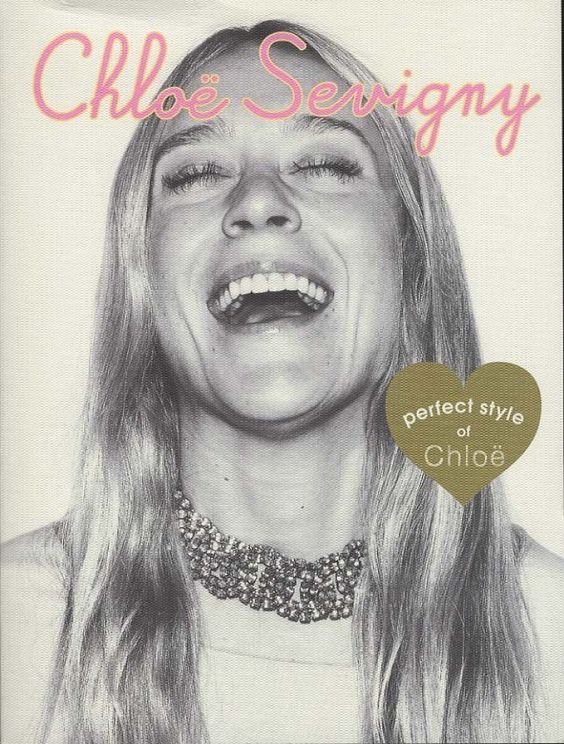 Image via Pinterest
Elisabella Marino @elisabellamarino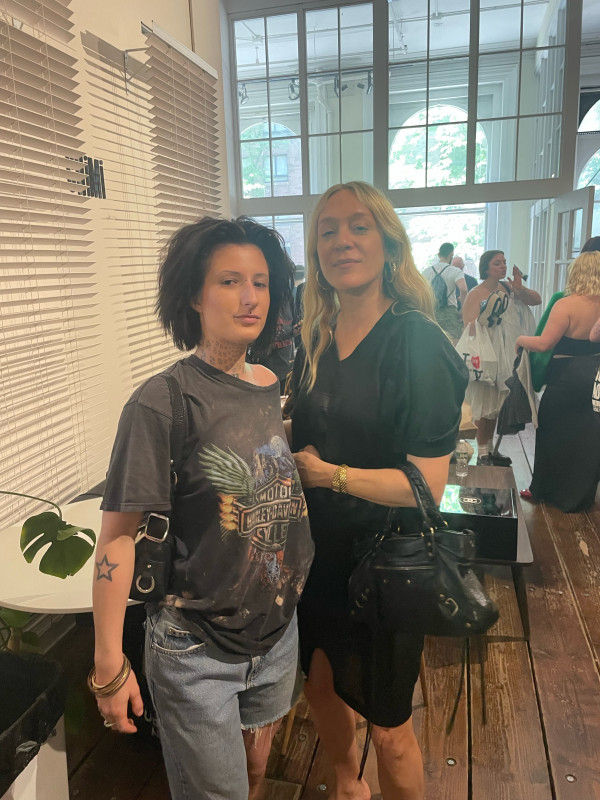 Image provided
How long were you in line for?
I was in line for about 4 and a half hours. The sale started at 12, so I got there at 10 am by myself. My friend met up with me in line around noonish with rations haha (a bagel & coffee). I was prepared to stand in line for a long time, but I didn't prepare well, some people at the very front had lawn chairs & blankets. I wasn't very far down the line, like just around the corner. It wasn't great, but once the sale started & I heard it went around the entire block, I knew I had a much better place in line than I thought. I also heard on Tik Tok that they had cut the line off at some point, but I was already inside when they did that.
How did you pass the time?
I passed the time at first, by listening to a podcast & FaceTiming my mom wishing her a happy Mother's Day, I told her where I was & she thought it was really cool. Chloë Sevigny is definitely multi-generational.
How many people do you think lined up?
I feel like I'm so bad an estimating numbers like that, but the line ended where the line started so I mean, it was a lot of fucking people.
Why did you want to go?
I obviously wanted to go because, how many famous people sell their pieces they've personally worn to the public in person, like ever - there was no way I wasn't going. But I mostly went because she's been a fashion icon her entire career & I look up to her for that. I don't really idolise celebrities, but as a young woman who just moved to New York to have a better opportunity, to have a career in fashion & the arts I feel like I… kinda relate to her. She's talked about how she's always been resourceful, sustainable, & crafty when it comes to fashion & I'm the same way.
Was it worth it?
It was absolutely worth it. I went in there with the anticipation that I probably wasn't going to be able to buy anything, being that most of the pieces were going to be designer & I wasn't able to come with a big budget, or that most of the things I would be able to buy would already be gone. When I got inside I could tell it had dwindled down. The racks that seemed to have more affordable stuff on there were pretty much gone, but the racks with high-ticket items seemed to be full.
Did they only let a certain number of people in at a time or was it a frenzy?
I don't know how many people were allowed in there, but there must have been some capacity limit because they were counting how many people could be let in at a time. It was pretty overwhelming because we were definitely all there on a mission, but everyone was really respectful - no pushing or shoving.
What was the space like?
The space was cool, it looked like some sort of studio. We took an elevator up to the second floor & this security guard in a nice ass suit guided you in. It definitely must've been Chloë's security.
What did you buy?
I ended up getting this piece from her collection with Opening Ceremony back in 2013.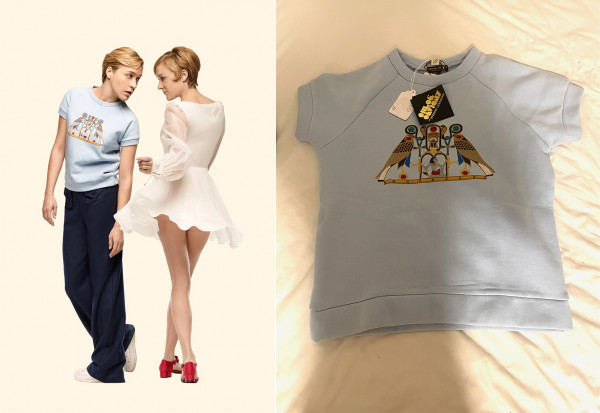 Image provided
Did you meet Chloë?
I did meet Chloë & she was really nice. I asked her for a photo & thanked her for doing the event. Her energy to me seemed a little overwhelmed, all she really said was "Hi! Sure no problem! Bye!", but she was definitely friendly. I get the same way when I'm overwhelmed and she had been having the same interactions for two hours straight all while this chaos was going on, I wasn't offended at all.
I think I was too nervous to try to have a conversation with her, but I wish I had because I saw her chatting with some girls as I was leaving & got kinda bummed. My moment with her was enough for me though. I left satisfied & happy for such a cool experience I got to be a part of.
Jazmine Rogers @thatcurlytop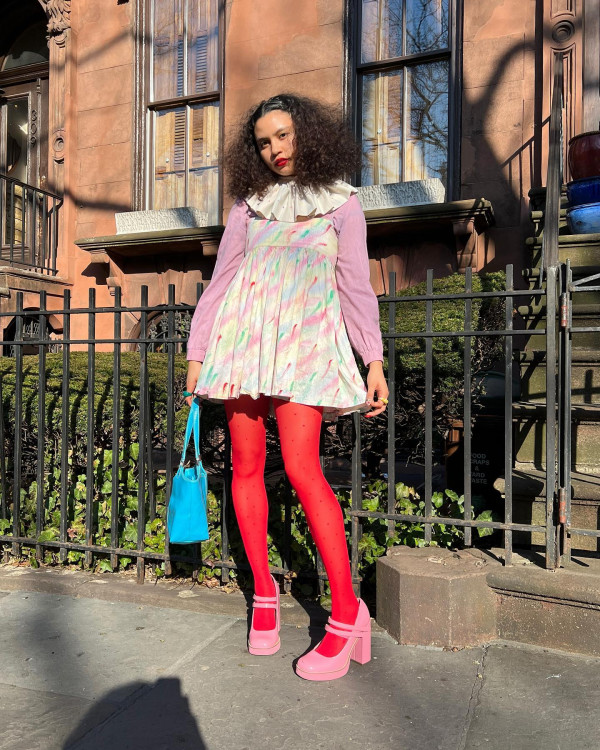 Image via @thatcurlytop
How long were you in line for?
I got there at 7:45 am! And I held a spot for my friend who came at 8am. We thought it was better to wait hours before the sale rather than hours after it started.
How did you pass the time?
Mainly just chatted with my friend, we just framed it as us getting coffee/breakfast in the morning and just hanging out. It would be equivalent to doing this at a restaurant or cafe but instead, we're sitting in line haha.
How many people do you think lined up?
I truly can't come up with a number but I saw it literally wrap around our block and then moved on to the next block and it was such a frenzy once it started.
Why did you want to go?
I really want to invest some nicer pieces into my wardrobe and do it more sustainably. So I'm a huge fan of closet sales, and the fact that it's from Chloë Sevigny's closet makes it even more exciting. (Oh and Lynn Yaeger her pieces were also incredible)
Was it worth it?
100%! I think it was mainly worth it because we were close to the front (I was the 16th person in line) so I really got a chance to sift through and find some amazing pieces at truly fair prices!
Did they only let a certain number of people in at a time or was it a frenzy? What was the space like?
As hectic as it was, they did such a great job organising it! Everything was nicely displayed, they had actual fitting rooms, and the checkout process was so well thought out. I was honestly very impressed.
What did you buy?
P.A.R.O.S.H. skirt via

@babylynnieland

($250)

Micro mini SKORT w/ no brand name ($15)

@chloessevigny

x

@openingceremony

peplum top ($65)

Corset by Fredericks of Hollywood ($20)
As seen here: https://www.instagram.com/p/CsRqPcXrM8d/
Did you meet Chloë?
I did very briefly haha! I met her after I checked out and I was honestly very nervous and slightly overstimulated that my interaction with her ended up being pretty brief. She was very kind and signed out an SSENSE mag to me and complimented the way my name was spelt, which was truly special to me.