Walk on Air with Skechers new colourway
There's no doubt that after the wrath of multiple lockdowns and the year of the 'pivot', most of us prioritise comfort over style. However, finding the right balance between the two seems to be the golden question asked by design teams around the world. Skechers have hit the nail on the head with their new colourways of the Skecher Street Uno shoe - Stand on Air, bringing shoe aficionados the best of both worlds.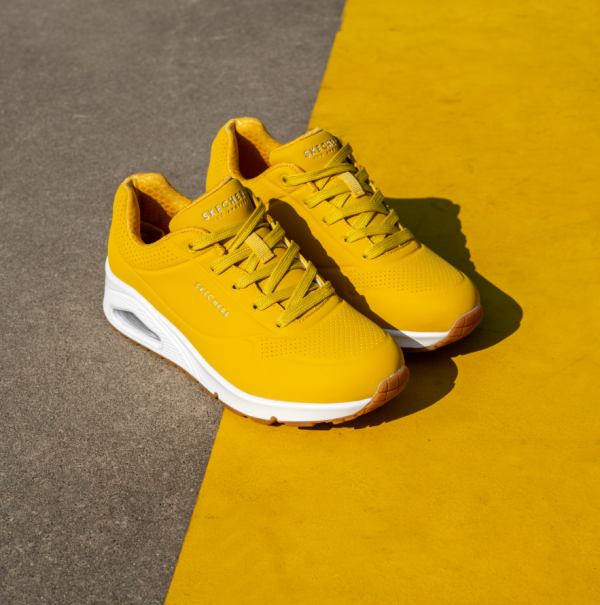 For years women have carried plasters around in bags knowing that inevitably by the end of the commute to work (Auckland parking is hard to find, am I right?) our beloved kicks would throw a tantrum and the blisters would start to form. As a solution to that problem, we started taking our work heels in our bag and speedily swapping them out at the office, hoping no one would witness the changeover, thus compromising that effortless business-chic persona.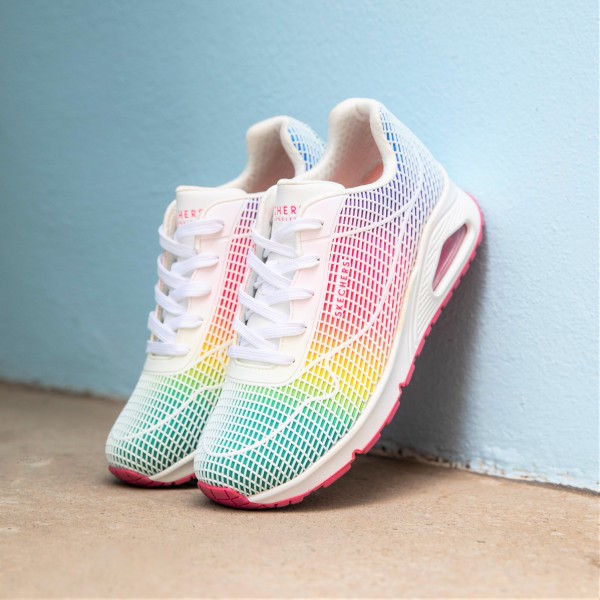 But, there's a time and a place for lugging a change of shoes in our bag, and the season of 'micro bags' definitely ain't it. Now we're in a much more comfortable place in fashion, where sneakers retail for more than a pair of Louboutins and the judgement of flats in the office has been thrown out the window, along with unnecessary printouts, (make it digital people!)
Skechers is now making our favourite comfy, yet stylish kicks in new colourways, meaning there's a pair for every outfit.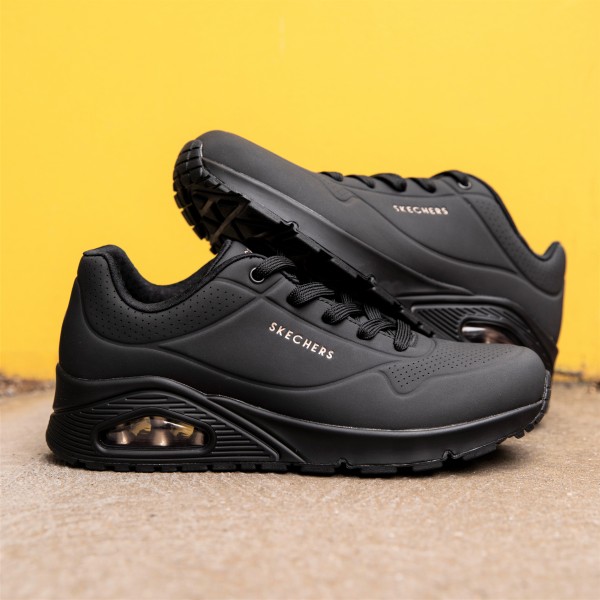 With an Air-Cooled Memory Foam comfort insole, this style really lives up to its namesake of standing on air. The Skecher Street Uno - Stand on Air Shoe features a smooth clean leather-textured synthetic lace-up upper with stitching accents and embossed side detailing as well as shock-absorbing heel pad technology to ensure you're ready for anything the day throws at you. And as the cherry on the top of the cake, the soft shoe lining has moisture-wicking capabilities, perfect for all seasons.
If you're after a hot new pair of sneaks that will have you looking chic from the commute to the arvo coffee date, check out the full-colour range at skechers.co.nz