We review the Prada SS21 womens fashion show...
2020 has been a whirlwind of events. If I sat here listing out all the things that have happened we're going to be here for days. But, we've also had so many wonderful events to fulfil the gaps. Of those, we were gifted with the Prada SS21 women's fashion show - the first-ever event showcased by Miuccia Prada and Raf Simons.
The Spring/Summer 2021 Prada womenswear show is, by its nature, a dialogue - the debut collection by the Co-creative Directors, a creative conversation in progress. As the show was their first to showcase together, it was also the first show the models ever walked in - muses of Simons. The show engaged viewers on the duo's initial proposal, the first example of myriad possibilities, in which it propounds Prada as part of a dialogue between the different viewpoints of two collaborators. A definition, and then a redefinition, of values and ideology, a fundamental examination of the meaning of Prada.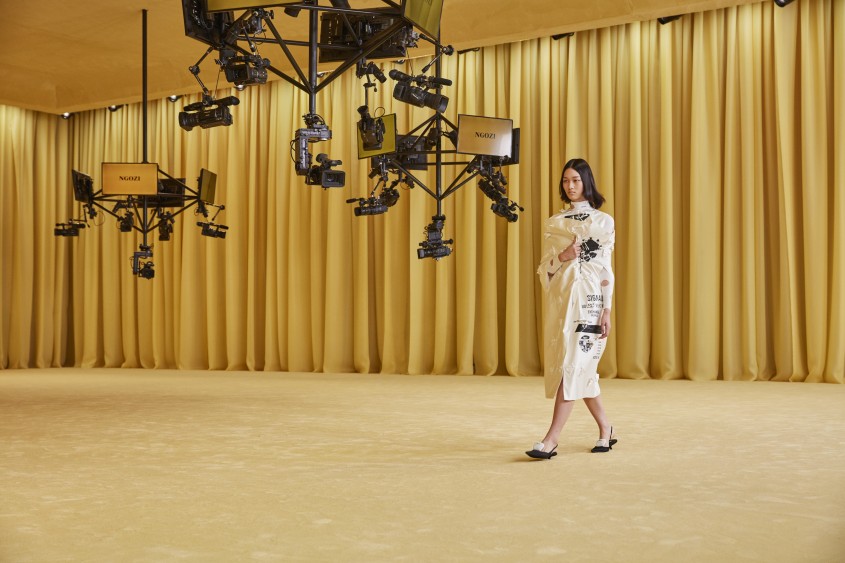 The show consisted of models walking in a lemon-yellow room filled with an array of cameras and screens portraying the idea of what is 'today'. Reflecting on Miuccia Prada's lockdown thoughts and the realisation that technology has become an extension of ourselves. The designers mentioned that "new" is no longer the idea in the world of fashion - the keyword is "now". The designs reflected on both Mrs Prada and Simon's characters. Simon kept his love for graphic designs and Miuccia Prada's classical silhouettes.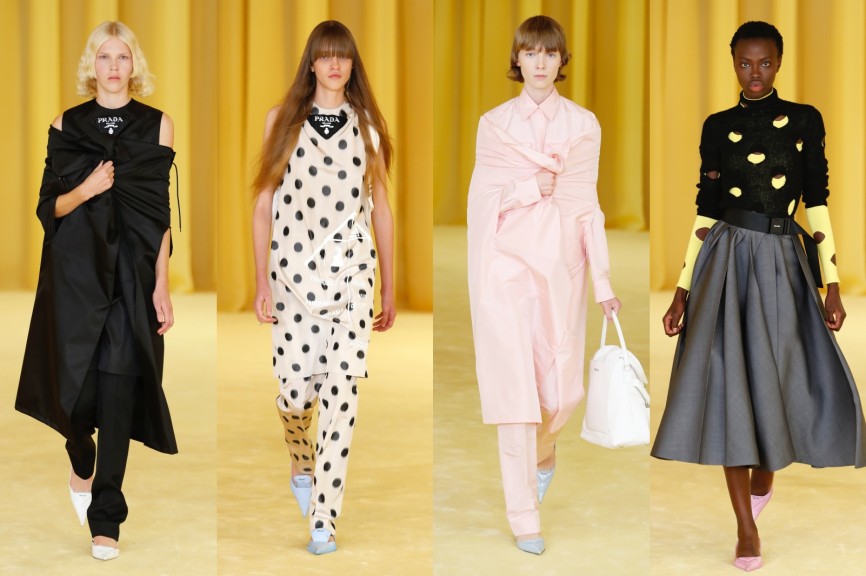 The Prada show focused on the concept of uniforms. If we've learnt anything from this year's Prada's masterpiece it's that: kitten heels are officially in. And if Prada tells you it is, it is. Giving real WFH vibes - "dressing up" for my Zoom meeting. We can see that the brand is loosening the idea of buttons as we see models grasping on to their cloaks as closure. This gave a sense of protection of ourselves from what is currently happening around us. Protection in style?
As the show went on, we saw more and more designs resembling a somewhat more chic ensemble of pyjamas. As Miuccia Prada said that the collection was a reflection of her lockdown realisations, we can only imagine Mrs Prada chilling gracefully in glamorous PJs.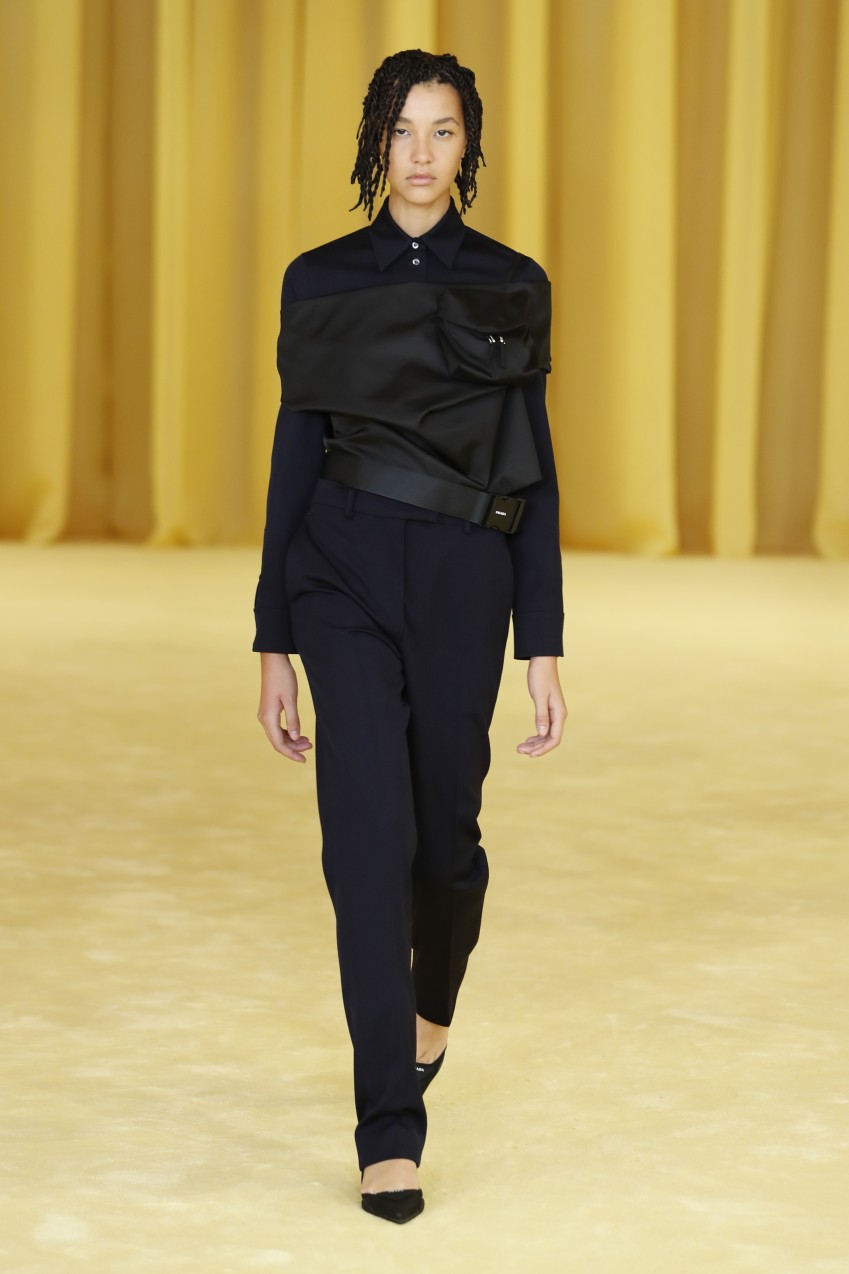 I think we can all agree that the lockdown has made us value comfort and convenience. And this can be seen on some of the models in the show. A rucksack attached to the clothes. We love a two-in-one design. Lesson learnt: built-in bags and extra pockets are in - as handbags are out-of-date during the more indoor-based times.
Miuccia Prada and Raf Simons had outdone themselves despite the show being a debut of the two as Co-creative Directors. They were able to tell a story of the current climate and collaboratively create a dialogue of their partnership. We are already excited about what is to come next.
During a 23-minute conversation and Q&A session between the designers and fans, Miuccia left a message for a 10-year-old girl who is passionate about fashion and dreams of becoming a designer one day. The advice was for her to "study, study, study!". She then said "Learn. Watch movies. Watch art. Read literature. And learn that a piece of clothing serves the rule of making you live better. So if it's for you, and it's for your life. It's not an abstract job. The result of my job is that people with my clothes your personality, even if you want to change it - one day you want to be somebody, one day you want to be somebody else, depending on the occasion. So really think about this as an instrument for your life.". Wise words from the wise woman herself.
Check out the full Prada SS21 Womenswear collection through the world of virtual reality here...