Who are the Kiwi guys wearing POLITIX? Plus, WIN a $1500 POLITIX wardrobe for yourself...
POLITIX invited many of NZ's coolest guys to have a nightcap and try their luck in a Speakeasy style space to celebrate the brand's launch in Auckland. To win a $1500 POLITIX wardrobe for yourself, scroll to the bottom of the page to enter...
For many of us, our self-expression comes from the clothing we pick out in the morning, telling a story of not only what we wear but who we are as an individual. However, a necessity is for it to be effortless and not too complicated to boot. Us Kiwi men have been yearning for a brand which pairs sophistication with convenience and none quite achieve it like POLITIX, who launched their first flagship in Westfield Newmarket's new shopping centre this month.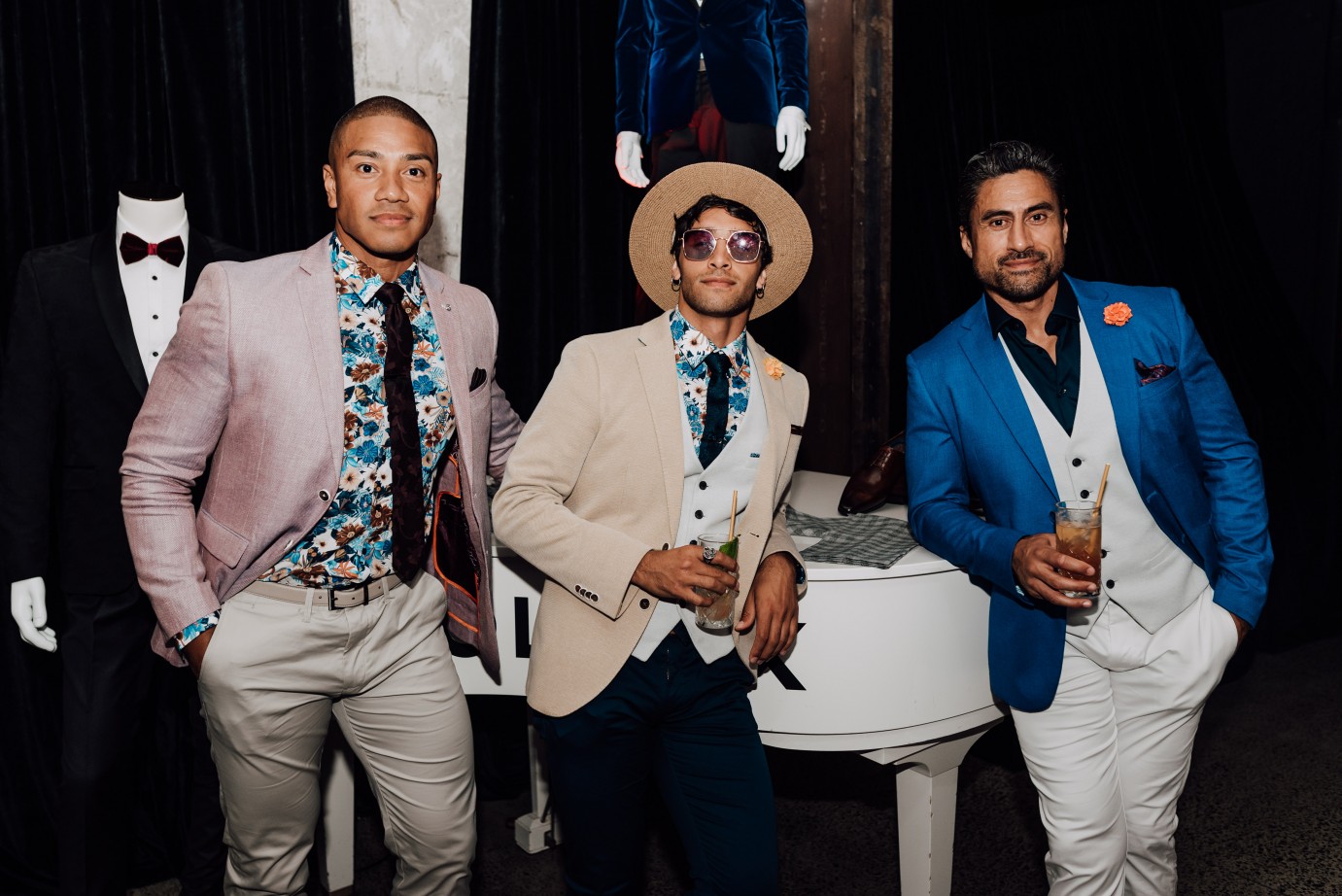 Kick-starting their debut was a spectacular Tuesday evening event which included all the who's who of sartorial cool. Guests descended on a POLITIX speakeasy-style space in Auckland's K Rd - the blacked out POLITIX windows the only indicator of the goings-on within. The tight door list saw the best-dressed cascade down the stairs into the space, making for a truly jaw-dropping fashion hour.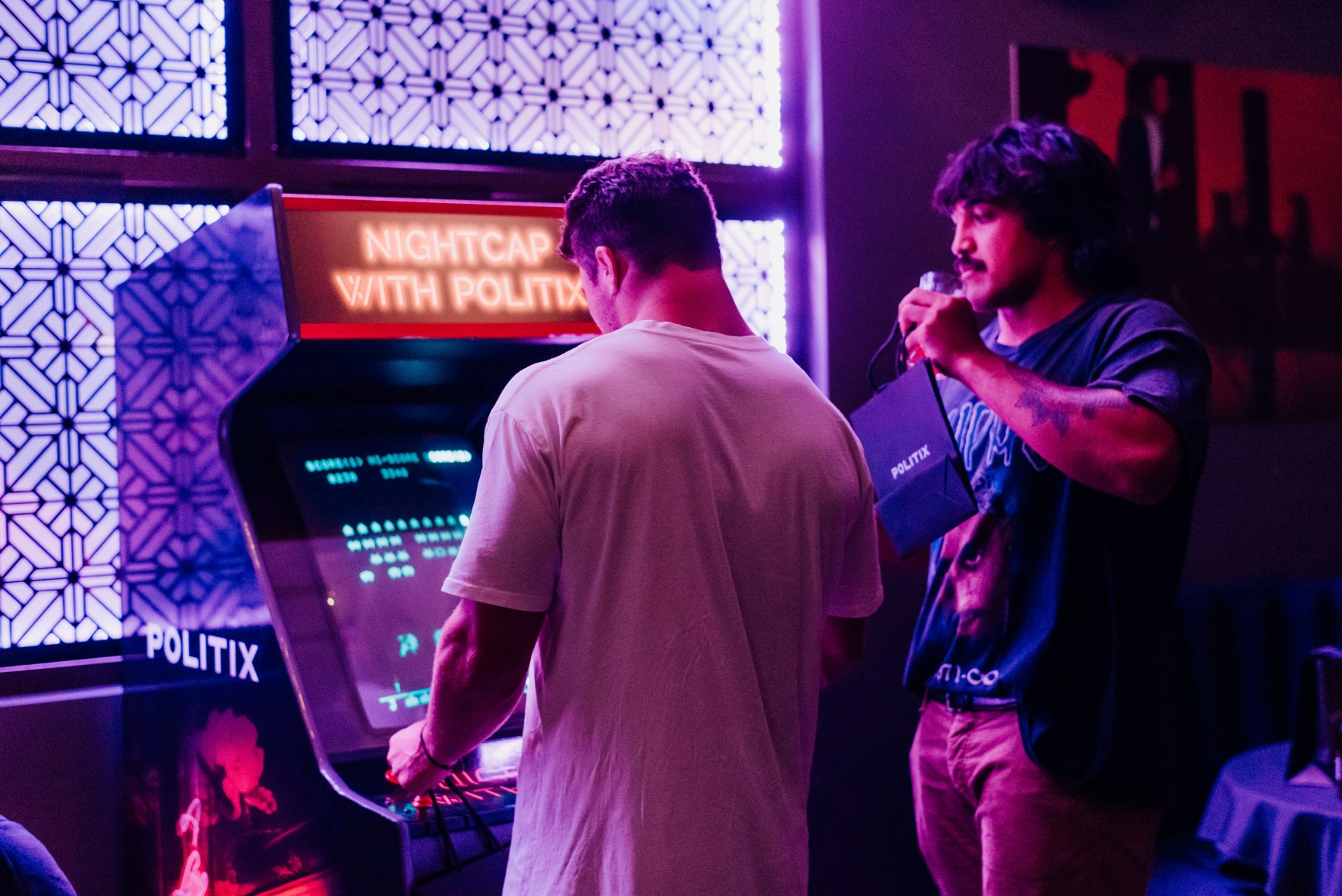 Once inside, a speakeasy-style set up saw card dealers testing guests' luck with Blackjack, a roulette table, spacies and a branded scratchie station – with POLITIX gift cards, ties and pocket squares aplenty up for grabs.
A genuinely wow-ing event wouldn't be complete without some delectable cuisines and refreshing bevs. The good-looking crowd got involved as POLITIX-branded Burger Burger minis circulated and alcohol partners Asahi and Mount Gay kept the brews and dark and stormy's flowing. The entertainment of the night was peaked with performances from DJs Tim Phin and Tyler Christie adding to the electric vibe. Guests were also greeted with a breathtaking image gallery and accessory display giving attendees a taste of what the brand has to offer.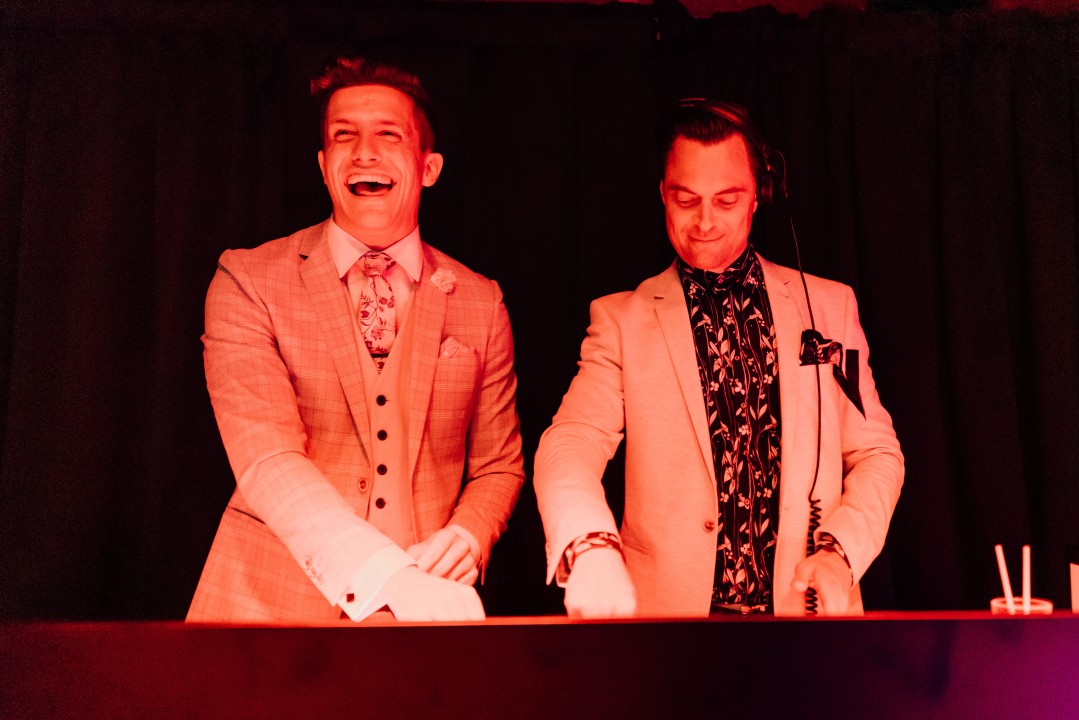 A number of the guys looked to have shot to the store before the event and were dressed in head to toe POLITIX.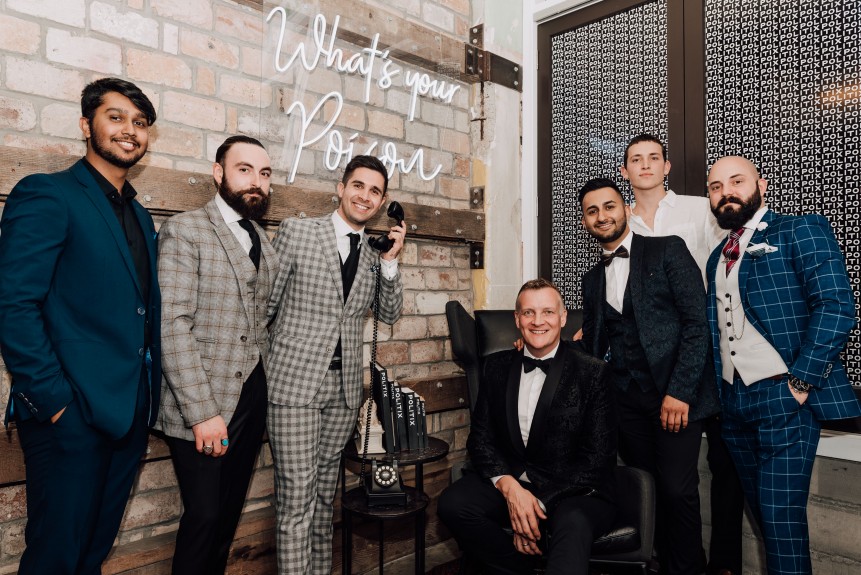 Guys that were dressed to the nines included: Joe Naufahu, Jordi Webber, Logan Dodds, Josh Williams and many more.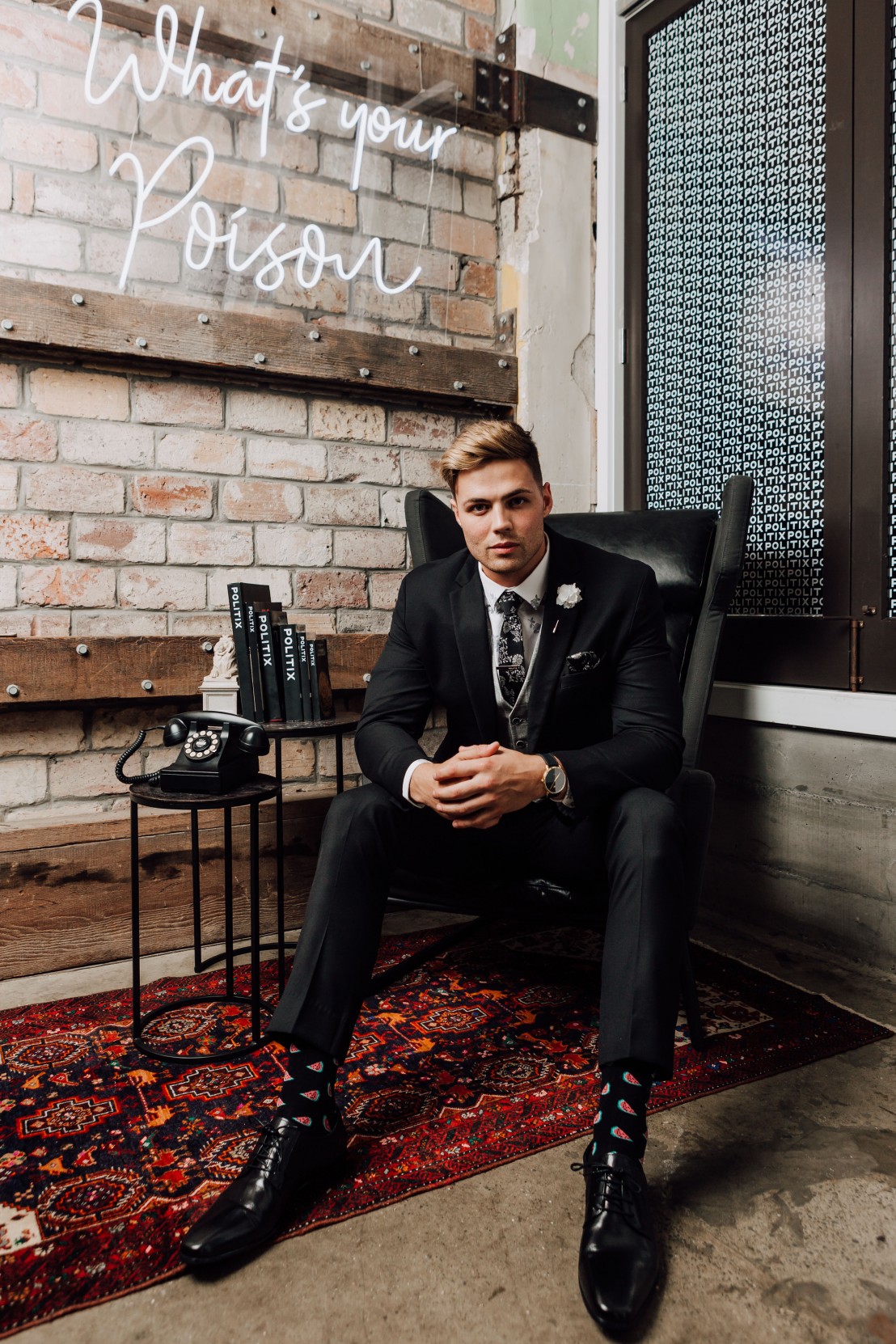 The festive season has begun and we all know the struggle of finding that ideal gift for our dad, brother, best friend or partner. The team at POLITIX have made gifting easy this Christmas with pre-packaged sets from $69.99. Remix's pick is the black tie gift box and the handy grooming kit.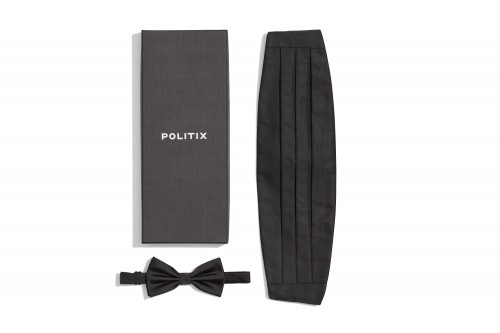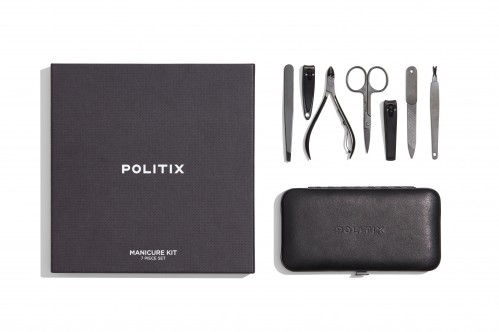 Knowing we now have a go-to no matter the occasion or dress code, POLITIX has an outfit for all of life's events be it weddings, formals, Friday nights out, birthdays, Sunday sessions, sporting events, religious occasions and many more, and its store team know a thing or two about mixing, matching and fitting the perfect combinations.
The store is in Newmarket's new Westfield complex on Level 2, with the collection also found in the new David Jones. If you're looking to cop one of the most coveted new fashion releases to the New Zealand men's clothing and accessory market you'll surely not want to hesitate heading down and checking out the new store for yourself or ducking online for a peek.
Keeping scrolling to see more pictures from the decked-out evening…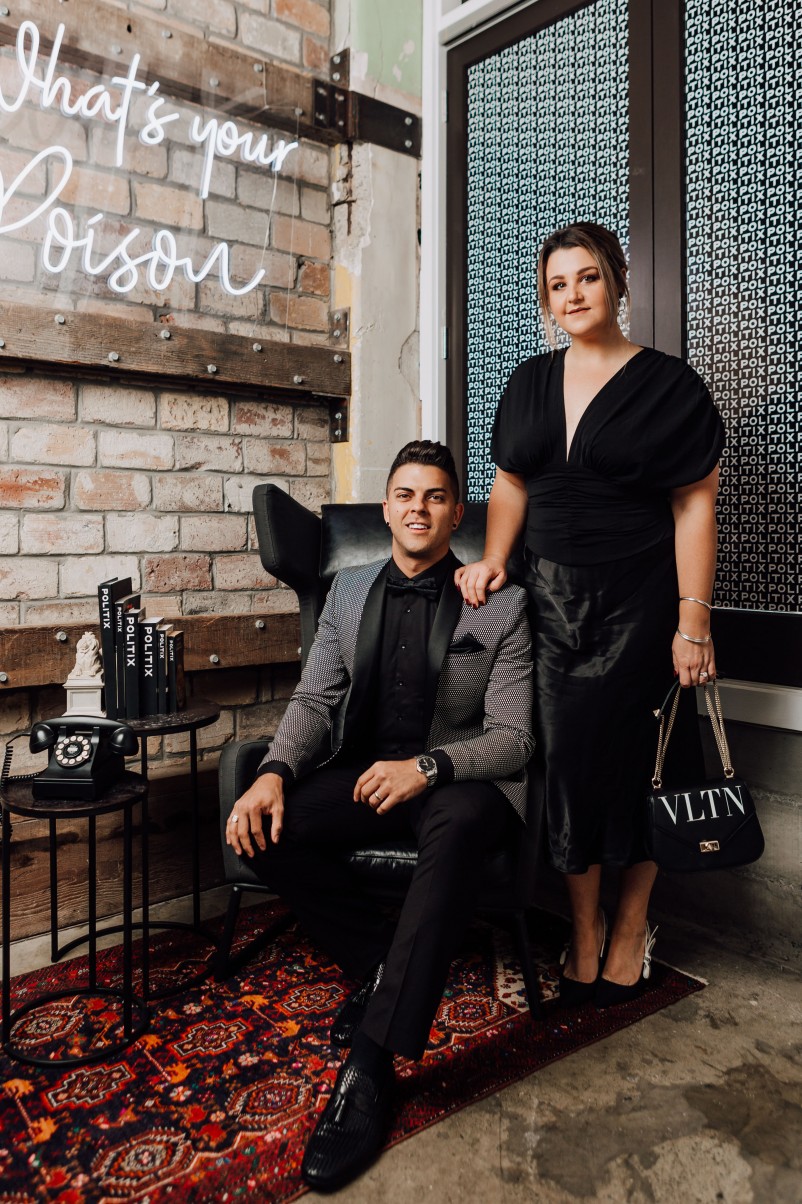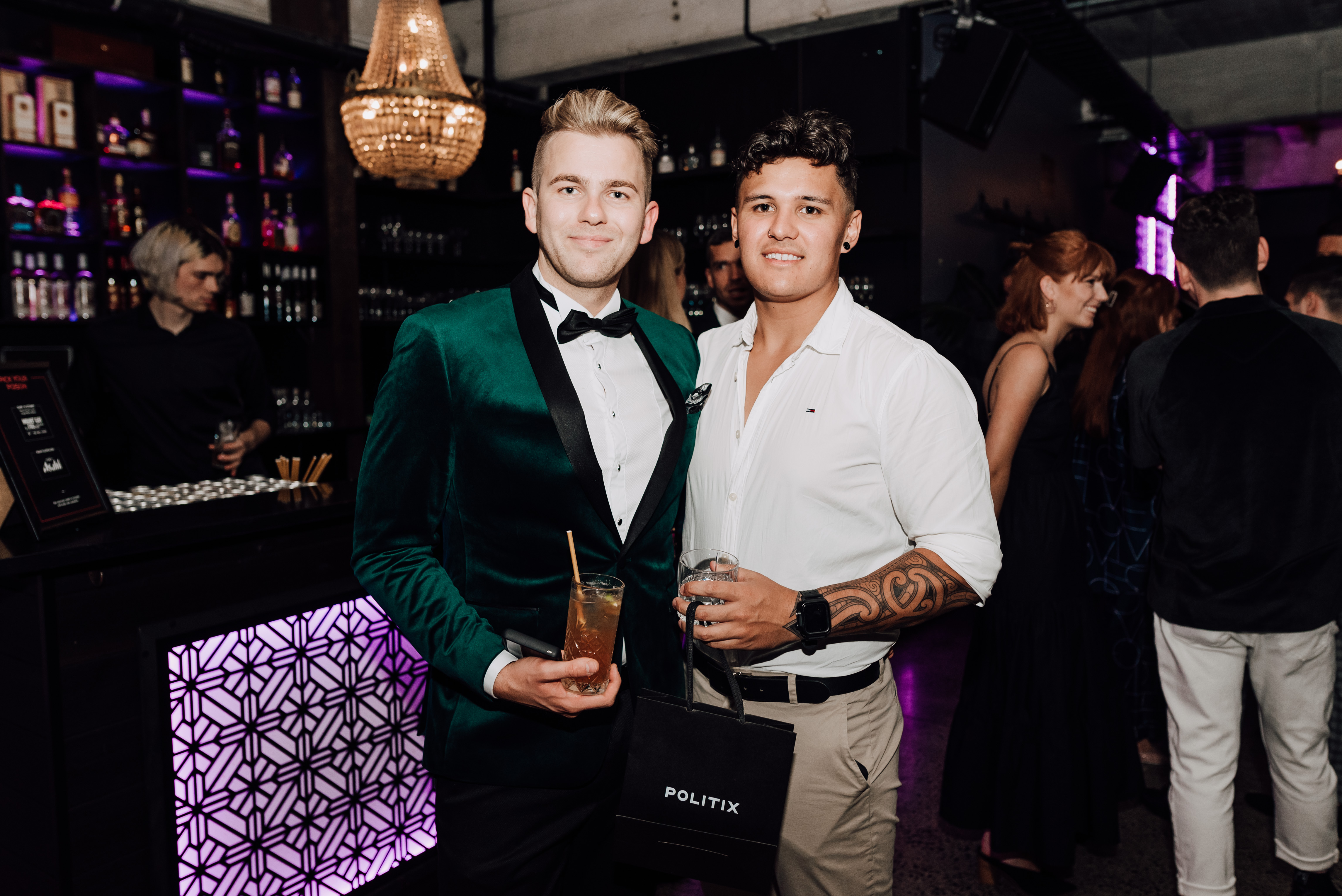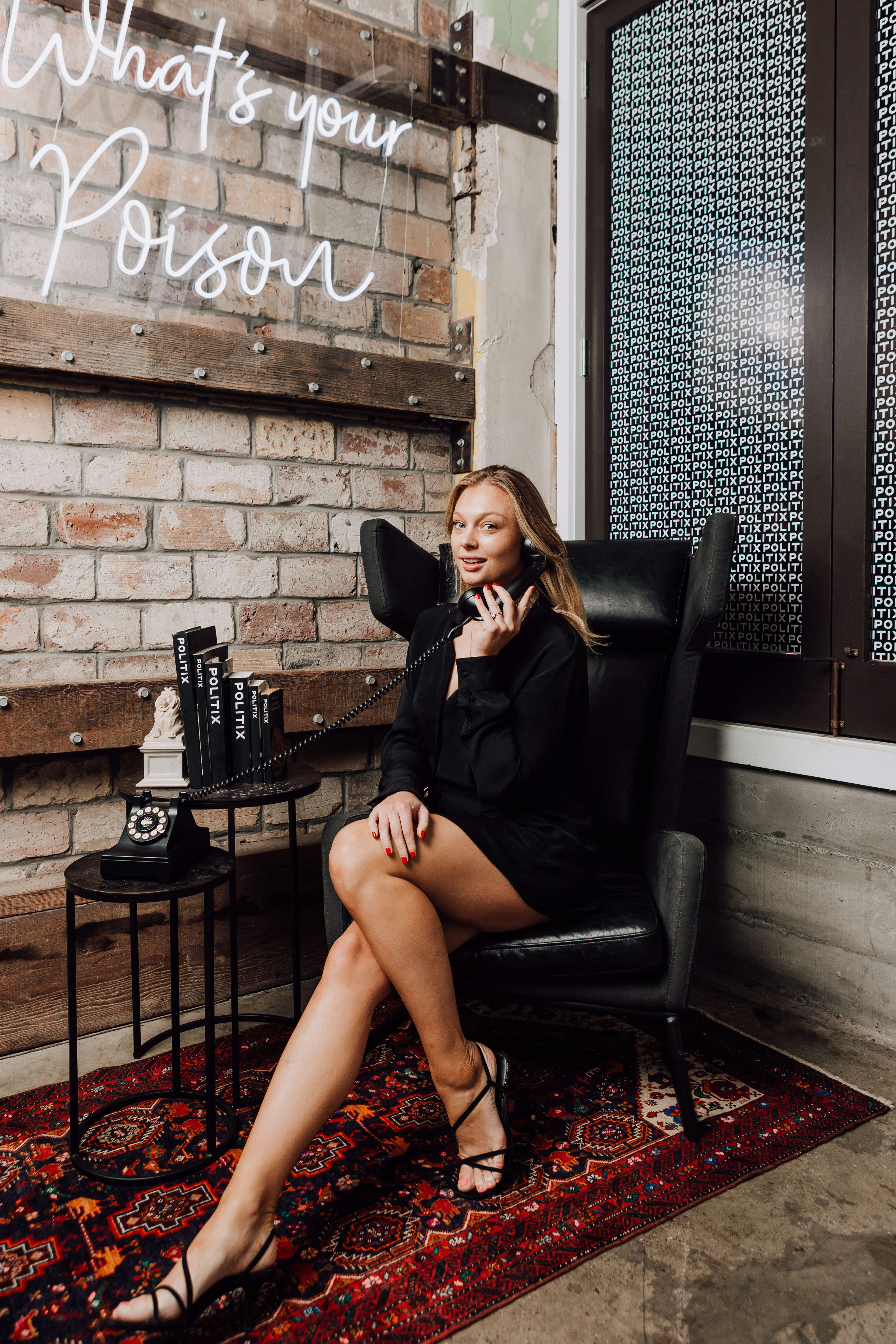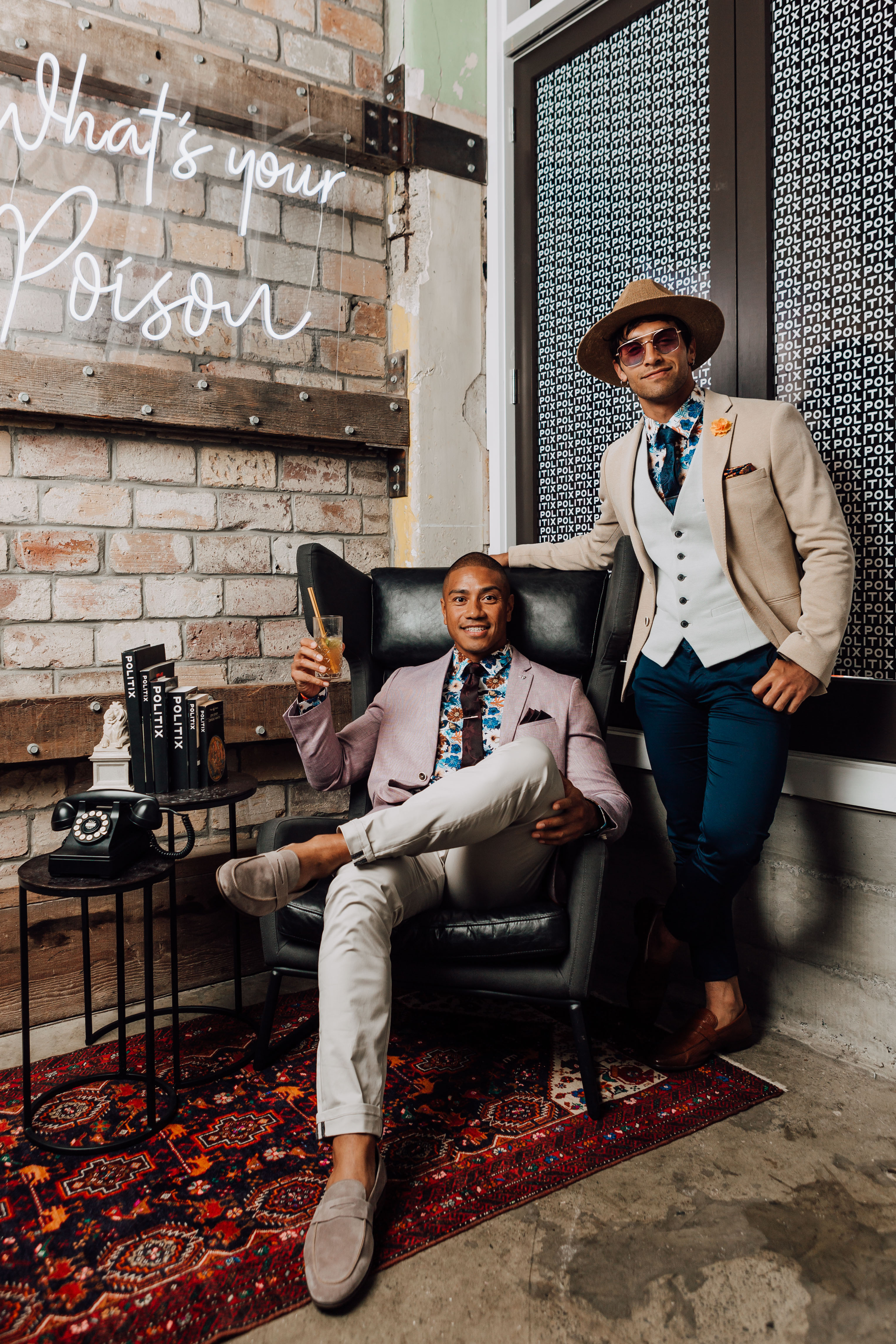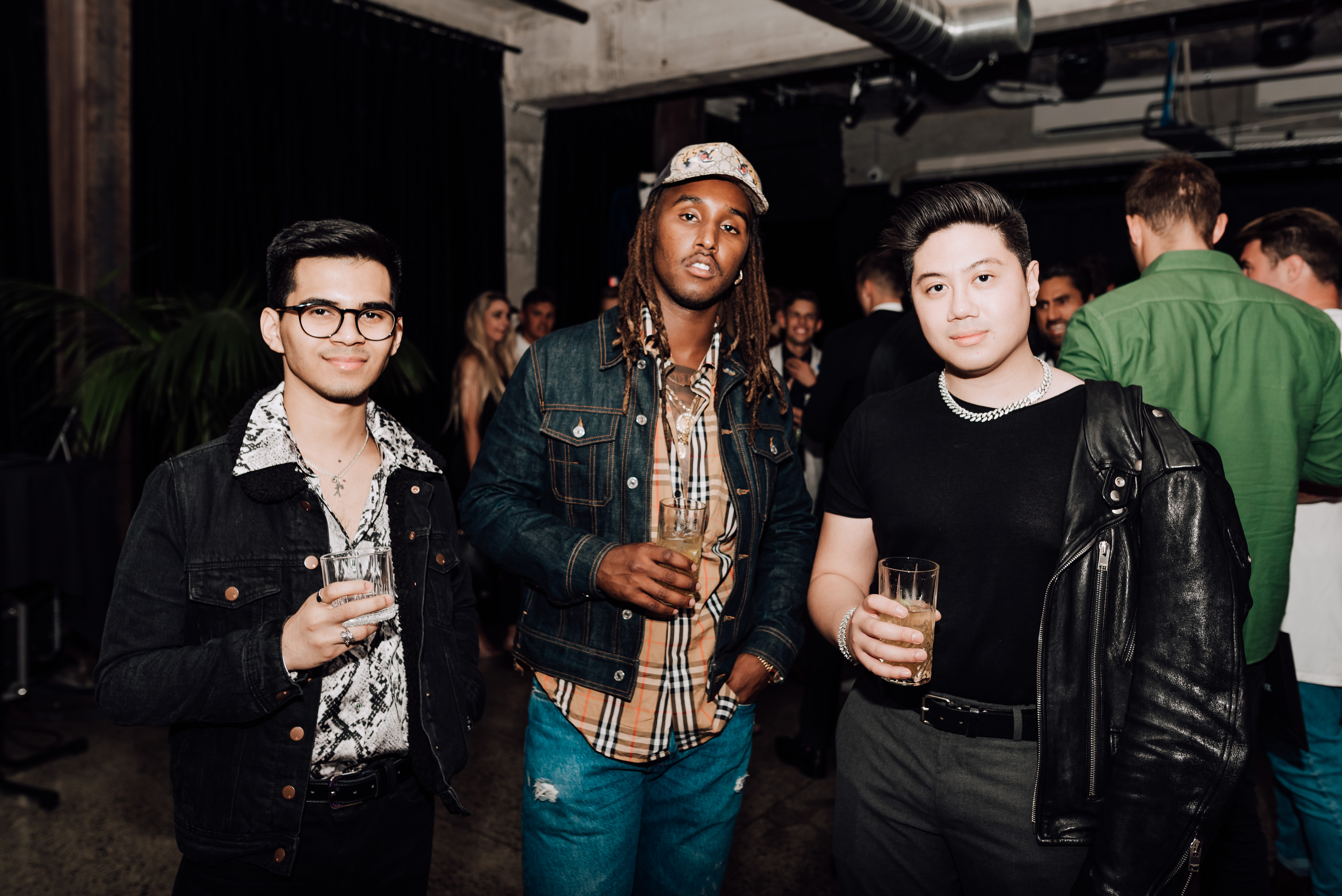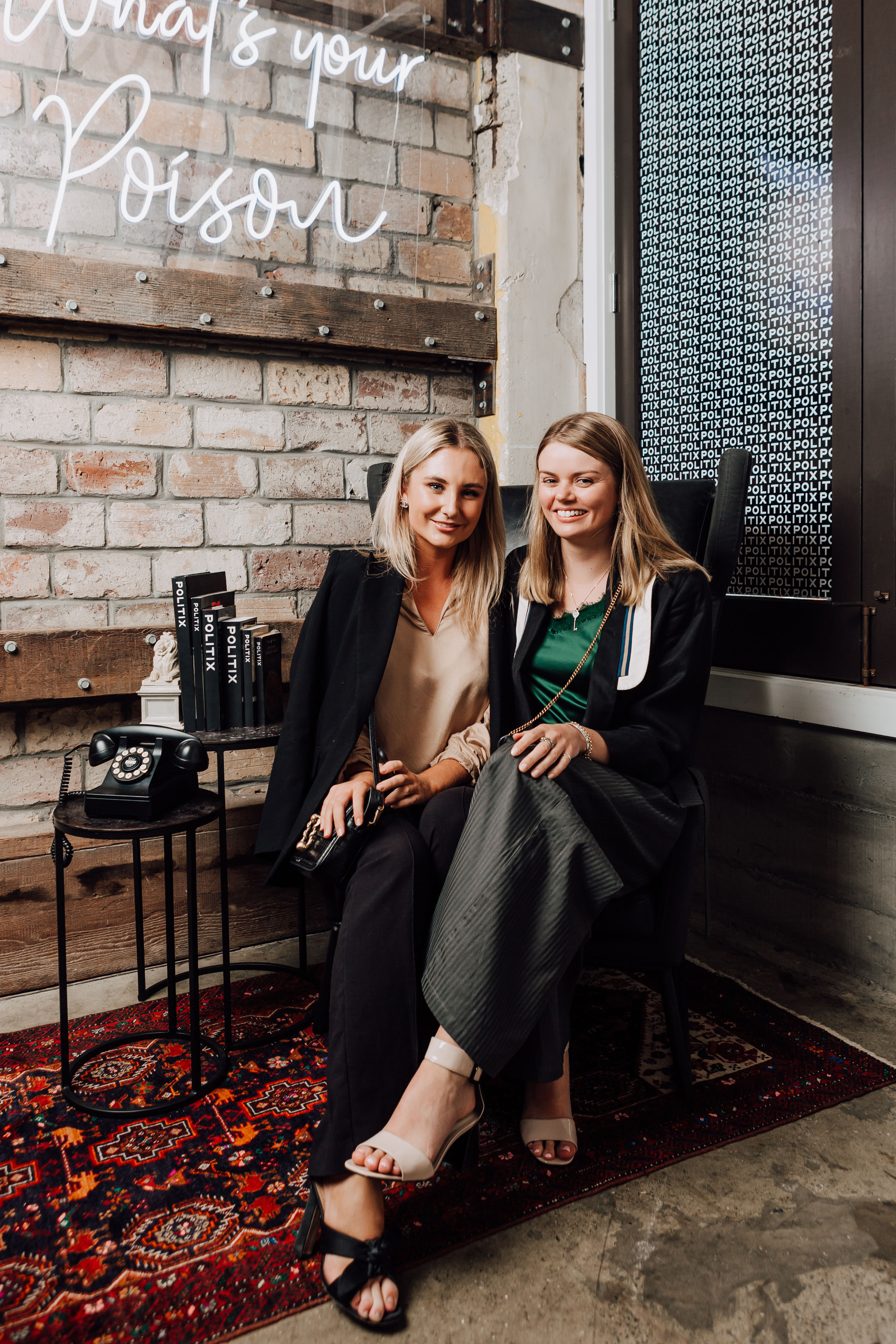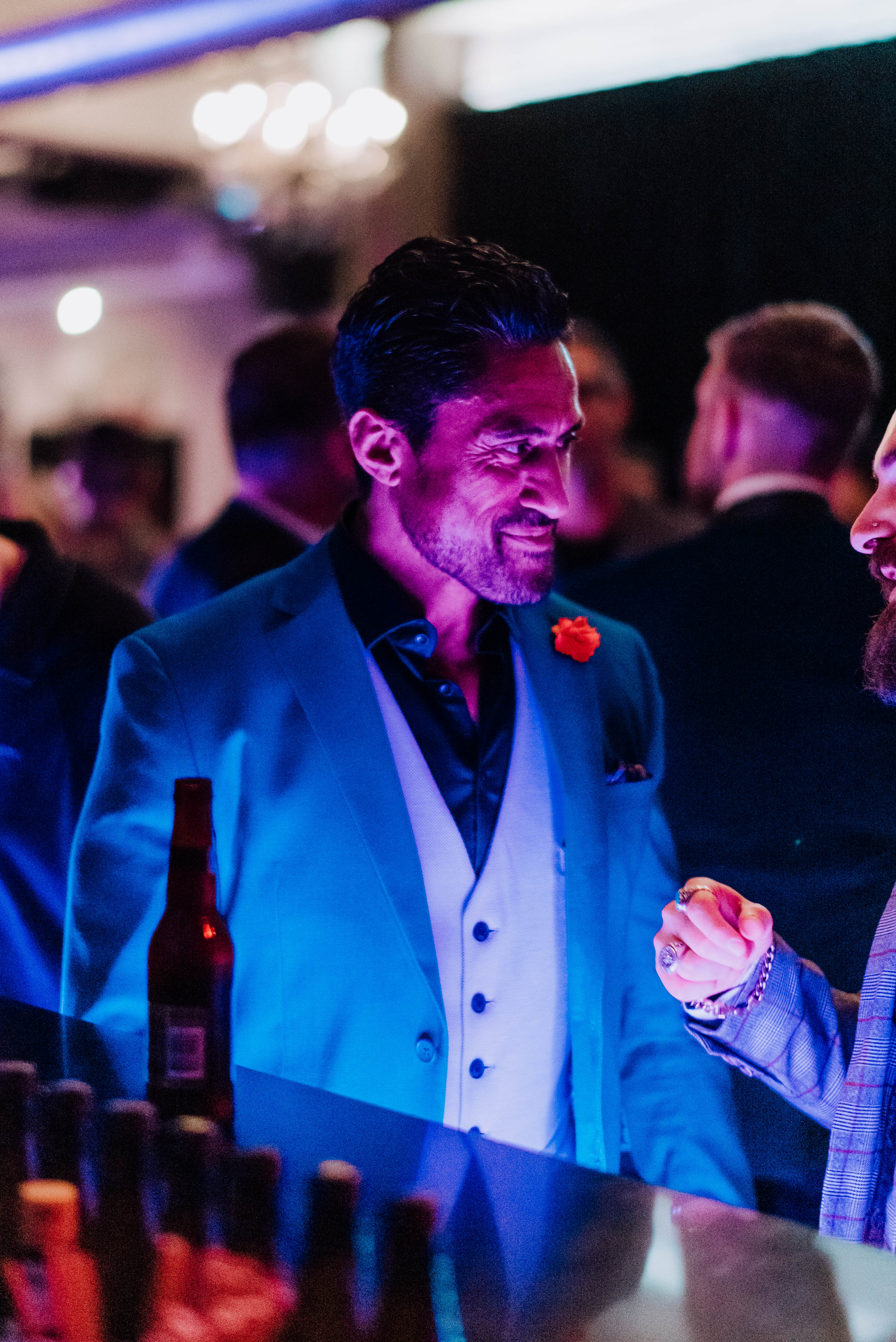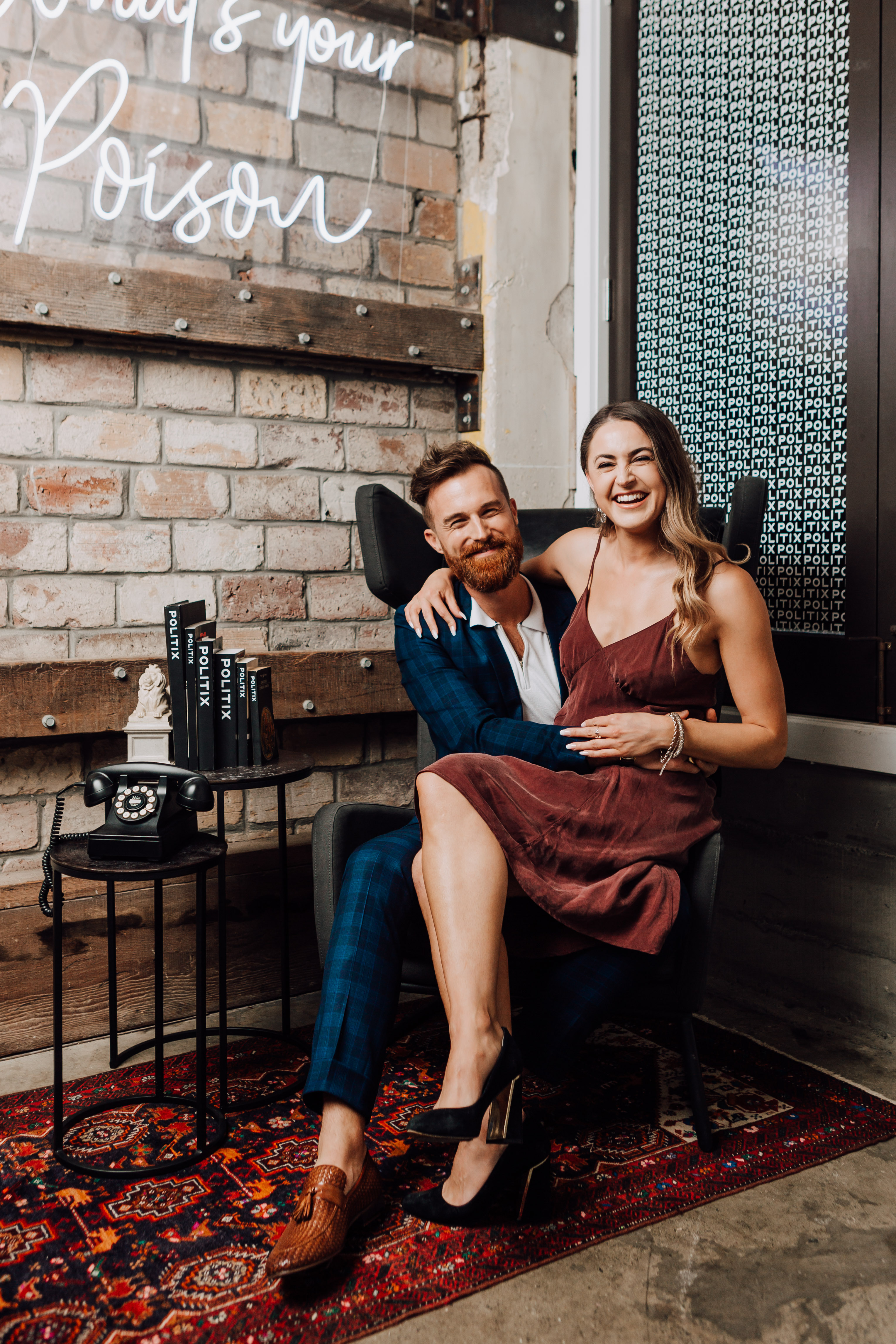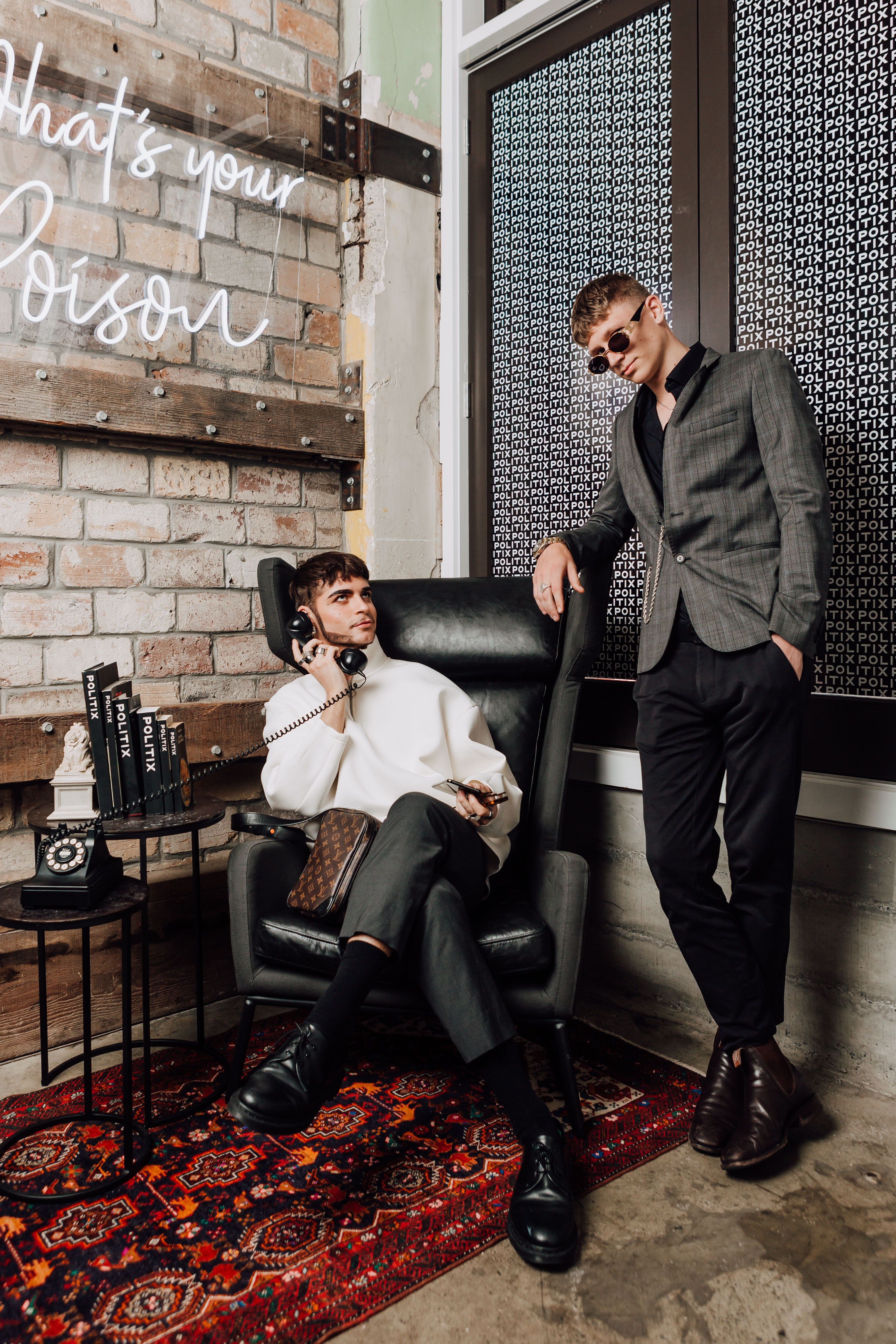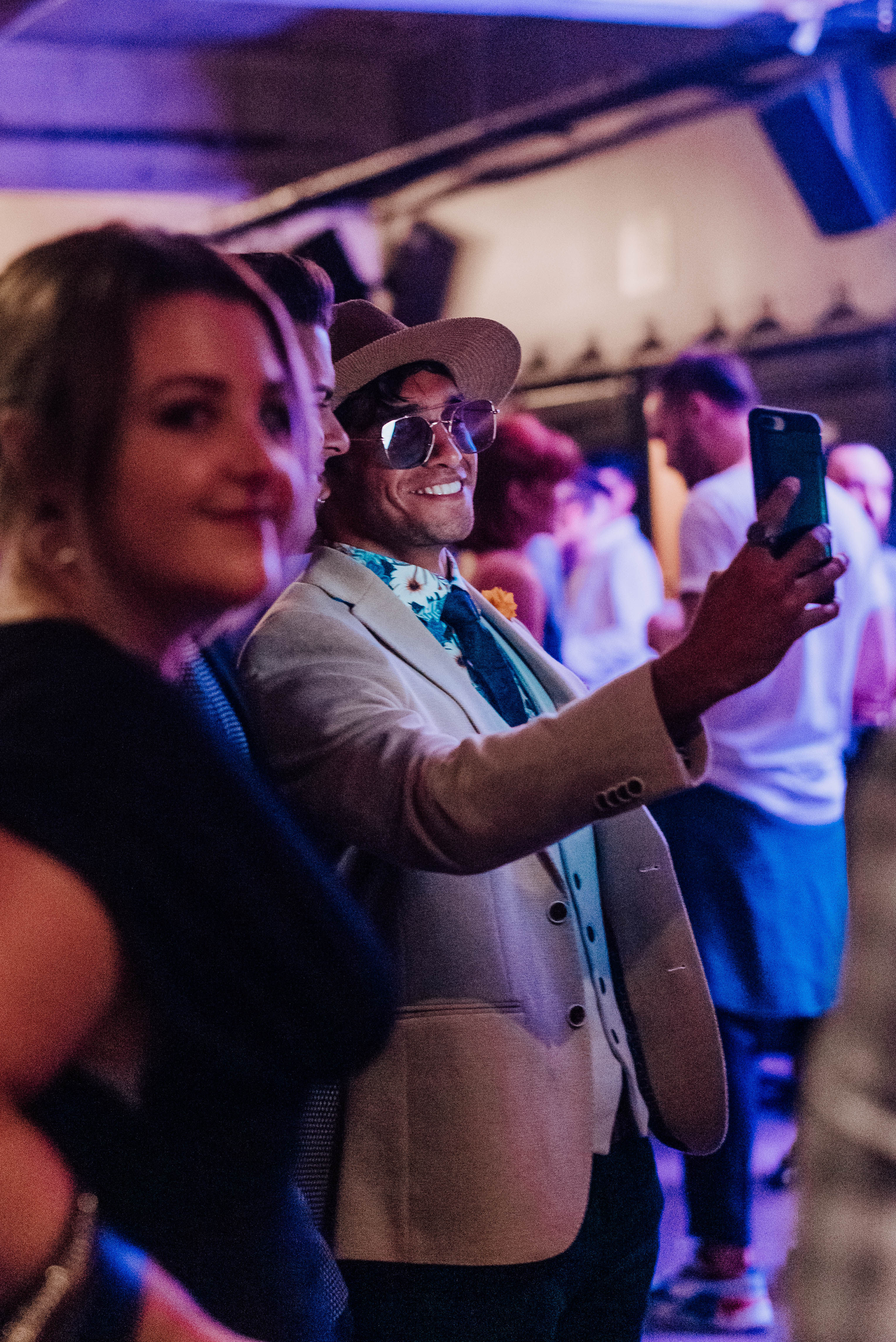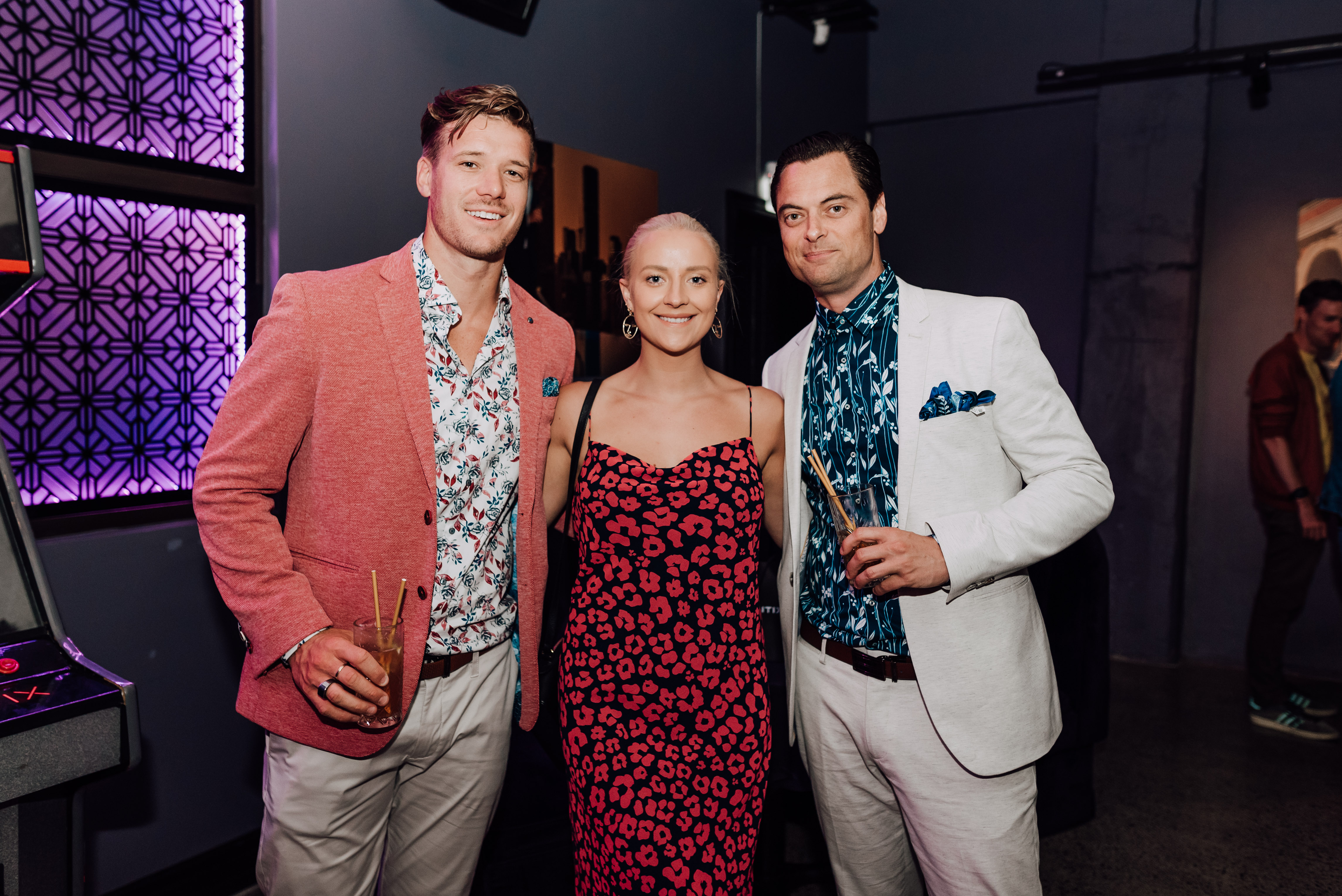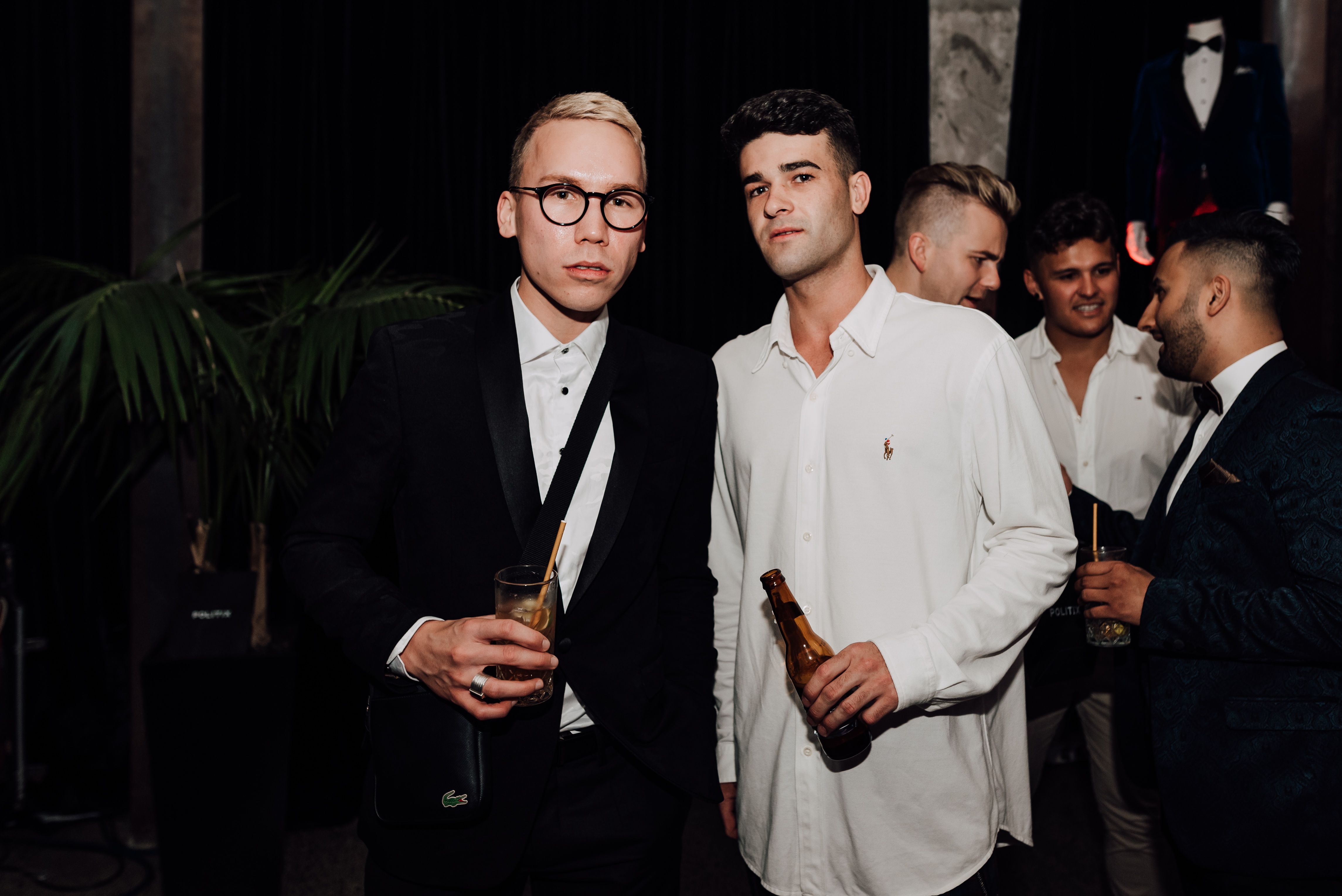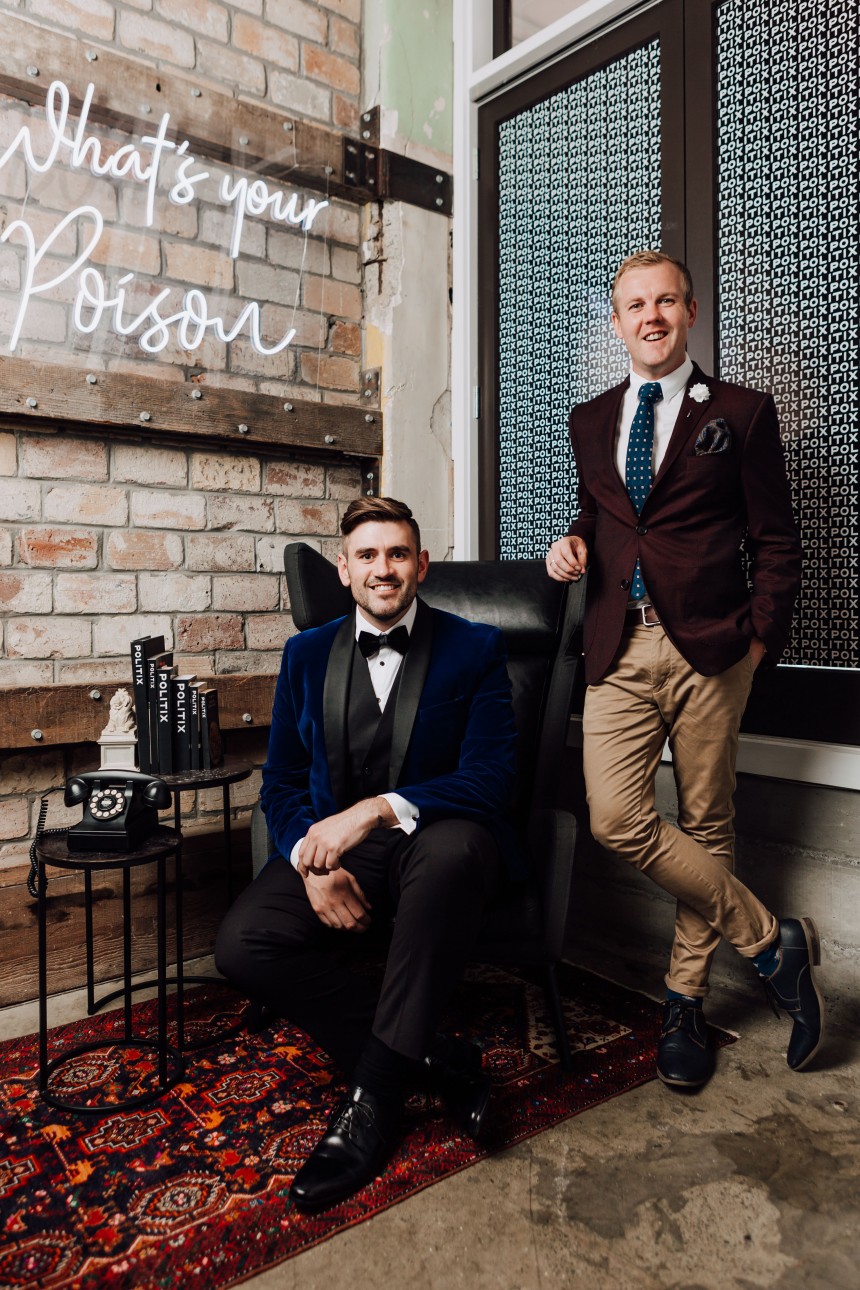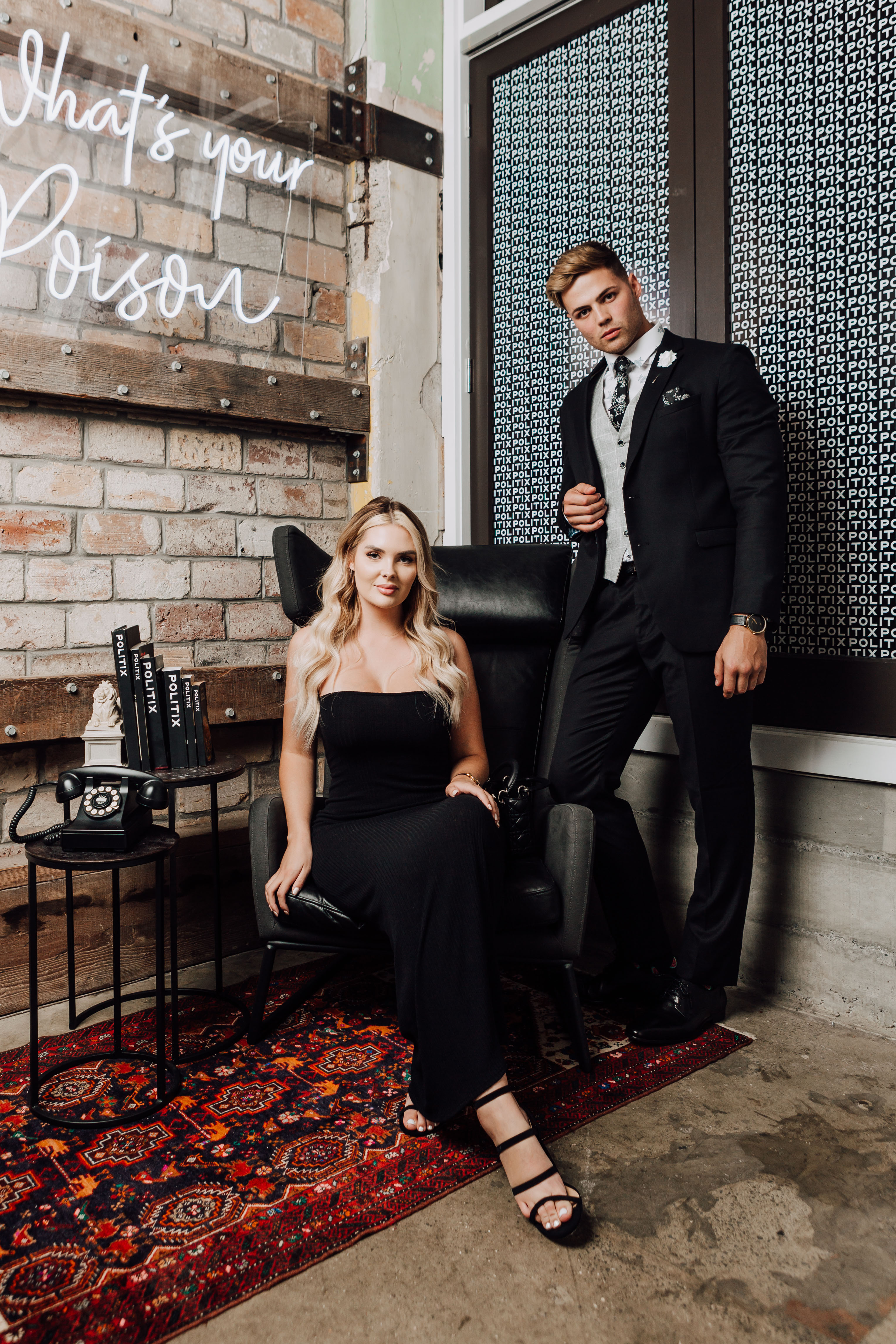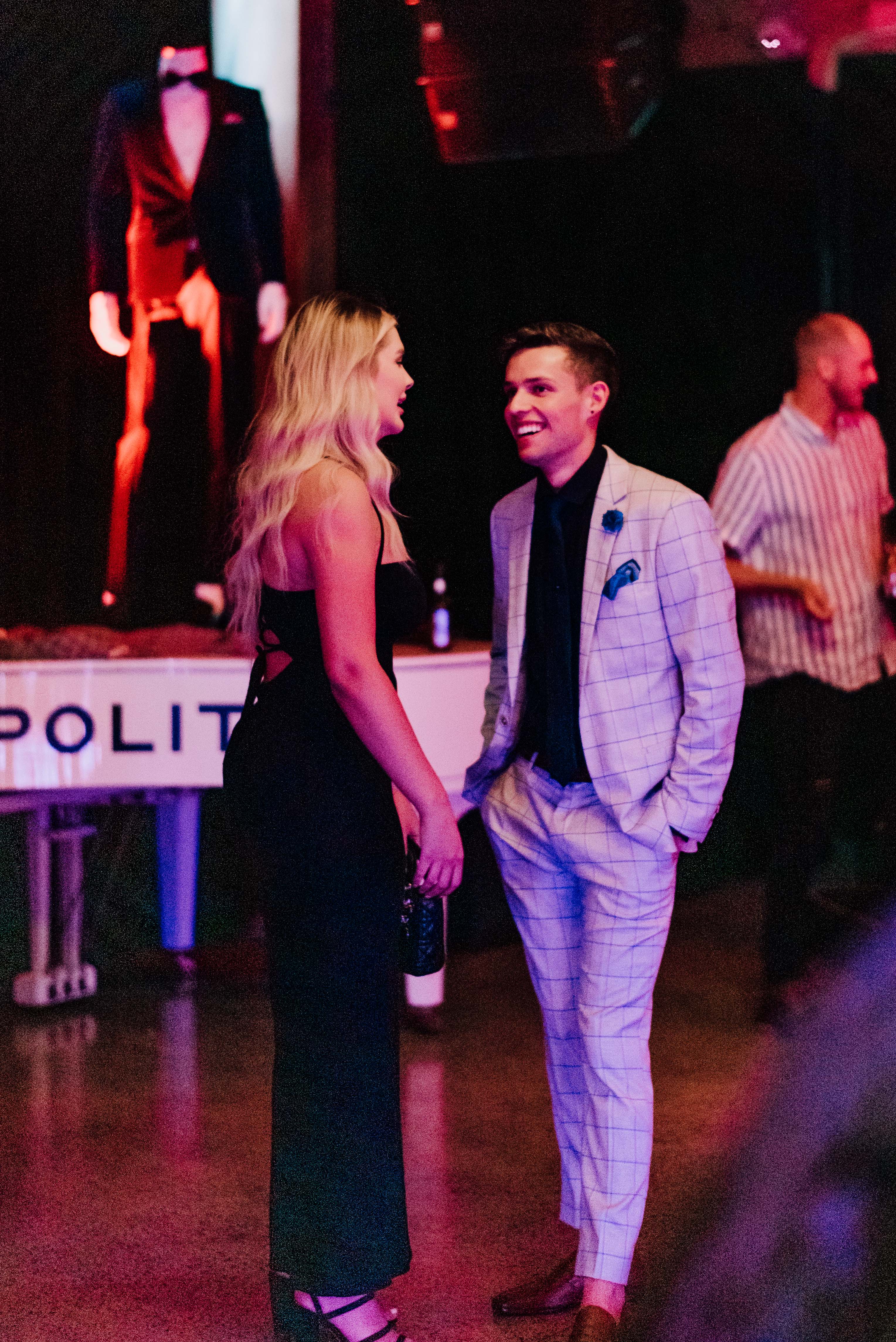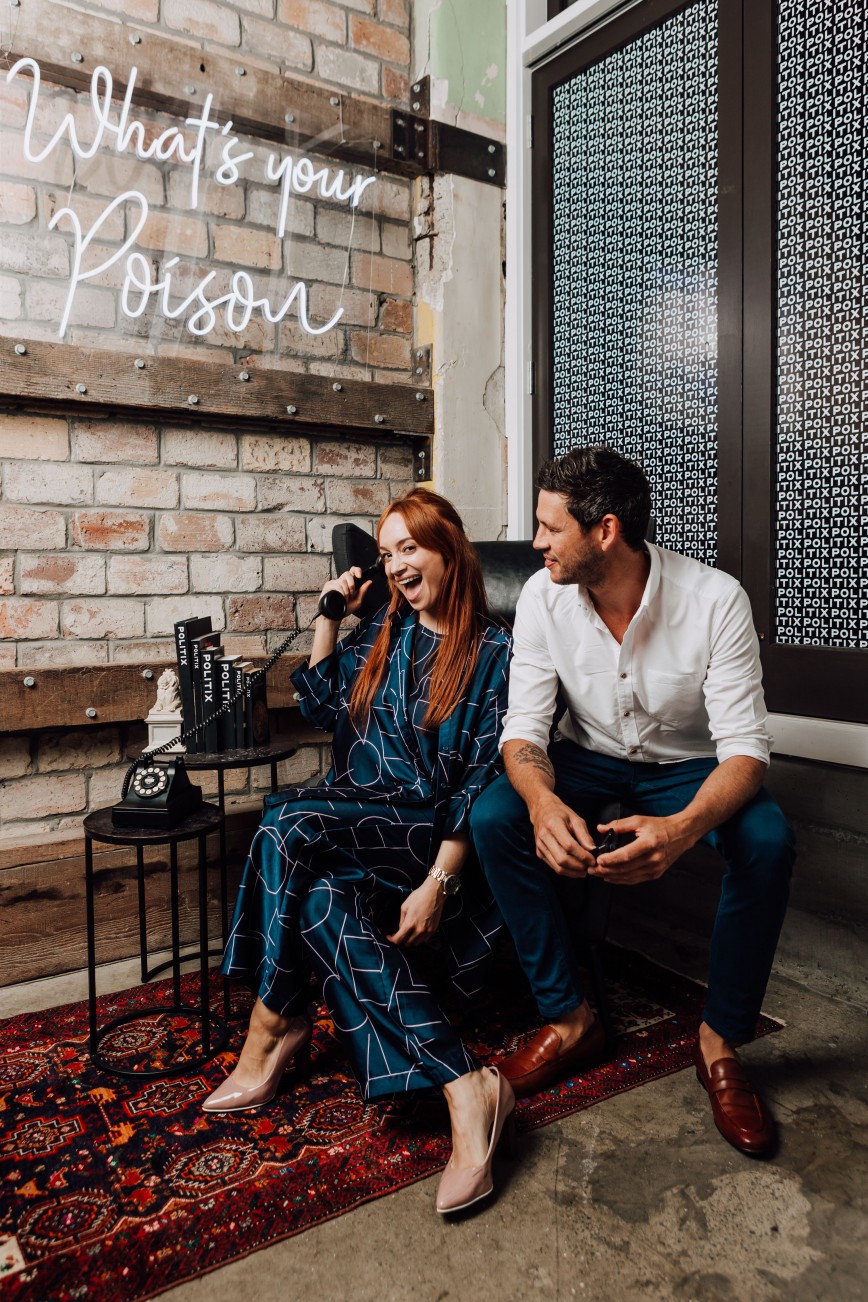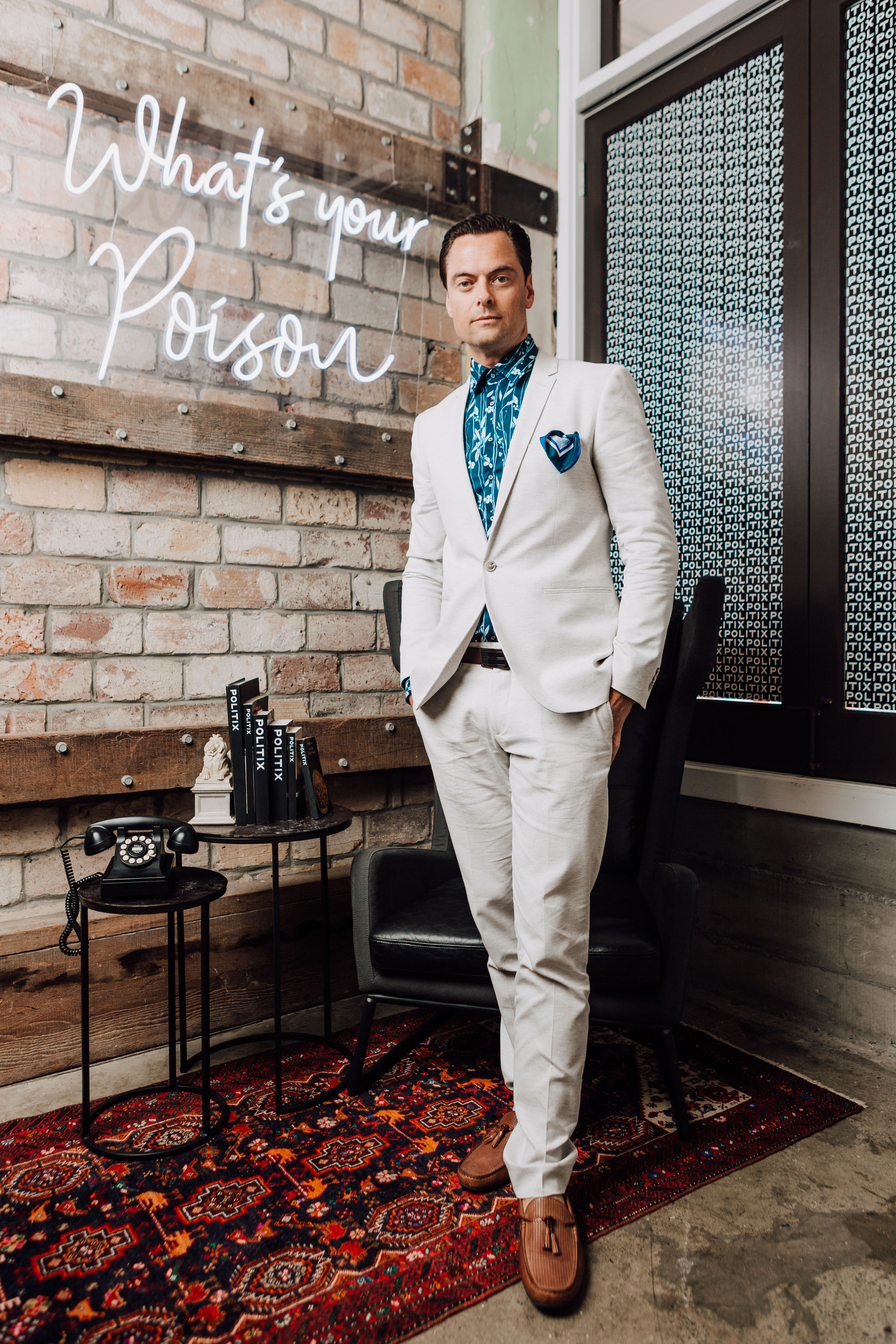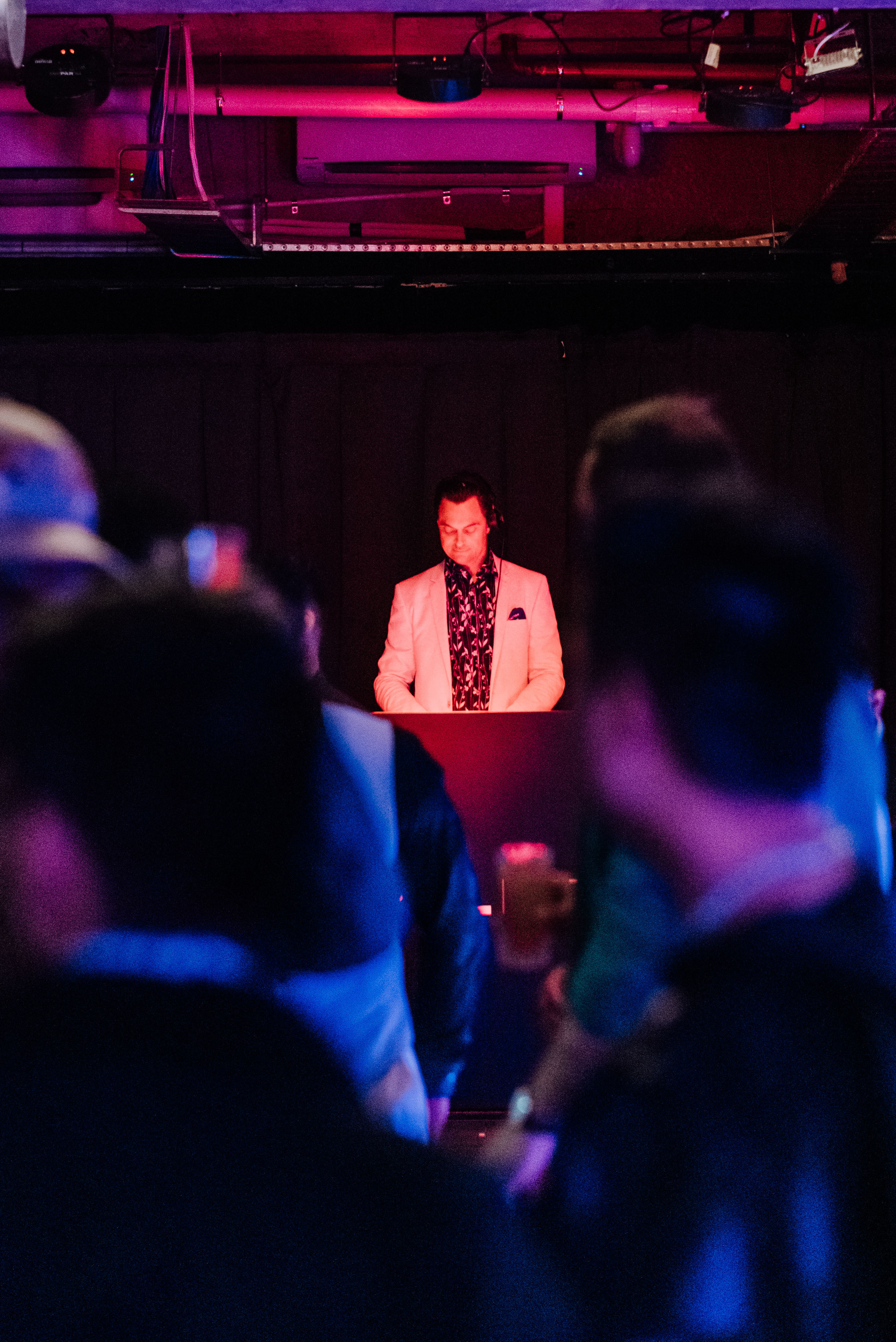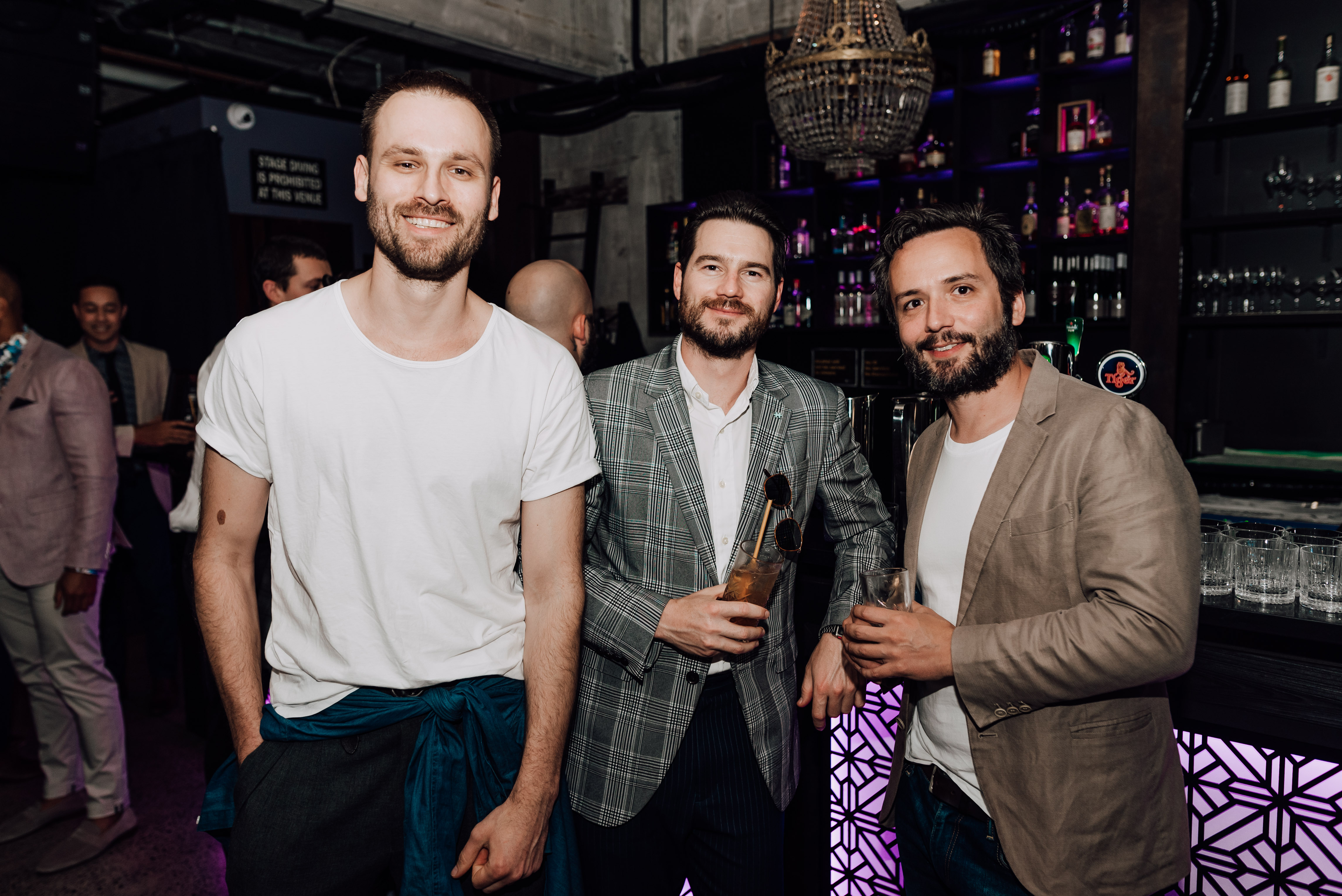 Browse the collection for any occasion online politix.co.nz or check them out in-store:
POLITIX Newmarket (standalone store)
Level 2 Westfield Newmarket
277 Broadway Auckland 1023

POLITIX Newmarket (in David Jones)
277 Broadway Auckland 1023
Entry is open only to New Zealand residents only. No responsibility is taken for lost, misdirected or incomplete entries. Entries are limited to one per person. By registering their details, entrants give permission for Remix Magazine (LP) NZ AND Politix (NZ) Limited. to post, email and mobile text message updates. The prize package must be taken as offered and is not exchangeable, transferable or redeemable for cash. Anything not specified in these terms and conditions as being included in the prize package is excluded. The winner will be contacted via email. The promoter is Remix Magazine (LP) NZ, 65 Ponsonby Road, Ponsonby Auckland.