Putting the 'bar' in barber
Alright lads, let's be real. How many times have you put off a trip to the barbers in favour of a boozy trip to the bar with the boys?
No matter how many times the missus nags you to rid yourself of your man bun, freshen up your fade, or deal to the Mötley Crüe that has taken residence up on your noggin, the thought of sitting idly in the stylist's chair can be somewhat tedious.
Oh, and don't even get us started on those frothy salons that have you thinking you're about to walk out with frosted tips and optional clip-in extensions.
The Auckland barber scene received a long overdue shake up, with the appointment of Sale Street's Sweat Shop Brew Kitchen as the place to get a trim, all while sipping on one of the brewery's award-winning beers.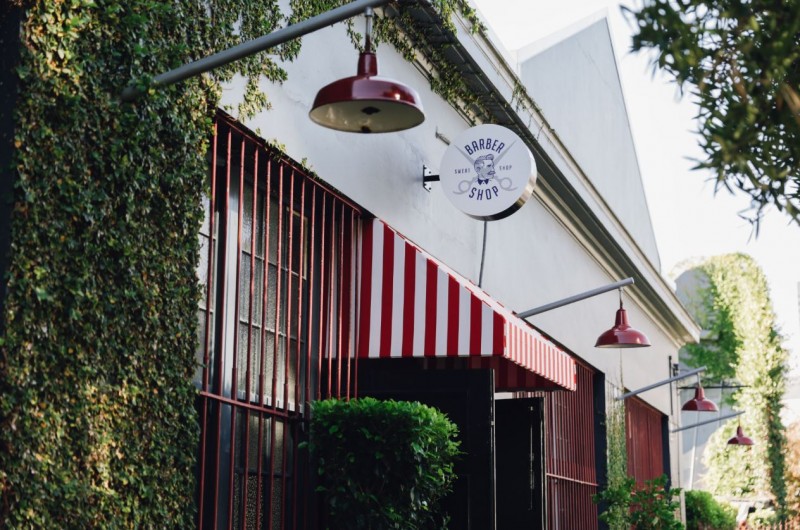 The decidedly masculine, and appropriately named Sweat Shop Barber Shop offers convenient hours, from Tuesday to Saturday, 11am – 7pm, meaning you can continue the craft beer experience in the bar itself, long after your barber has put down his scissors.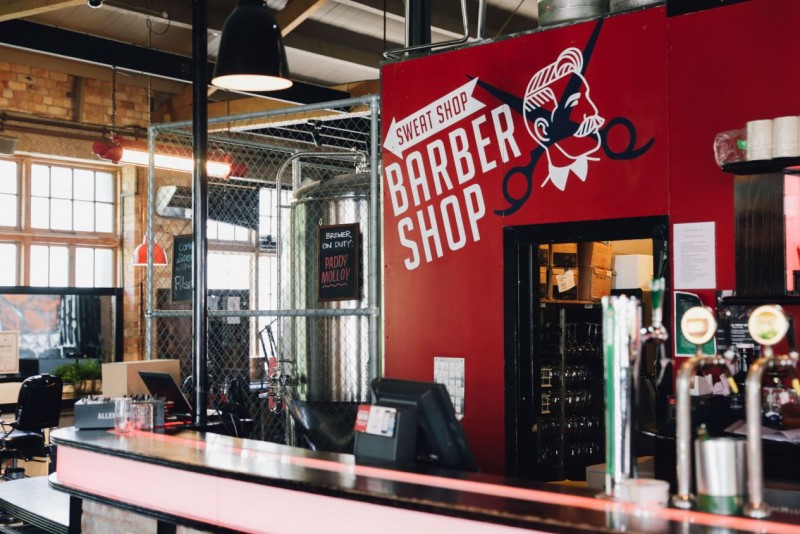 Their walk-in policy means you don't need to fuss about with appointments and calendar reminders, and your sixth cut at the Barber Shop is always free, with their loyalty program, 'Cut Card'.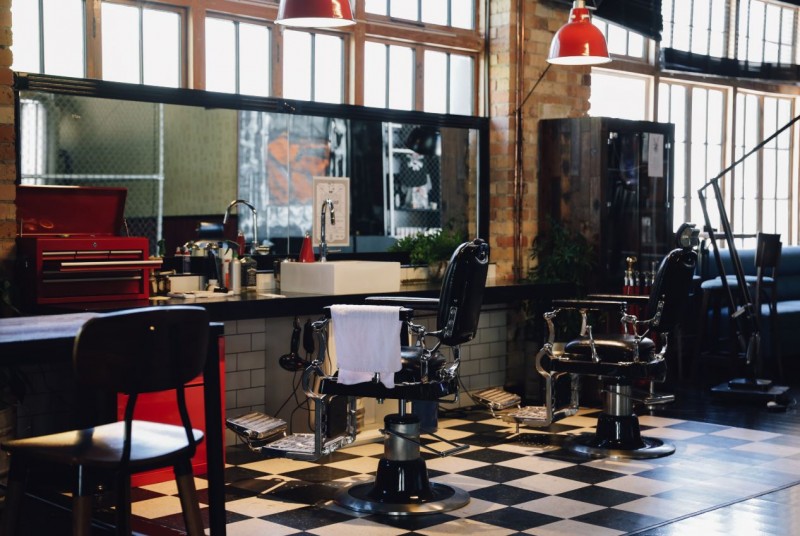 To find out more about this tailor-made experience, we chatted with Sweat Shop Barber Shop's newest barber talent, Taylor Buhl.
How long have you been in the industry for?
Going on six years now, my partner is also a barber and our son is in training at 18 months old
Do you think the interest in men's grooming has increased over recent years? Is this a positive change?
I think the interest in men's grooming has definitely increased, there is so much more available in the way of styling tools and product. The Barber Shop is a lot more fluid these days and its no longer a men's only zone which I think is a positive thing.
Is Sweat Shop's 'cut and brew' concept something that you've seen before, or an industry first?
A beer with a cut has been around for a long time in the Barber Shop space, but there has been more of a crack down with liquor licencing and laws lately. The great thing about being located on site at Sweat Shop Brew Kitchen is we don't need to worry about being licenced, as we brew and sell our own beer less than 10 meters from the Barber Shop itself. Our message 'Find us next to the bar, near the Brewery' is spot on.
How is this salon experience different from the rest?
I think most peoples issue with Barber Shops is the wait time; crowding into a tiny room so as not to lose your place in line. We offer not only a beer with your cut, but the chance to grab lunch or dinner, have a game of pool or sit out on Auckland's largest rooftop deck, rain or shine. There's no need to waste your lunch break waiting for a cut, you could say it's a two birds one stone kind of deal.
Do you think this will change the calibre of men's grooming salons in the future?
I think we have only really dipped our toes into what we can achieve with this space – every day the team at Sweat Shop consider ways to surprise and delight guests with an experience over and above the expected, and the addition of our Barber Shop does just this. It's exciting to be part of, and I'm looking forward to seeing how far we can take it.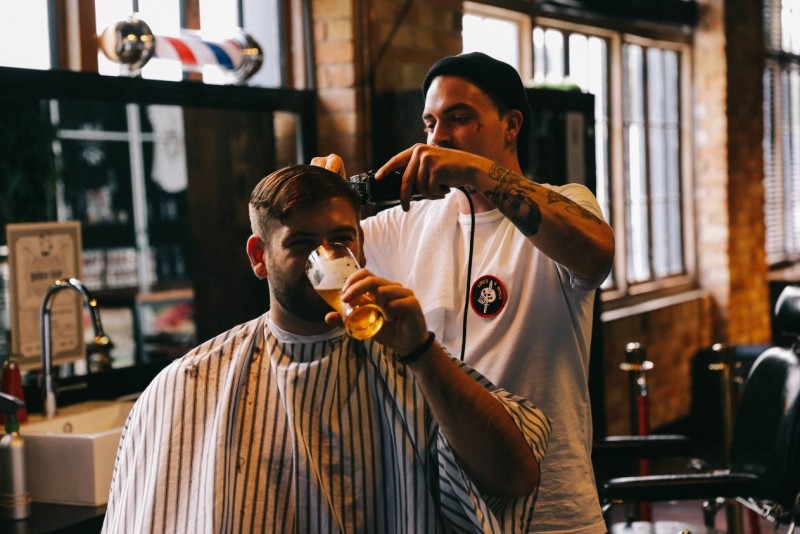 For more information on Sweat Shop Barber Shop, head here.