The best bars in Auckland to get an afterwork drink
If you're seeking a post-work tipple in Auckland CBD, you have come to the right listicle. We've scoured the most populous district in the country to find out who's serving the coldest brews, the fanciest cocktails and the smoothest wines. Whether it's Friday knockoffs or a weekday lunch, this is the definitive list of the best bars this city has to offer.
An after work drink is almost considered compulsory here in
Auckland CBD
. To be fair, if your surrounded by some of the
best bars
in
New Zealand
I can totally understand why. Auckland's viaduct,
Vulcan Lane
and our legendary
Karangahape road
are all areas of intense post work cravings of thirst. Whether that be the aged
wine list
s,
craft beer
selections or simply reputation. Auckland seemingly has it all, so lets indulge into some hotpots outside of
Dr Rudi
's and
Holey Moley
;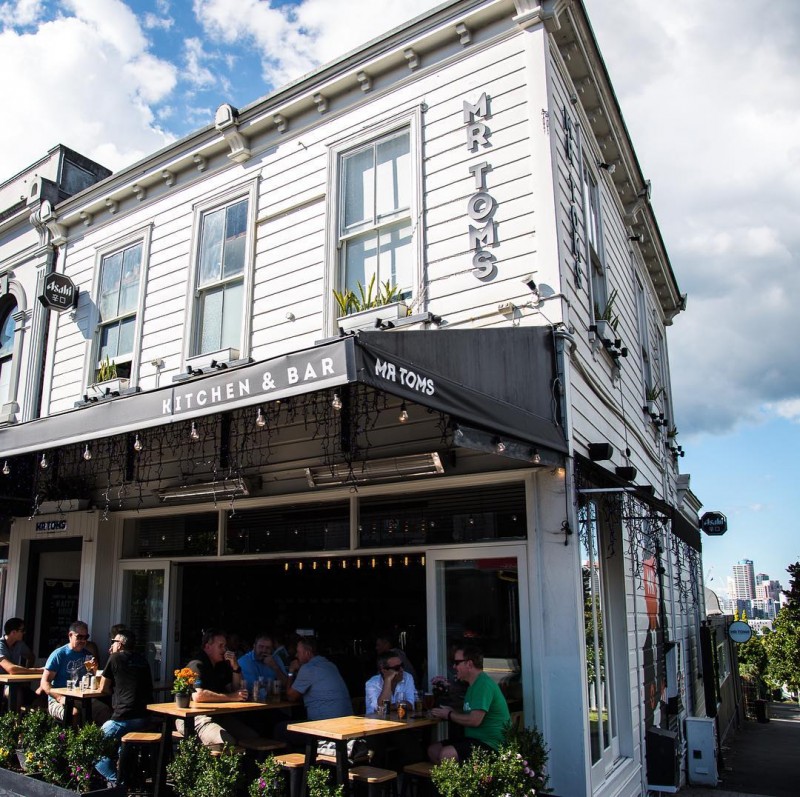 MR TOMS
Grab a beer and toast to the end of another working day at MR TOMS. Filling the hole left by Golden Dawn I'm confident this place will tickle anyones fancy. Located on the sunny side of Ponsonby Road, this institution caters to all occasions. If you're feeling a little peckish, MR TOMS has an extensive, but considered menu boasting simple food done well, so you'll be well looked after.
MR TOMS, 151 Ponsonby Road, Ponsonby.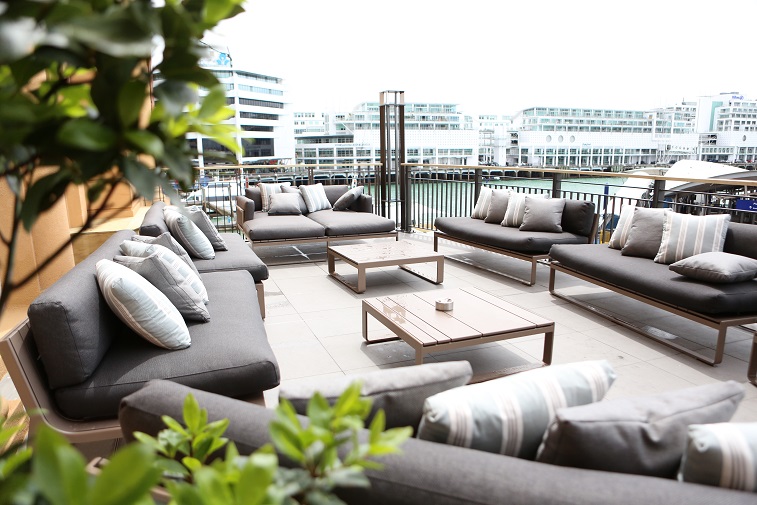 Harbourside Ocean Bar Grill
Want a side of city views with your hearty main of beersies? Look no further than Viaduct's Harbourside located in the Auckland CBD. Panoramic views, seafood platters, and an extensive drinks menu all point to one thing; an exceptional after work experience with a perfect wine list, live music and a fine vibe. This place will quickly make you feel right at home.
Harbourside Ocean Bar Grill, 99 Quay Street, Auckland CBD.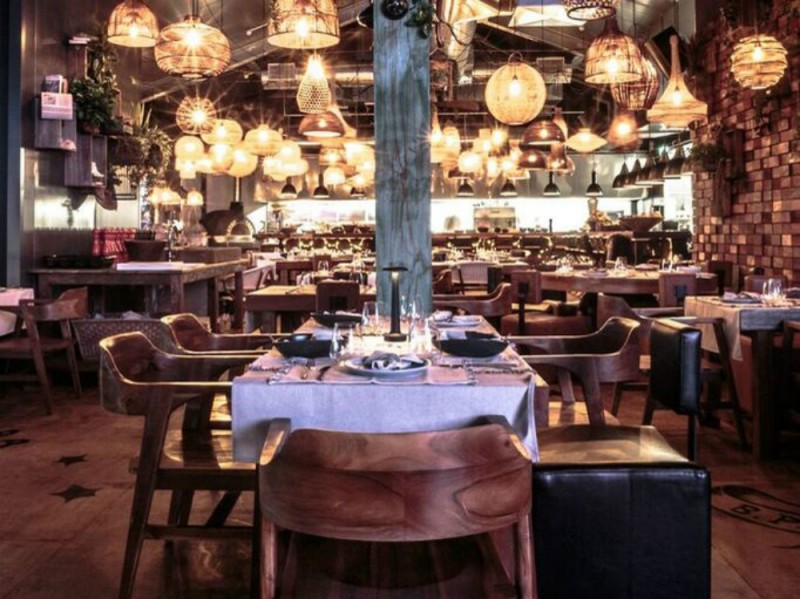 Headquarters Viaduct
Everyone's favourite after work YoPro bar has got to be HQ. Headquarters is the bar equivalent of Harry Potter's Devil's Snare, by which I mean it has the magical ability to constrict and restrain anything in its surrounding environment and force it to stay within its beautiful parameters. Vibes similar to Dr Rudi's, with craft beers on tap along with a great wine list on Aucklands Viaduct. Being on the corner site, they've maximised the lifestyle vibe with sporting beanbags, retro deck chairs, garden lounge and bar games, making this a pretty unbeatable spot to enjoy a $60 bottle of Moet before sunset.
Headquarters, 101 Customs Street West, Auckland.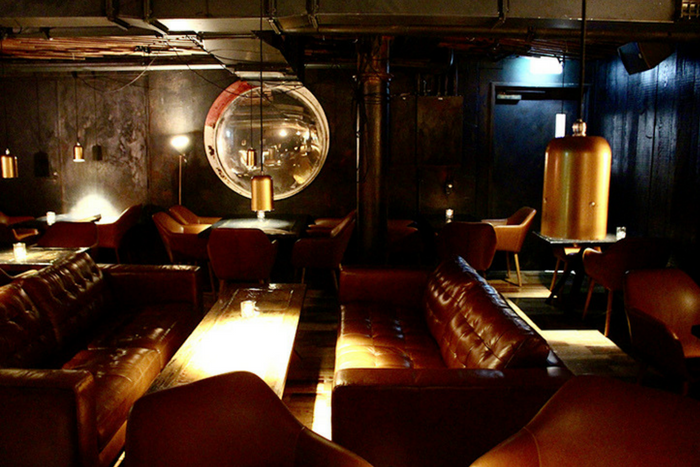 Caretaker
Wouldn't be an Auckland bar list without including the bar that nobody can find, right? If you're into hidden speakeasies then you won't want to pass up the opportunity to impress colleagues at this little downtown gem. Here's how you do it: walk into REC bar (is it still called that), nod discreetly at the guy standing to the left of you by the red carpet fence, there will probably be a wait, get a text, walk down the stairs through a door that looks like a primary school janitors closet door. Sporting some cellar door live music, inside is your slice of prohibition paradise, bespoke cocktails, and a cute little buzz. Congrats! You just found The Caretaker, a New Zealand great.
Caretaker, 40 Customs Street, Britomart.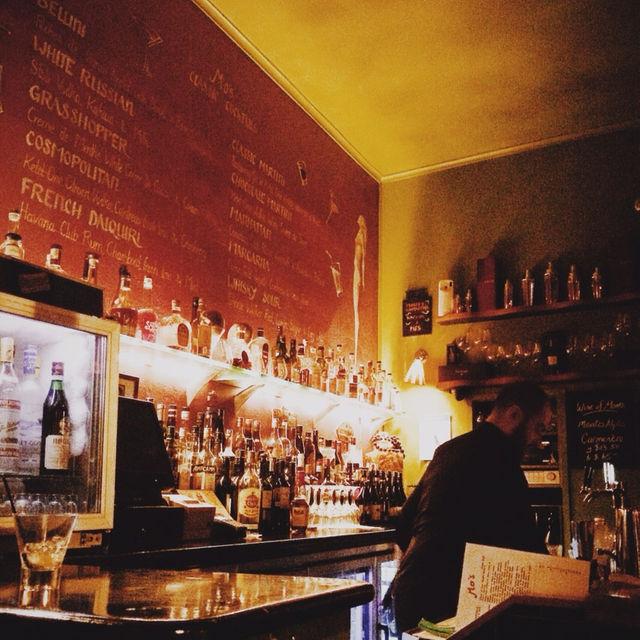 Not great for a large group, but this little guy is the friendliest bar outside of Karangahape Road. Mo's is a slight walk out of the mainstream Auckland CBD bar life, making it just that much more fun. This corner bar dishes up some of the city's finest cocktails, beers, wines and cigars and is the perfect post-work pitstop.
Mo's Bar, 5 Federal Street, Auckland.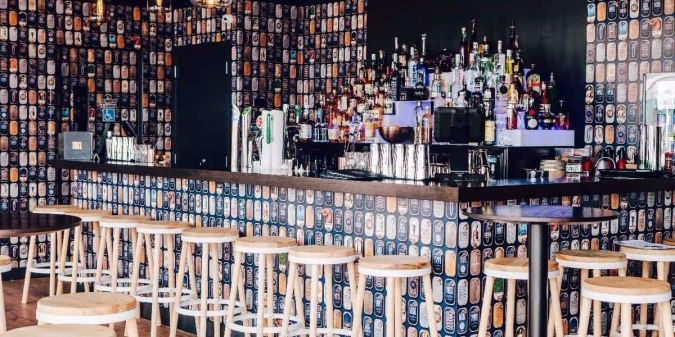 Sardine
The last of our viaduct harbour entries, Sardine bar is a funky little cocktail bar located next door to White+Wong's. Located right in the heart of the Auckland viaduct, boasting a generous outdoor area, and offering an extensive wine list, makes this an unbeatable spot to perch for a pint after a long, hard day in the office.
Sardine, 149 Quay Street, Viaduct, Auckland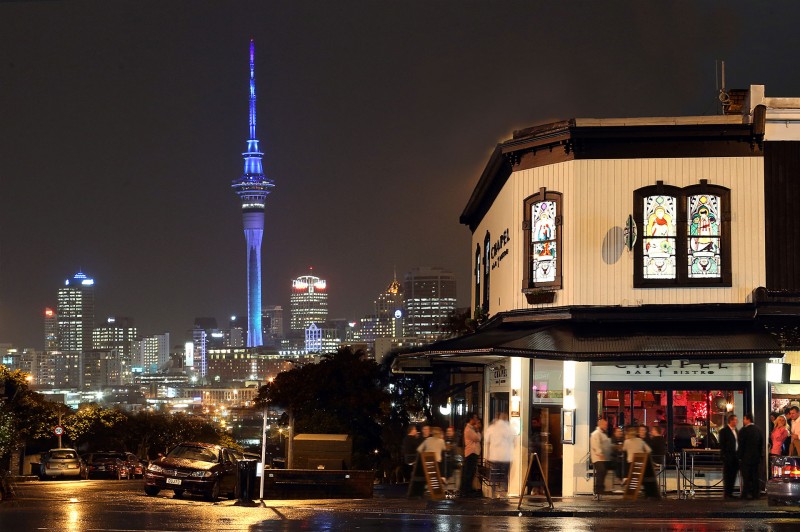 Chapel Bar & Bistro
It may be the name (which directly references Melbourne's most well-known steet), but Chapel Bar is like a little Melbourne corner bar gifted to the Auckland 'burbs. I've never been cool, but it is clear to me that Chapel Bar is the altar of cool. I wouldn't be surprised if there were hidden wine cellars under the floorboards. The popularity of Chapel, particularly on a Sunday is simple. The product is seamless and well-rounded; a great wine list, delicious food, relaxed atmosphere, and the vague assumption you're cool if you drink there.
Chapel Bar, 147 Ponsonby Road, Ponsonby.

Honourable Mentions: (Strictly for our friends outside the clutches of Grey Lynn and Mt Eden)
Heres our North Shore shoutout for all those in or around Smales Farm or Takapuna. One
view menu
of this tucked away venue houses an extraordinary amount of
New Zealand
craft beer
s. Right from the get go, you'll be entranced by the sheer number of taps sticking out the wall. Alternatively, there are no
wine list
s to be found. Having sister spots on the way in
Mt Eden
,
Grey Lynn
and Federal Street,
Beer Spot
is an upcoming franchise on the rise.
54 Northcote Road, Northcote.
An extensive
wine list
, quality
craft beer
s with a ceramic mix of modern
live music
at hand, this gem on the
North Shore
is a
pocket bar
of sorts for a genuinely unique post-work experience away from the
viaduct harbour
. Although a slight treck out from our usual hotspots, I'm confident you guys would love this.
141 Queen Street, Northcote Point.
For more on some of Auckland's best bars, click HERE